Discmania Neo Enigma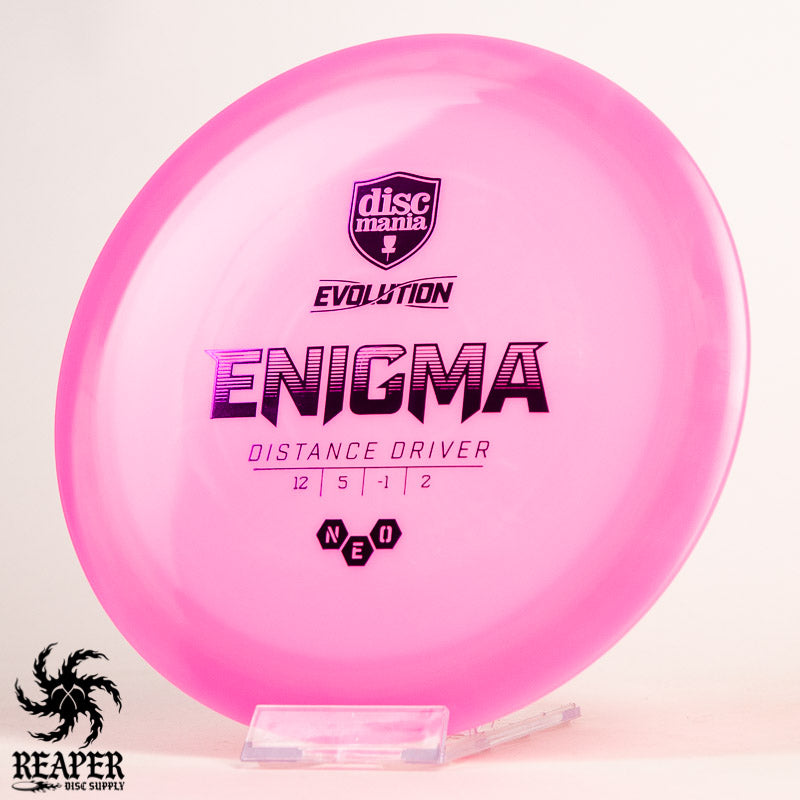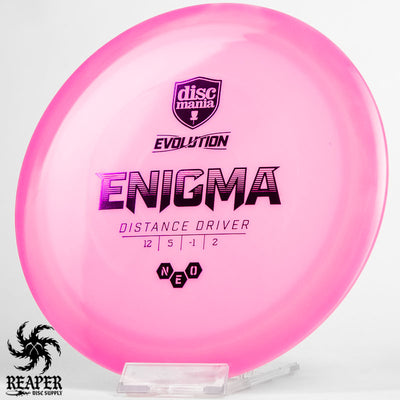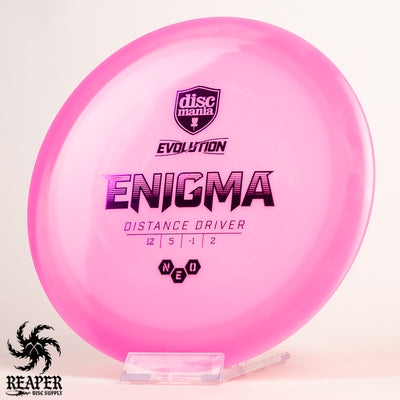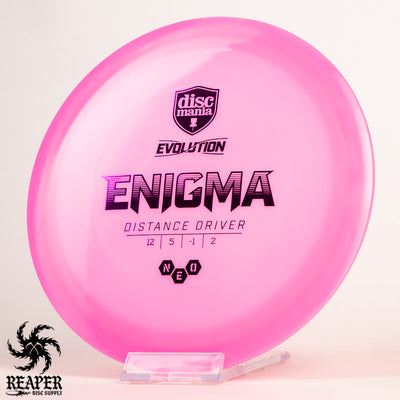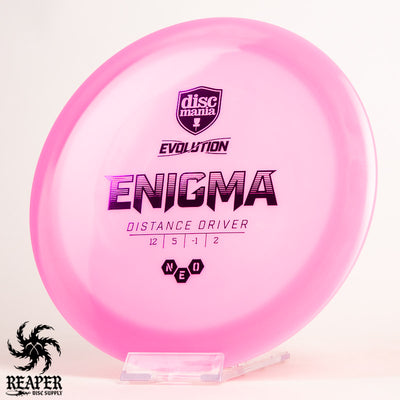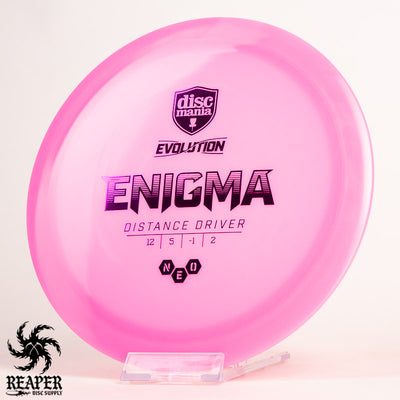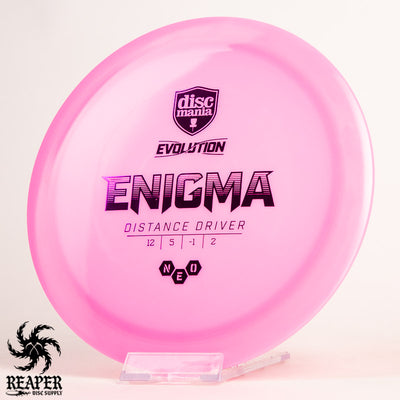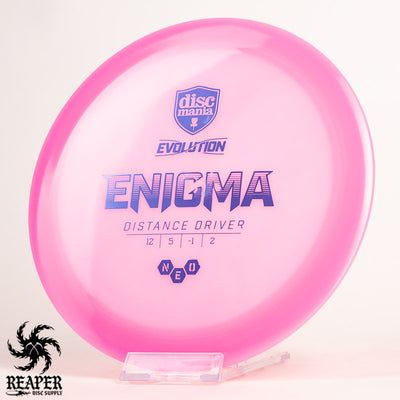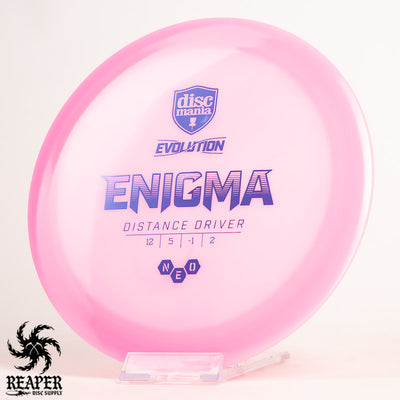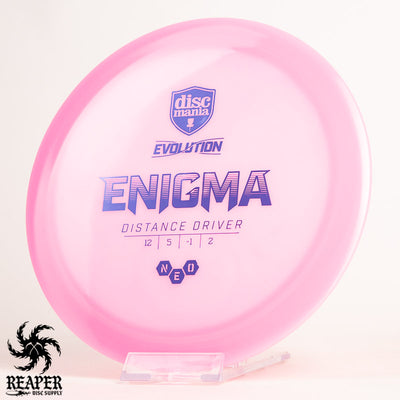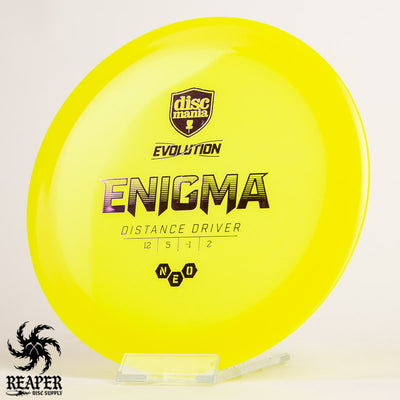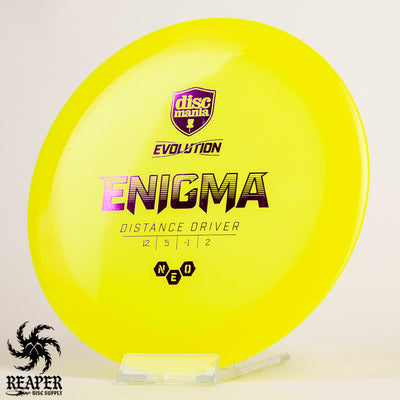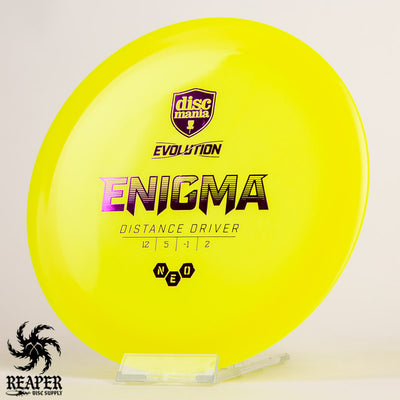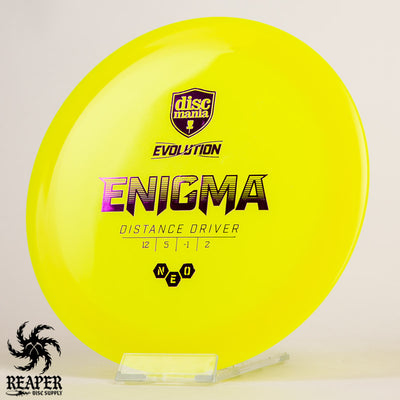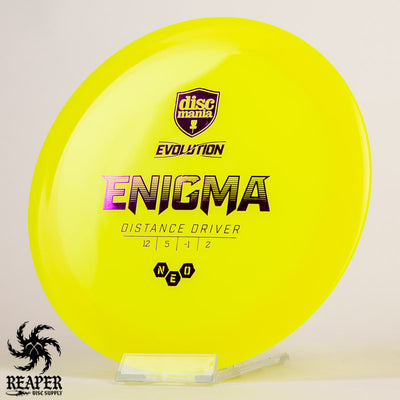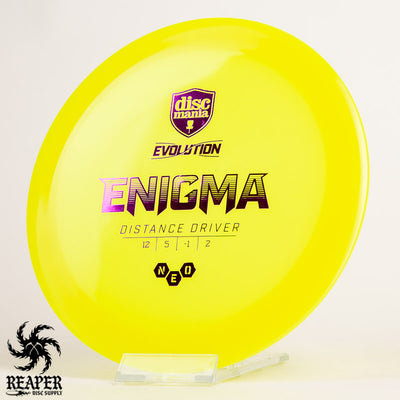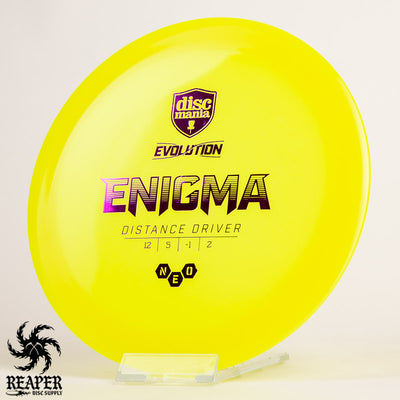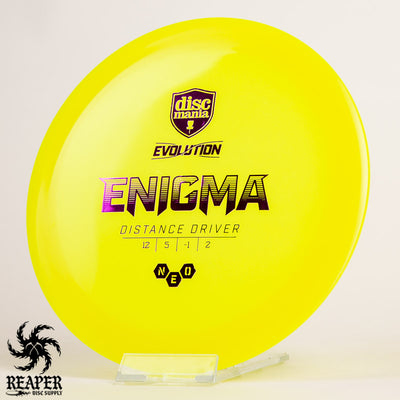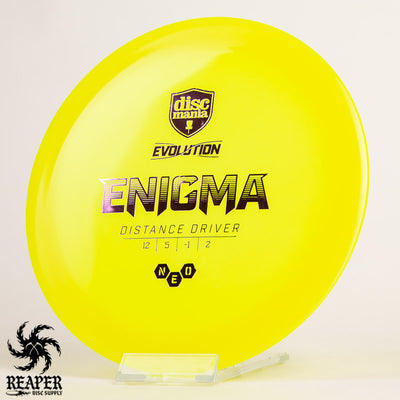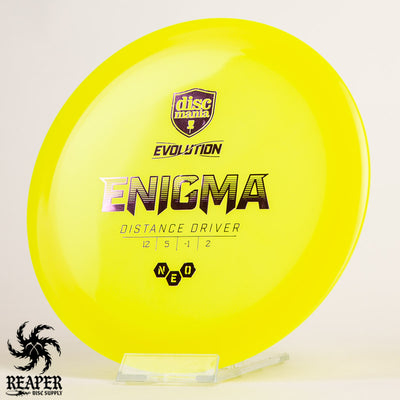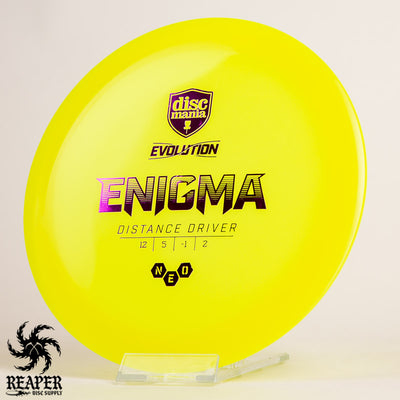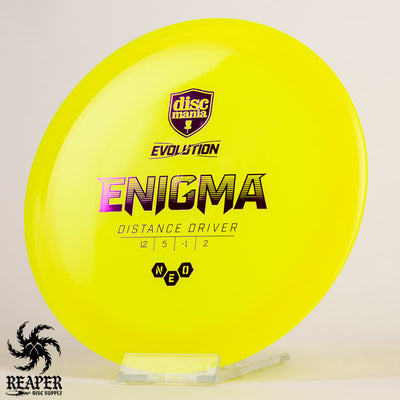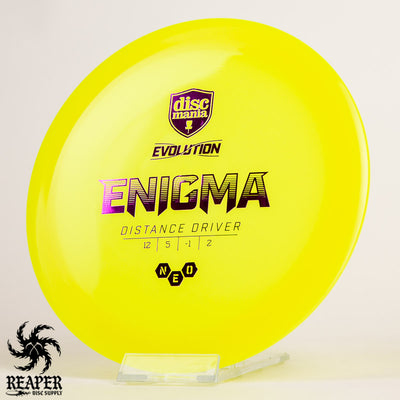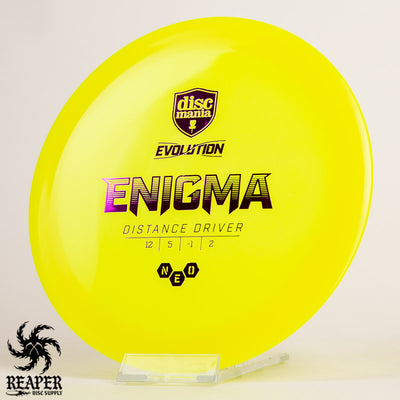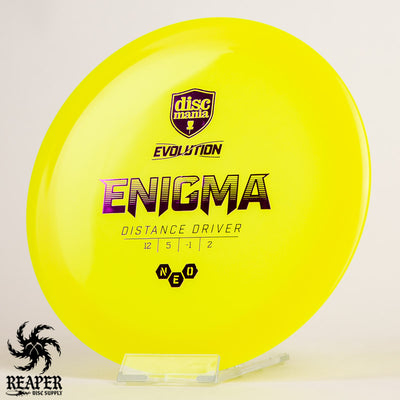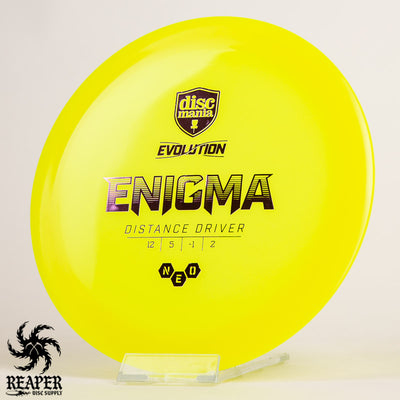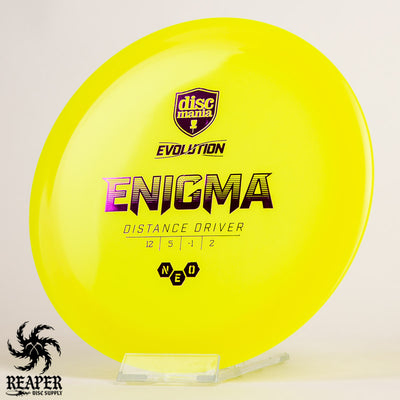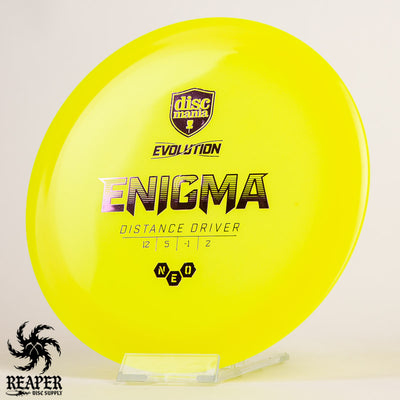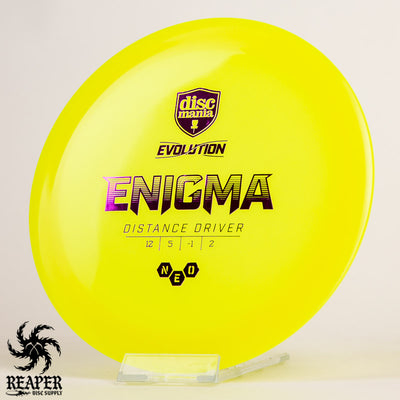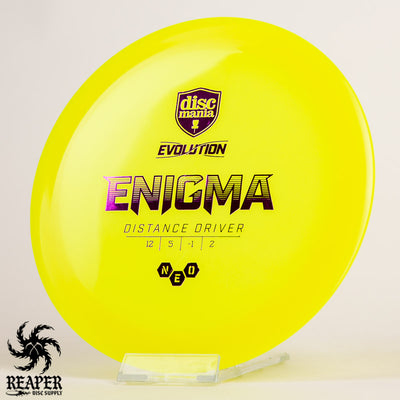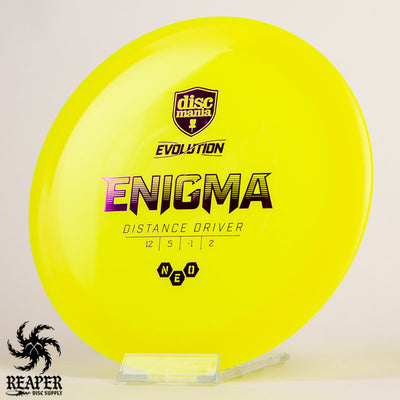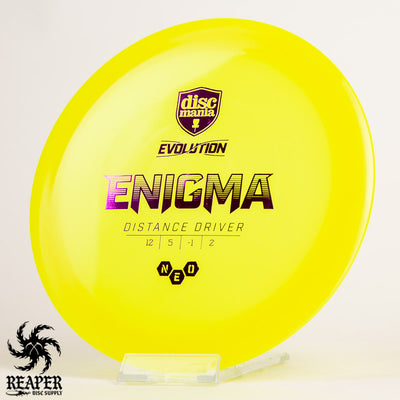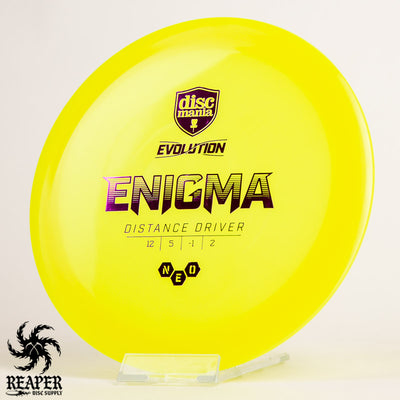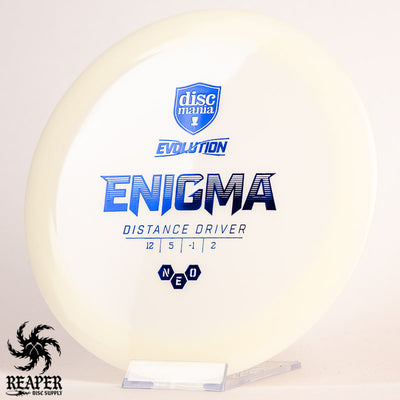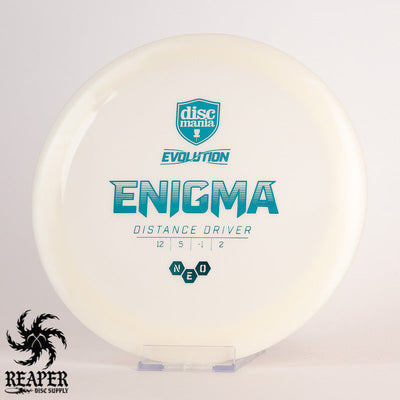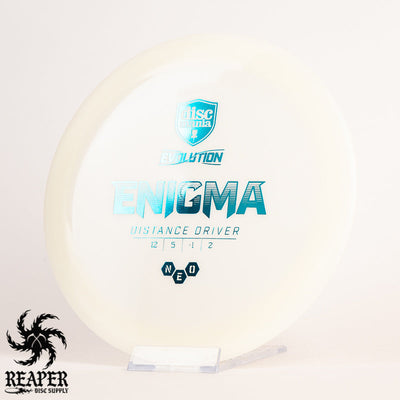 The Discmania Neo Enigma is an overstable disc golf distance driver made with a premium, grippy plastic. Neo plastic is a highly durable and slightly translucent plastic that is remarkably comfortable in the hand.
Discmania's Enigma is very similar to a beat-in Star Destroyer but has more glide, a little less fade, and slightly more high-speed turn. These differences make this driver more user-friendly and easier to hyzer flip for more advanced players.
The Enigma is incredibly comfortable in the hand, especially for forehand players; and since it has enough stability to handle lots of torque, you can rip it as hard as you want. I've thrown some of my farthest sidearm drives with this disc and it's my go-to forehand driver.
If you are looking to add your first overstable high-speed driver to your bag or just need a reliable driver that's easy to throw then give the Discmania Neo Enigma a shot.
You may also like: Philo Brathwaite Destroyer, Discraft ESP Zeus, Mint Discs Goat, Thought Space Athletics Ethos Synapse, MVP Neutron Wave, Discmania PD
Discmania Neo Enigma Flight Numbers
Speed

: 12

Glide

: 5

Turn

: -1

Fade

: 2
Commonly used for: Distance drives
Stability: Overstable
Experience: Intermediate +
Dimensions & Specs
Height

: 1.6 cm

Rim Depth

: 1.1 cm

Rim Thickness

: 2.2 cm

Diameter

: 21.1 cm

Flexibility

: 11.25 kg

Max Weight:

 175.1 gr