Thought Space Athletics Ethos Synapse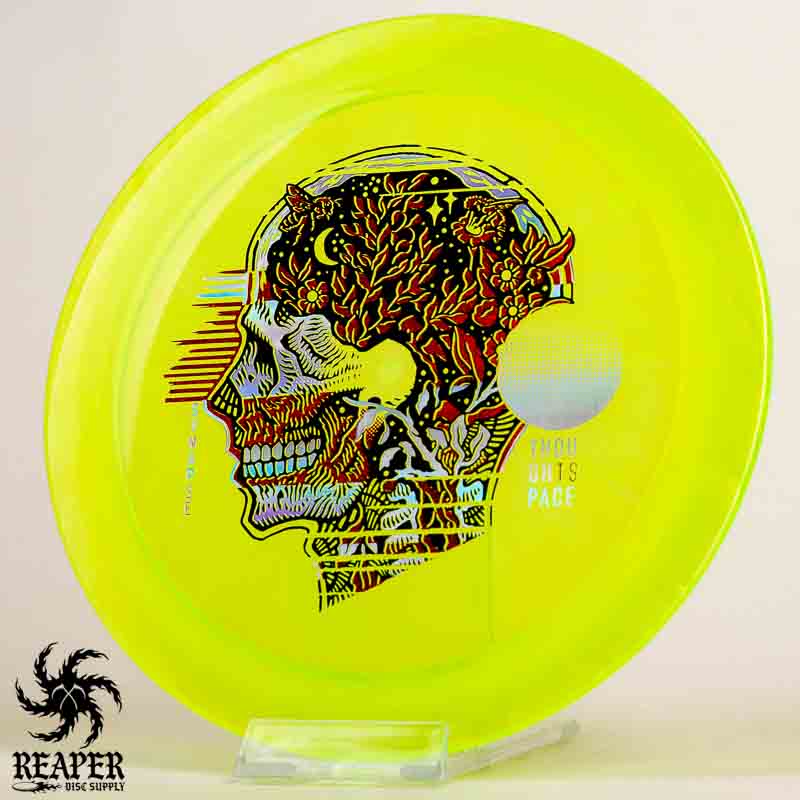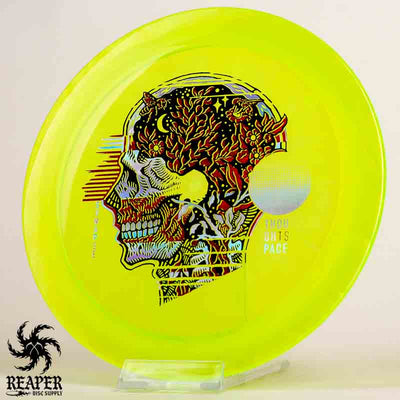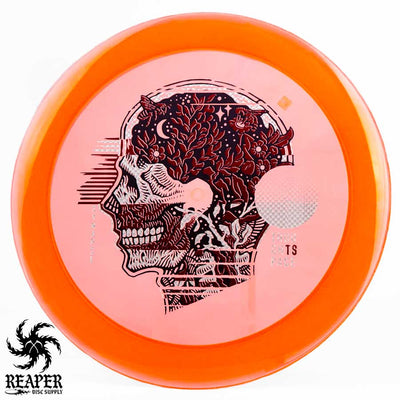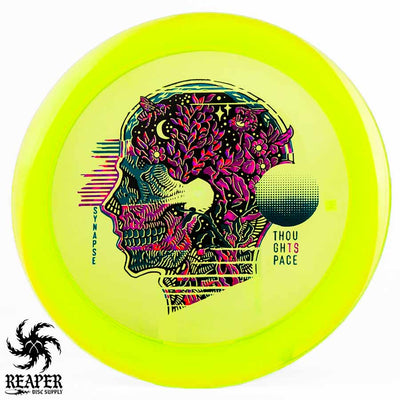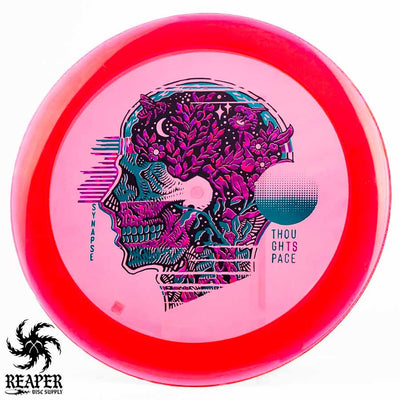 The Thought Space Athletics Ethos Synapse is an overstable maximum distance driver that is excellent for intermediate players. Ethos plastic is the ideal blend of grip and durability. It offers outstanding grip, a pure release, and can handle a beating without losing stability.
The Ethos Synapse is basically a slightly less stable Innova Star Destroyer or Mint Discs Apex Goat. It has additional high-speed turn and delivers the same amount of glide and fade. 

Intermediate players can throw this driver with a slight anhyzer to get a lengthy, glidey s-shaped flight path on wide-open fairways. Advanced players with sufficient arm speed will be able to get the Synapse to hyzer flip, particularly as the Ethos plastic starts to beat in and become less stable.
If you are a sidearm-dominate player, the Ethos Synapse has adequate fade to tolerate a ton of torque. The mild turn will let you flex this driver to reach maximum forehand distance.
We also carry the Ethereal Synapse and Aura Synapse.
Thought Space Ethos Synapse Flight Numbers
Speed: 12
Glide: 5
Turn: -1.5
Fade: 3
Commonly used for: Maximum distance drives
Stability: Overstable
Dimensions & Specs
Rim Thickness: 2.3 cm
Rim Depth: 1.2 cm
Diameter: 21.2 cm
Height: 1.6 cm
Flexibility: 10 kg
Max Weight: 176 gr