Axiom Neutron Delirium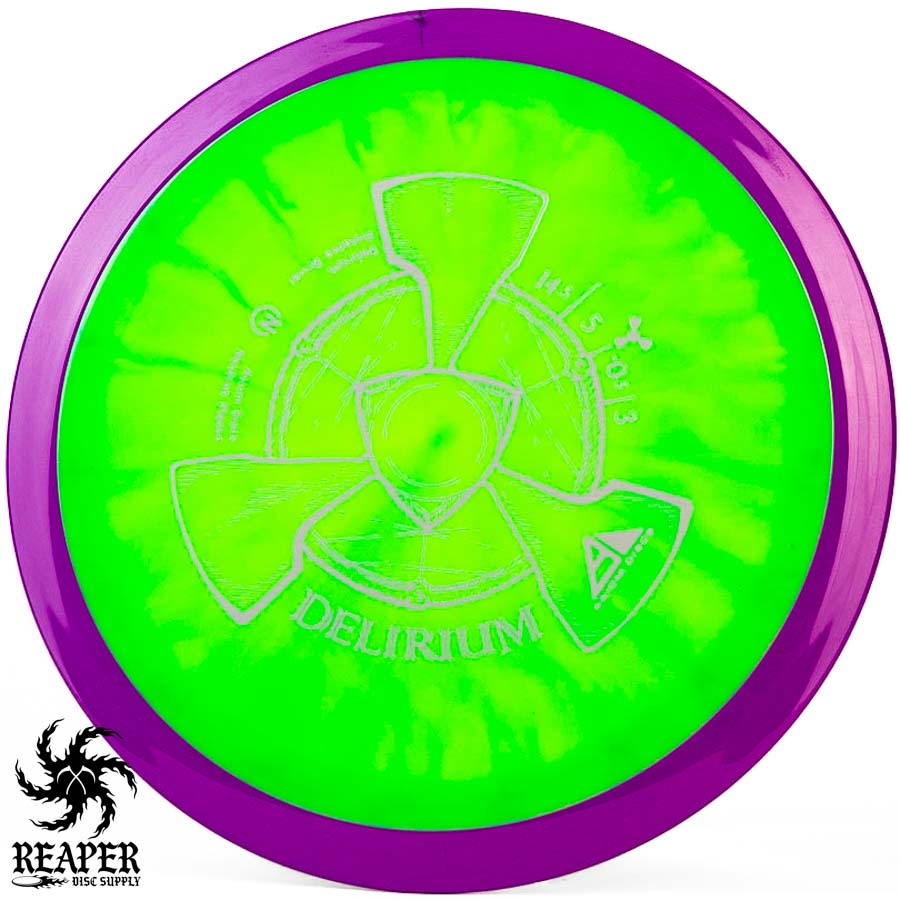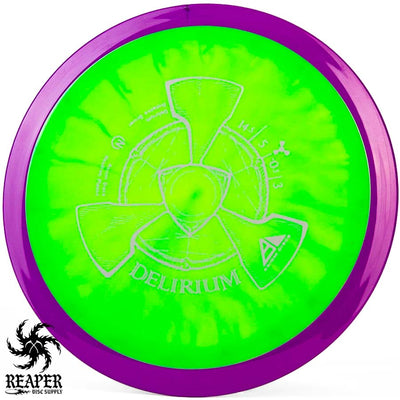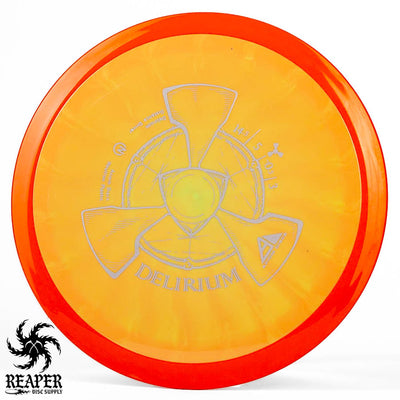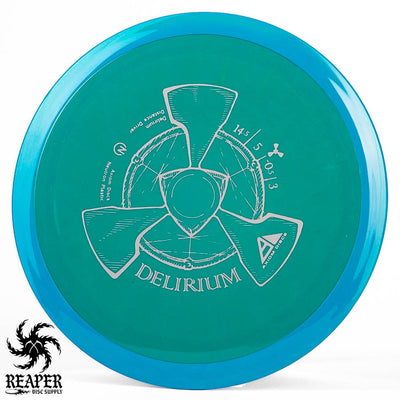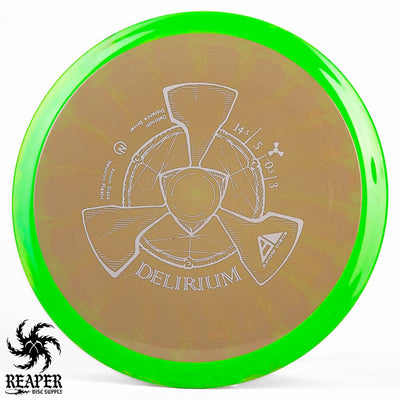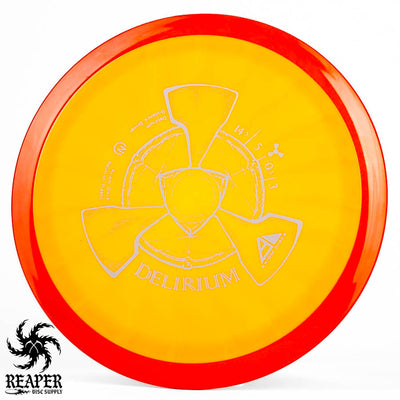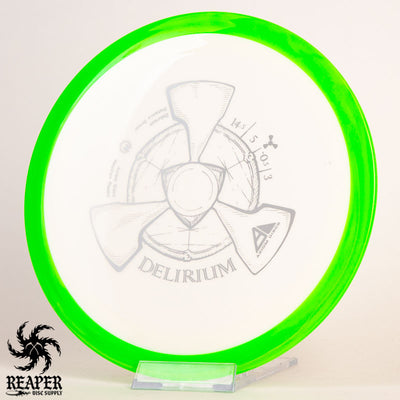 The Axiom Neutron Delirium is an insanely fast overstable distance driver made with dual-color premium plastic.
Unlike most of the discs in the MVP lineup, the Axiom Neutron Delirium has a very wide rim. This high-speed distance driver is best suited for advanced players who have a significant amount of arm speed in order to get the full flight out of this disc.
You can pretty much throw this disc with as much anhyzer and speed as you want, and it will fight back for a classic s-curve hard-fading flight path. If you find yourself overturning your distance drivers with too much speed, the Neutron Delirium will solve this problem.
More high-speed distance drivers: MVP Plasma Octane, MVP Neutron Mayhem, Axiom Neutron Tenacity, Prodigy D1 400, Discraft Z Crank, Innova Halo Shryke, Prodigy Falcor 400, 
Axiom Neutron Delirium Flight Numbers
Speed

: 14.5

Glide

: 5

Turn

: -.5

Fade

: 3
Commonly used for: Distance
Stability: Overstable
Experience: Advanced
Dimensions & Specs
Height

: 1.8 cm

Rim Depth

: 1.2 cm

Rim Thickness

: 2.5 cm

Diameter

: 21.1 cm

Flexibility

: 11.14 kg

Max Weight:

 175.1 gr