Axiom Neutron Mayhem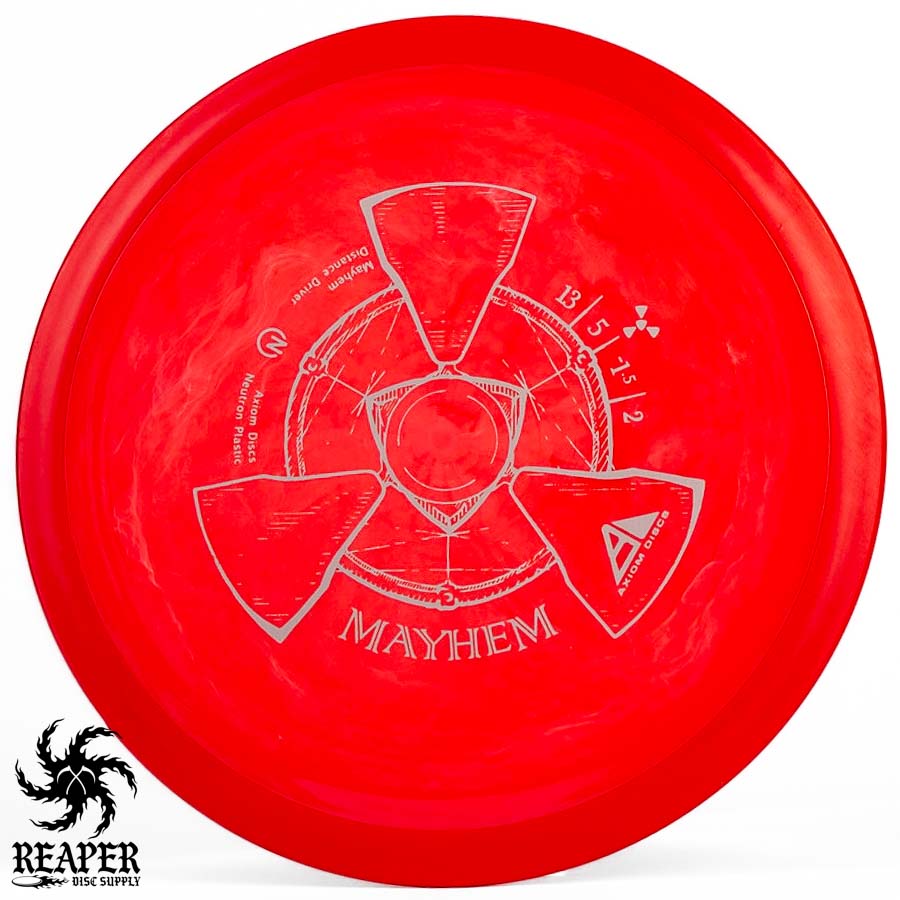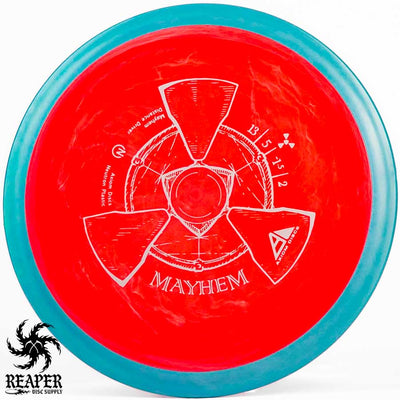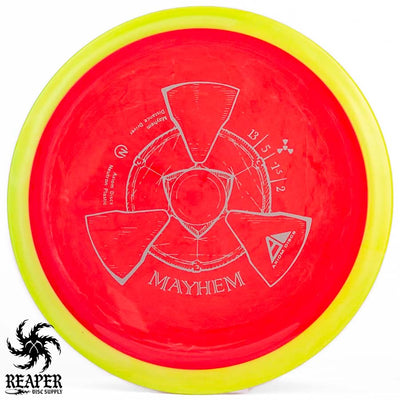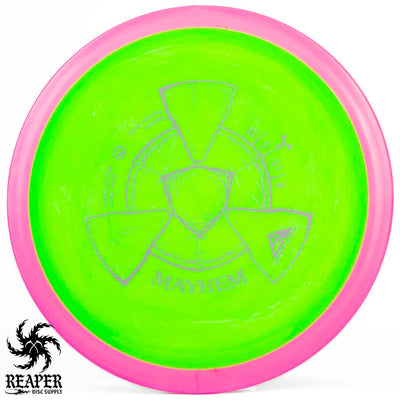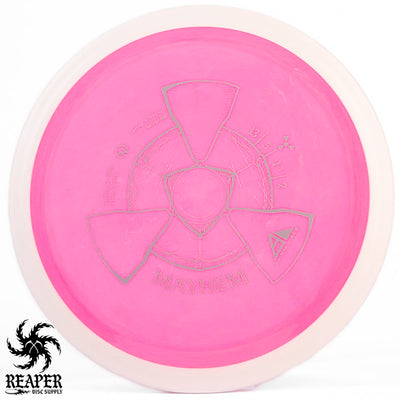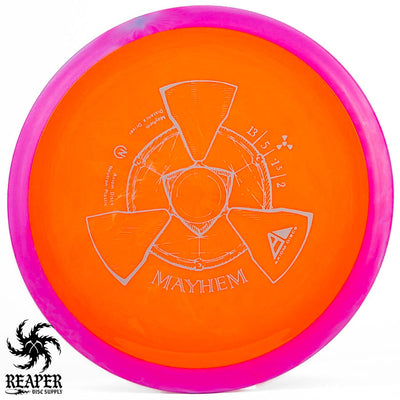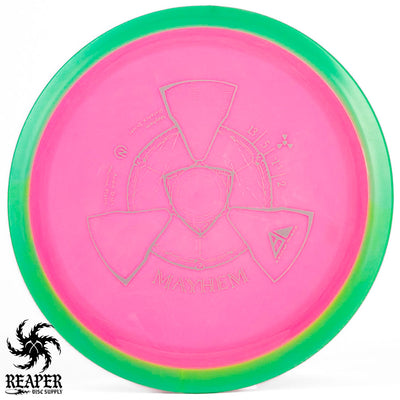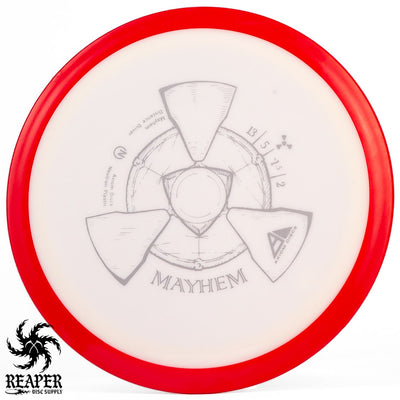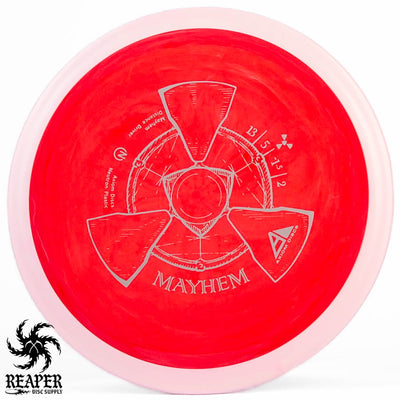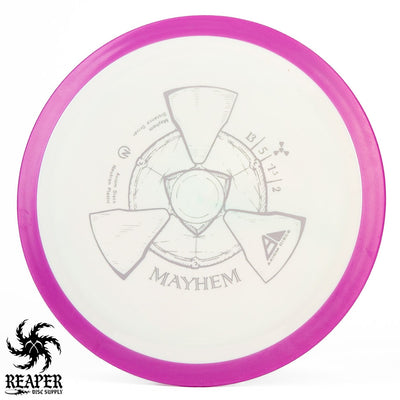 The Axiom Neutron Mayhem is a fast, stable disc golf distance driver designed for max distance. Axiom's Neutron plastic is a firm premium plastic that feels like a waxier version of Innova's Star plastic. It is durable and can take a lot of damage before losing stability.
The Neutron Mayhem is a fast-speed distance driver and has a pretty wide 2.4 cm rim (about 10% wider than an Innova Star Destroyer). If you have small hands or don't like the feel of thick-rimmed drivers; this is not the disc for you.
Players with significant arm speed will be able to get a full hyzerflip s-curve flight path, and the high glide rating will keep it in the air for maximum distance. Intermediate players can use the Mayhem for forehand drives if they don't have enough arm speed for a 375' backhand throw.
Check out the translucent Proton Mayhem, or try the more overstable Axiom Plasma Mayhem.

Axiom Neutron Mayhem Flight Numbers
Speed: 13
Glide: 5
Turn: -1.5
Fade: 2
Stability: Stable
Commonly used for: Distance
Dimensions
Diameter: 21.2 cm
Height: 1.9 cm
Rim Depth: 1.2 cm
Rim Thickness: 2.4 cm
Max Weight: 1.76 gr
Flexibility: 12.13 kg