Axiom Plasma Mayhem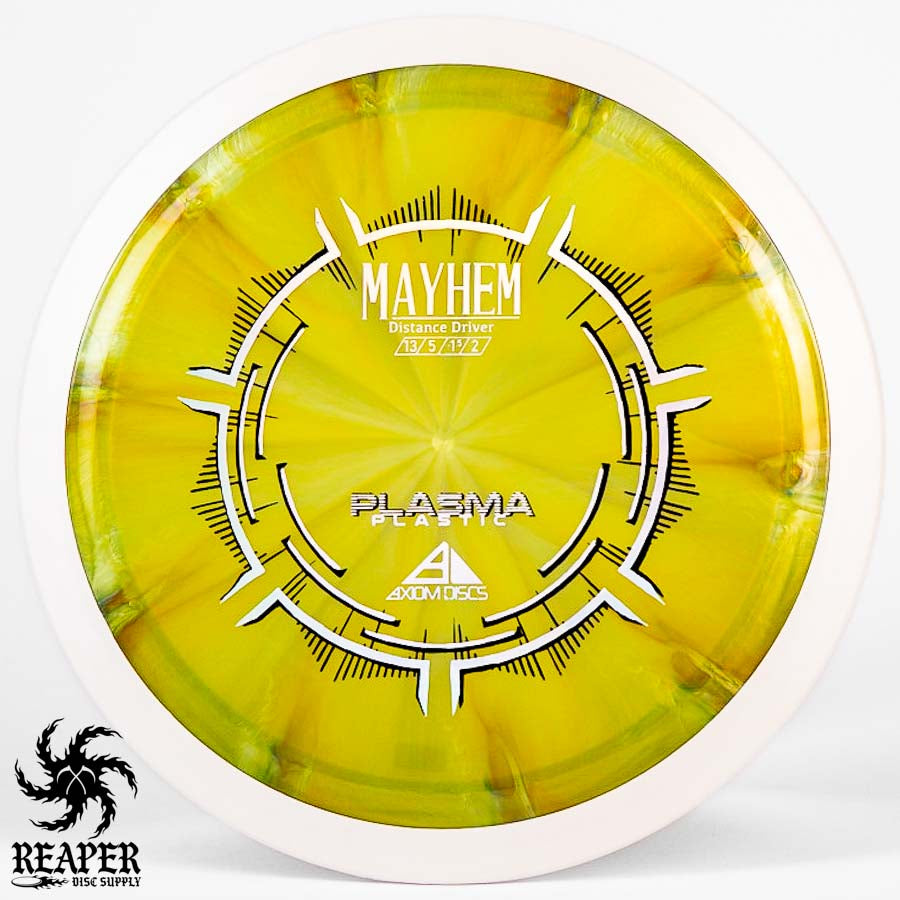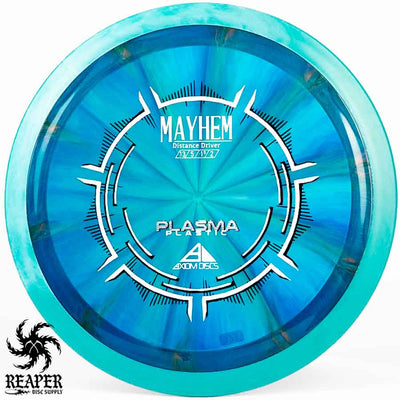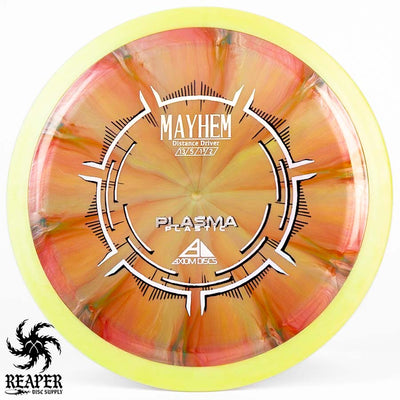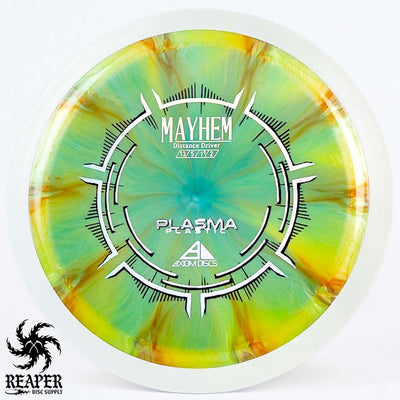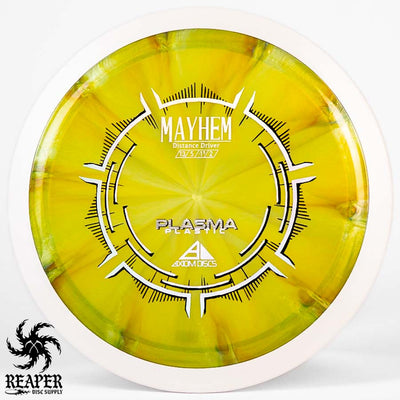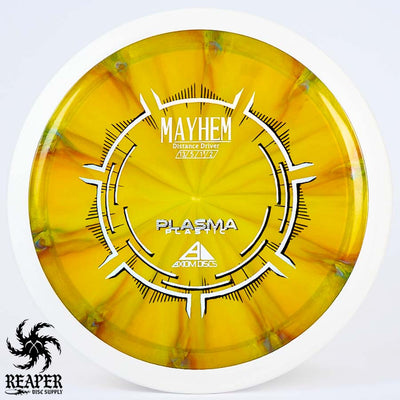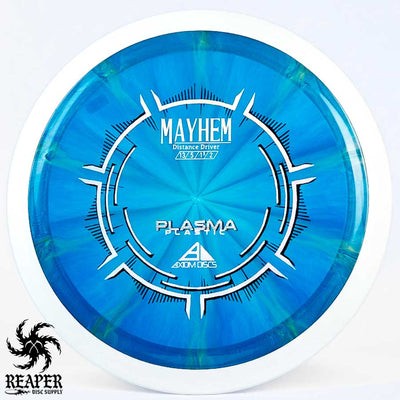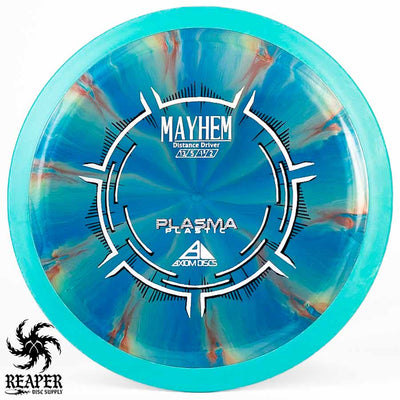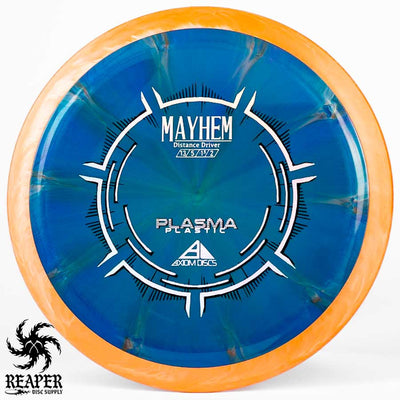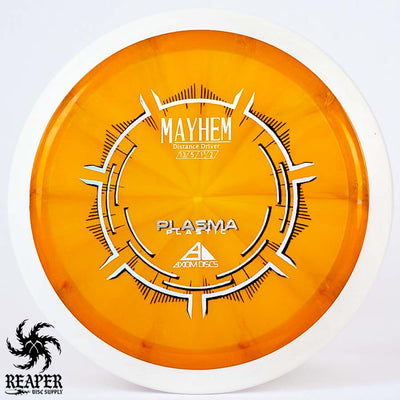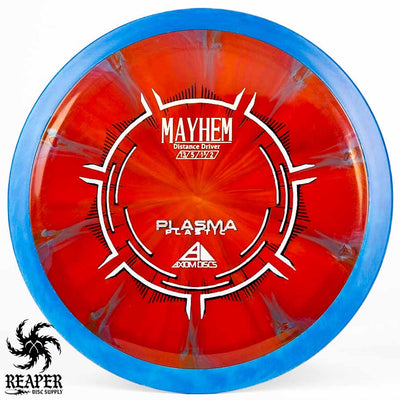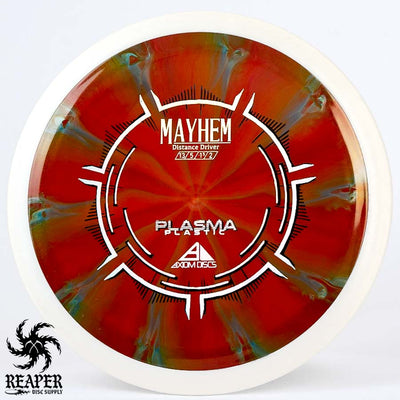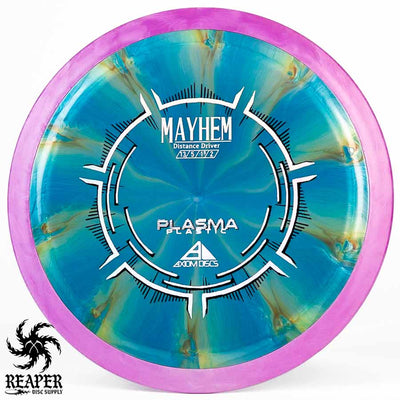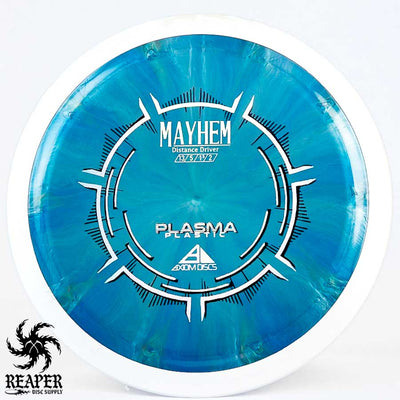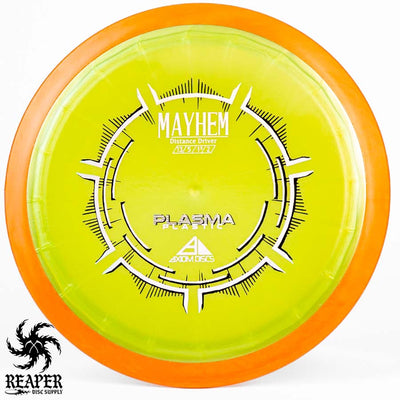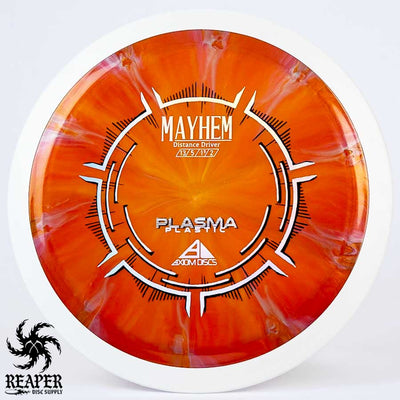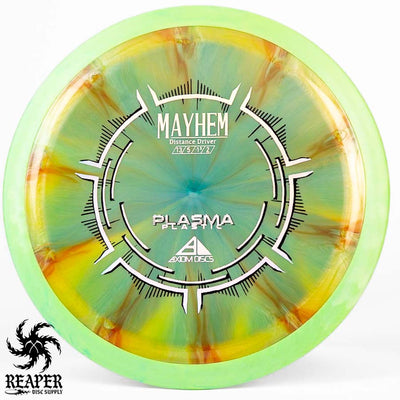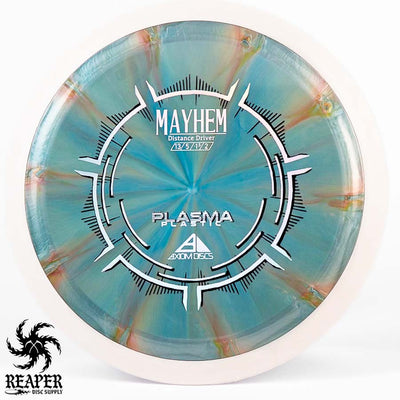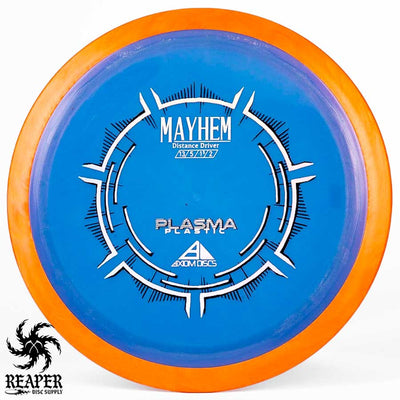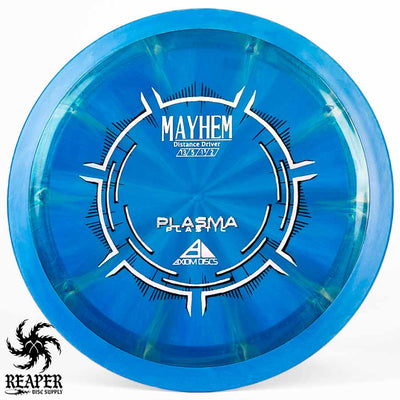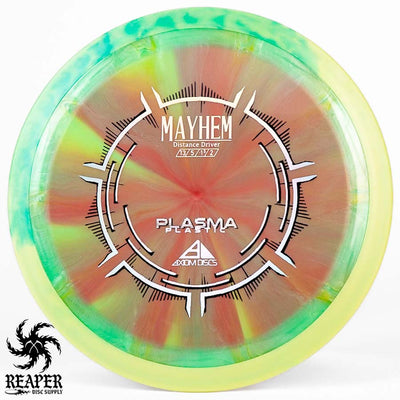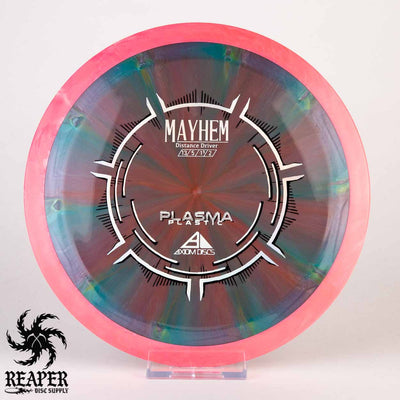 For disc golf enthusiasts looking to hone in their distance throws, perhaps the Axiom Plasma Mayhem is what you're looking for. This stable high-speed distance driver is considered a reliable workhorse for many advanced forehand throwers.
The Mayhem has substantial grip and durability with a pronounced dome in this popular Plasma plastic. The Mayhem knows how to cover some seriously straight distance while displaying its signature metallic sheen.
As the first model in the 23mm Distance Driver class, the Axiom Mayhem will give intermediate throwers the confidence to put power behind their sidearm flicks without worrying about turning it over. This driver is remarkably similar to a beat-in MVP Plasma Octane and will give you comparable flight characteristics regardless of weight.
If you are an intermediate or advanced player looking for a fast maximum distance driver then give the Plasma Mayhem a try!
We also have the Mayhem in Neutron plastic, as well as the Proton plastic Mayhem. If you are looking for less speed try the MVP Cosmic Neutron Photon.
Axiom Plasma Mayhem Flight Numbers
Speed: 13
Glide: 5
Turn: -1.5
Fade: 2
Stability: Stable
Commonly used for: Max distance drives
Mayhem Specs

Diameter: 21.2 cm
Height: 1.9 cm
Rim Depth: 1.2 cm
Rim Thickness: 2.4 cm
Max Weight: 1.76 gr
Flexibility: 12.13 kg