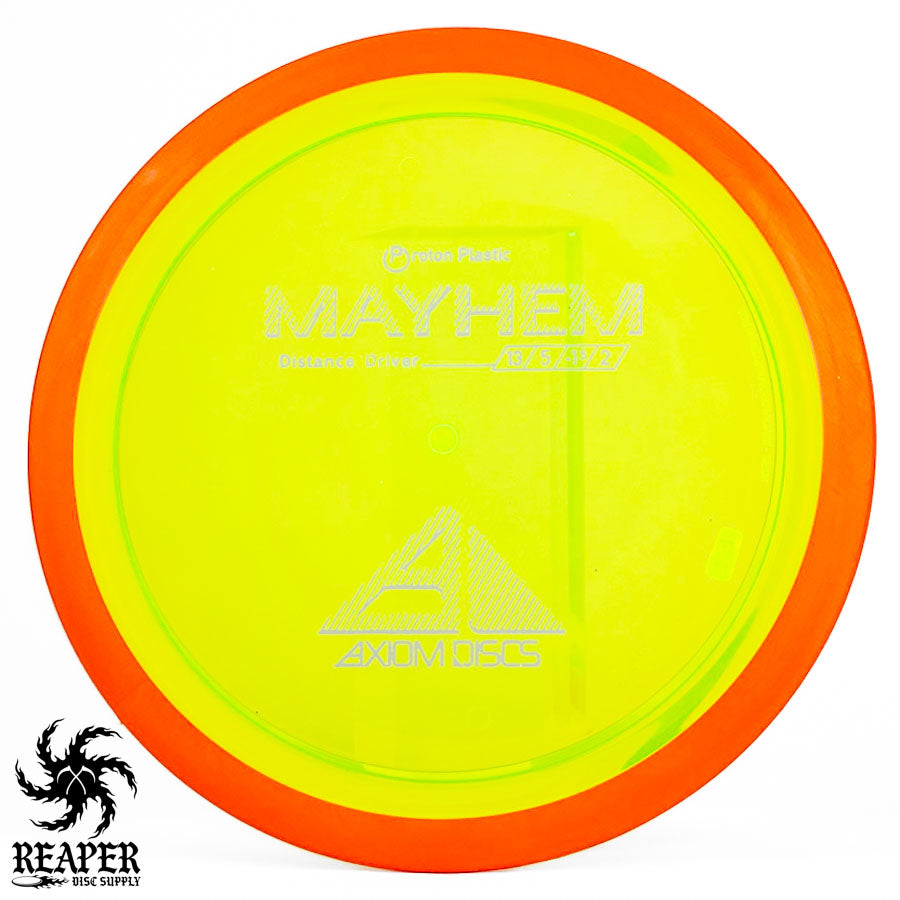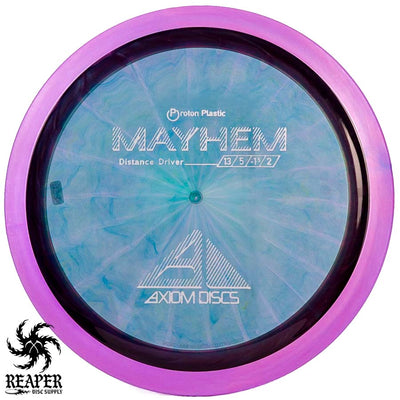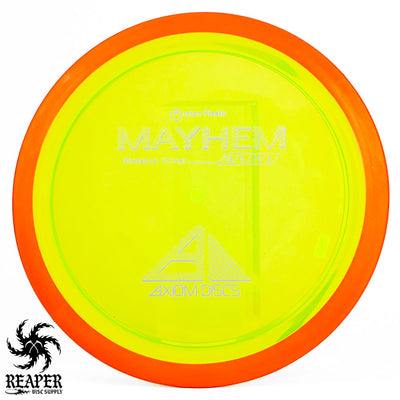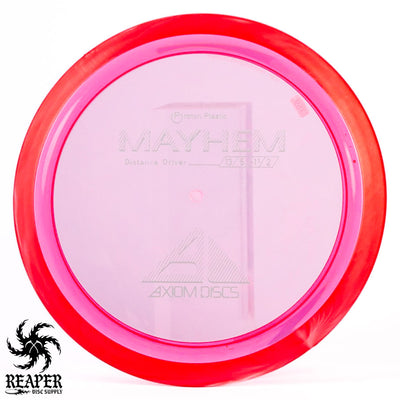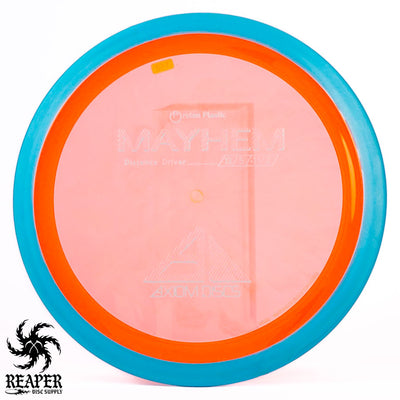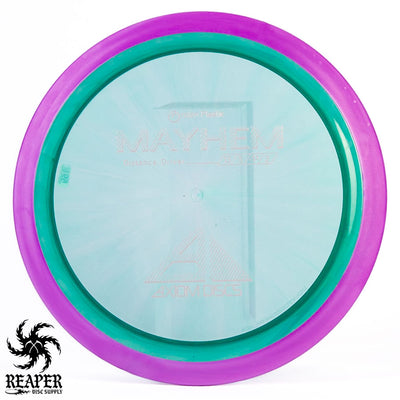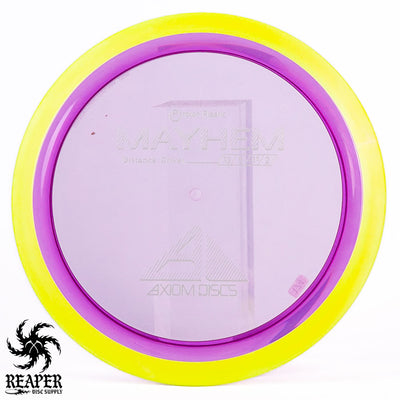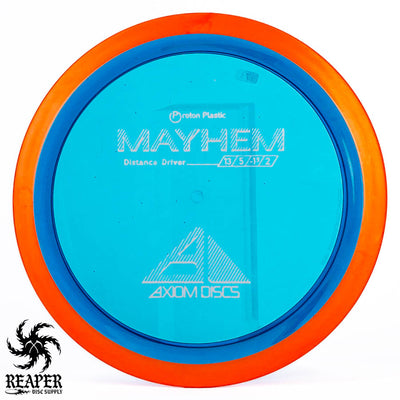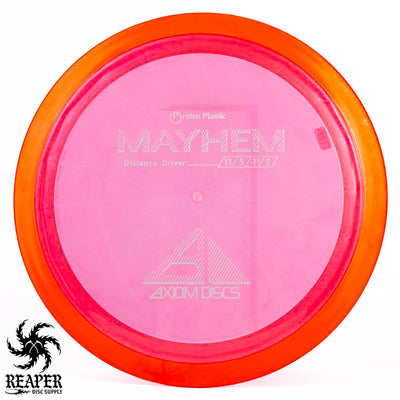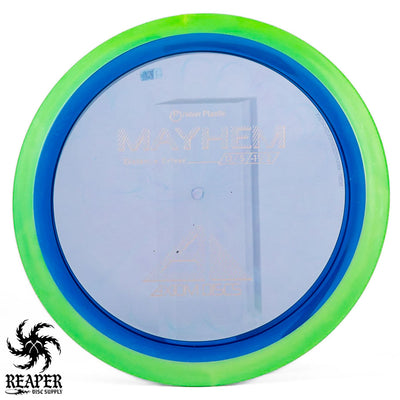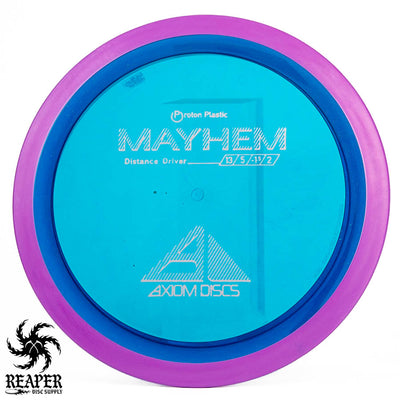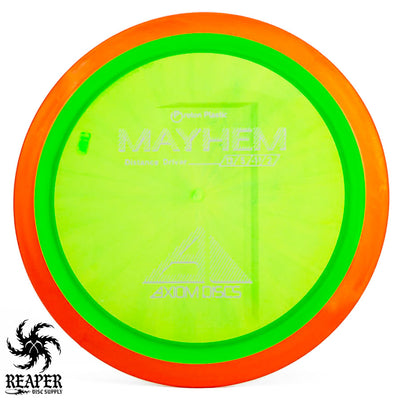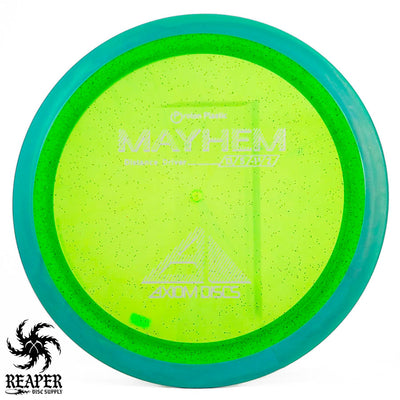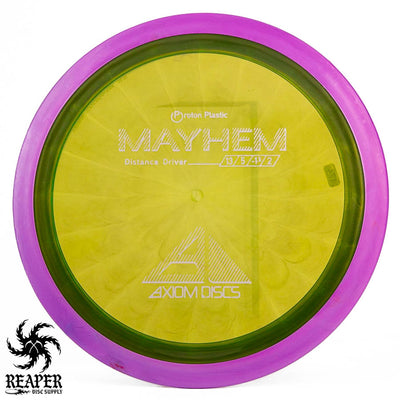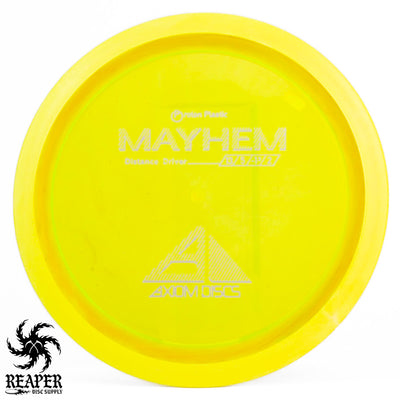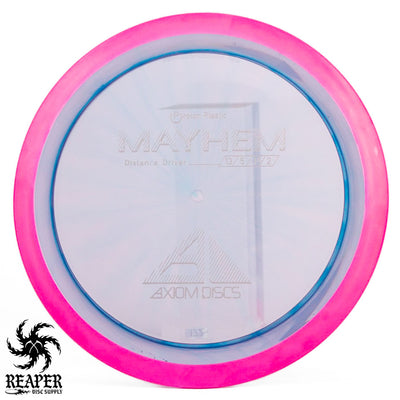 The Axiom Proton Mayhem disc golf distance driver is fast, wide, and translucent. Axiom's Proton plastic is premium grade and can take significant damage before breaking in. The translucent plastic has small flakes in it that sparkle when held up to the light. It is a pretty gummy feeling plastic, so if you like drivers with a ton of grip, the Proton Mayhem is a terrific option.
Axiom's Proton Mayhem is really fast (13-speed) and requires a decent amount of arm speed to get it to fly true to its flight numbers. Newer players will find this disc challenging to throw so it is not recommended.
In my experience, this driver tends to be barely more overstable than its flight numbers would indicate. This makes it a wonderful option for forehand drives and hyzerflip turnover lines. 
When thrown flat and straight the Proton Mayhem will fly long and straight before gently fading to the left. When thrown with some anhyzer you will get a lovely S-curve flight, but it requires an expansive fairway.
More Mayhem: Axiom Plasma Mayhem & Axiom Neutron Mayhem
More Proton: Axiom Proton Insanity
Axiom Proton Mayhem Flight Numbers
Speed: 13
Glide: 5
Turn: -1.5
Fade: 2
Stability: Stable
Commonly used for: Distance
Dimensions
Diameter: 21.2 cm
Height: 1.9 cm
Rim Depth: 1.2 cm
Rim Thickness: 2.4 cm
Max Weight: 1.76 gr
Flexibility: 12.13 kg