Discmania Active Premium Majesty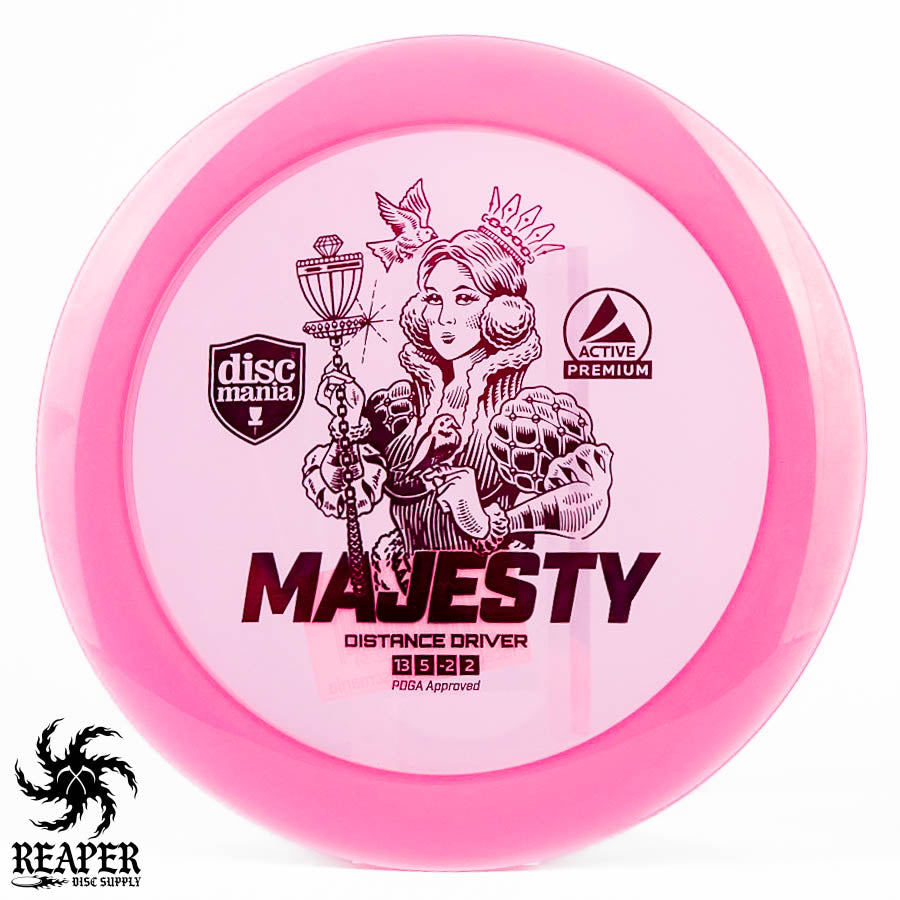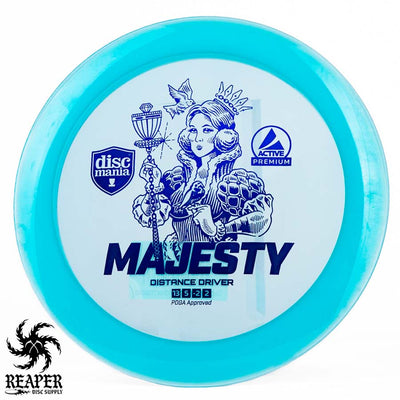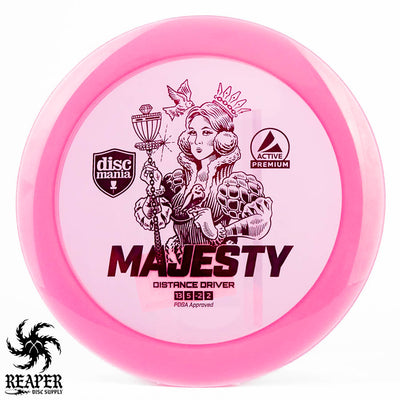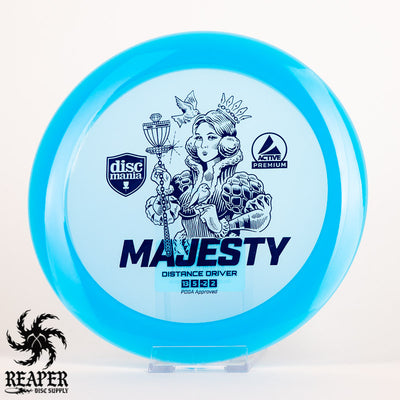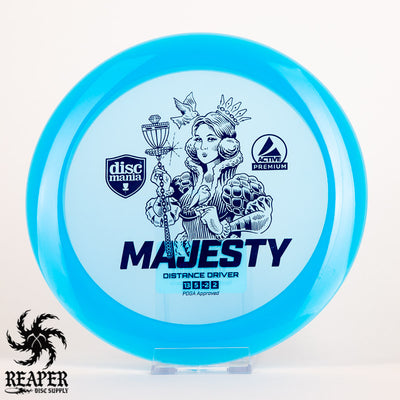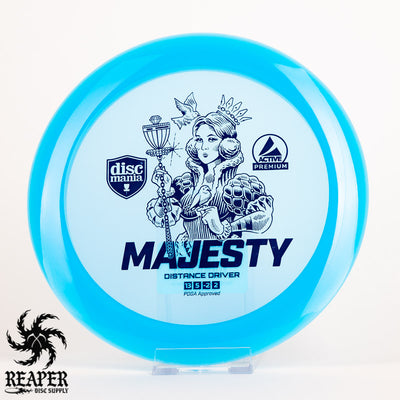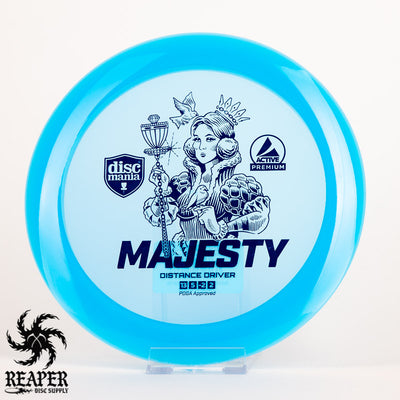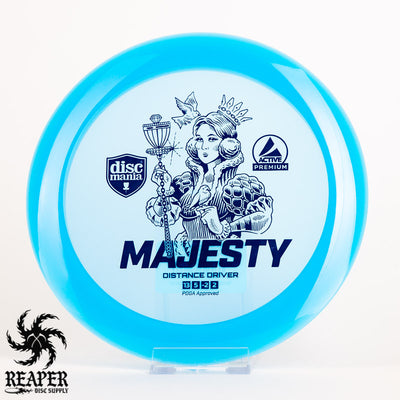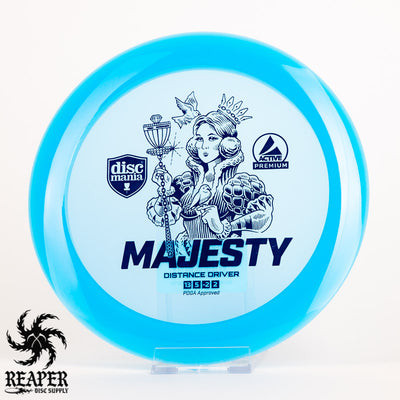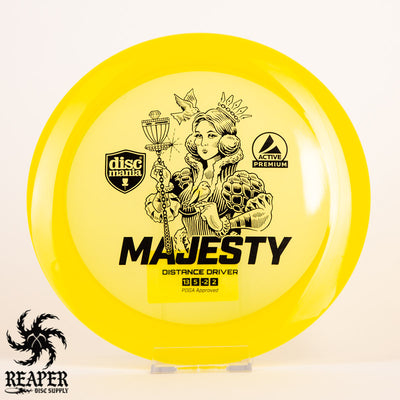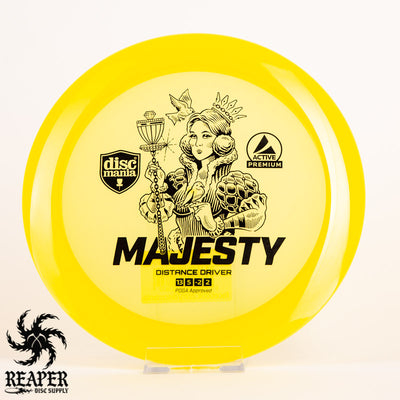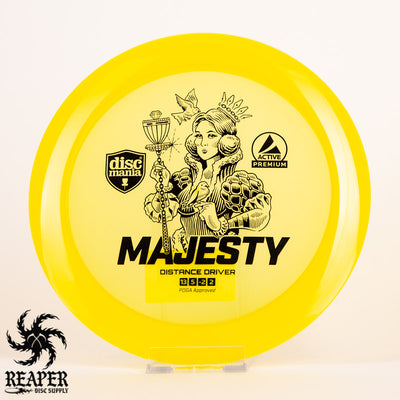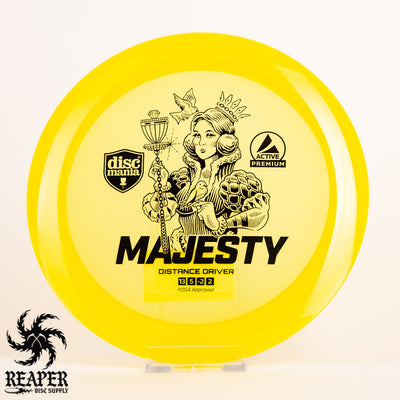 The Discmania Active Premium Majesty is a high-speed distance driver designed for long-range shots. Discmania's Active Premium plastic is one of the best gripping translucent plastics that can take a ton of damage without losing stability.
The Discmania Majesty is a very fast disc golf driver that is stable to somewhat overstable. While the flight ratings suggest this disc is stable, in my experience it flies more overstable than stable. There is less turn and more fade than the ratings indicate.
Regardless, this disc is an absolute bomber. When thrown flat the Majesty will fly straight for a long time before fading pretty hard to the left. Add some anhyzer to your shot and you can get a full S-curve line if the fairway is wide enough to accommodate it.
If you are an intermediate or advanced player looking for a fast stable to overstable driver with extremely grippy plastic then give the Discmania Active Premium Majesty a shot!
You may also like the Innova Halo Star Shryke, Axiom Plasma Mayhem, Axiom Neutron Tenacity. 
Discmania Majesty Flight Numbers
Speed

: 13

Glide

: 5

Turn

: -2

Fade

: 2
Commonly used for: Long distance
Stability: Stable
Experience: Intermediate +
Dimensions & Specs
Height

: 1.7 cm

Rim Depth

: 1.2 cm

Rim Thickness

: 2.4 cm

Diameter

: 21 cm

Flexibility

: 10.34

Max Weight:

 174.3 gr