Axiom Neutron Tenacity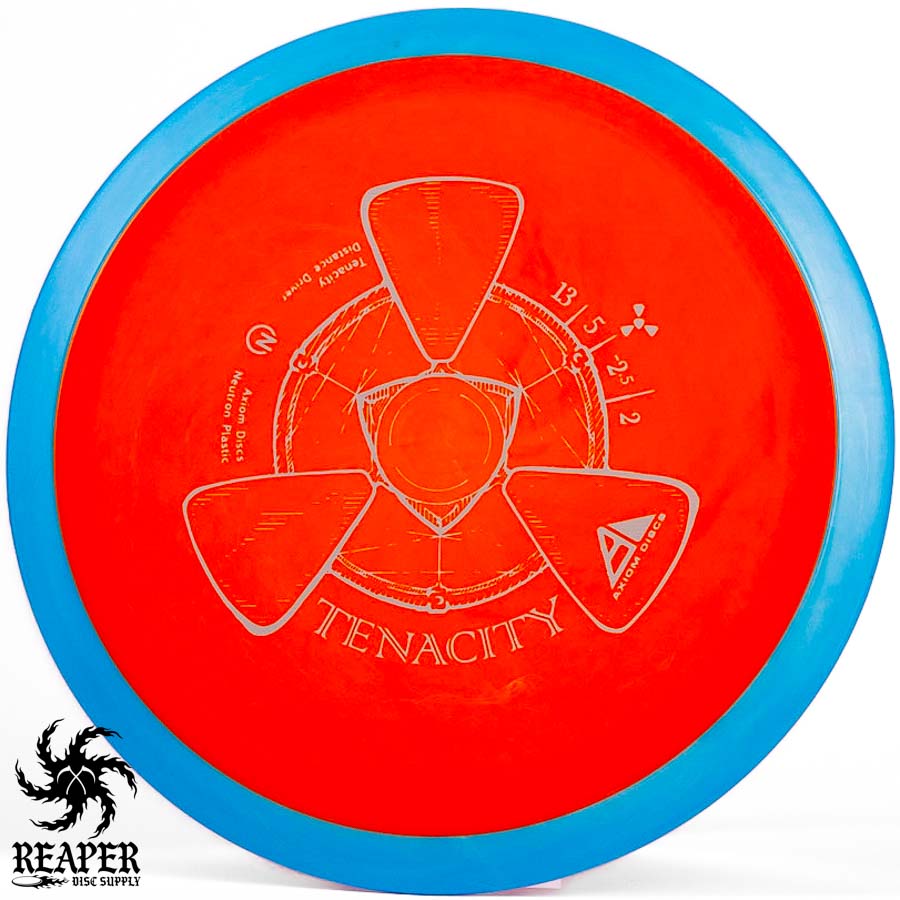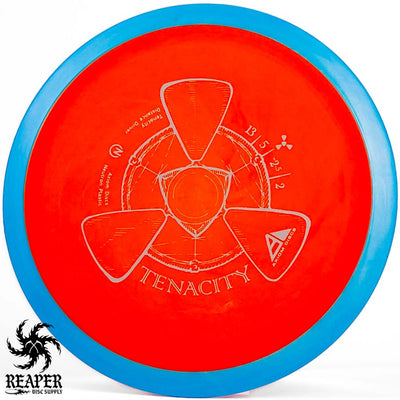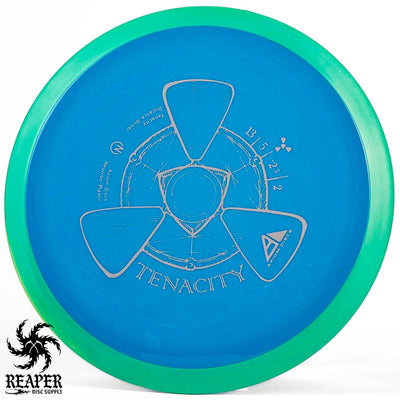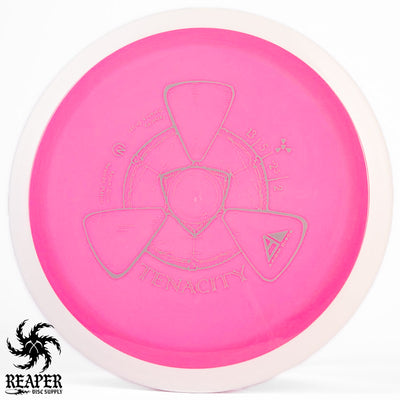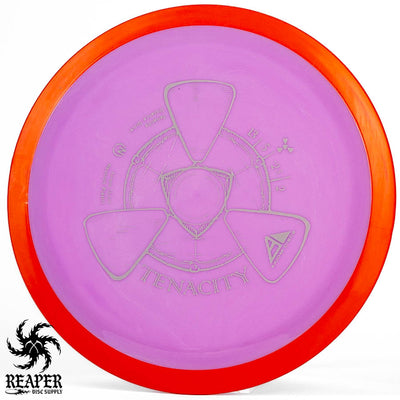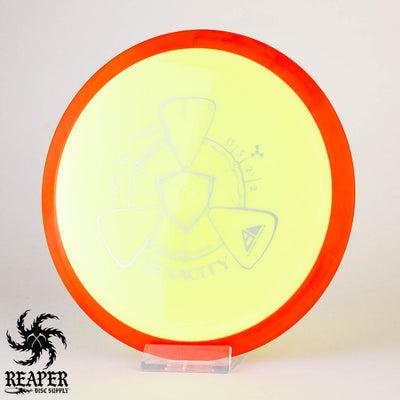 The Axiom Neutron Tenacity is a speedy understable distance driver that crushes fairways. 
This Neutron Tenacity is made with premium plastic that provides a clean release and outstanding grip. It is also remarkably durable and will maintain its stability for longer than the average plastic.
This distance driver demands plenty of arm speed, but intermediate players will have no difficulty getting this disc to hyzer flip. When thrown with slight hyzer, it will flip up and turn before gradually fading back at the end of its flight. The Tenacity's small diameter and high speed make it a terrific contender for long-distance rollers as well.
If you want a slightly more stable driver check out the Axiom Neutron Mayhem or MVP Neutron Octane.
Axiom Neutron Tenacity Flight Numbers:
Speed: 13
Glide: 5
Turn: -2.5
Fade: 2
Stability: Understable
Commonly used for: Distance flex shots
Specs:
Diameter: 21.1
Height: 1.9
Rim Depth: 1.2 cm
Rim Thickness: 2.4 cm
Flexibility: 11.57 kg
Max Weight: 175.1 gr