MVP Neutron Octane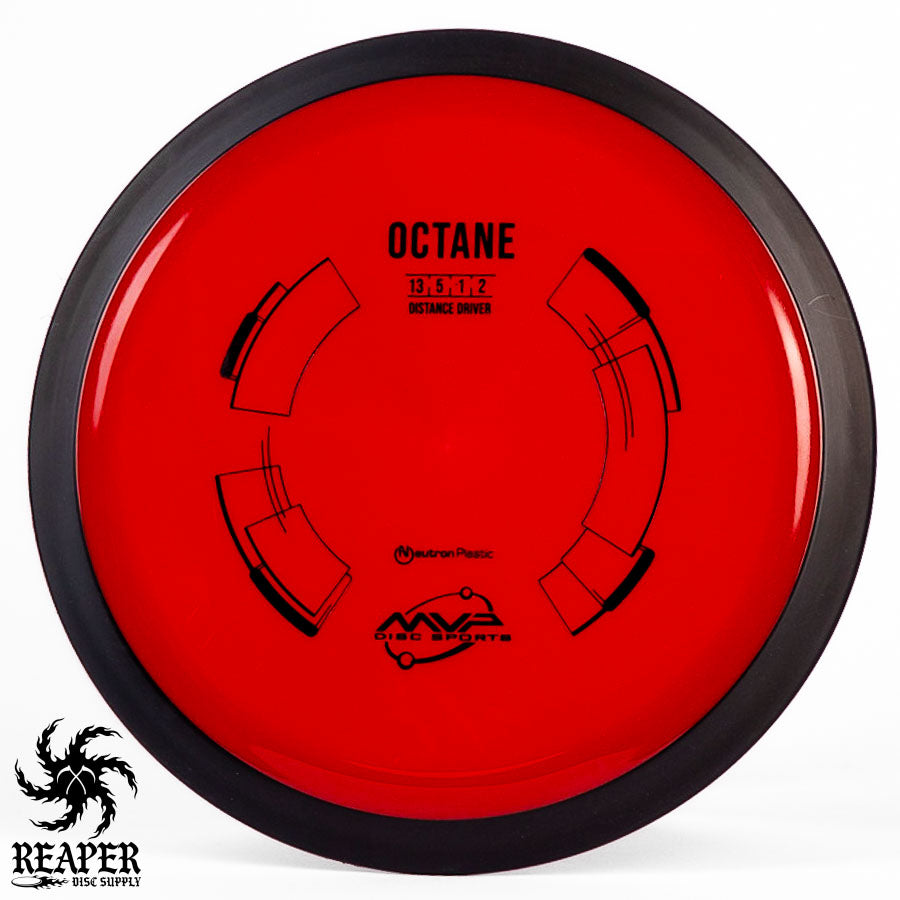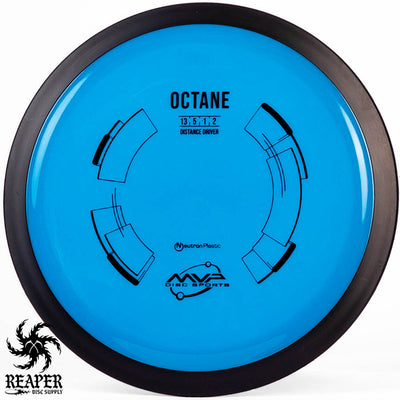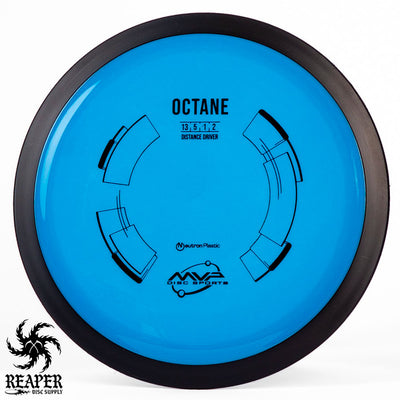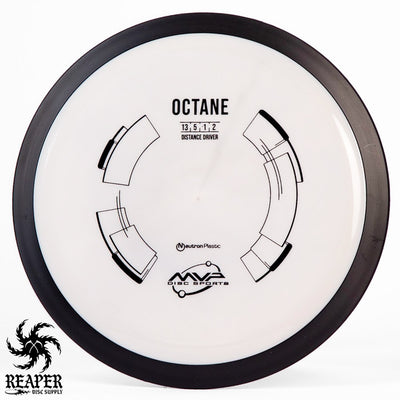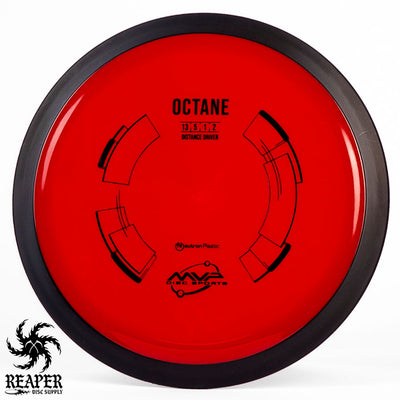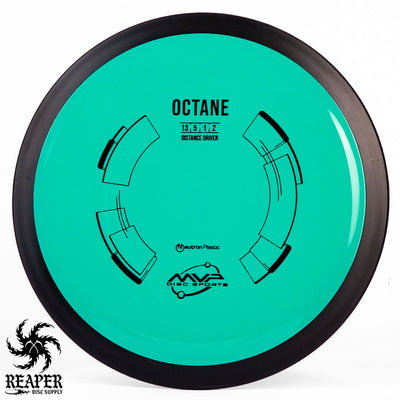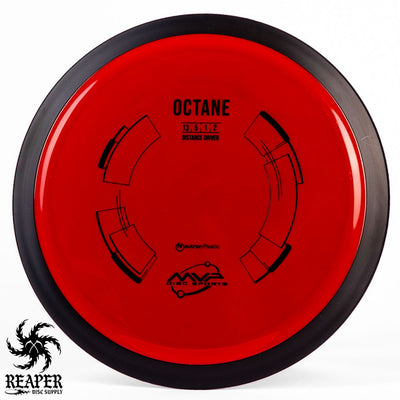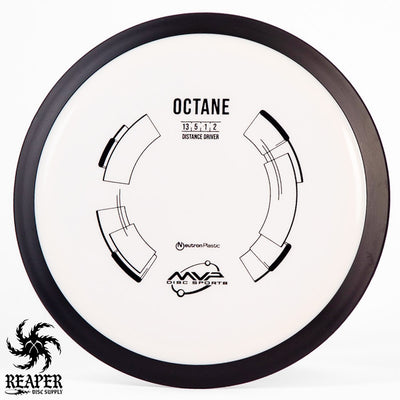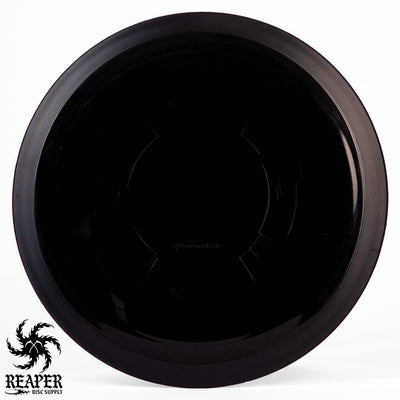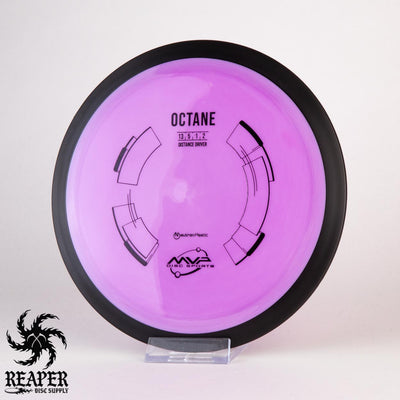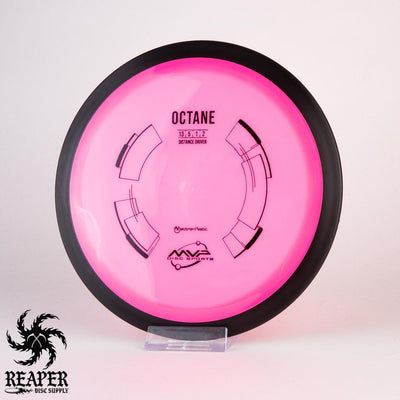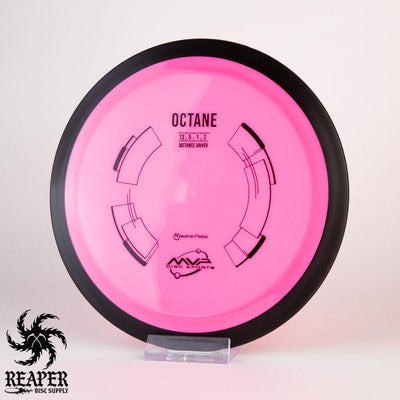 The MVP Neutron Octane is a high-speed straight-flying distance driver.
In Neutron plastic, the Octane will give you a reliable and slightly overstable flight, but it is not recommended for beginners. It requires significant arm speed, and novice players will not be able to replicate the Octane's pure flight.

Intermediate and advanced players will be able to crush this driver over 400 feet, which it was designed to do. When thrown straight and flat, the Octane will fly dead straight before hyzering-out at the very end of its flight. Throw this driver with some anhyzer, and it will give you a breathtakingly long S-curve flight path that will make your mom proud.

MVP's Neutron plastic is kind of like Innova's Star plastic but with a waxy-ish sheen to it. But it is still easy to grip.

If you plan to subject your MVP Octane to obscene amounts of physical pain, then Neutron plastic is a good option for you. It can withstand a barrage of damage which I can personally attest to, having thrown it into approximately 22 trees in the short time I've had it.
We also sell the MVP Plasma Octane, Proton Octane, and if you are interested in cheating on your Octane with another disc; try the Axiom Neutron Mayhem, or Axiom Neutron Delirium!
Here's the boring stuff..
MVP Neutron Octane Flight Numbers
Speed: 13
Glide: 5
Turn: -1
Fade: 2
Octane Dimensions
Height: 1.7 cm
Diameter: 21.2 cm
Rim Depth: 1.2 cm
Rim Width: 2.4 cm
Flexibility: 11.87
Max Weight: 175.1 gr
Commonly Used For: Maximum punishment distance
Stability: Stable af