MVP Proton Octane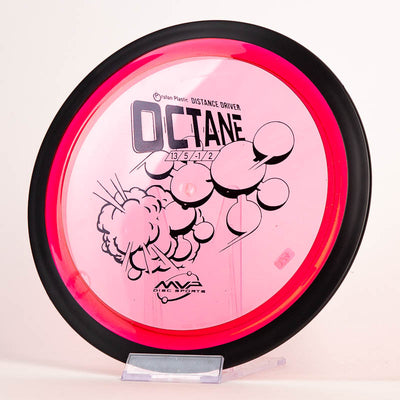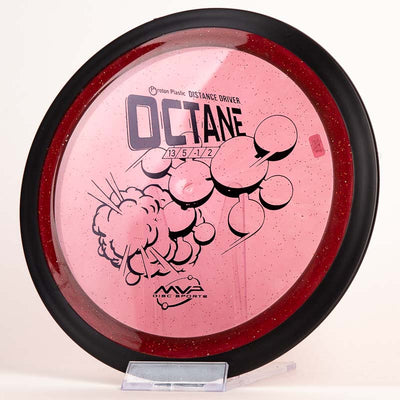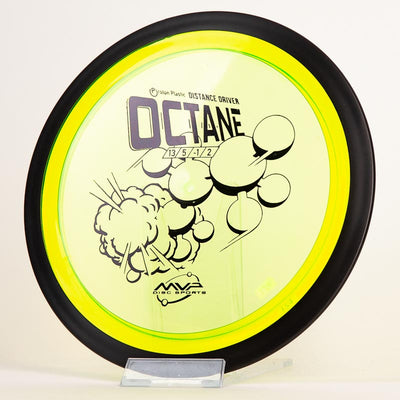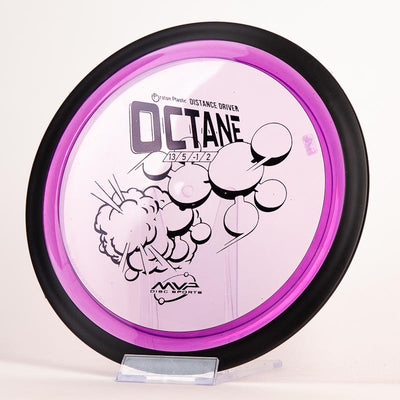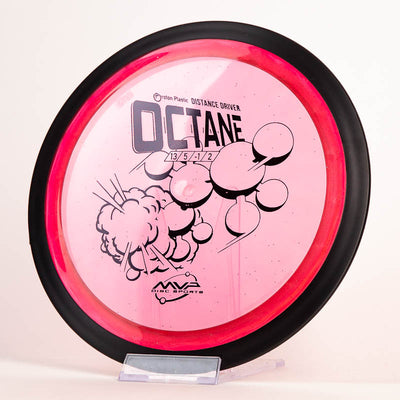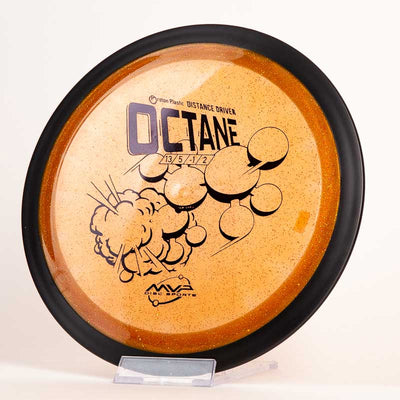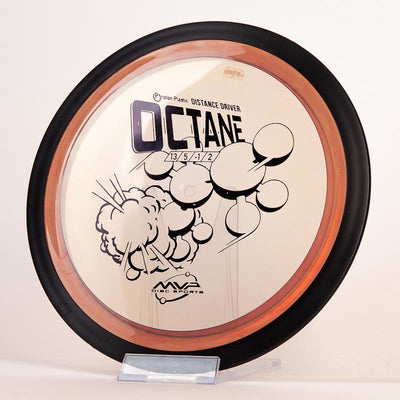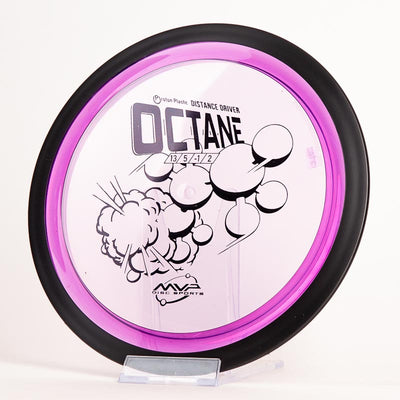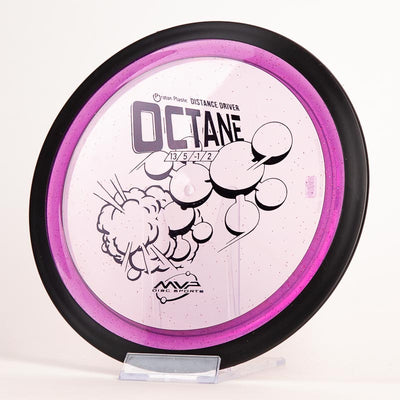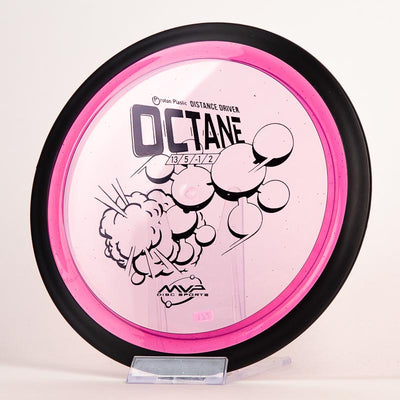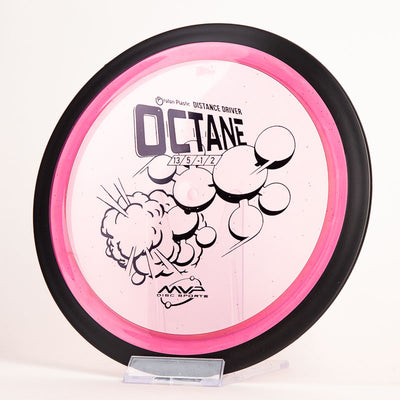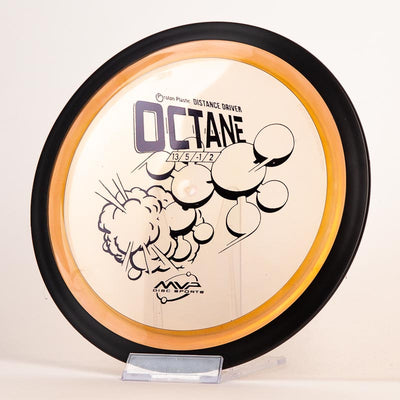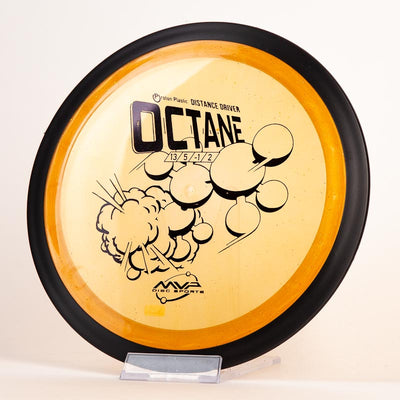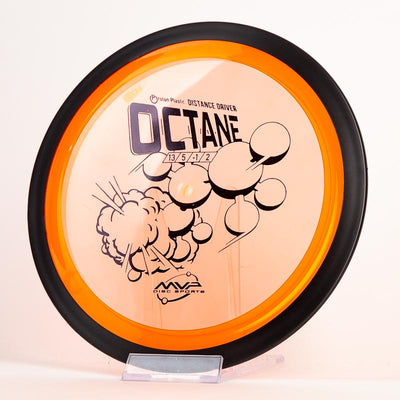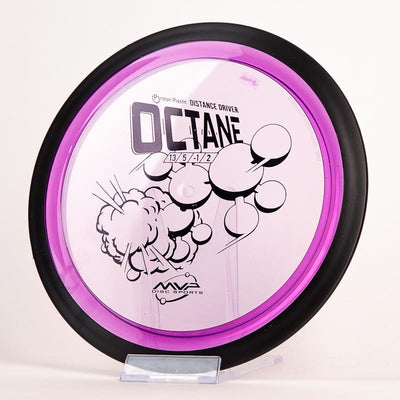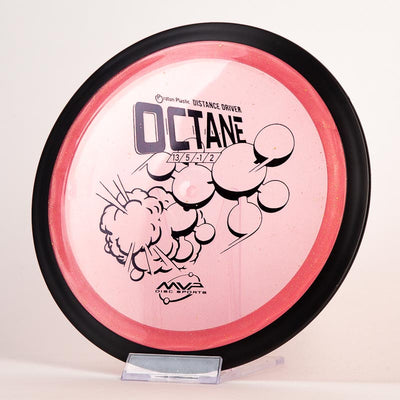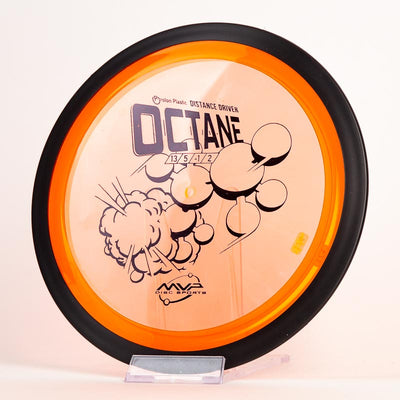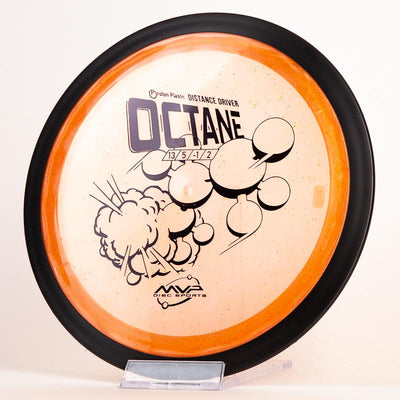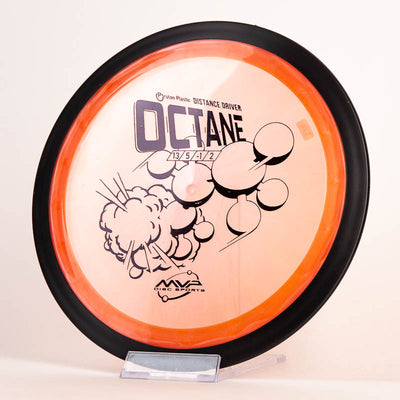 The MVP Proton Octane is a fast and stable distance driver created for ultimate distance. MVP's Proton plastic is a long-lasting premium plastic that maintains stability and looks awesome doing it.
With a speed rating of 13, these Proton Octanes are nicely suited for intermediate and evolved players who can generate a considerable dose of arm speed. Refined players will have no difficulty hyzer flipping this driver, particularly as it beats in.
The Proton Octane is a driver that flourishes in wide-open fairways since hyzer flipping this disc demands a fairly wide flight path. A fantastic option for long and straight distance shots. 
Forehand dominant players will also value the Octane for maximum length shots. The fade of this disc permits for a gradually fading forehand hyzer flip that will shoot down the fairway.
If you are looking for a stable, high-speed driver in exquisite plastic, consider adding a Proton Octane to your bag! 
We also carry the Octane in Neutron plastic, the Plasma Octane, and the comparable Axiom Plasma Mayhem.
MVP Plasma Octane Flight Numbers
Speed: 13
Glide: 5
Turn: -1
Fade: 2
MVP Octane Dimensions
Height: 1.7 cm
Diameter: 21.2 cm
Rim Depth: 1.2 cm
Rim Width: 2.4 cm
Commonly Used For: Max distance drives
Stability: Stable