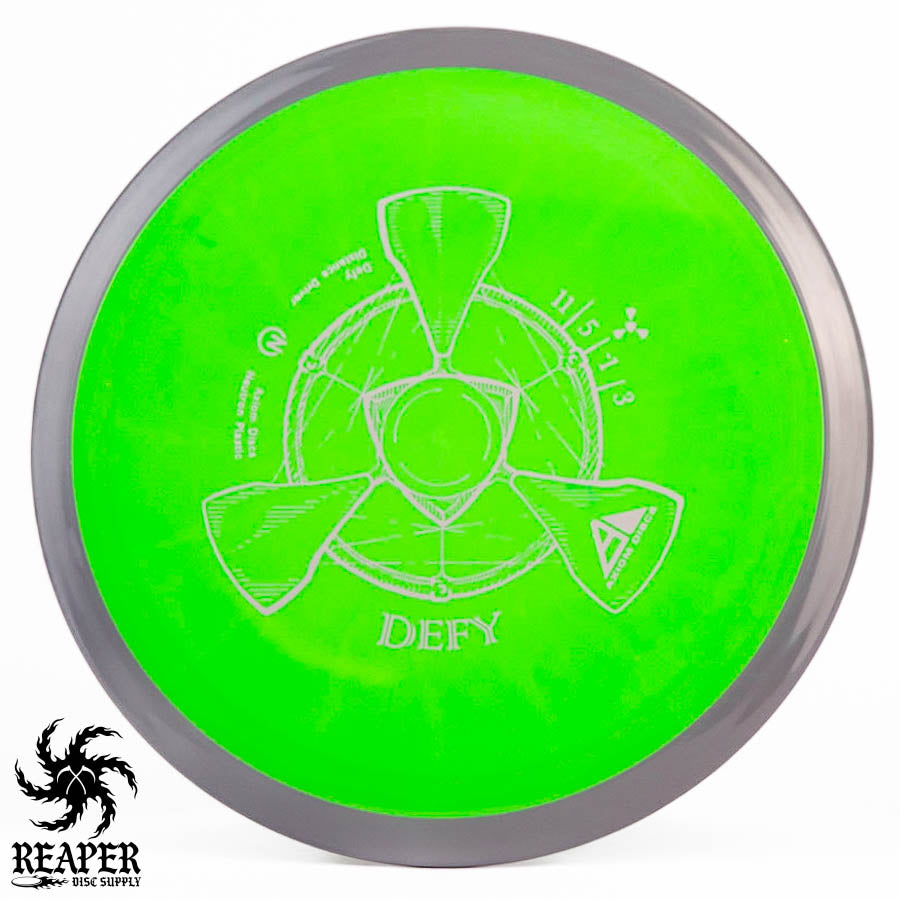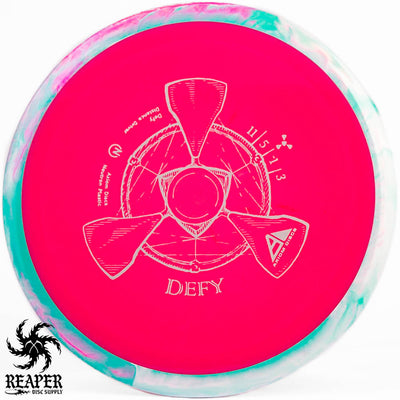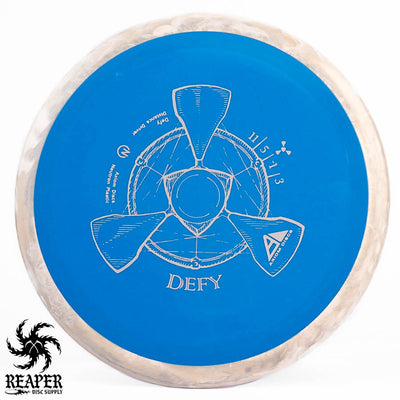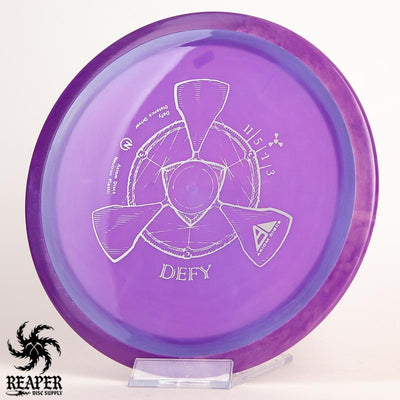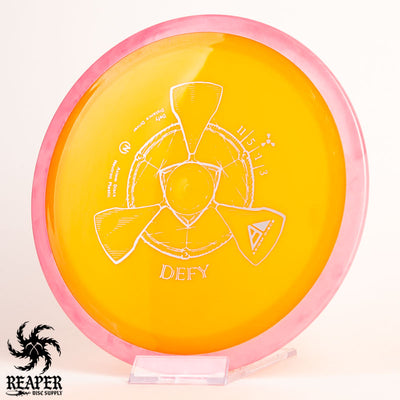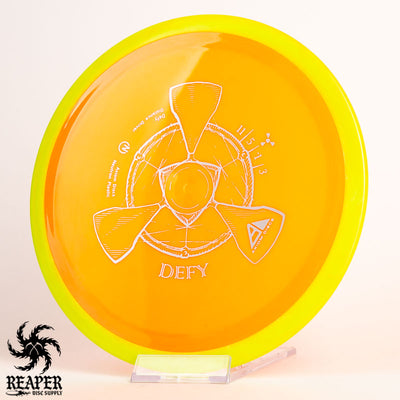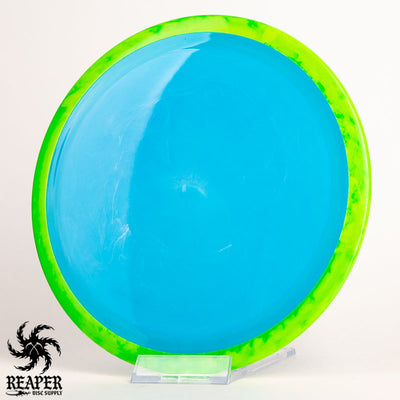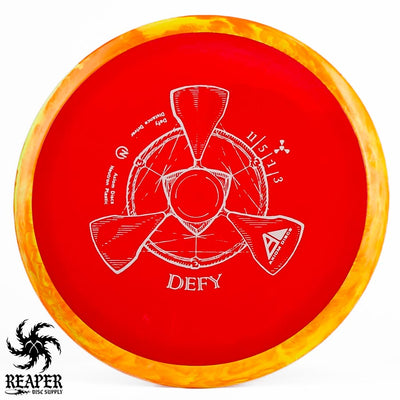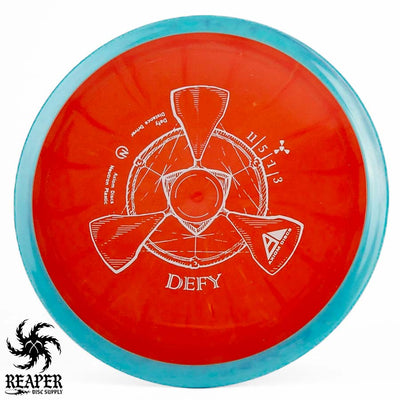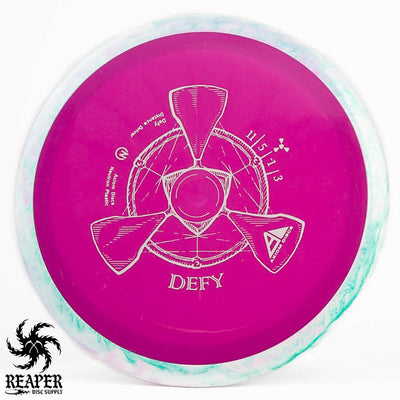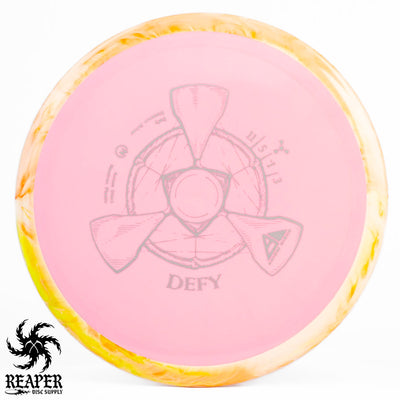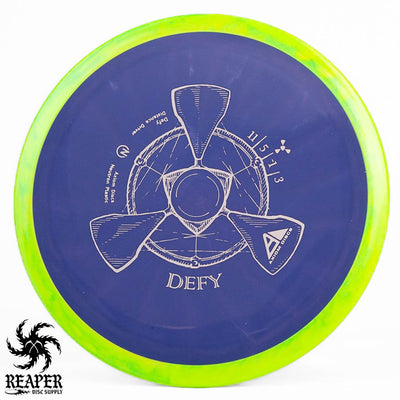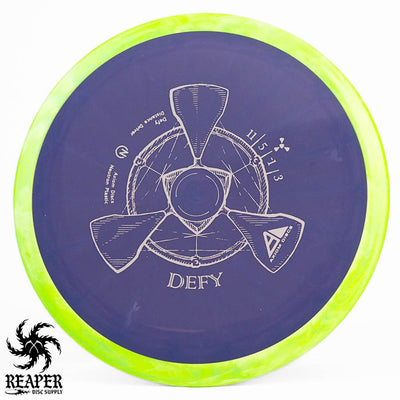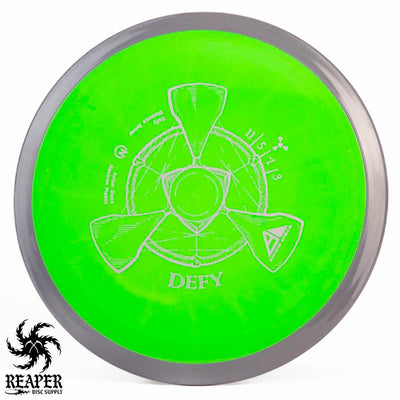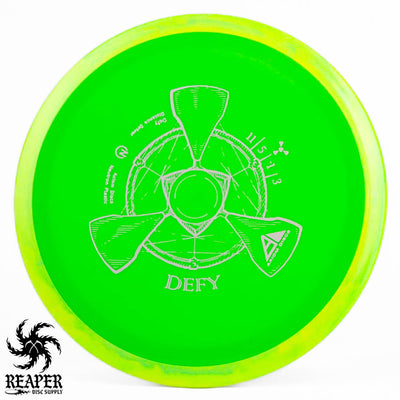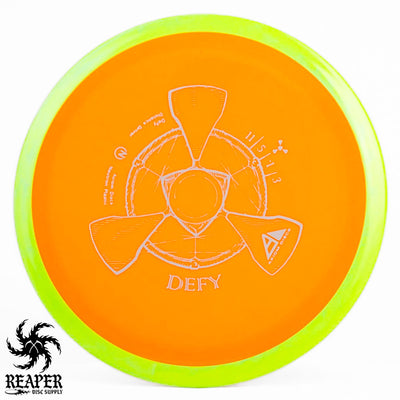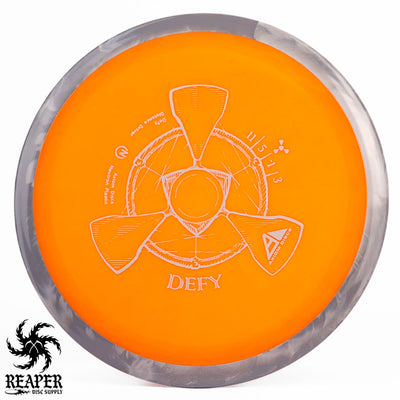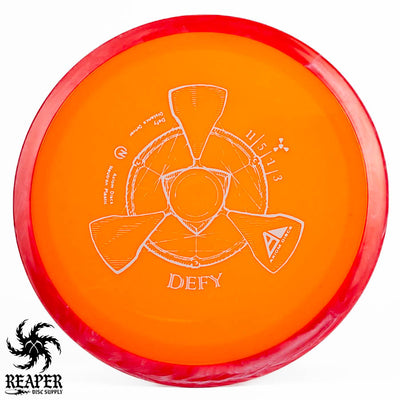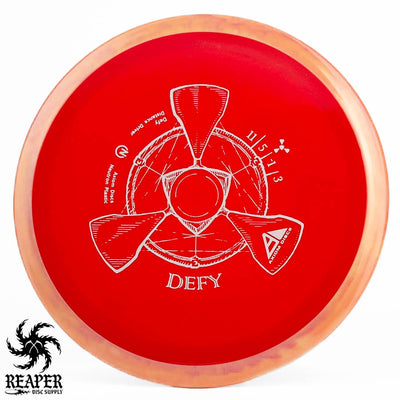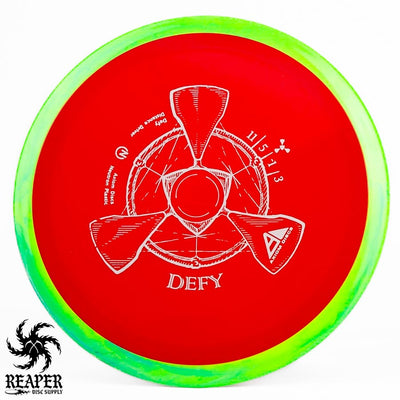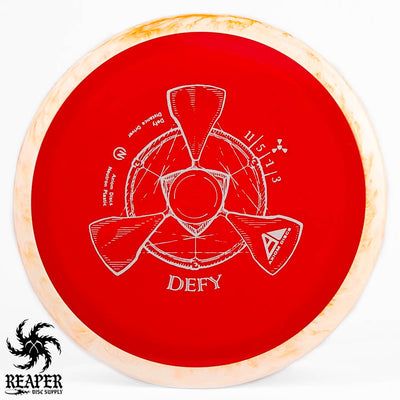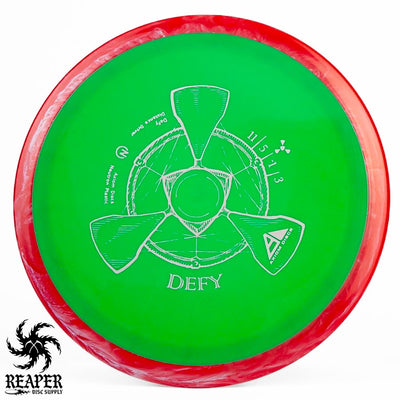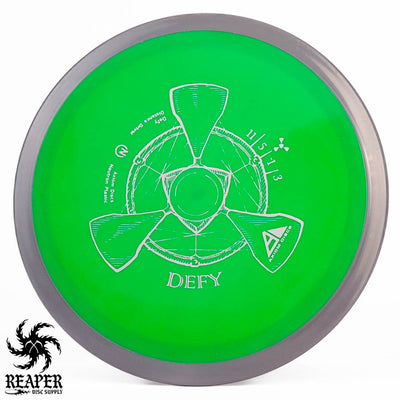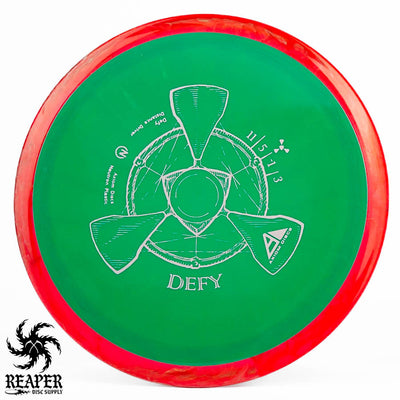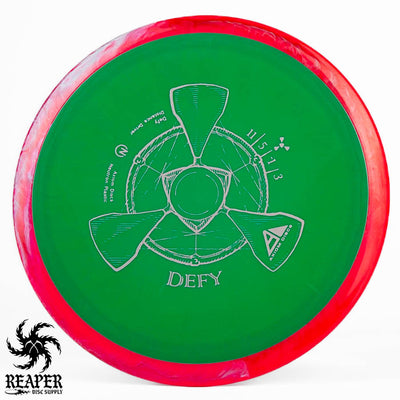 The Axiom Neutron Defy is a reliable distance driver made with premium plastic and available in a variety of colors.
The Neutron Defy is a distance driver that will fly straight for an extraordinarily long time before finally fading out quickly at the end of its flight. It's basically a faster fading Cosmic Neutron Photon which makes it ideal for windy weather conditions and more predictable shots.
I like using this disc as a sidearm distance driver, particularly in this stable Neutron plastic. You don't need an insane amount of power to get it to fly accurately and the slim profile rim fits really comfortably in the hand.
I also like to use the Axiom Neutron Defy for drives that are obstructed and dogleg to the left. You can throw this disc straight and know that it will fade about 20 feet to the left around any obstacle when it slows down at the end of its flight. The flight path of this overstable driver is similar to an Innova Metal Flake Wraith.
If you need a reliable, overstable distance driver that doesn't need Garrett Gurthie power to throw, give the Axiom Neutron Defy a shot!
Axiom Neutron Defy Flight Numbers
Speed

: 11

Glide

: 5

Turn

: -1

Fade

: 3
Commonly used for: Distance drives
Stability: Overstable
Experience: Intermediate +
Dimensions & Specs
Height

: 1.5 cm

Rim Depth

: 1.1 cm

Rim Thickness

: 2.2 cm

Diameter

: 21.1 cm

Flexibility

: 9.3 kg

Max Weight:

 175.1 gr