Discraft Z Crank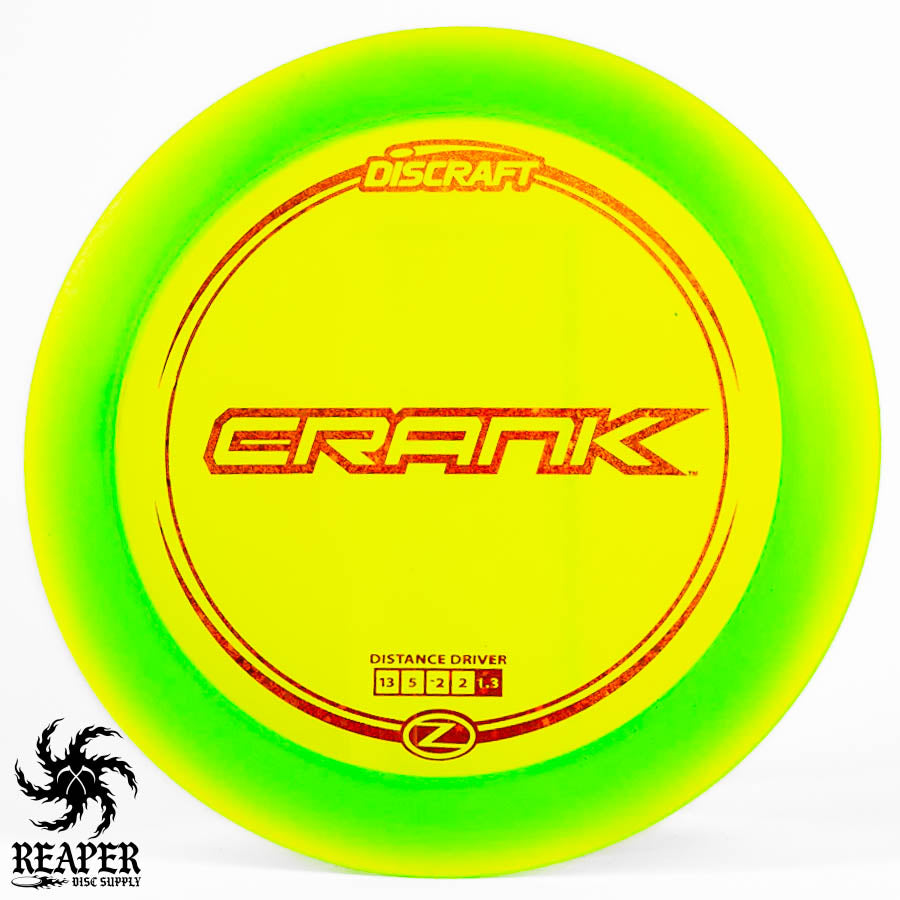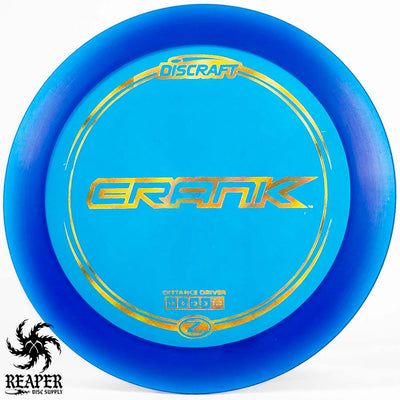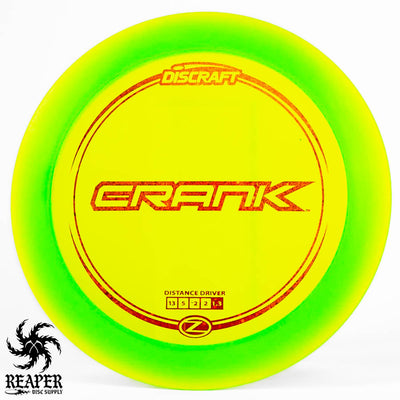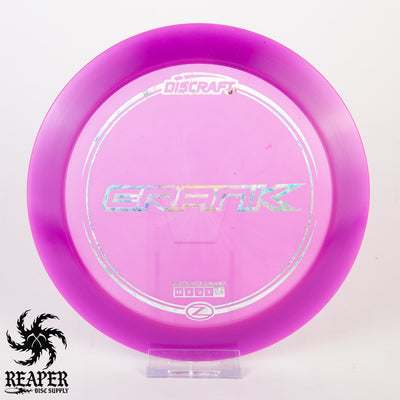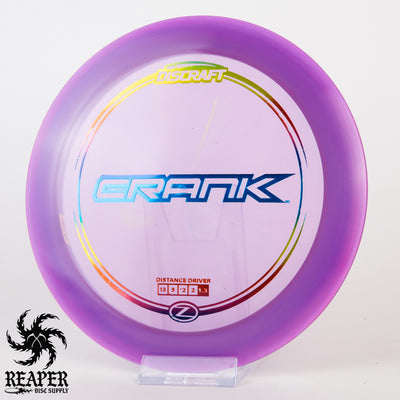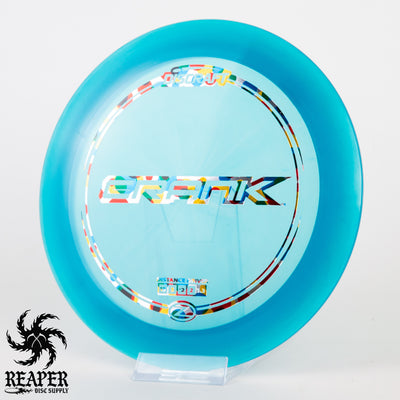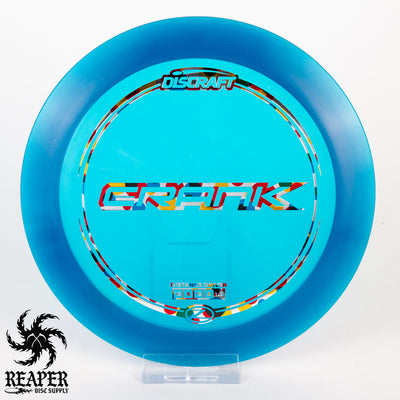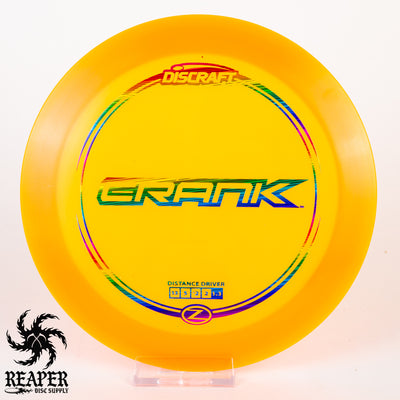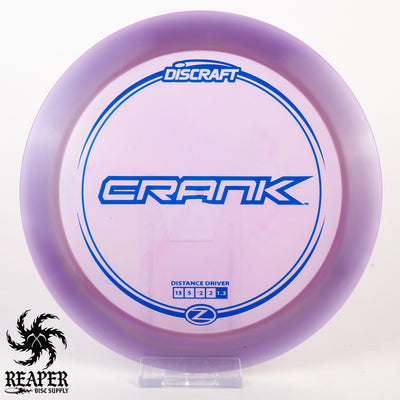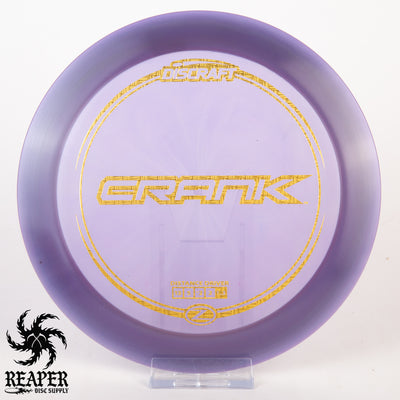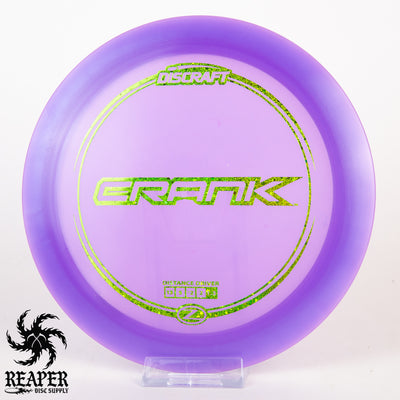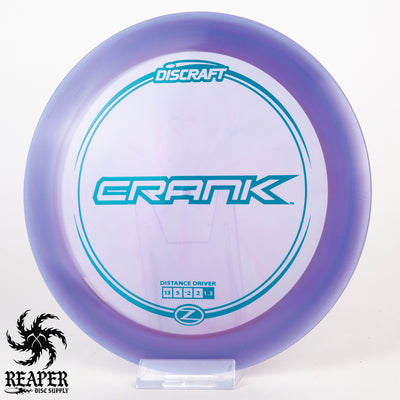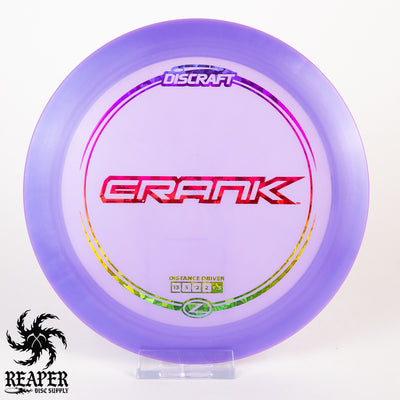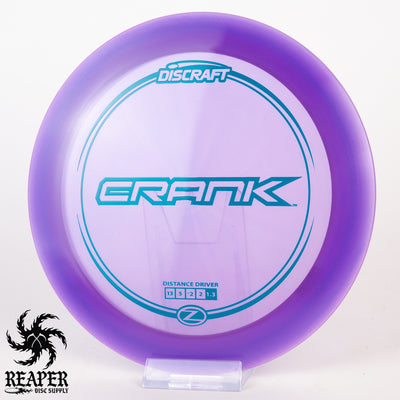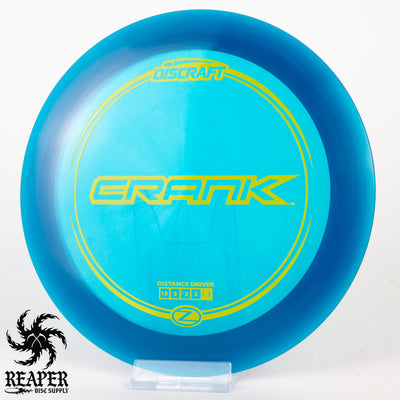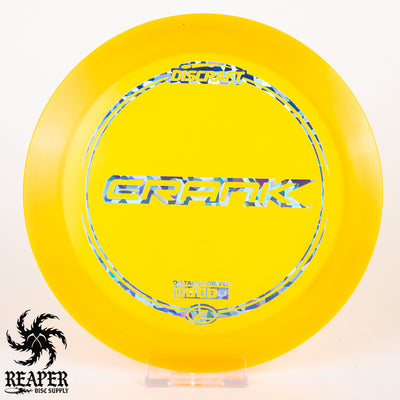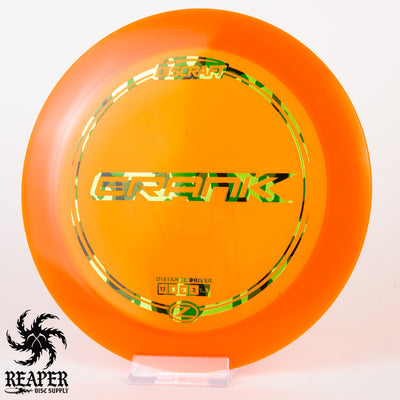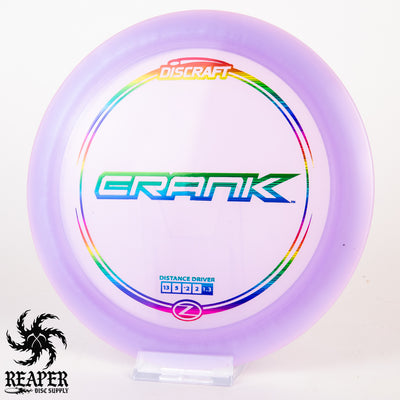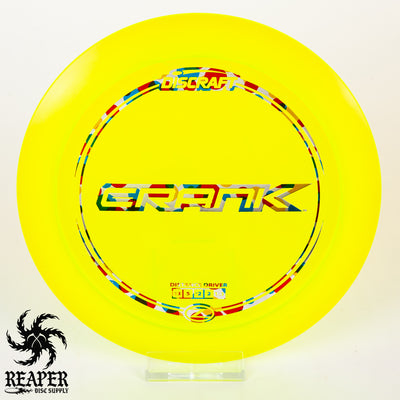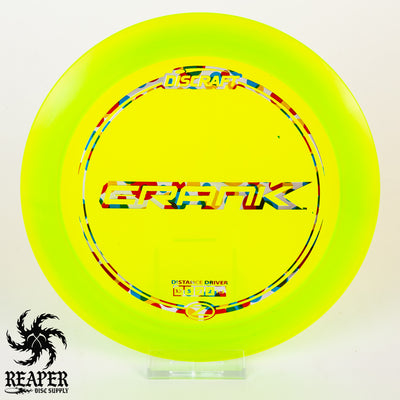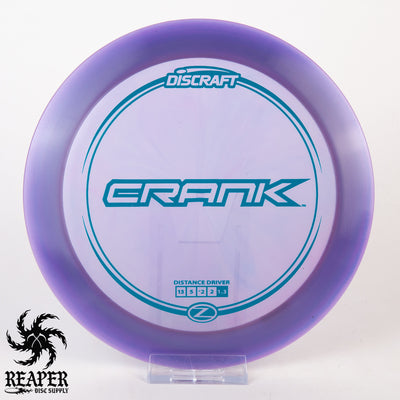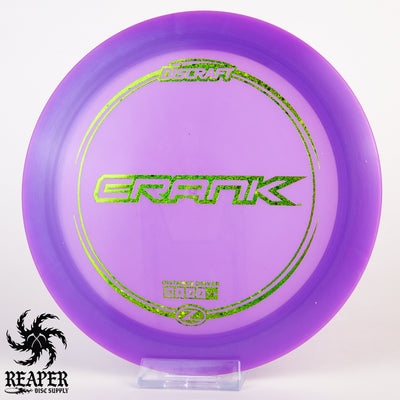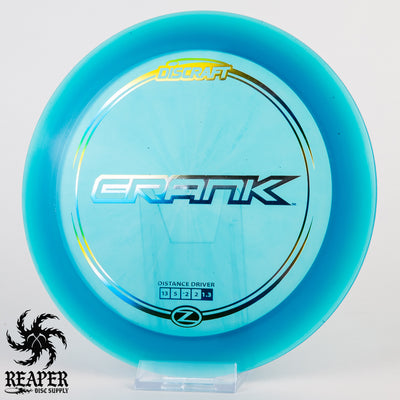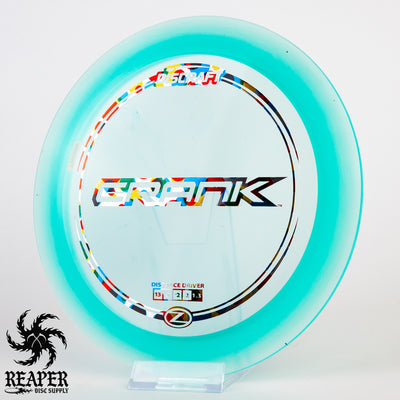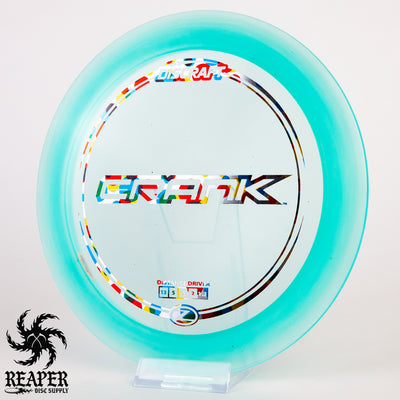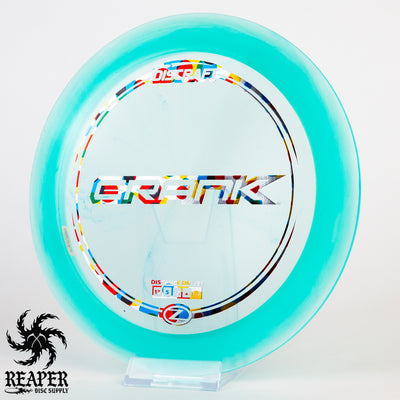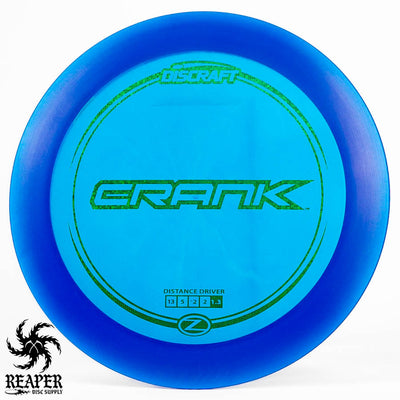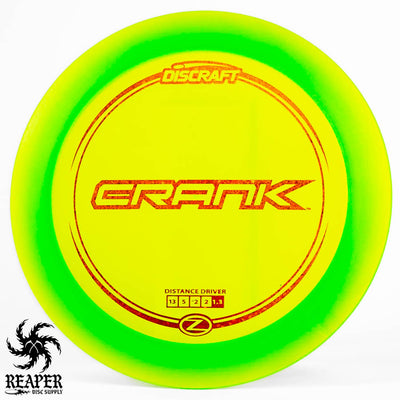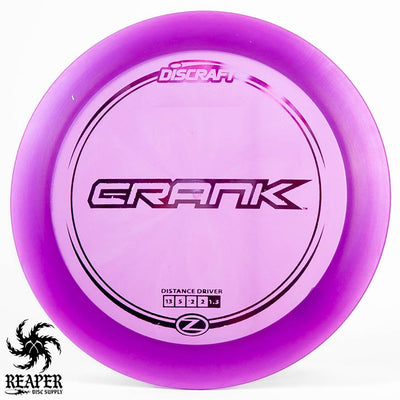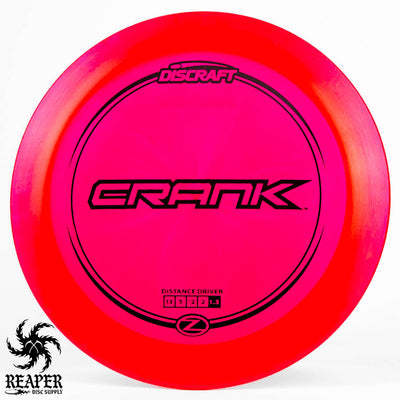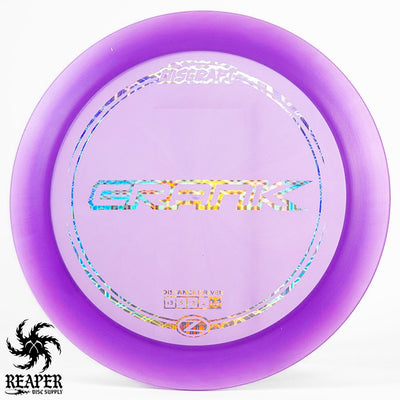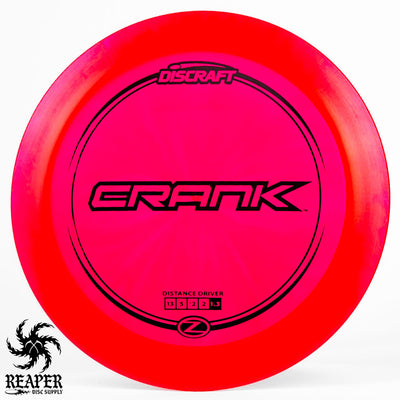 The Discraft Z Crank is a high-speed stable distance driver that was designed for maximum distance. Discraft's Z-Line plastic is a premium firm plastic that holds its stability well and can take a ton of damage.
The Discraft Crank is a stable driver that is best suited for players with significantly developed arm speed. When thrown with a slight anhyzer release, you can get the Crank to hyzer flip, and the high glide rating will allow this disc to fly for long distances.
This driver can also be used for forehand throws, although the rim width is rather large which some players may find uncomfortable, especially those with smaller hands.
If you are looking for a faster speed straight flying driver look no further than the Z Crank! You can also check out our Big Z Crank, or shop all of our Discraft discs for sale.
Discraft Z Crank Flight Numbers:
Speed: 13
Glide: 5
Turn: -2
Fade: 2

Stability: Stable
Commonly Used For: Maximum distance drives
Crank Dimensions
Height: 1.5 cm
Diameter: 21.2 cm
Rim Depth: 1.1 cm
Rim Width: 2.3 cm