Discraft Big Z Crank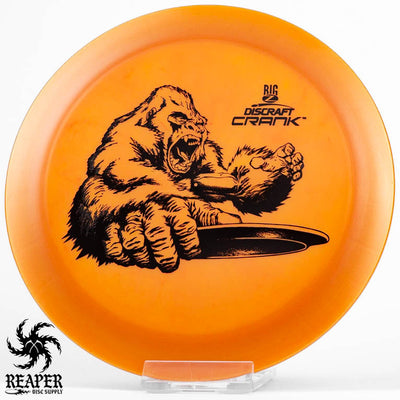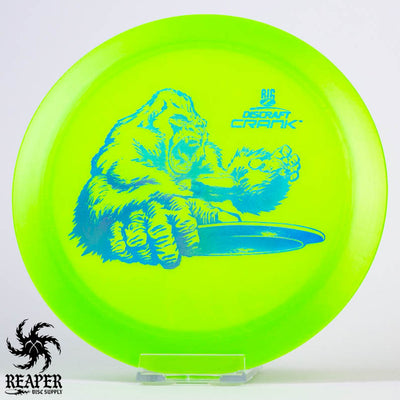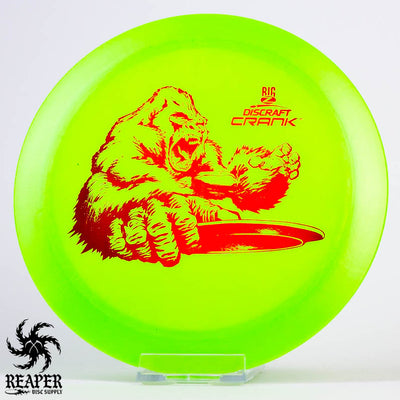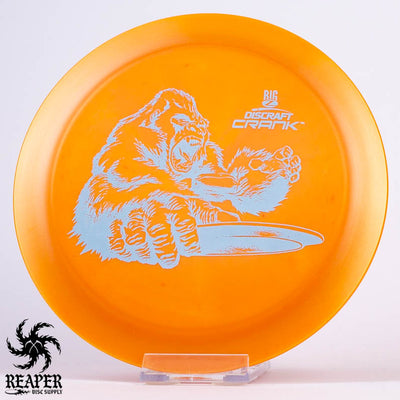 Discraft's Big Z Crank is a stable high-speed premium plastic distance driver with an intense gorilla stamp. Big Z Cranks tend to be slightly more stable than traditional Z Line plastic & ESP plastic. Available in a variety of fun colors and stamps!
The Discraft Crank is a stable distance driver that is best suited for intermediate and advanced disc golf players. With enough arm speed you can get the Crank to hyzer flip, and the high glide will let this disc fly for long distances.
If you are looking for a faster speed driver that will fly straight look no further than the Crank! We also have the Crank in Z plastic, and more Discraft discs here.
Discraft Big Z Crank Flight Numbers:
Speed: 13
Glide: 5
Turn: -2
Fade: 2
Stability:
Stable

Commonly Used For: 
Distance drives