Prodigy D1 400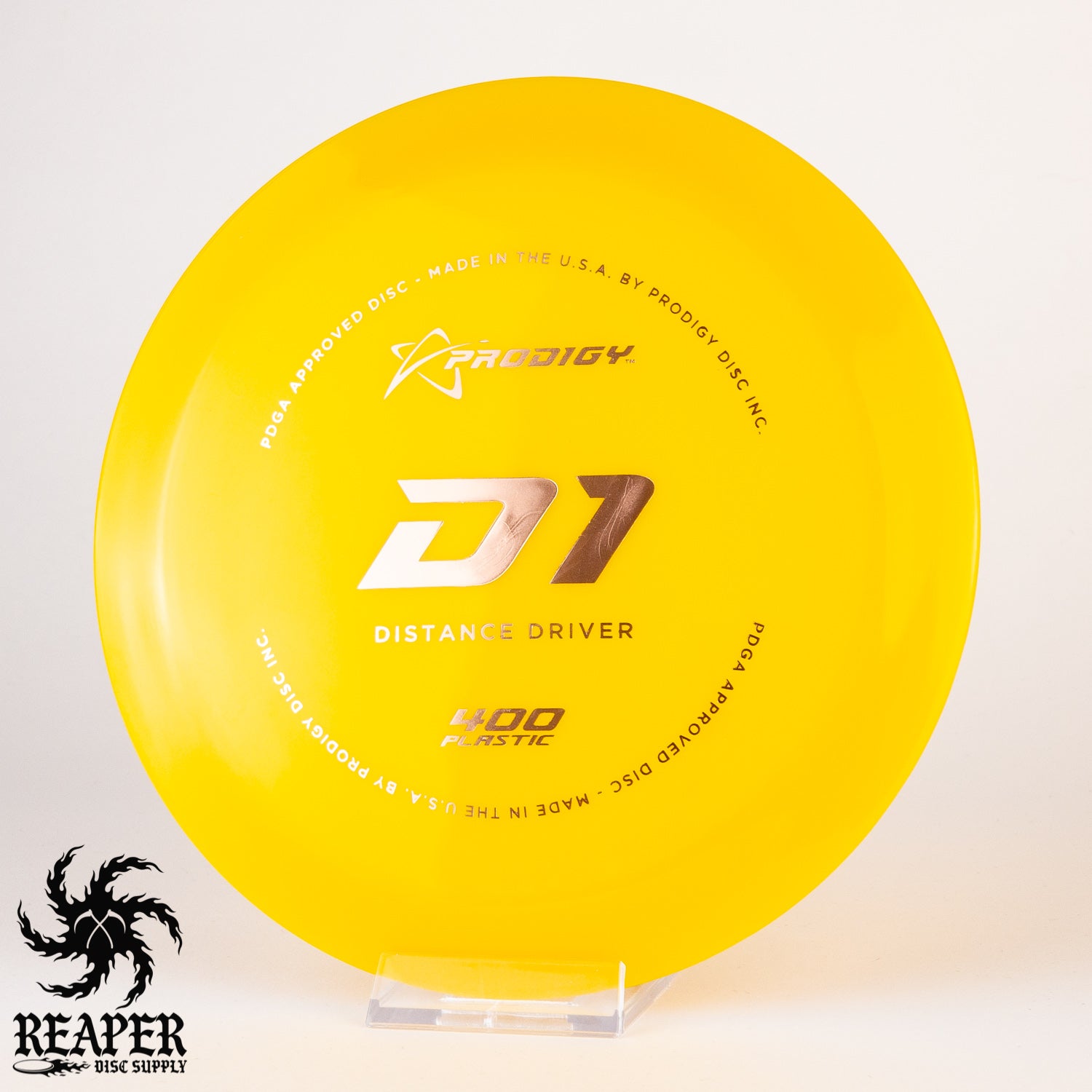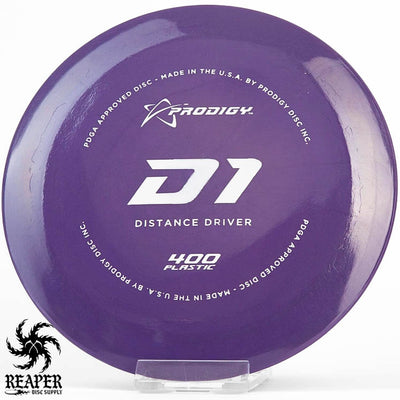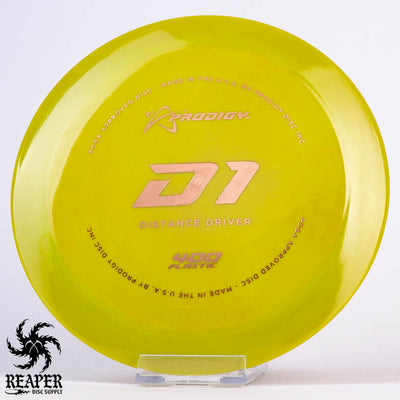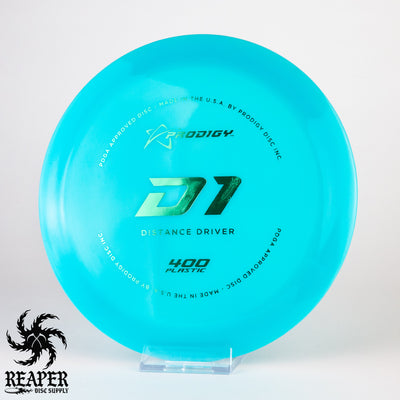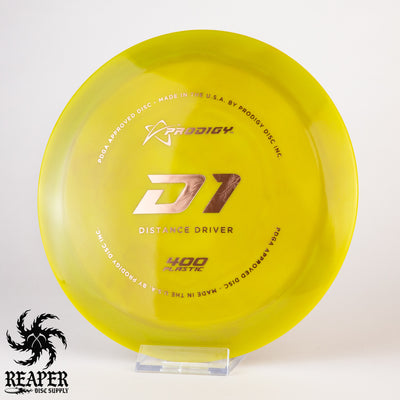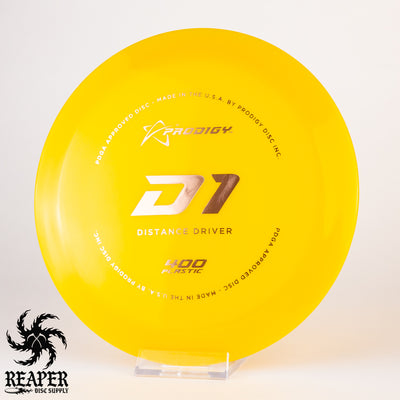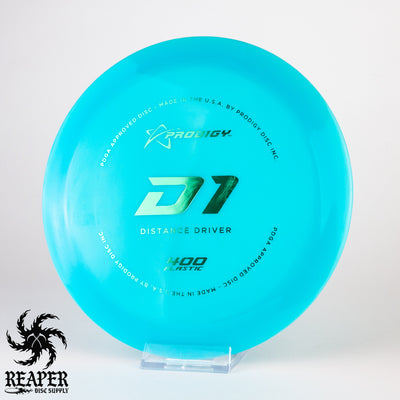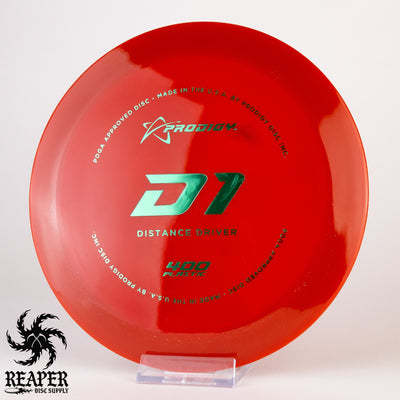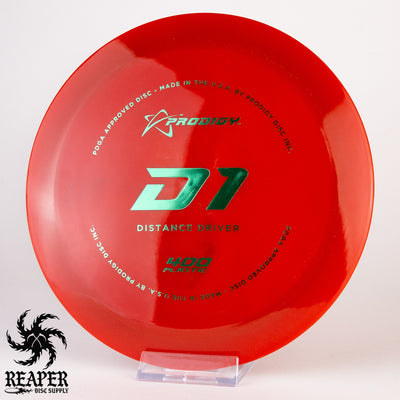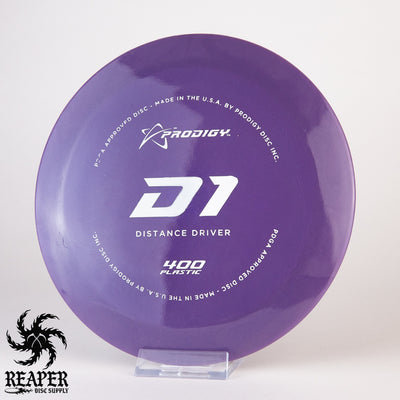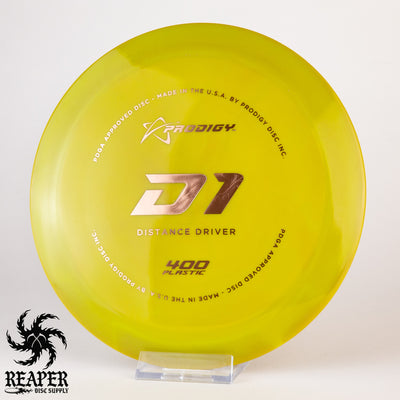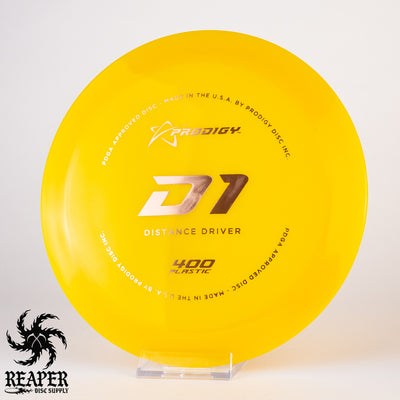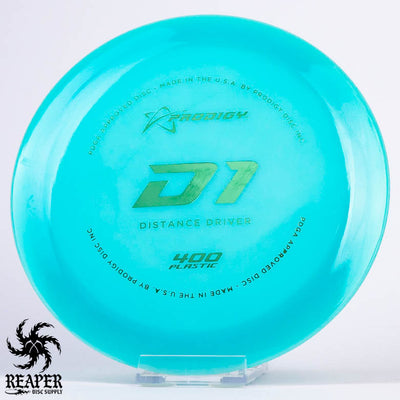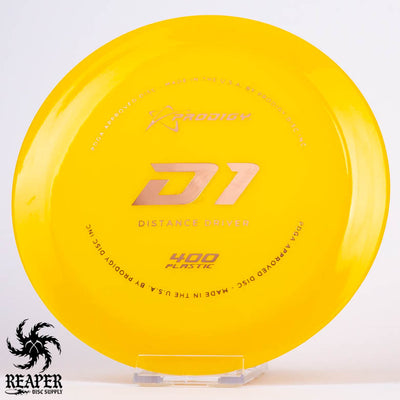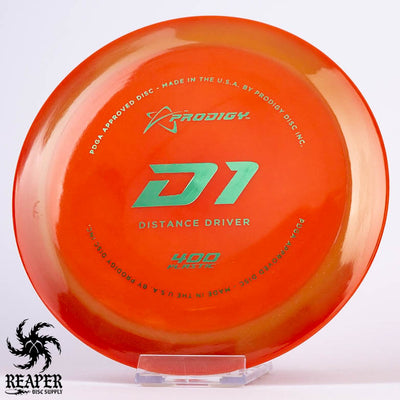 The Prodigy D1 is an overstable distance driver that flies well in all conditions. The consistency and accuracy of this disc make it a favorite of power throwers everywhere who relish those long bomber flights.
Regardless of the weight, you can expect the same flight path every time no matter how much power you put behind that 2.3cm rim.

This driver would be a good choice for throwing into slight headwinds, forehand shots, and strategic doglegs on a course. Depending on your ability, the D1 can land anywhere in the range of 300 feet to over 450 feet.
It'll give you a delicious amount of glide, excellent hand feel, and depending on the plastic you choose, it's a driver that can potentially cover a range of stabilities. It's a wise idea to keep a couple of these at various stages of wear.

Whether you're searching for Prodigy disc golf discs or other popular brands, find you'll find what you need here at Reaper Discs.
You might also like Kevin Jones' Reverb, H1 V2 400, and D2 400.
Prodigy D1 400 Flight Numbers:
Speed: 12.0
Glide: 5.0
Turn: 0.0
Fade: 3.0
Stability: Overstable
Commonly Used For: Distance Drives