Prodigy H1 V2 400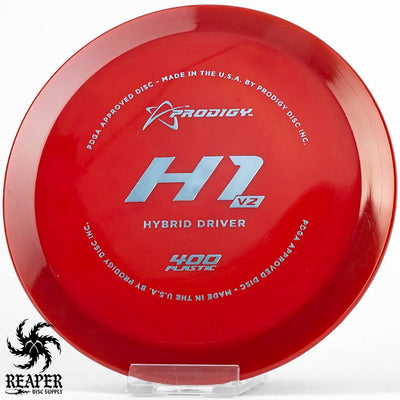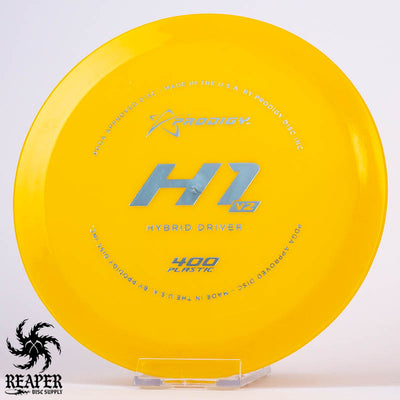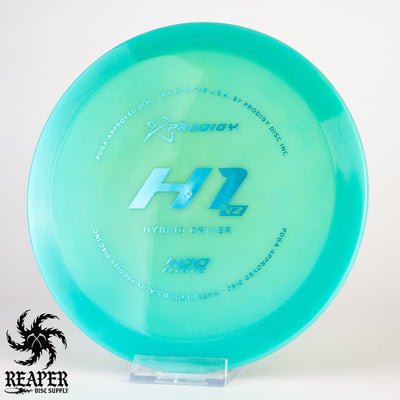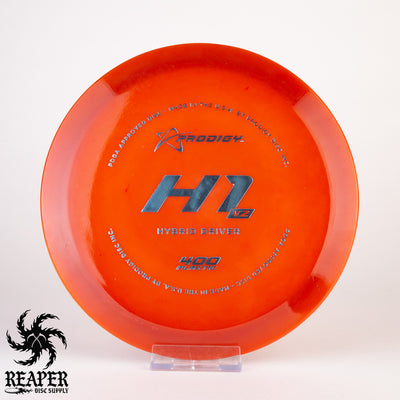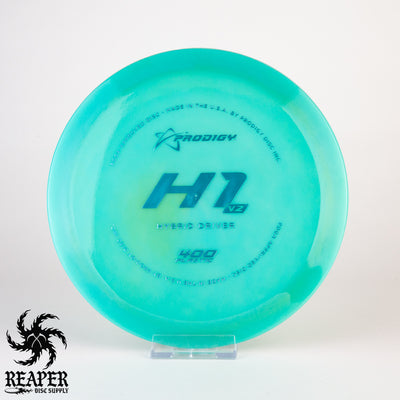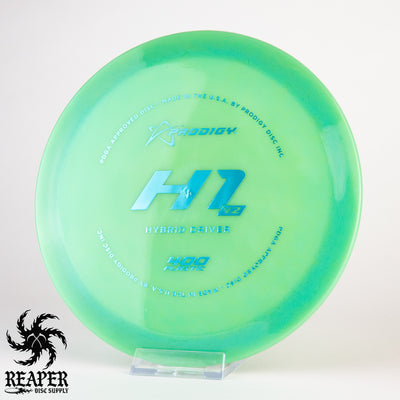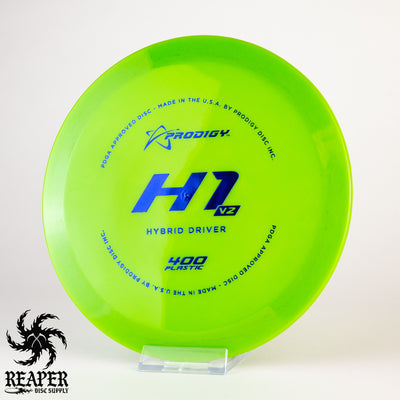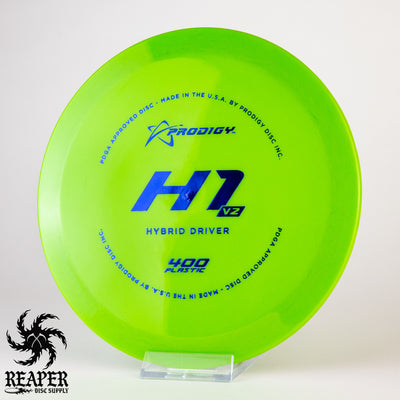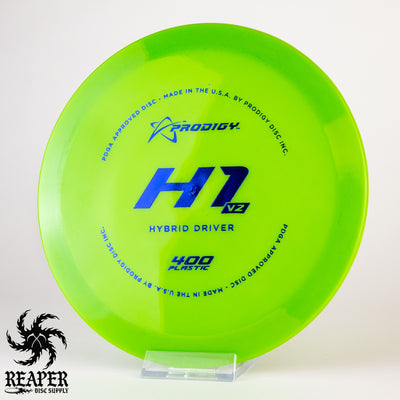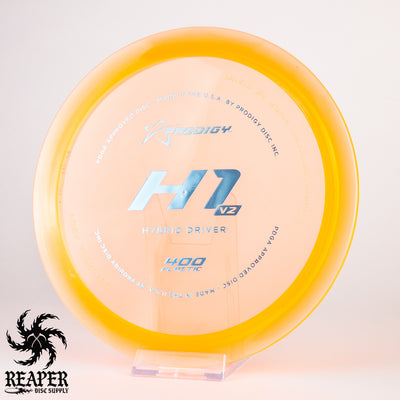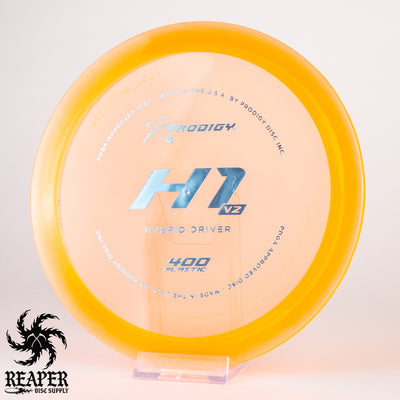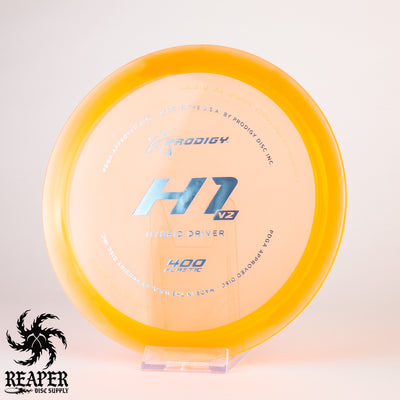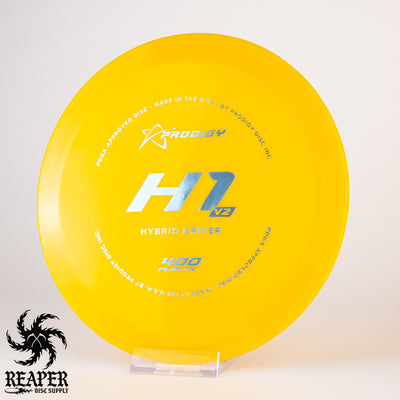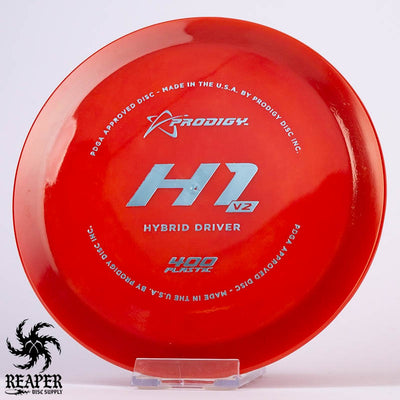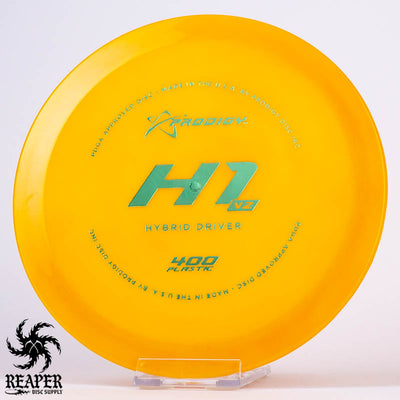 The Prodigy H1 V2 400 is a very overstable distance driver with premium plastic that is suited for intermediate and advanced players.
Prodigy H1 V2 400 Review
With a longer and faster flight than a Fairway Driver but more accuracy than a Distance Driver, the re-engineered, overstable Prodigy H1 V2 offers you the ability to take even more control out on the course.
This fast-flying Hybrid Driver evolved from the original H1 to have a modified, reduced rim depth for easier grip to provide more glide, which ultimately gives the thrower more distance without losing its signature finish.

The overall recommendation is that this disc may be better suited to more advanced players because it can handle big anhyzer bombs and provide straight flights that feel clean right out of the hand.
Players will be able to maneuver this disc for both utility forehand and backhand shots. It'll give you a reliable left fade every single time when given proper form and power.

One thing's for sure- no matter what you end up bagging, the Prodigy Discs collection is renowned for having premium plastics. Find your next distance driver here at Reaper Discs.
The 400 plastic is a great choice for this distance driver as the premium quality of this disc will allow the thrower to maintain a firm grip even in wet weather conditions. The plastic blend breaks in nicely over time, making it a great disc to grow your game with.
Prodigy H1 V2 Flight Numbers:
Speed: 11
Glide: 4
Turn: 0
Fade: 3
Stability: Overstable
Commonly Used For: Predictable overstable drives