Prodigy D2 400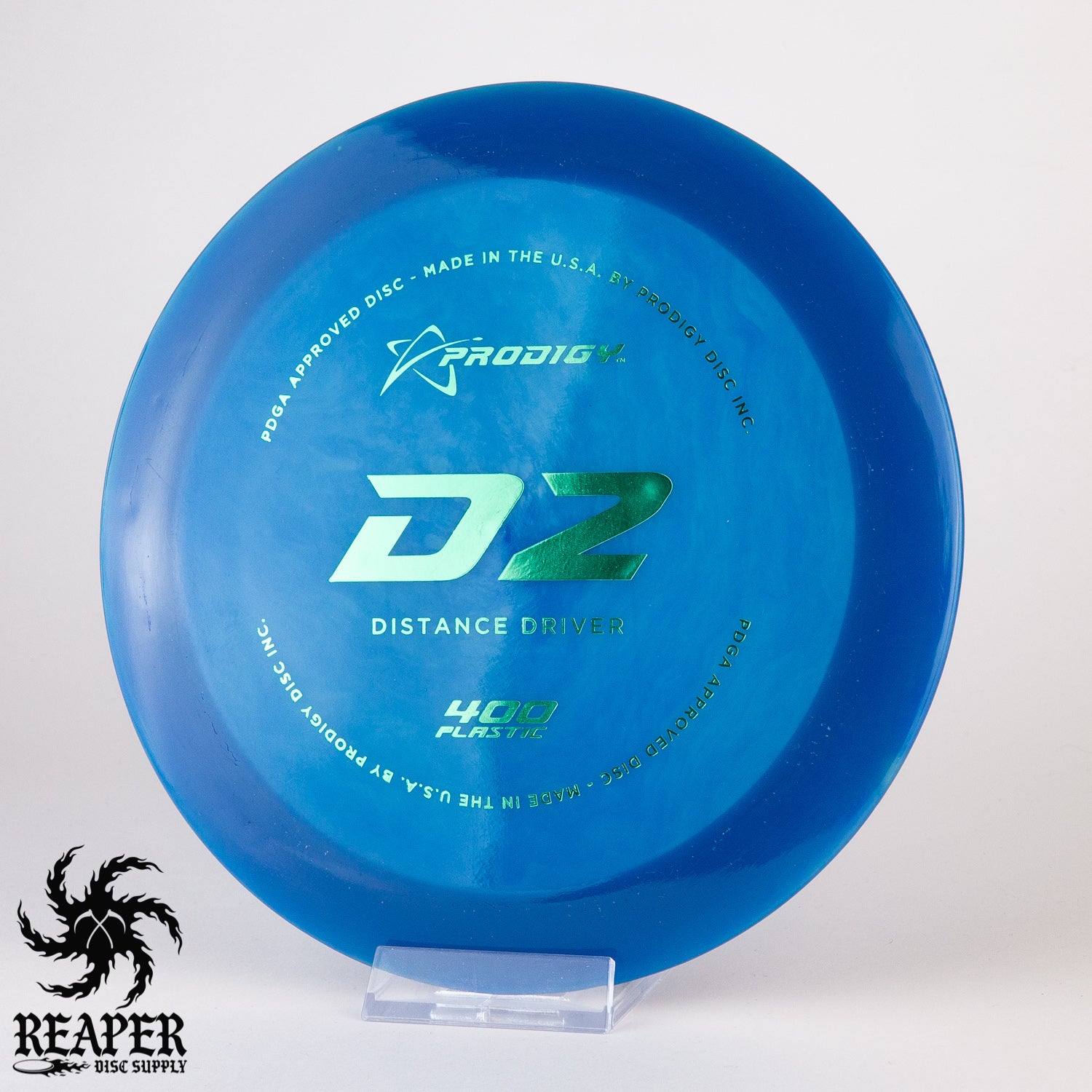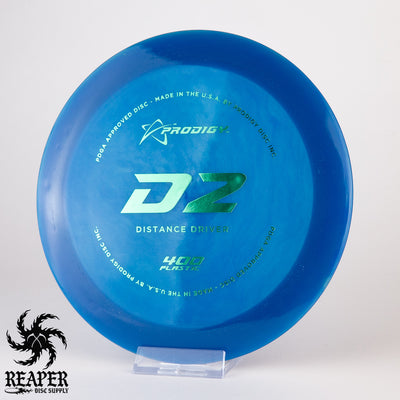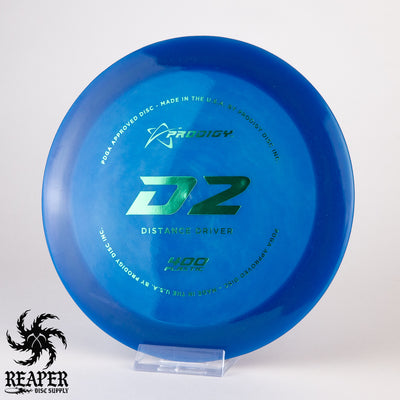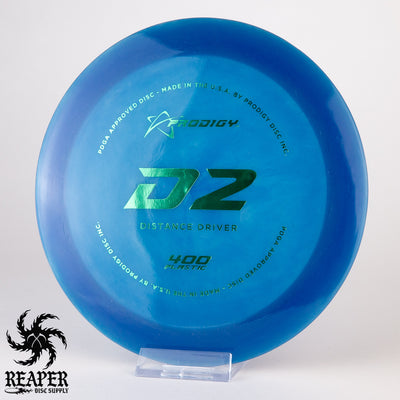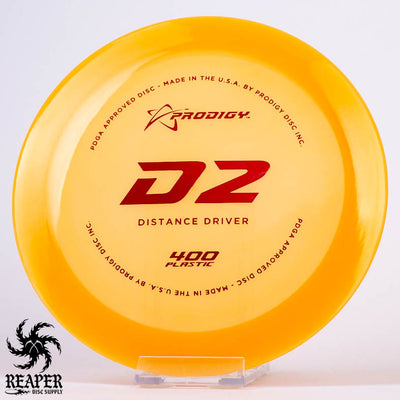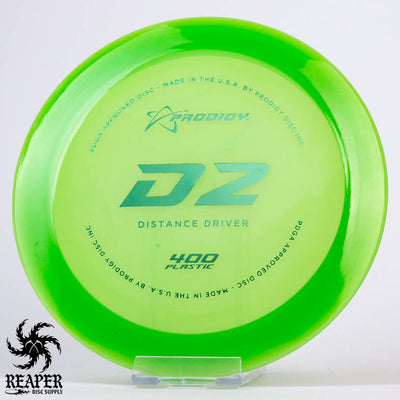 The Prodigy D2 400 is a distance driver designed for big arms and power throwers. As it is slightly less stable than the D1, this disc will still display mega long glide with a gentle finish, making it a favorite for many.

At 2.3cm, the D2's wing is on par with the rest of Prodigy's distance drivers, but don't be fooled by the larger rim size. These discs still feel comfortable and will give you a clean release every time.

The flight characteristics of the D2 are unique. As a high-speed understable flier without a ton of fade at the end, the D2 has been somewhat likened to a much faster Innova Leopard, but it's not a precise comparison.

You'll get a long-distance flight path similar to a fairway driver but without a strong fade or a large amount of stability. This disc loves being thrown on a hyzer and will produce beautifully straight flights for a variety of players' abilities.
Prodigy's 400 plastic is a premium-grade plastic that will beat in slowly, is very durable, and has outstanding grip.
We also have the Prodigy Falcor 400, D1 400, and X3 400.
Prodigy D2 400 Flight Numbers:
Speed: 12
Glide: 6
Turn: -1
Fade: 3
Stability: Overstable
Commonly Used For: Max distance drives