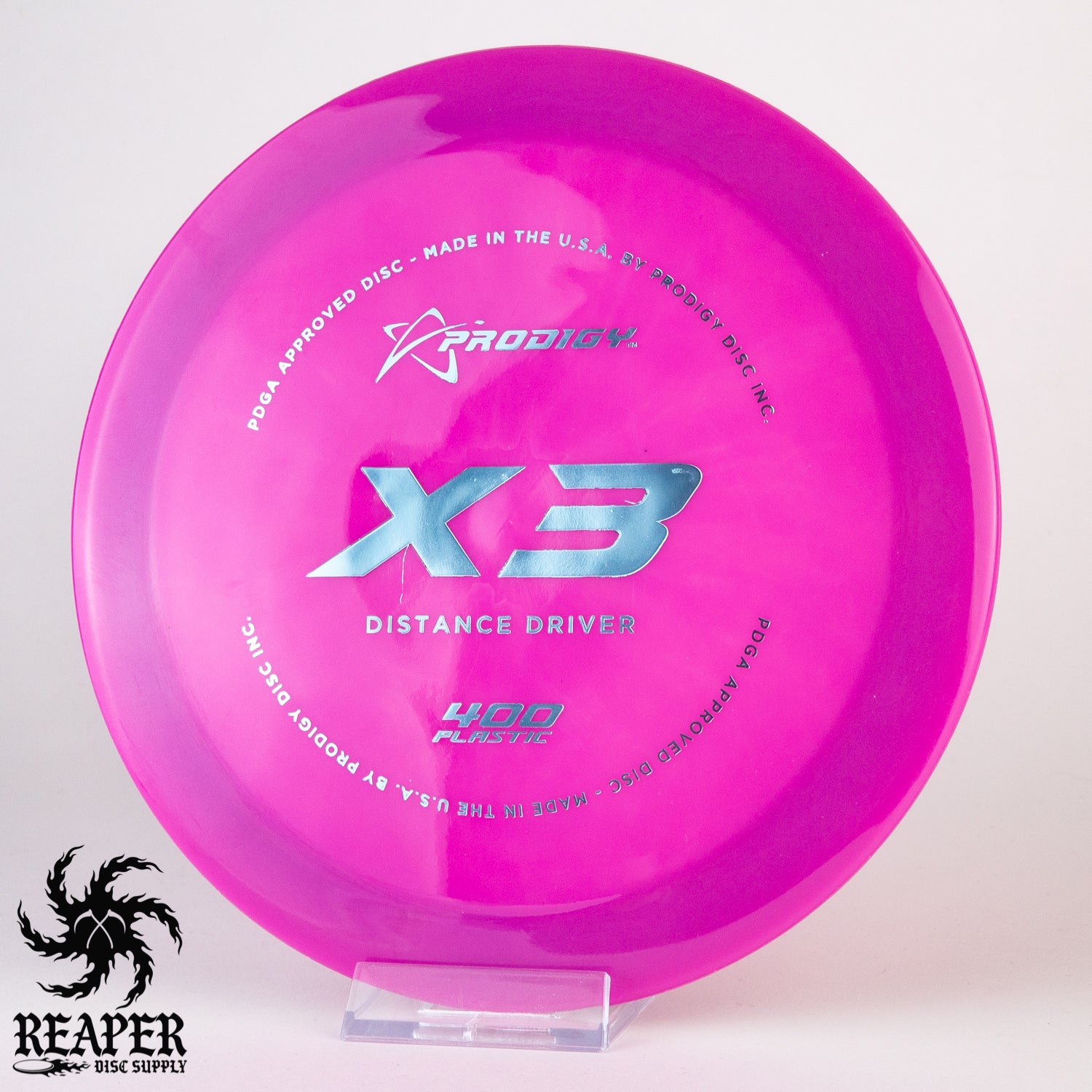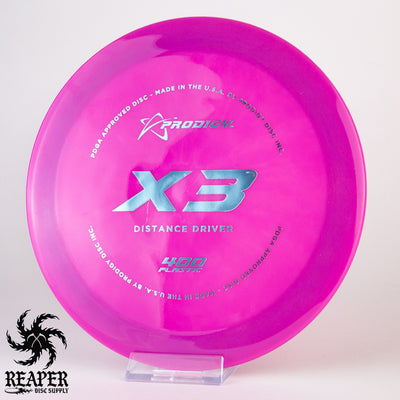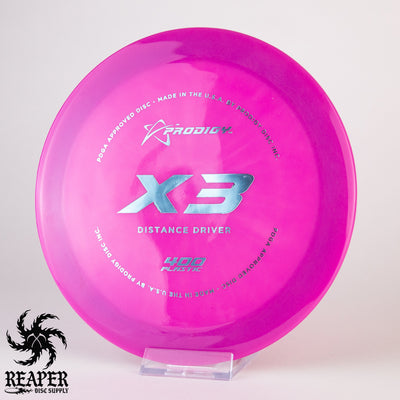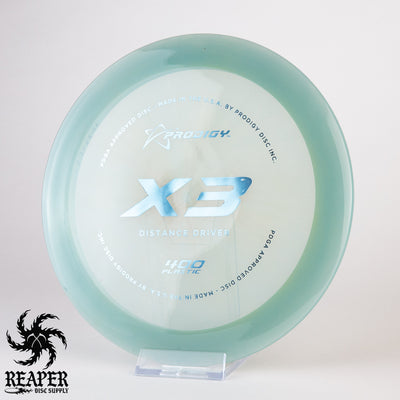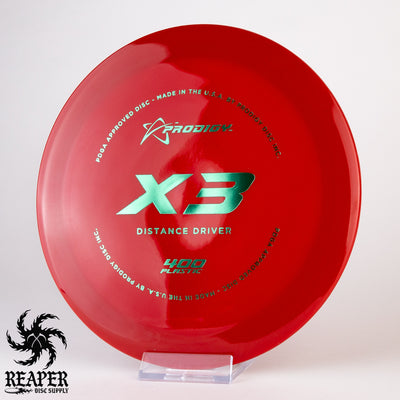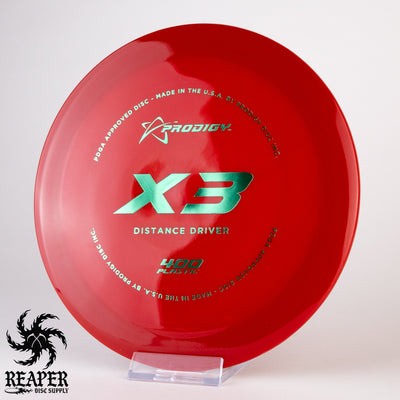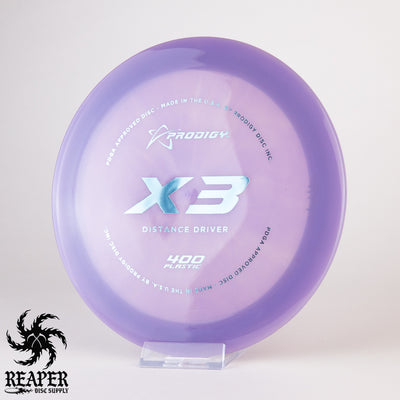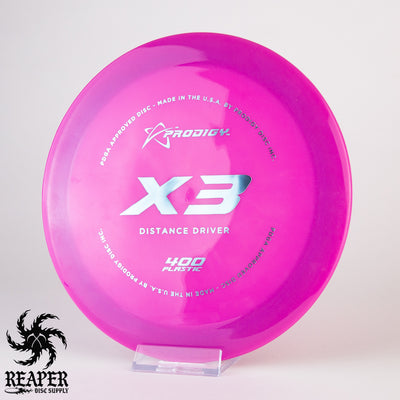 The Prodigy X3 is an overstable distance driver that would suit any disc golf enthusiast looking for long and fast drives.
The X3 is similar to the X1 and X2 in terms of flight consistency but will have more turn and glide. As it is slightly less stable than the X2, you'll find the majority of the flight will have a long, relatively straight glide and a softer finish.

With a speed rating of 12, this disc will do better with more power and solid form behind it. The slightly smaller, thick rim just begs for a hard, flat release- and it will soar for days. Carry a couple of these at various stages of wear and you could find yourself repeatedly reaching for this disc, drive after drive.

Take a look at our collection of Prodigy distance drivers and find what your arsenal may be missing! 
Looking for something with a little more speed? Try the Discraft ESP Nuke or MVP Plasma Octane. Or if you want a slower disc the Prodigy FX-2 in 500 plastic is a great option.
Prodigy X3 400 Flight Numbers:
Speed: 12
Glide: 5
Turn: -1
Fade: 3
Stability: Stable to overstable
Commonly Used For: Max distance drives