Discraft ESP Nuke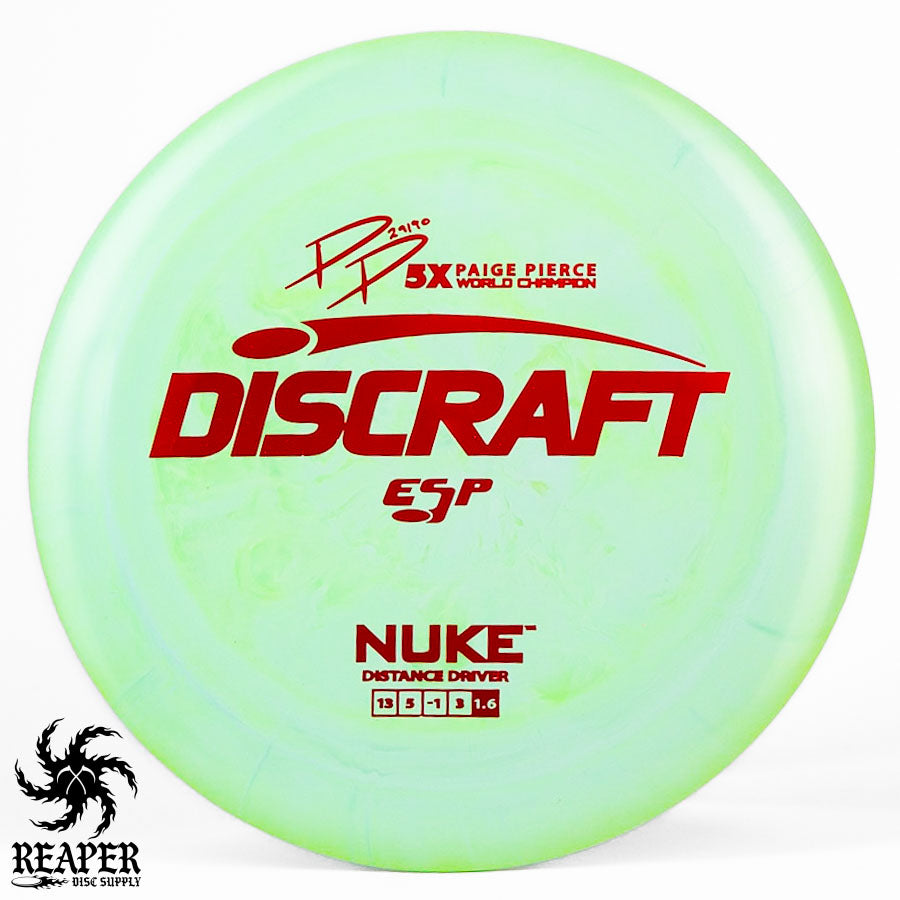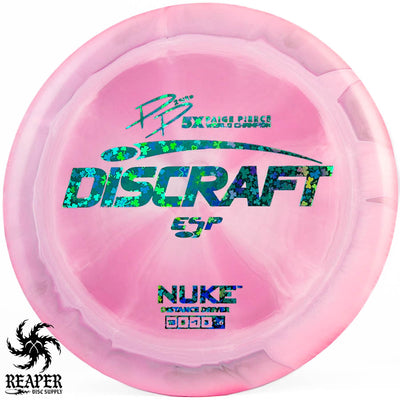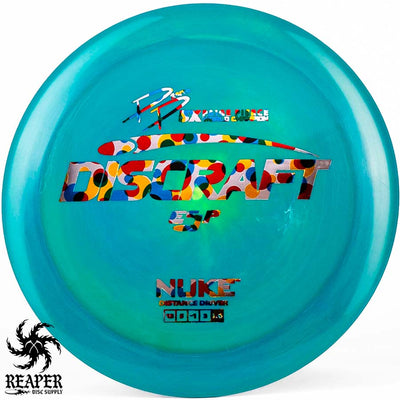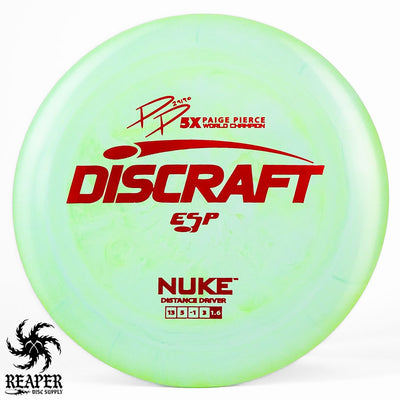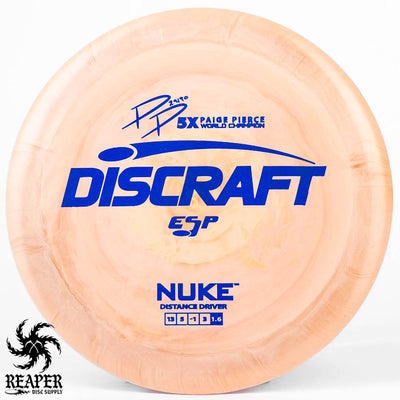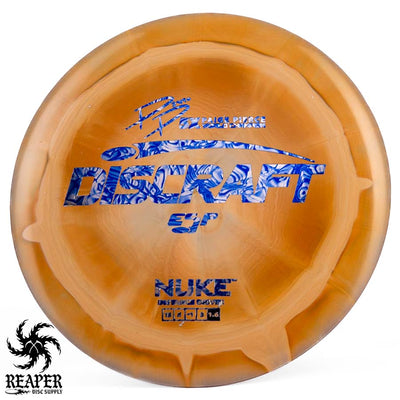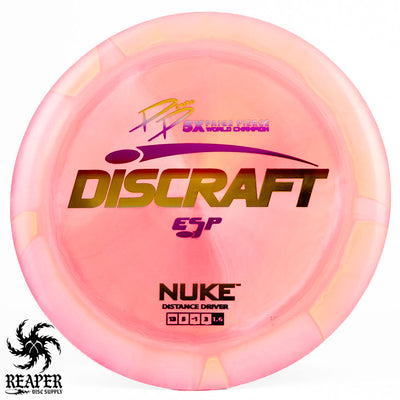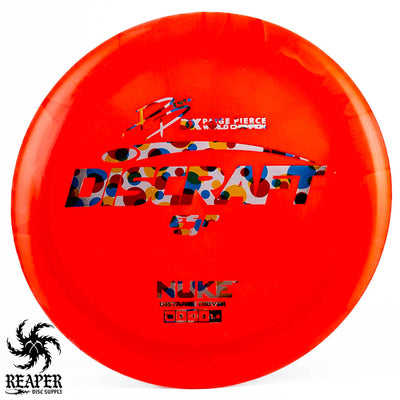 The Discraft ESP Nuke is one of the most popular overstable distance drivers on the market. ESP plastic is one of my favorite plastics; it has really good grip-ability and can still take a ton of damage. Very similar to Innova's Star line plastic but with swirlier colors.
Discraft ESP Nuke Review
It would be hard to find a Discraft-sponsored player who doesn't have a Nuke in their bag (Paul Ulibarri is always going with this disc). The ESP Nuke is almost identical to the Innova Star Destroyer - both in terms of feel and flight path.
As the Nuke beats in it becomes more understable, and as it does intermediate and advanced discers will be able to hyzer flip this disc for maximum distance. This driver does require significant arm speed so I don't recommend it for beginners.
A workhouse in any weather conditions, the ESP Nuke will quickly become your go-to max distance driver when facing a headwind or crosswind.
When thrown straight this disc will have a lot of fade at the end of its flight and will skip considerably when landing on smooth surfaces. Put some Anhyzer on your shot and the Nuke becomes deadly; a full S-curve flight path that will feel like it's never going to come out of the air. 
The Nuke doesn't have an insanely wide rim so I find it very natural for forehand drives. It has the perfect amount of overstability to get a full forehand flex shot when thrown with enough power, and you won't have to worry about it overturning it. I don't like to throw overly stable plastics with forehand shots, and this ESP plastic has the perfect amount of flex for power drives.
See what all the hype is about and buy an ESP Nuke today! We also have the Big Z Nuke and Ezra Aderhold Metallic Z Nuke.
You may also like..
Discraft ESP Nuke Flight Numbers
Speed: 13
Glide: 5
Turn: -1
Fade: 3

Stability: Overstable
Commonly used for: Maximum distance
Dimensions
Diameter: 21.2 cm
Height: 1.6 cm
Rim Depth: 1.2 cm
Rim Thickness: 2.5 cm
Flexibility: 9.87 kg
Max Weight: 176 gr