Mint Discs Apex Goat (Des Reading Signature)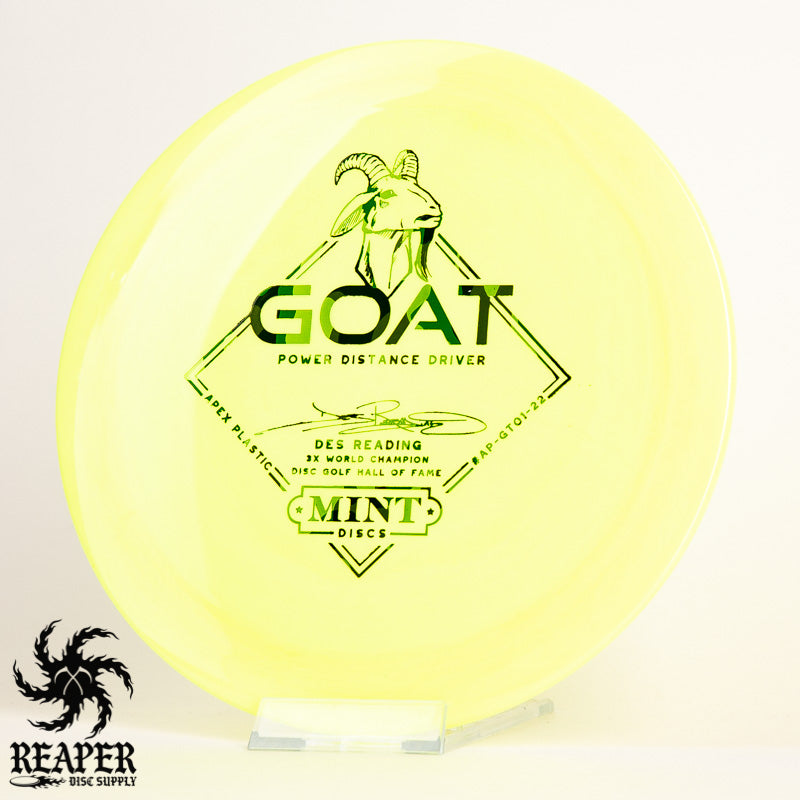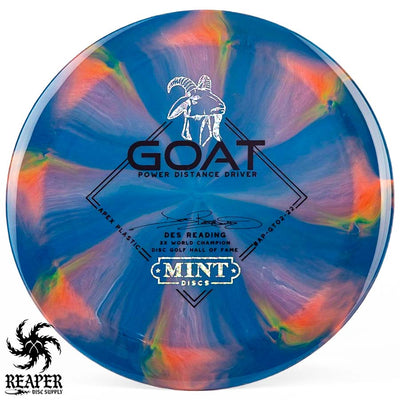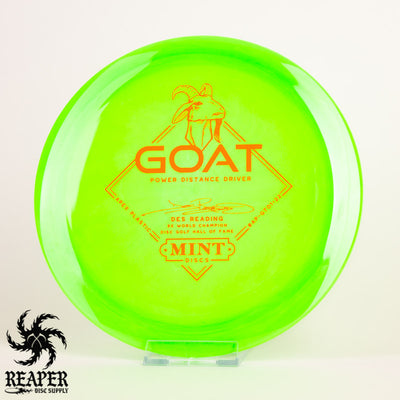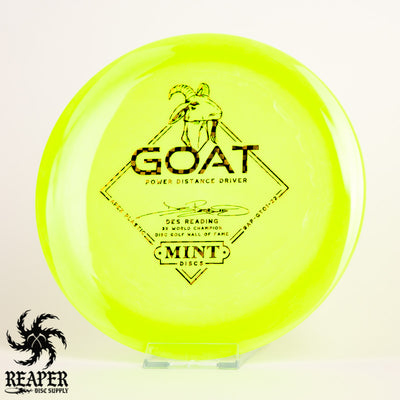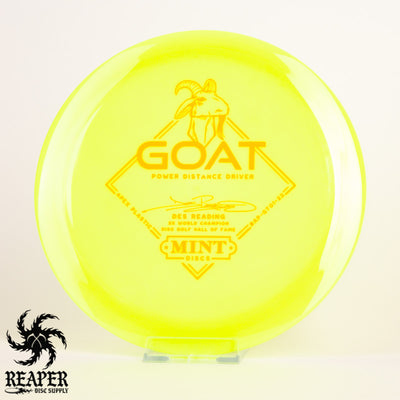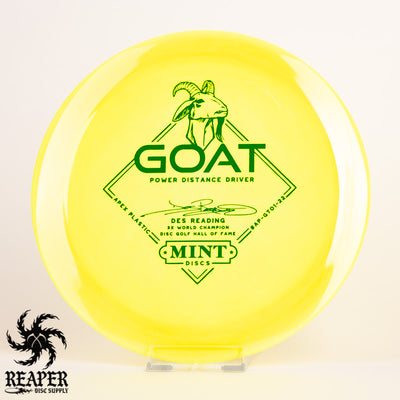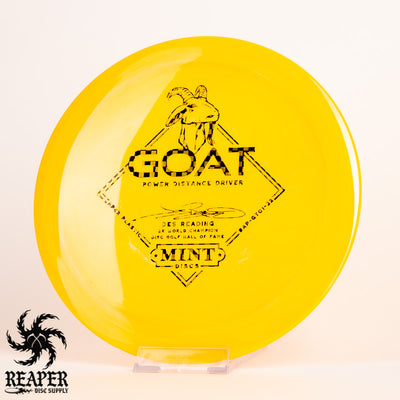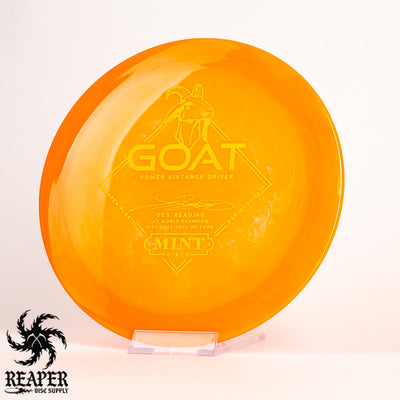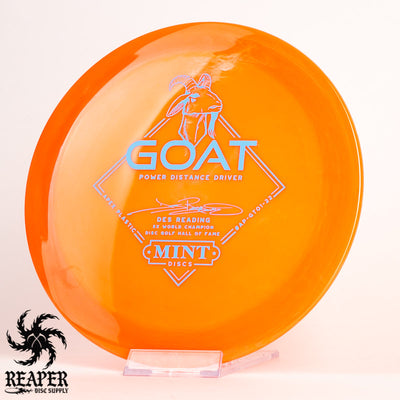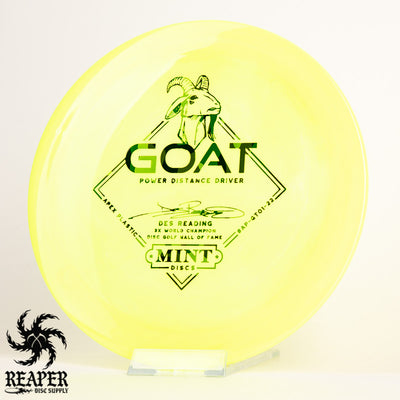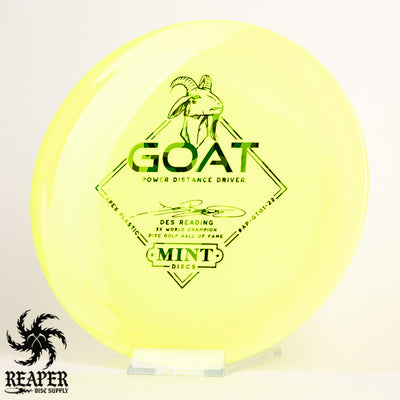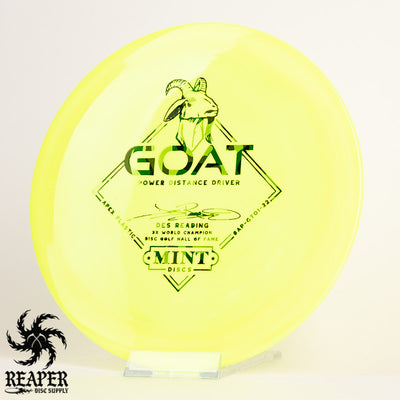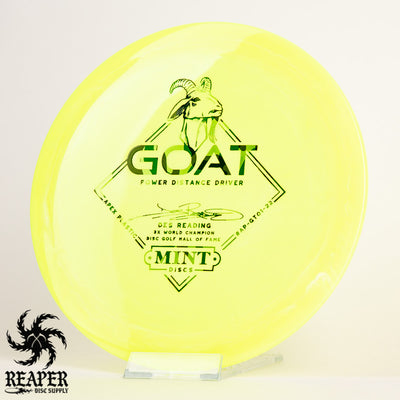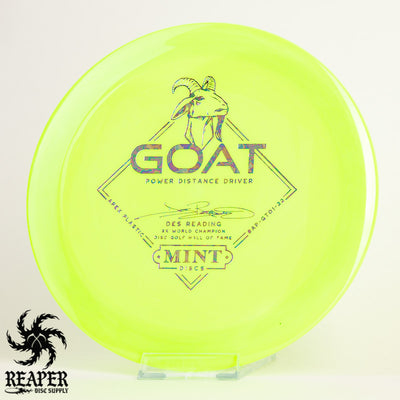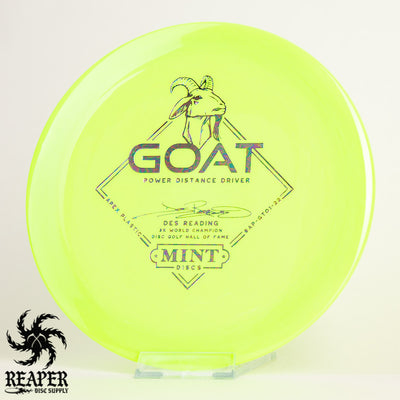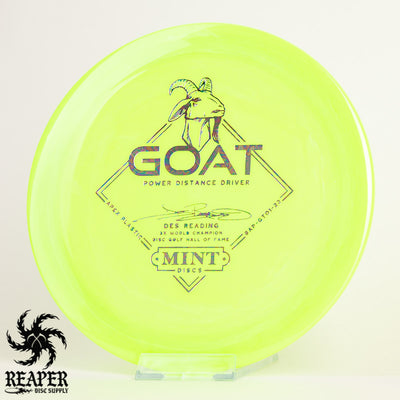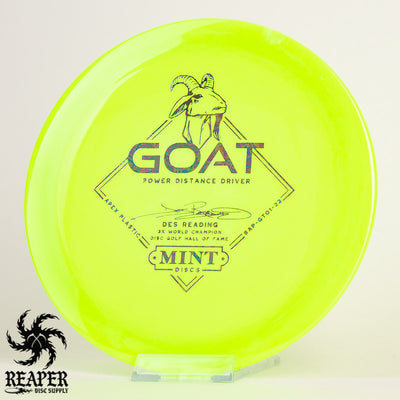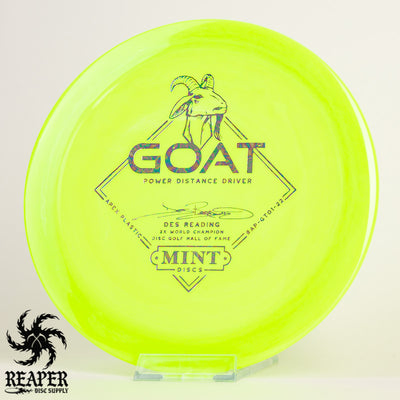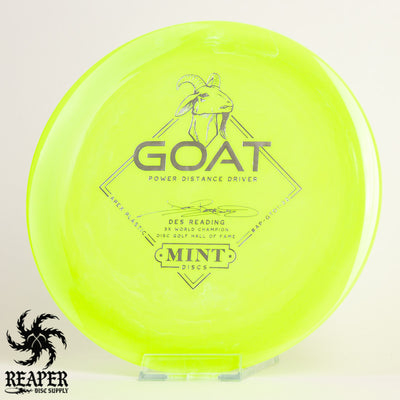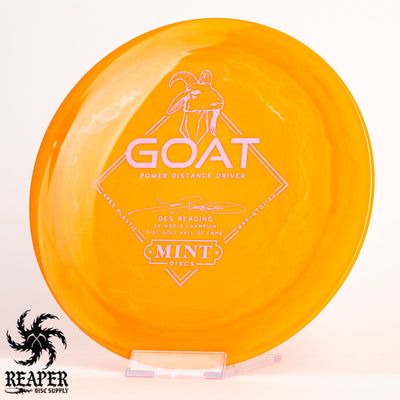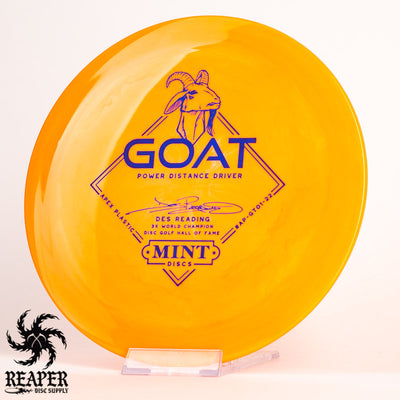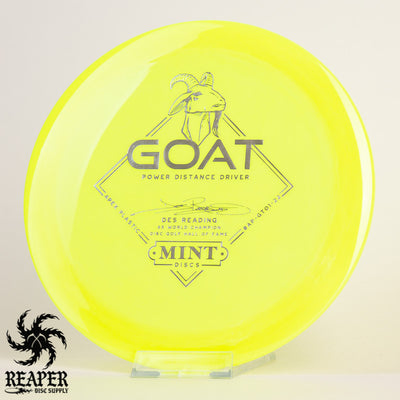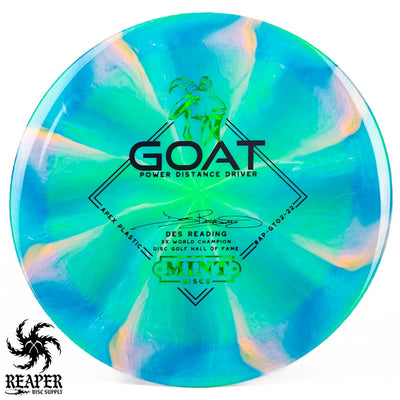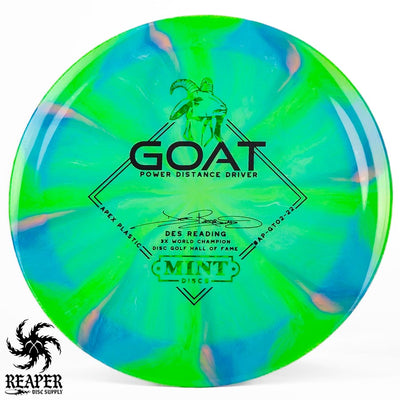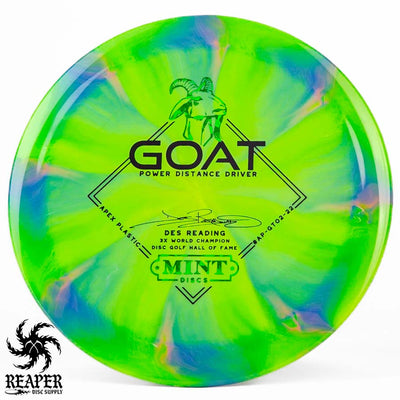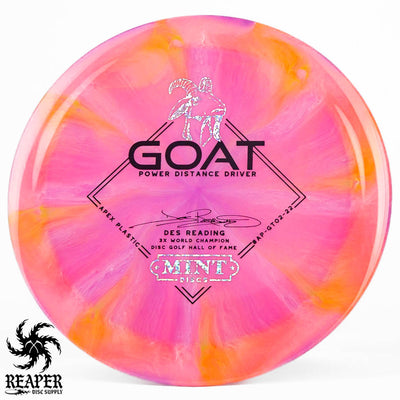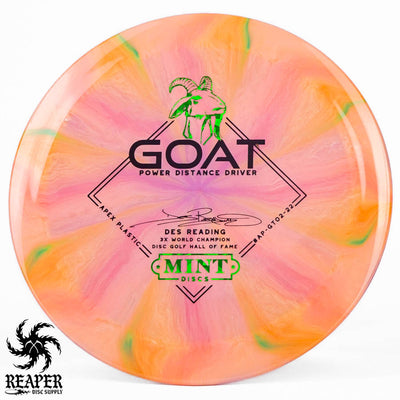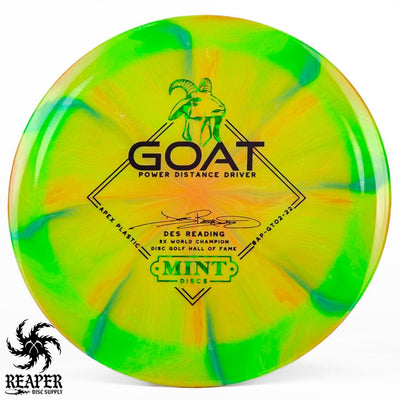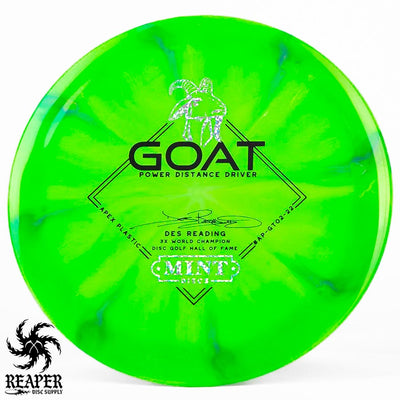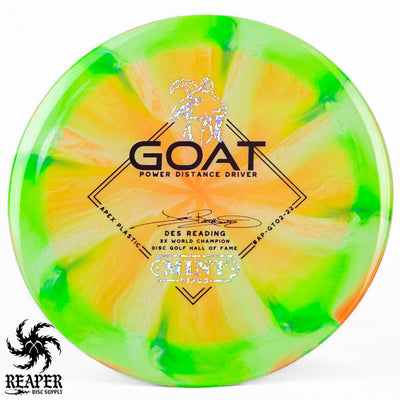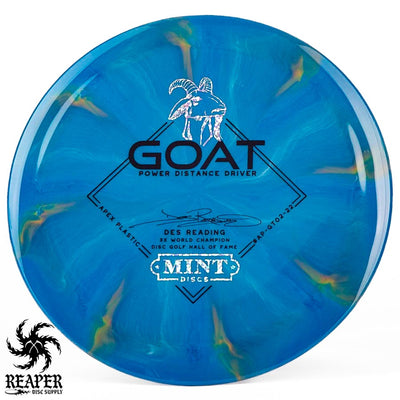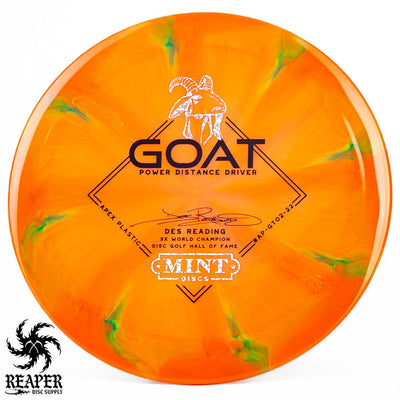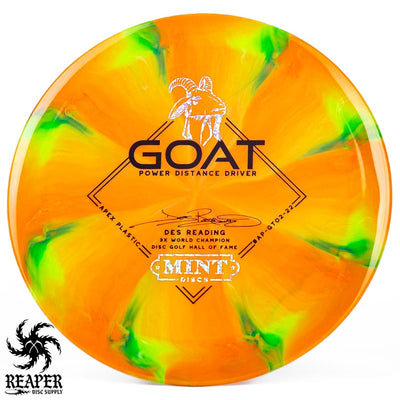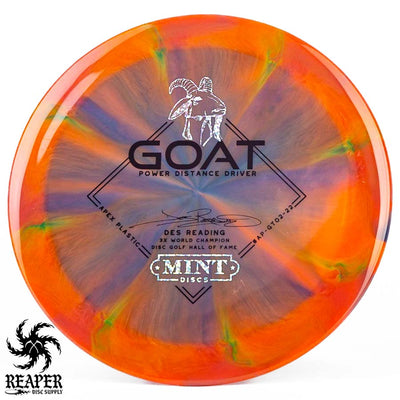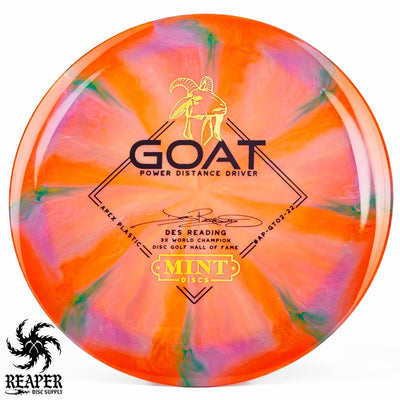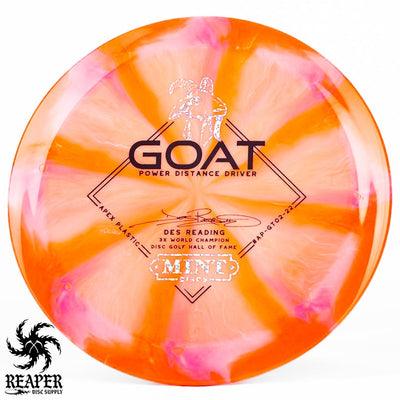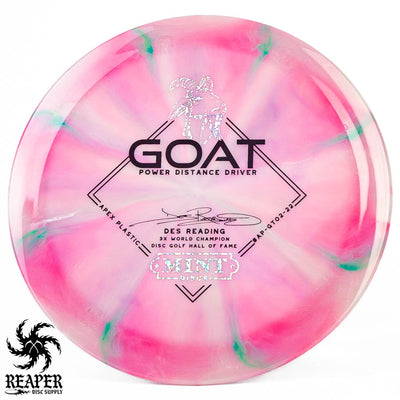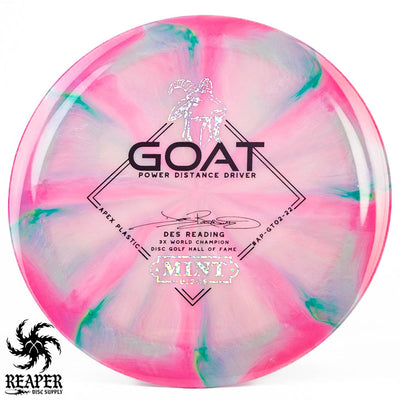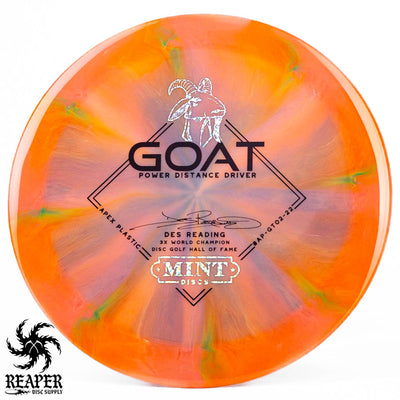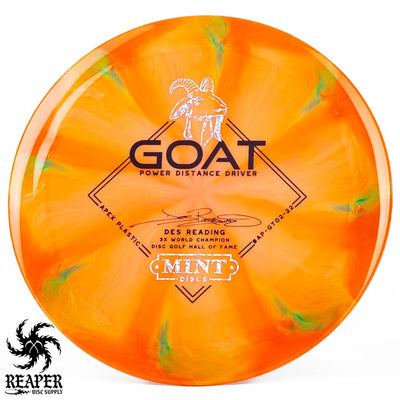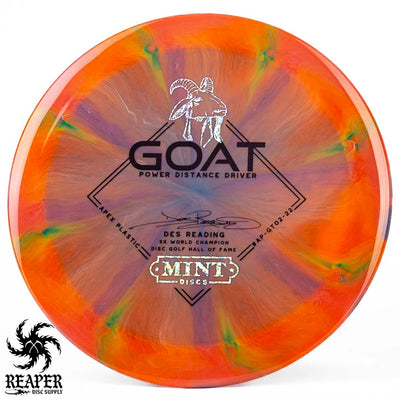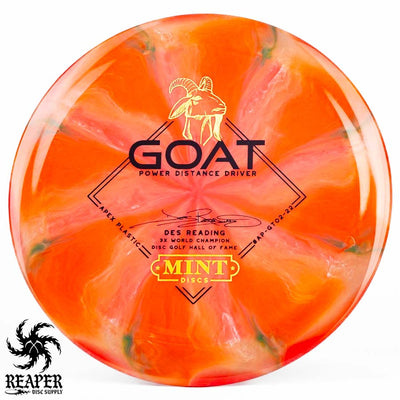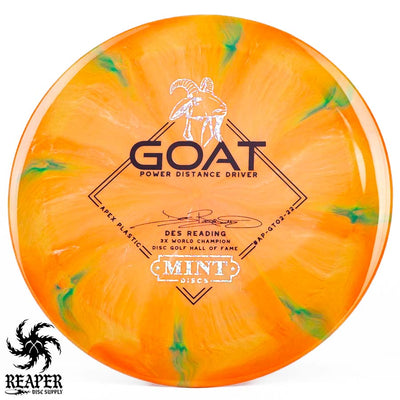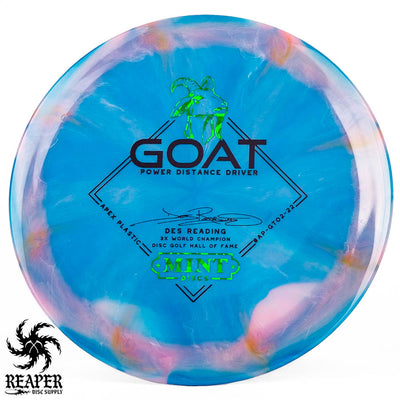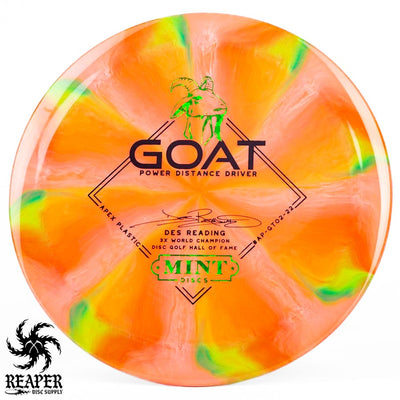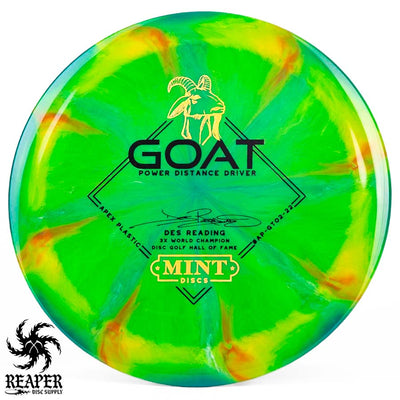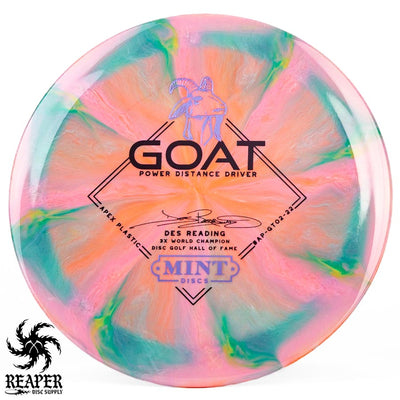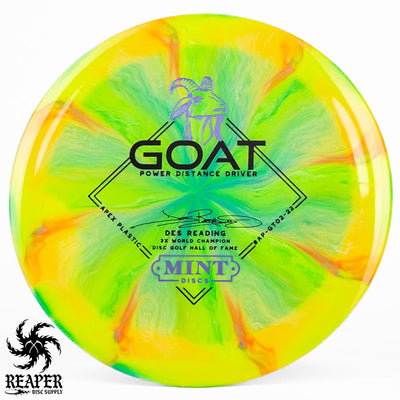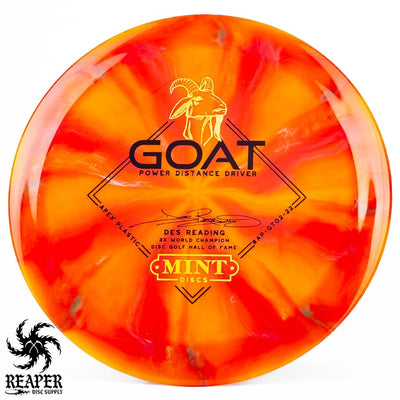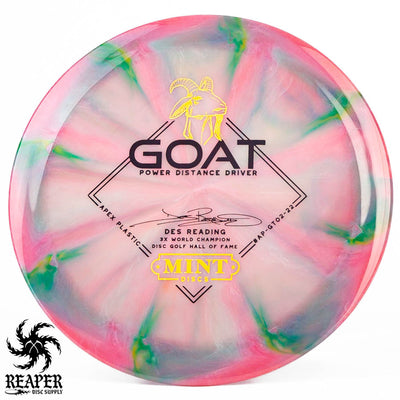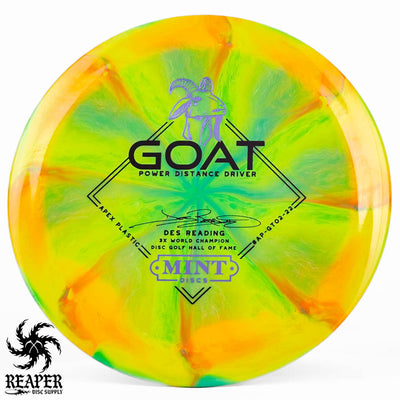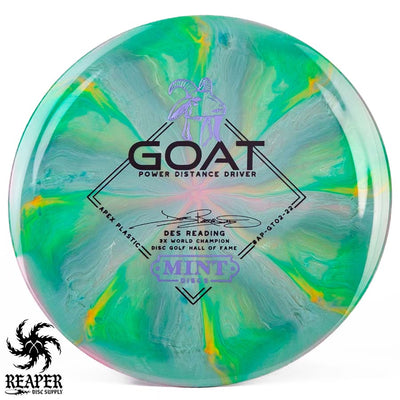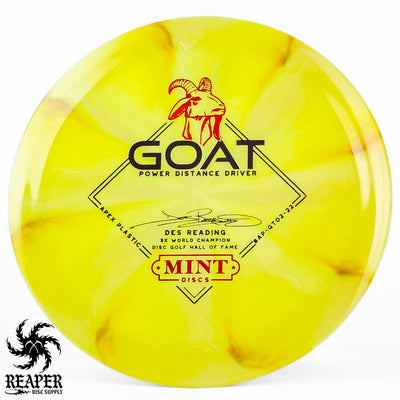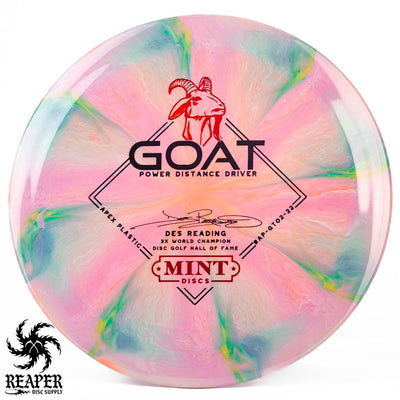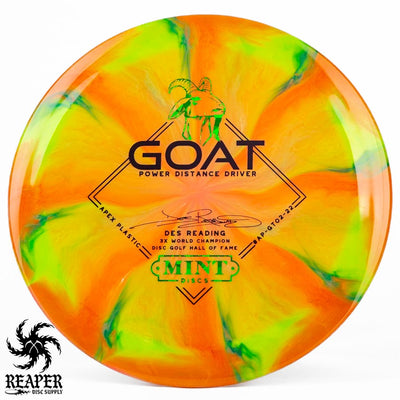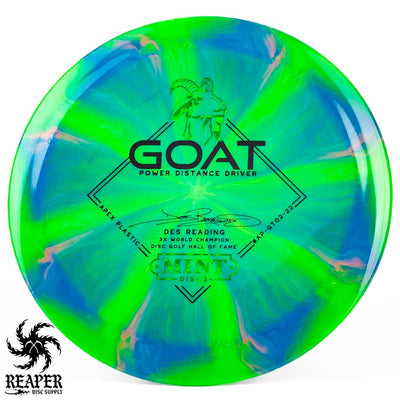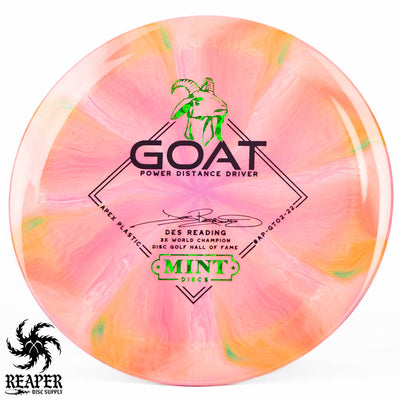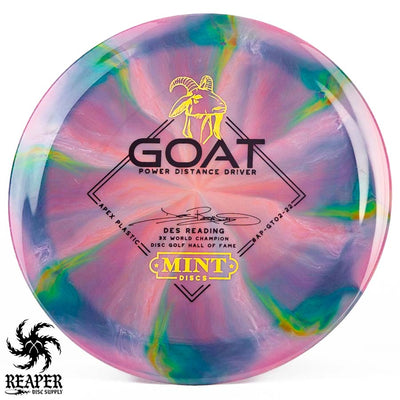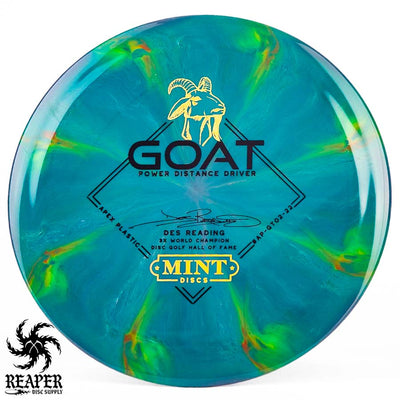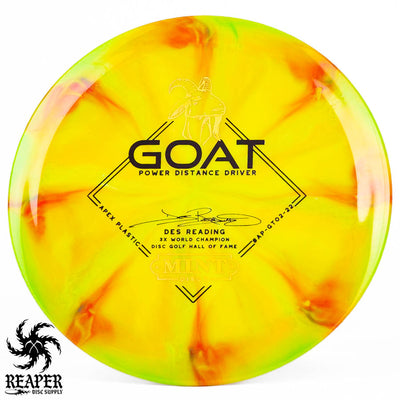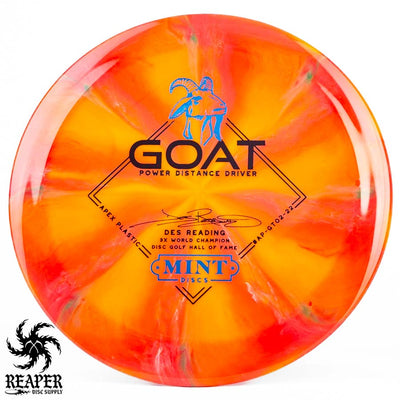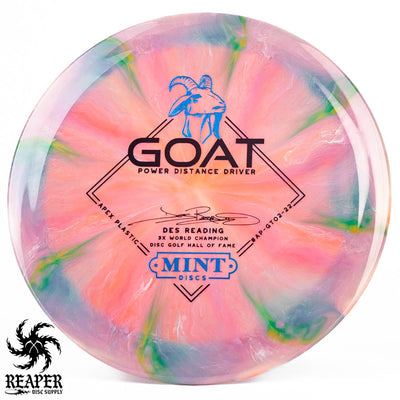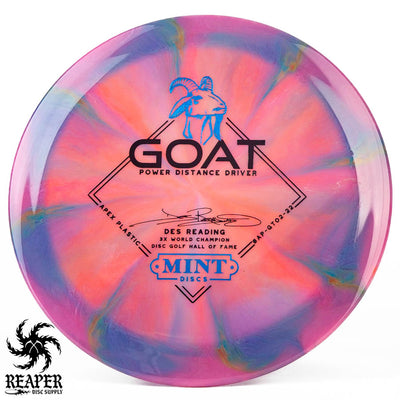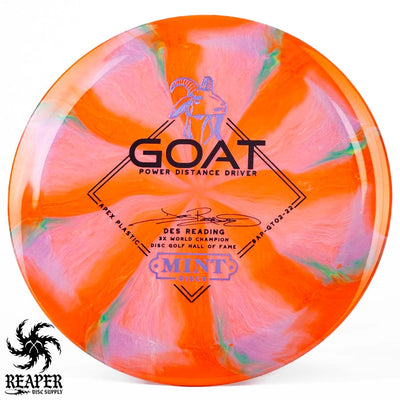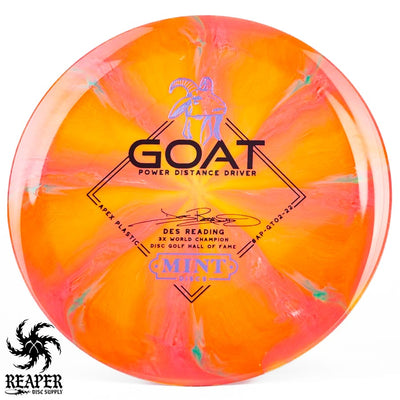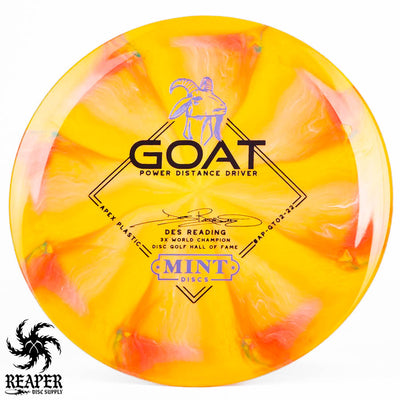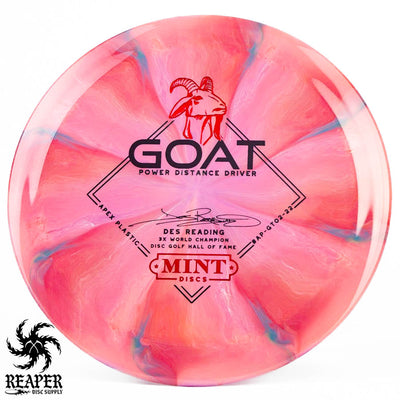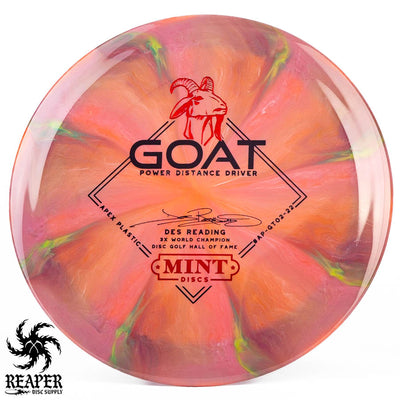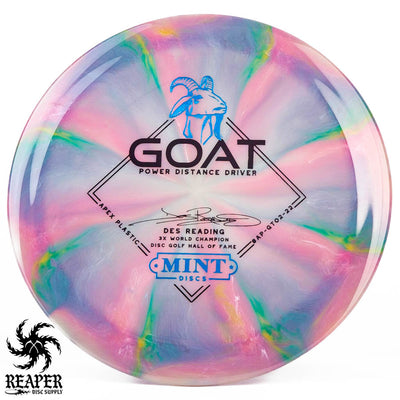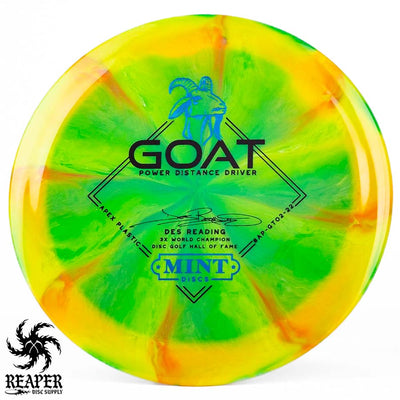 The Mint Discs Goat is an overstable distance driver that is the signature disc of the 3x FPO champion Des Reading. 
Mint Discs Apex Goat Review
Mint Discs Apex plastic is their premium grade plastic that is stable, durable, and has a slightly waxier feel than Innova's Star plastic while still offering a comfortable amount of grip in the hand.
If we are being completely honest, the Mint Goat is basically an Innova Destroyer; they feel very similar in the hand and have almost identical flight paths. This driver would be challenging for beginners to throw, but intermediate and more advanced players will be able to crush this disc 400+ feet. 
When released with some anhyzer, the Goat will get a full S-curve line before fading predictably at the end of its flight. Forehand dominate players can also use the Goat for long drives and it fits in the hand nicely, allowing for a smooth flick release. You won't need to worry about overturning your forehand drivers with the Goat since the overstability can handle a ton of torque/arm speed.
If you frequently play in windy weather, the Goat will quickly become the most used distance driver in your bag. This disc will cut through the wind and provide a predictable flight, even in undesirable weather conditions.
The Apex Goat is the missing link in the Mint Discs lineup, and we expect it to quickly become their most popular mold. With incredible plastic and stamp color options, what's not to love about this overstable distance driver?
Check out the rest of our Mint Discs for sale.
Similar drivers:
Mint Discs Goat Flight Numbers:
Speed: 12
Glide: 5
Turn: -1
Fade: 3
Commonly Used For: Max distance drives, windy weather
Stability: Overstable
Mint Goat Dimensions:
Height: 1.7 cm
Diameter: 21.2 cm
Rim Depth: 1.2 cm
Rim Thickness: 2.3 cm
Max Weight: 176 grams
Flexibility: 10.11 kg