Innova Halo Wraith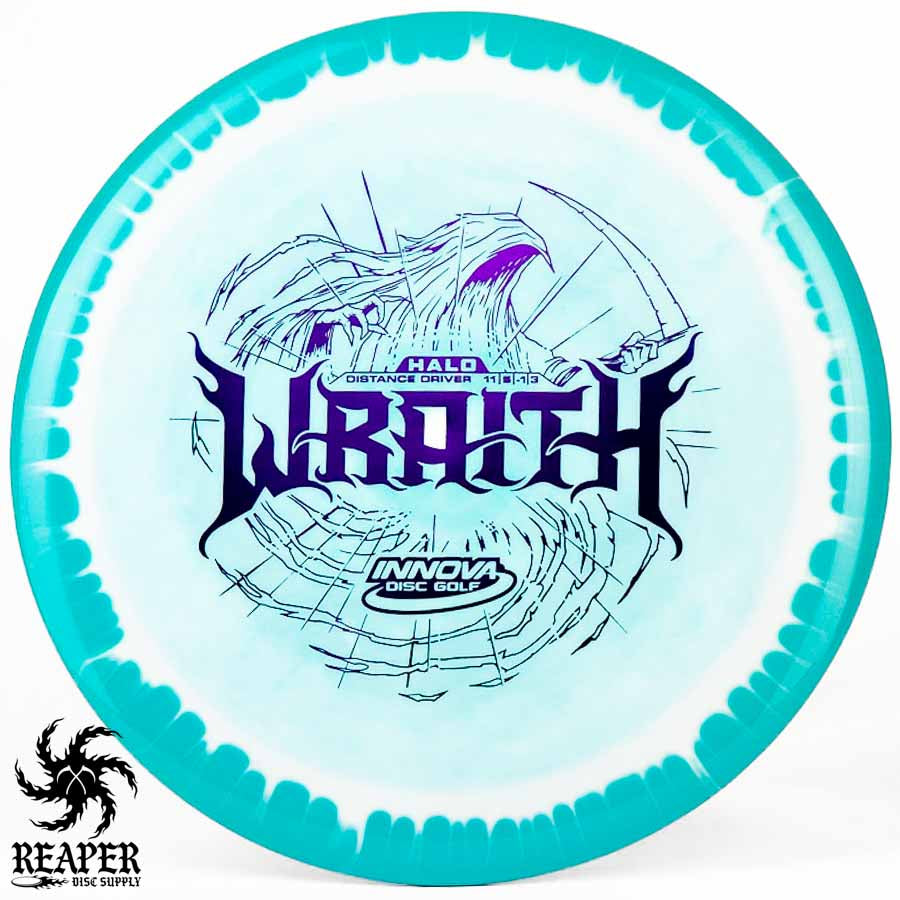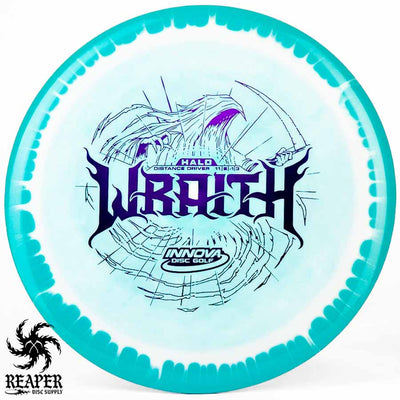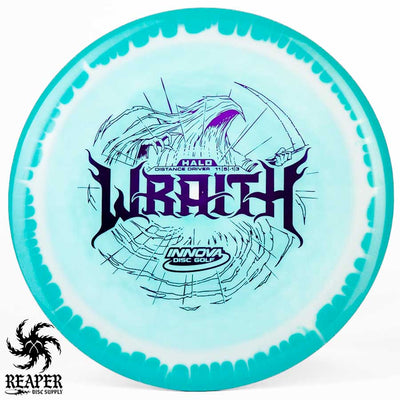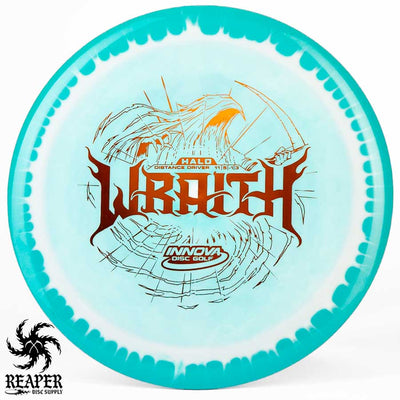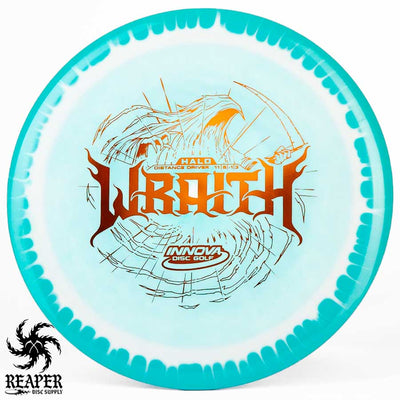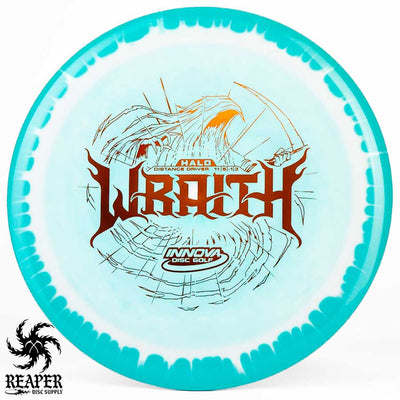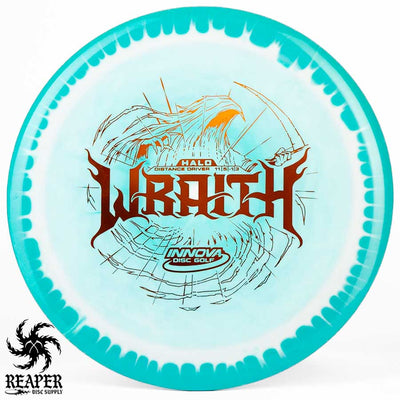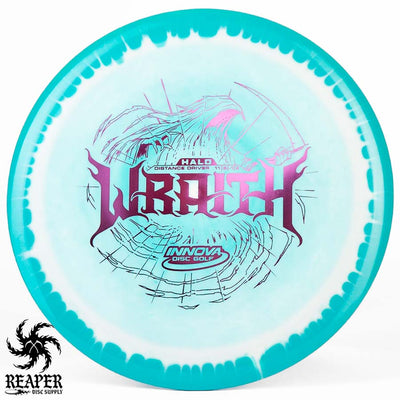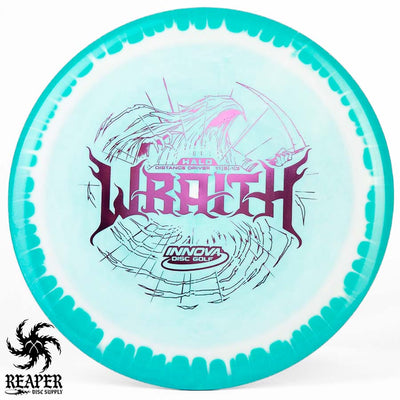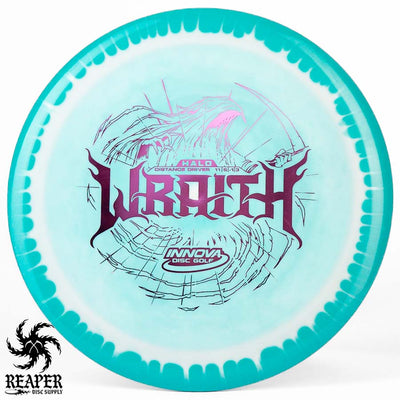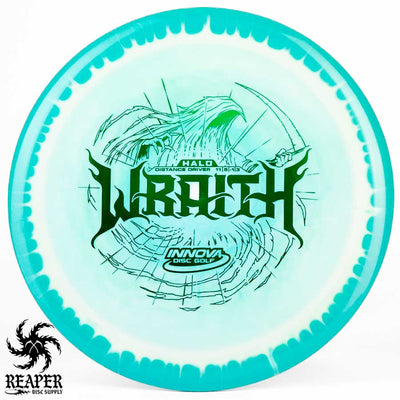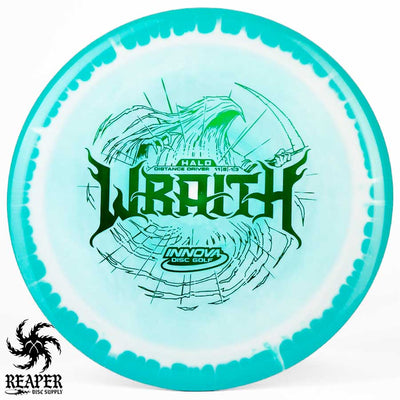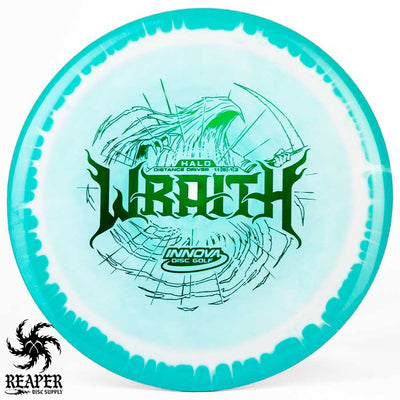 Innova's Halo Wraith disc is arguably the most popular distance driver available in Halo Star plastic. The extra beefiness and awesome Wraith stock stamp makes this disc a must-have for your bag!
These gorgeous Halo Star discs have some of the coolest 'halo' effects and color combinations yet. Choose from a variety of stock stamps with multiple foil color options. Just make sure to keep a close eye on these discs, because you may not get it back if you lose it! 
You check out the rest of our lineup and shop for Halo discs here.
Innova Halo Wraith Disc Review
The Innova Halo Wraith is an excellent choice for powerful forehand and backhand distance shots. These overstable distance drivers will cut through wind and hold their line exceptionally well. The Halo plastic adds an extra layer of overstability, which makes it a powerhouse, even in the windiest conditions.
The Halo Wraith is also perfect for forehand power drives, you can crank it as hard as you want without worrying about it turning over on you. Tons of professional players carry Halo Wraiths in their bag, and Garrett Gurthie relies on his Wraith when he needs to get max distance out of his shot.

Check out all of the available plastics in our Innova Wraith collection here.
You may not be able to throw as far as Garrett but you can look just as cool trying with one of these awesome looking distance drivers!
Can't decide between a Wraith or Destroyer? Check out our Wraith vs Destroyer comparison.
Innova Halo Wraith Flight Numbers:
Speed: 11
Glide: 5
Turn: -1
Fade: 3
Commonly Used For: Distance drives & power shots (forehand and backhand)
Stability: Overstable