Thought Space Athletics Ethereal Synapse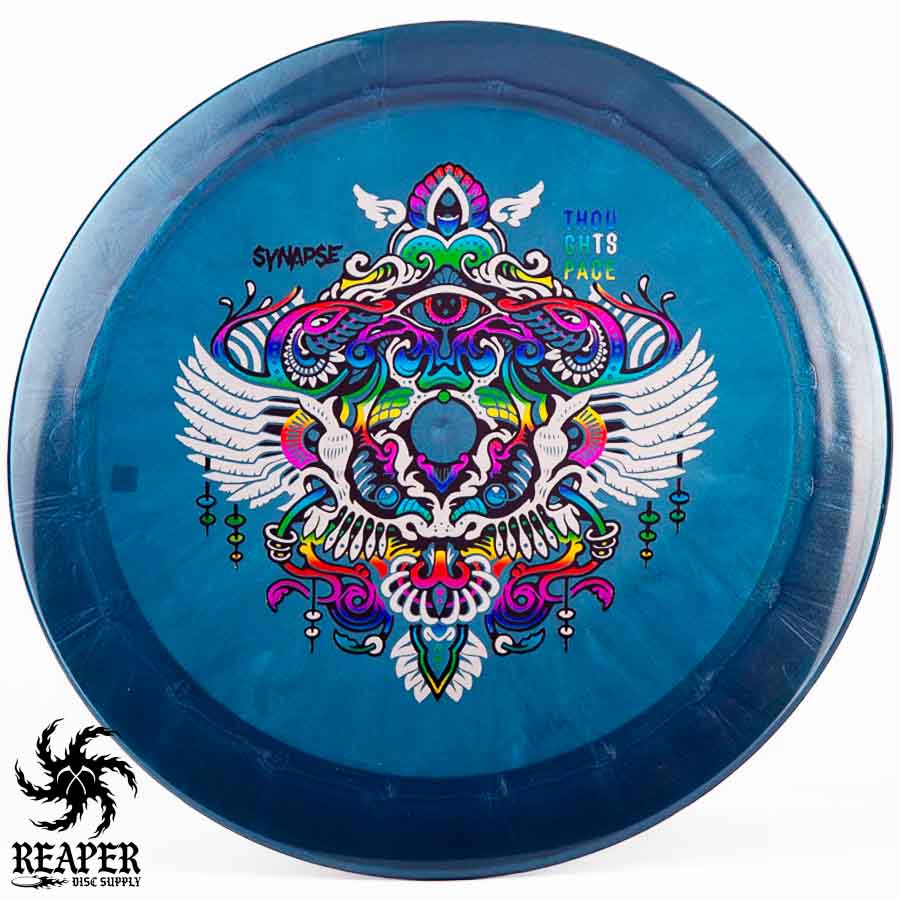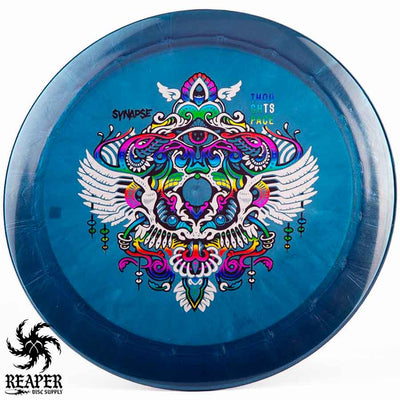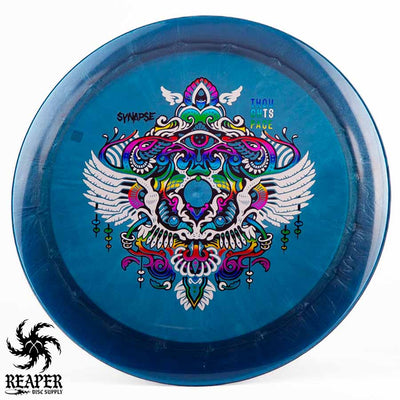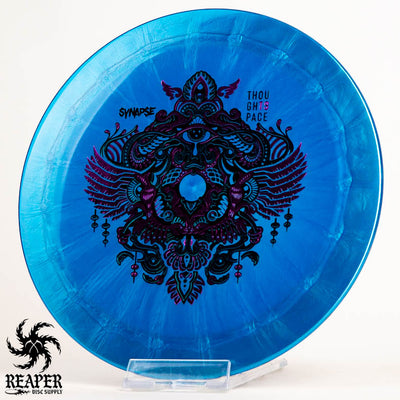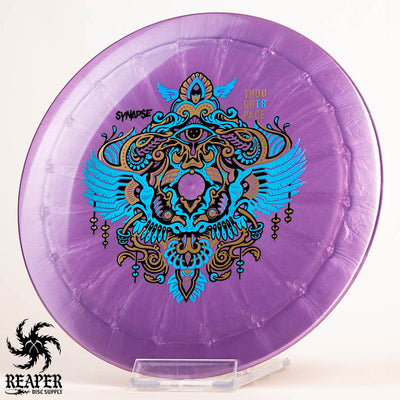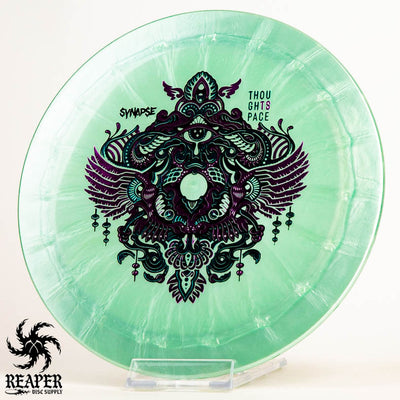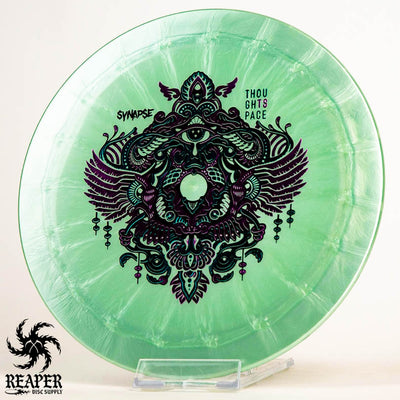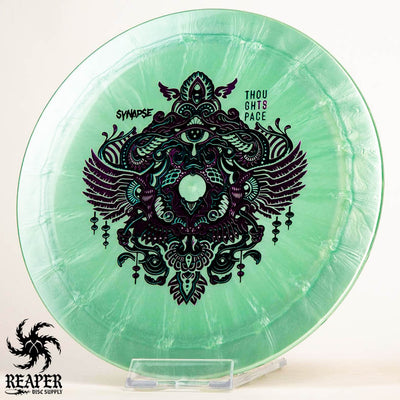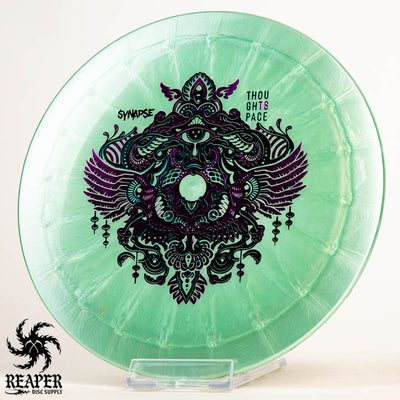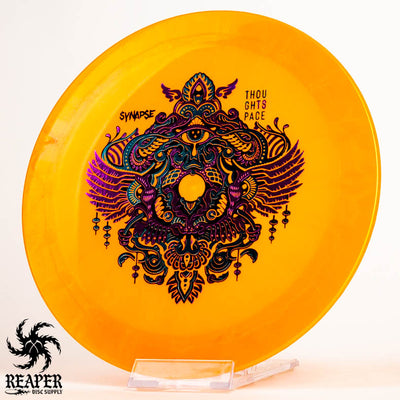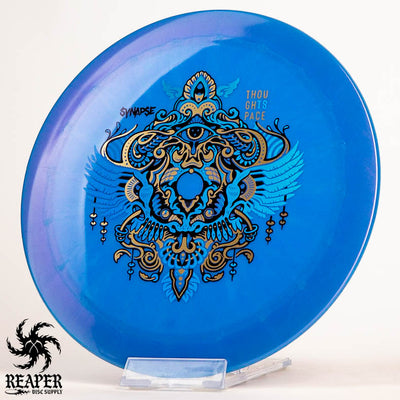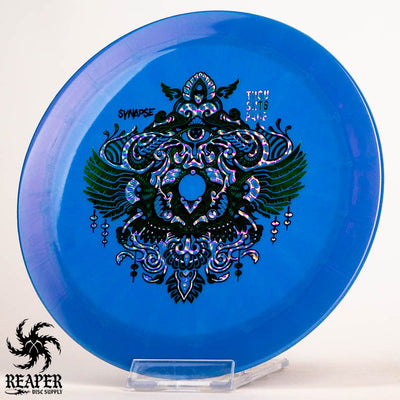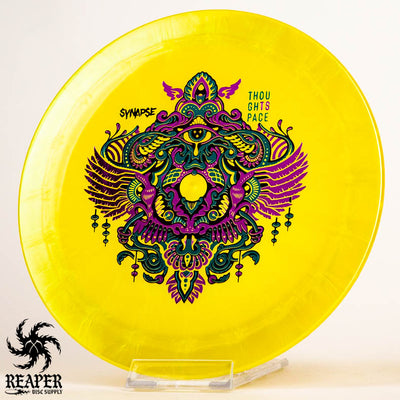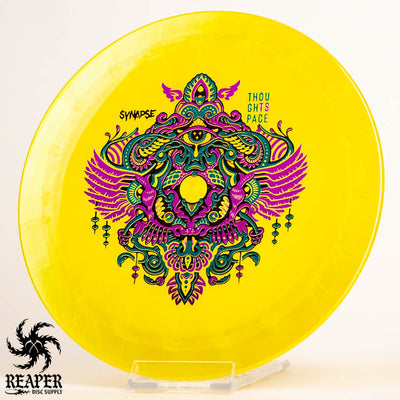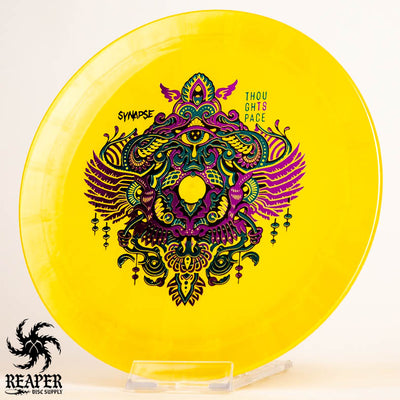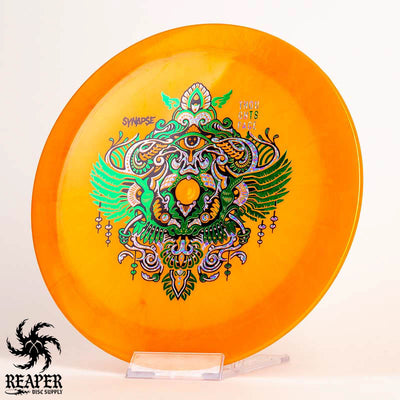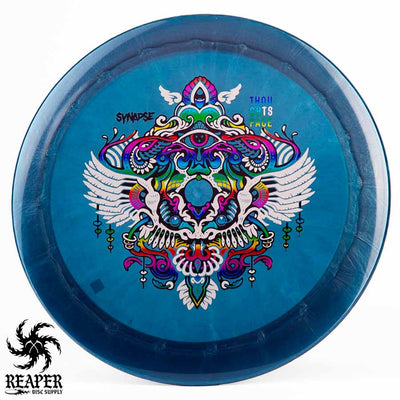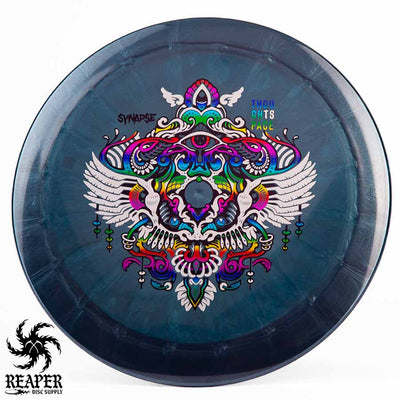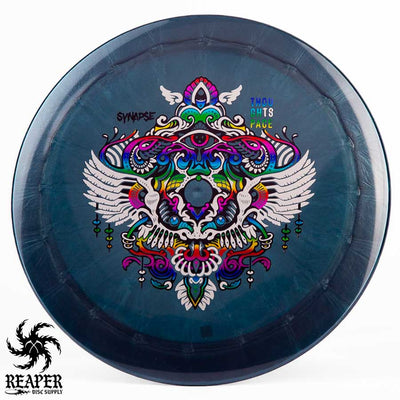 The Thought Space Athletics Ethereal Synapse is an overstable high-speed distance driver with a dope stamp! Ethereal plastic is a premium hard plastic that can withstand tons of damage without losing stability. It also has exceptional grip and is available in a variety of gorgeous shimmery color options.
The Ethereal Synapse is a workhorse distance driver that intermediate and advanced players will be able to crush down the fairway for max distance. This disc has a small amount of high-speed turn and enough fade to fight strong headwinds. With enough power, you can get the Synapse to hyzer flip for a full S-shape line.
One thing is for sure: your card mates will be jealous every time you pull this beautiful disc out of your bag! :-P
We also have the Thought Space Aura Synapse, and if you like this plastic check out the Ethereal Votum, Ethereal Animus, and Nebula Ethereal Votum.
Thought Space Ethereal Synapse Flight Numbers
Speed: 12
Glide: 5
Turn: -1.5
Fade: 3
Commonly used for: Max distance drives
Stability: Overstable
Specs
Rim Thickness: 2.3 cm
Rim Depth: 1.2 cm
Diameter: 21.2 cm
Height: 1.6 cm
Flexibility: 10 kg
Max Weight: 176 gr