Thought Space Athletics Ethereal Animus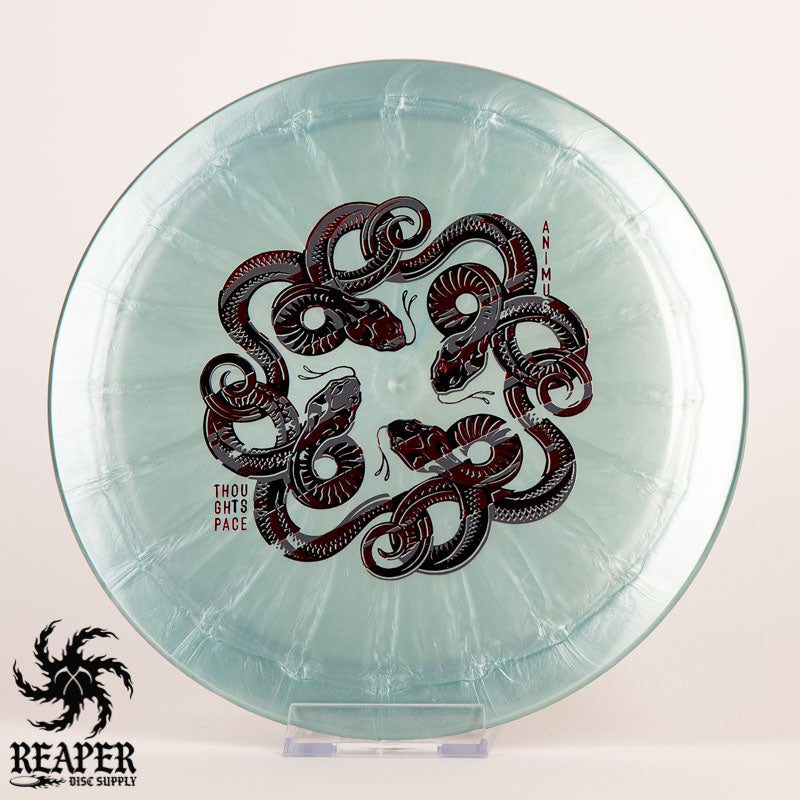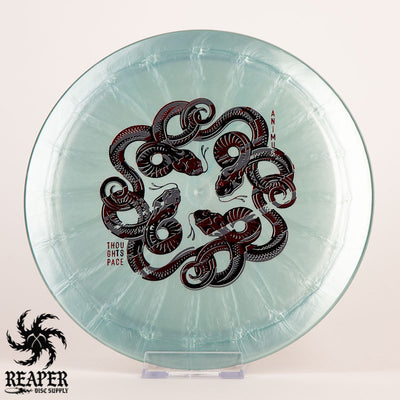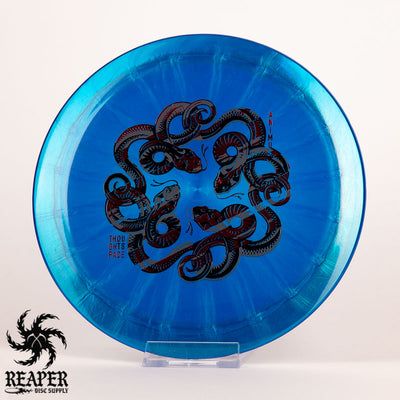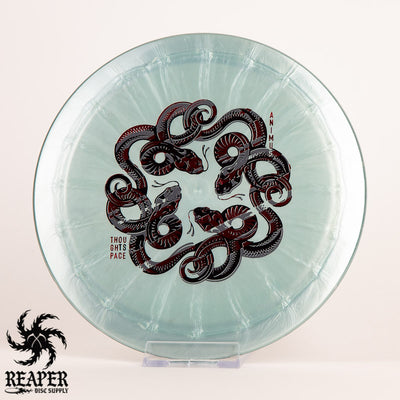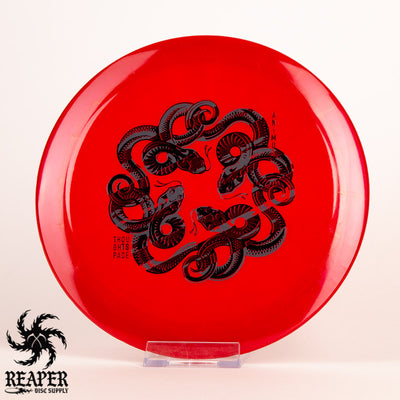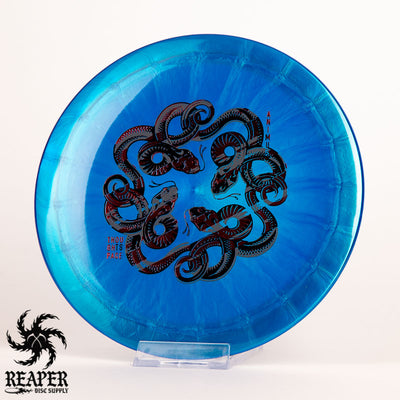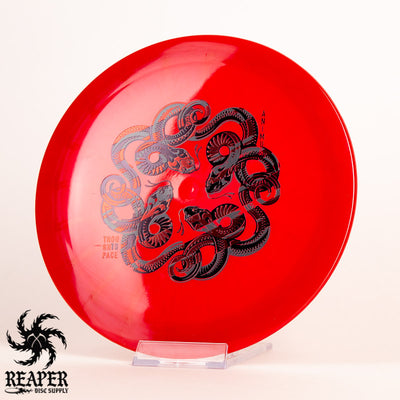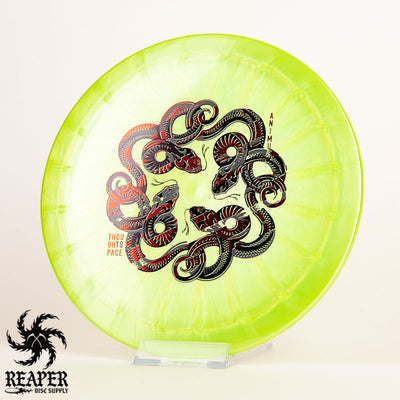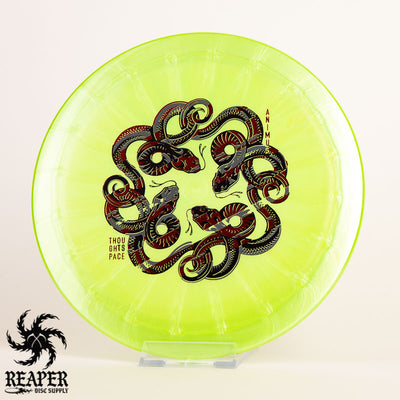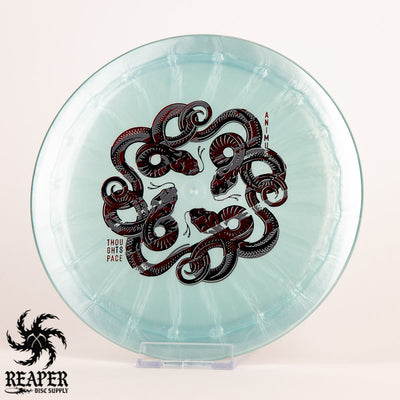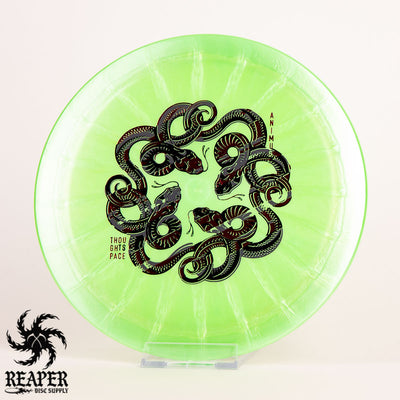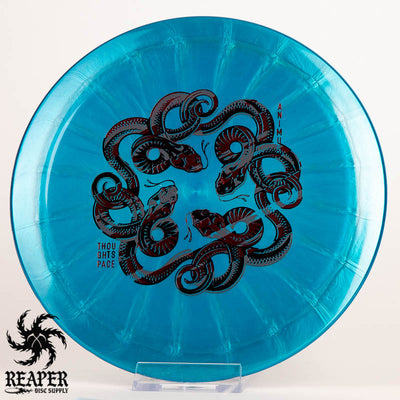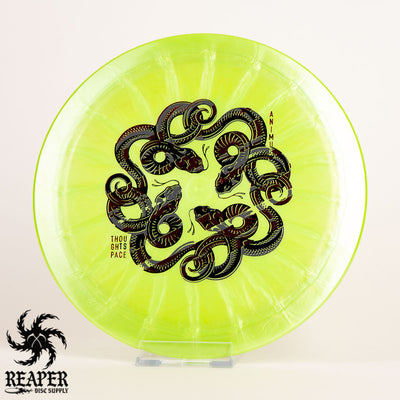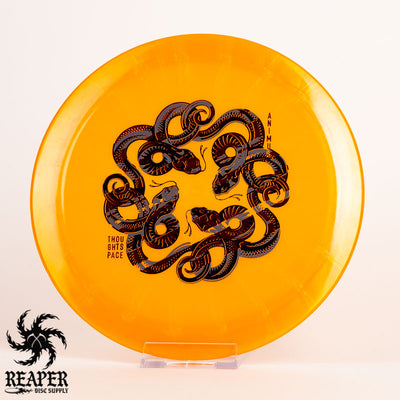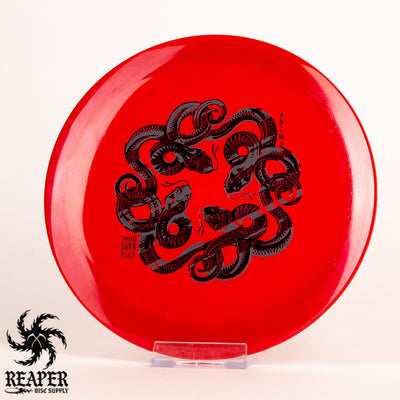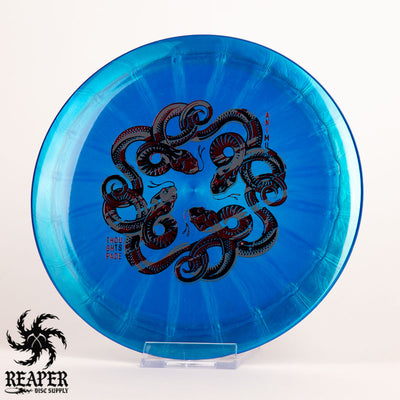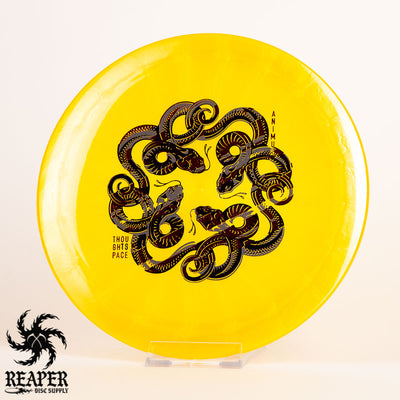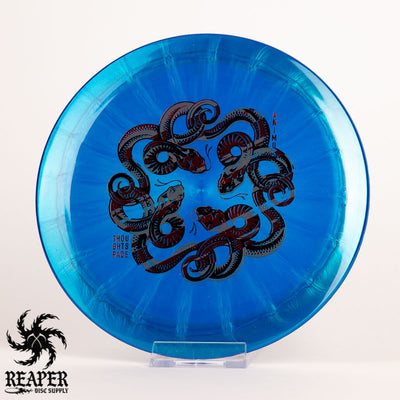 Thought Space Athletics Ethereal Animus is an overstable distance driver that is geared towards intermediate and advanced players
Thought Space Athletics Ethereal Animus Review
Thought Space's Ethereal plastic is a premium overstable plastic that is hard, has excellent grip, and can withstand any type of damage. I like to compare TSA Ethereal plastic to Discraft's Big Z plastic, but with better grip.
With a speed rating of 10.5, the Ethereal Animus is awesome for intermediate and advanced players, although beginners can also use it for forehand drives.
When thrown straight, the Animus will have a small amount of turn before quickly straightening out and eventually fading pretty hard. If you throw with anhyzer you can pretty easily get the Animus to flex into a full S-curve for 300+ feet.
Being a forehand-heavy player, the Ethereal Animus is my go-to disc when I need max distance. It has the perfect amount of stability and allows for as much arm speed as I want to give it, and the relatively small rim fits in my hand nicely.

You can't really go wrong with a Thought Space Animus, so don't wait to long to throw one in your bag! If you are looking for a different Animus plastic we also sell the Thought Space Aura Animus and the Ethos Animus too.
Similar flying drivers:
Thought Space Ethereal Animus Flight Numbers
Speed: 10.5
Glide: 4.5
Turn: -.5
Fade: 2.5

Commonly used for: Forehand & backhand distance drives
Stability: Overstable
Animus Dimensions
Diameter: 21.2 cm
Height: 1.6 cm
Rim Depth: 1.2 cm
Rim Thickness: 2.1 cm
Flexibility: 11.82 kg
Max Weight:

 

176 gr