Thought Space Athletics Aura Animus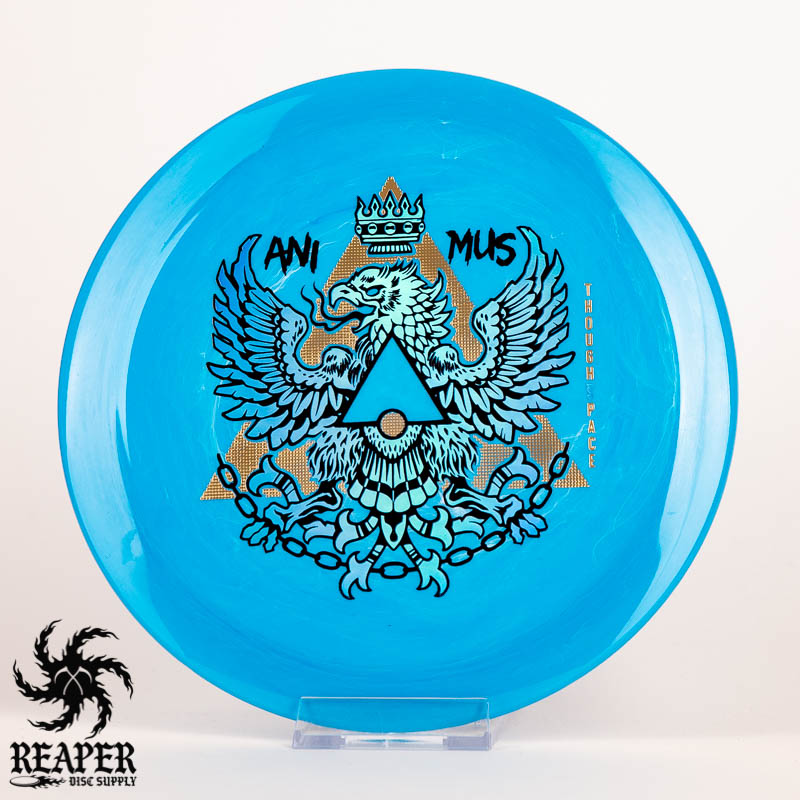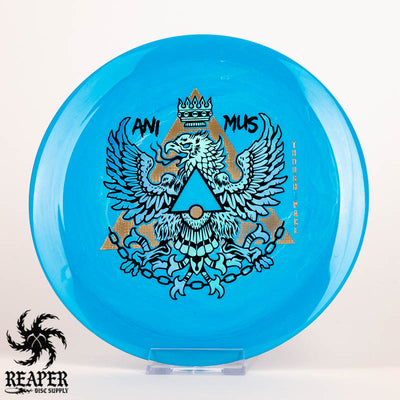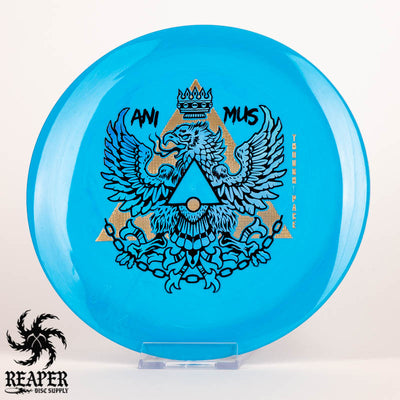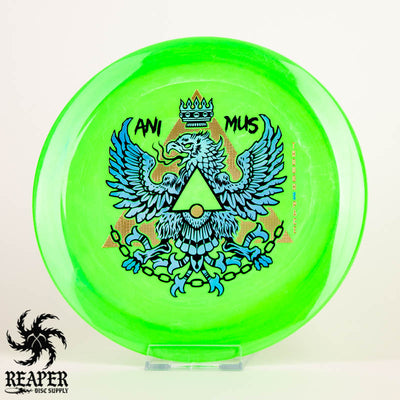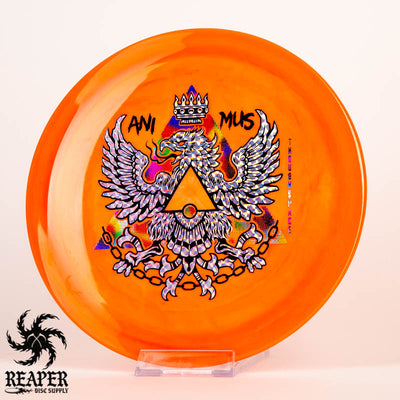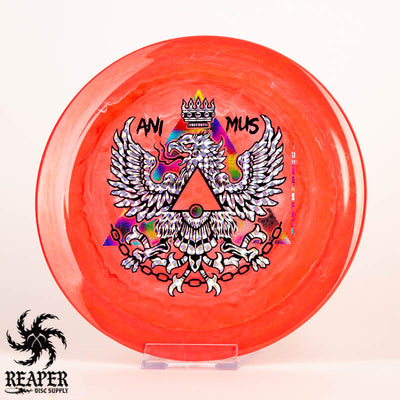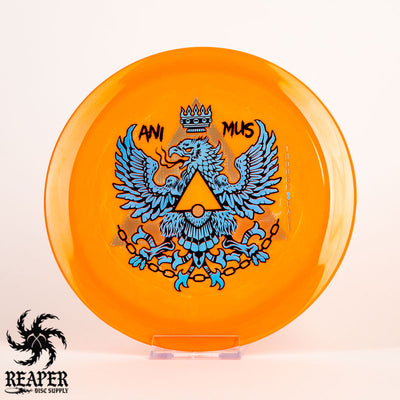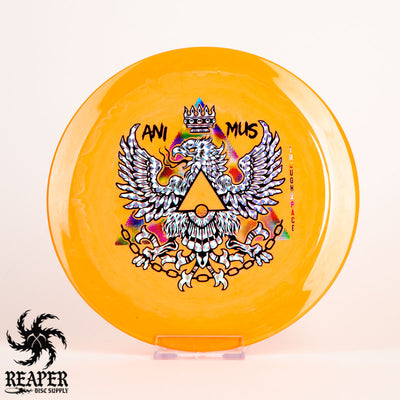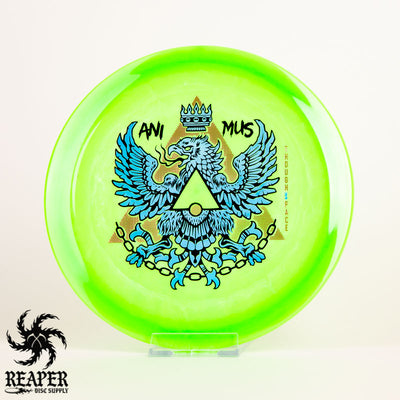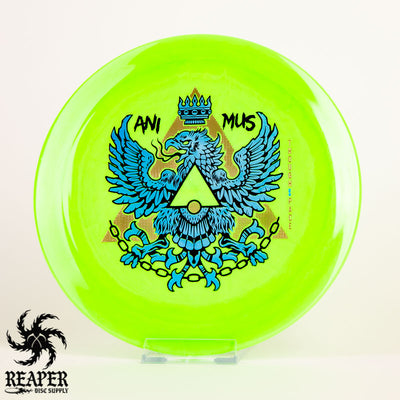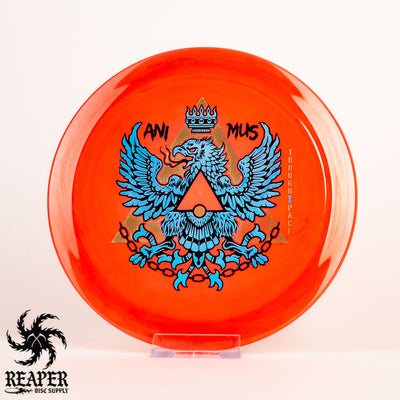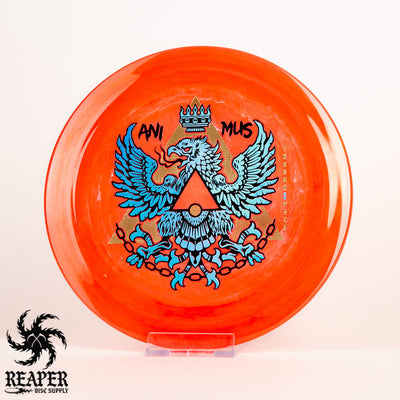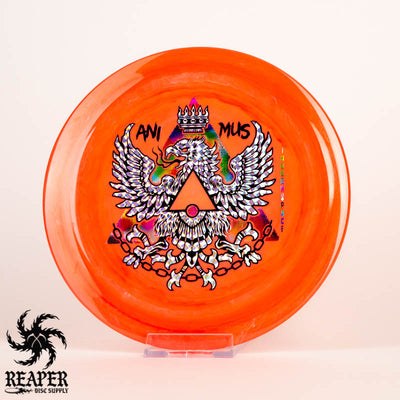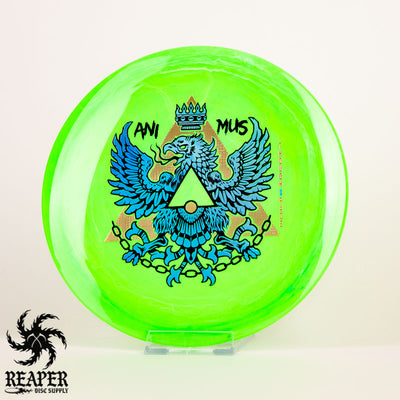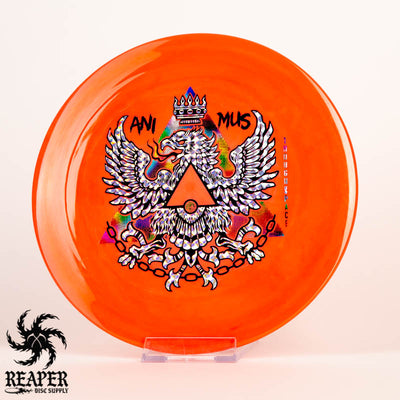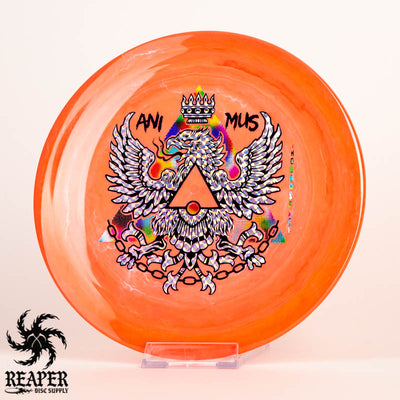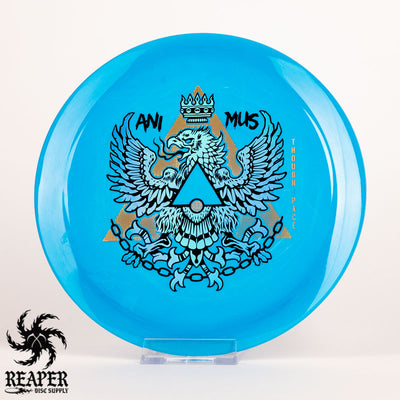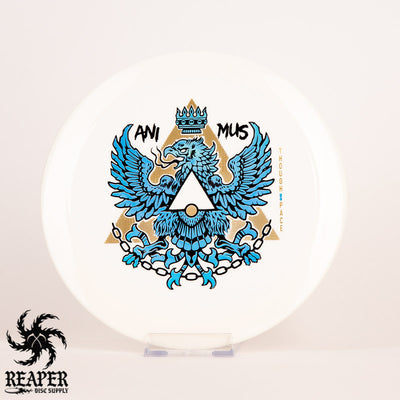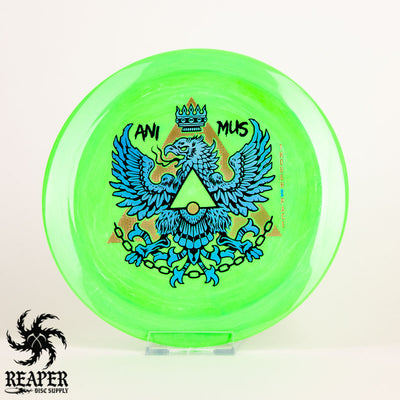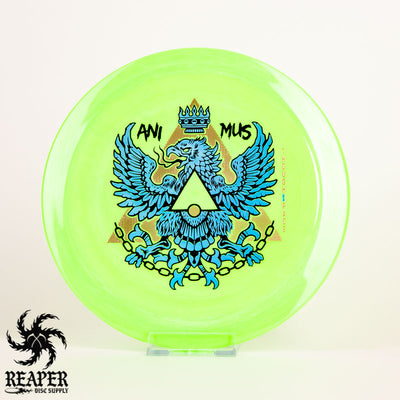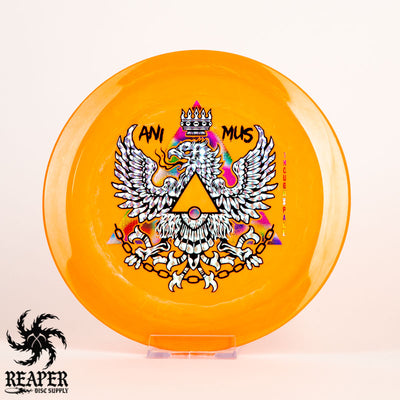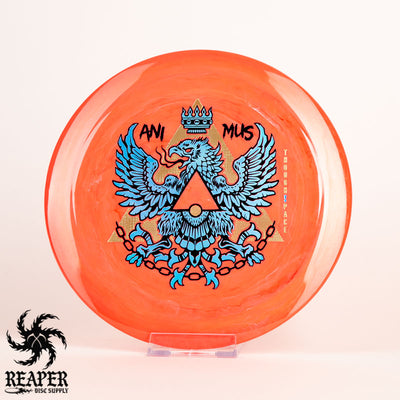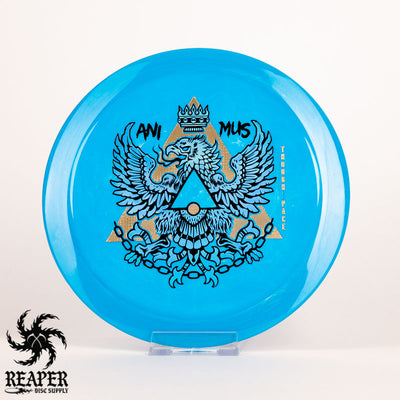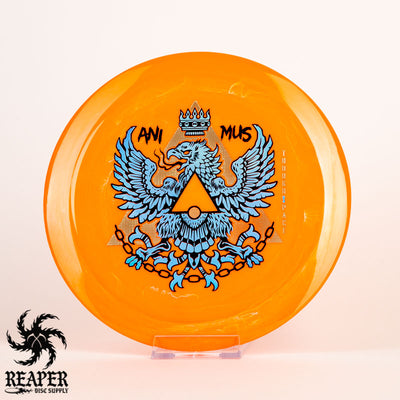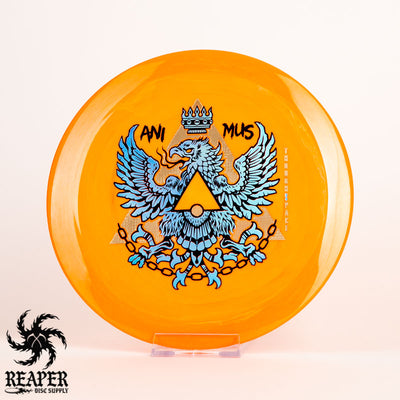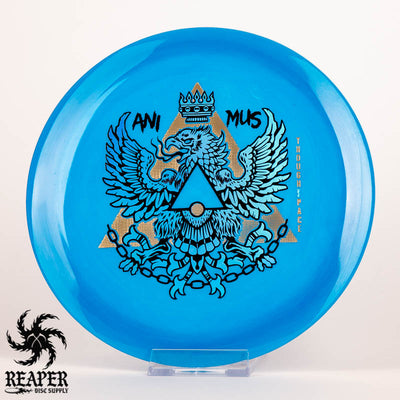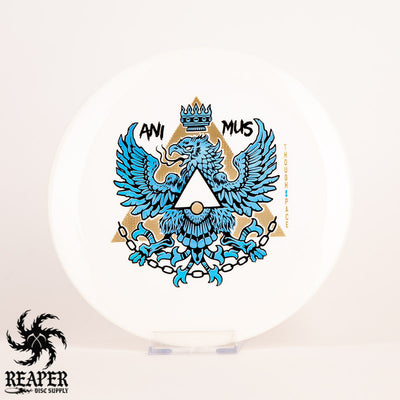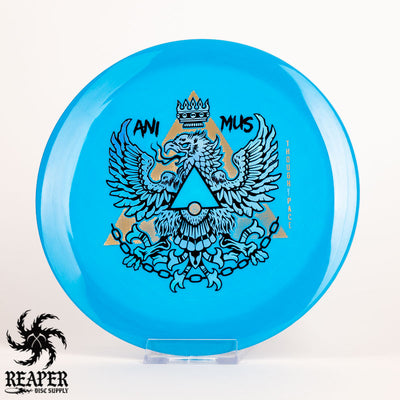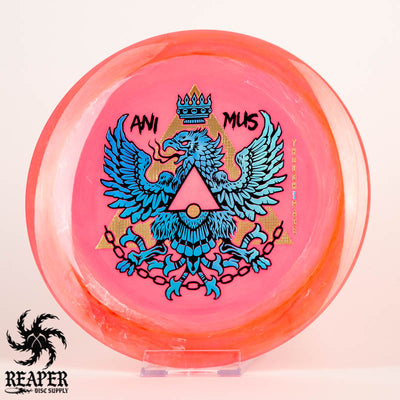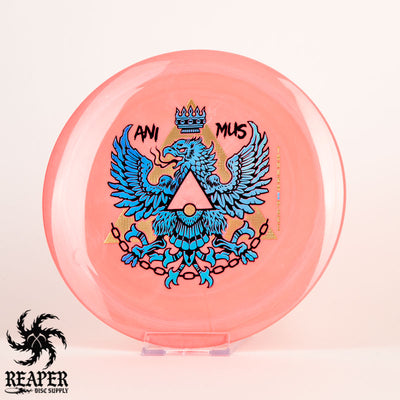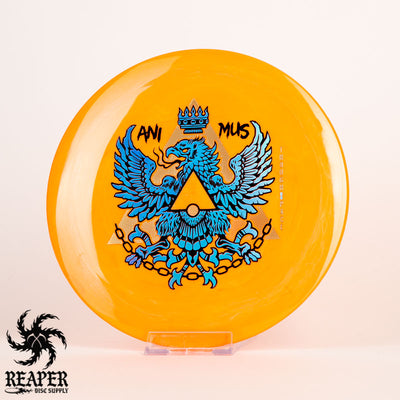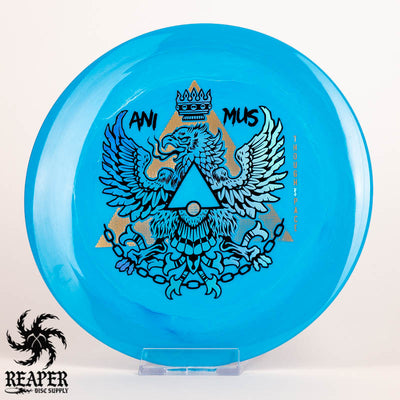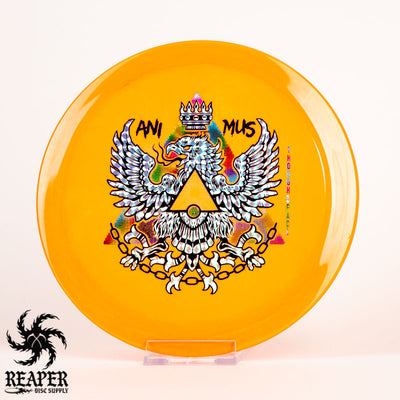 The Thought Space Athletics Aura Animus is an overstable distance driver that will perform well regardless of weather conditions.
Thought Space Athletics Aura Animus Review
Thought Space's Aura plastic is a premium-grade plastic that has a moderate amount of flex, good grip, and can withstand a fair amount of damage. We like to compare Aura plastic to Innova's Star plastic, but with a slightly slicker/waxier feel. It comes in beautiful vibrant swirly colors, too. 
The Aura Animus is one of the most popular discs in Thought Space Athletics distance driver category. With a speed rating of 10.5, the Animus is great for intermediate and advanced players, or beginners looking to pick up their first overstable distance driver. 
When thrown straight, this disc will have a very slight amount of turn before straightening out and finishing with a good amount of fade. If you put some anhyzer on your shot you can get the Animus to flex into a full S-curve for 300+ feet easily.
As a forehand dominate player, the Aura Animus is my go to distance driver when I need to bomb a flick shot down the fairway. It has the perfect amount of fade to allow as much arm speed as you give it, and the relatively small rim fits naturally in my hand when gripping for forehand shots. 

You can't really go wrong with a Thought Space Animus, so pick one up while they last! If you are looking for a different plastic we also carry the Thought Space Ethos Animus and the Thought Space Ethereal Animus as well.
Similar drivers:
Thought Space Aura Animus Flight Numbers
Speed: 10.5
Glide: 4.5
Turn: -.5
Fade: 2.5

Commonly used for: Forehand & backhand drives
Stability: Overstable
Animus Dimensions
Diameter: 21.2 cm
Height: 1.6 cm
Rim Depth: 1.2 cm
Rim Thickness: 2.1 cm
Flexibility: 11.82 kg
Max Weight: 176 gr