Innova Star Destroyer (Philo Brathwaite Tour Series)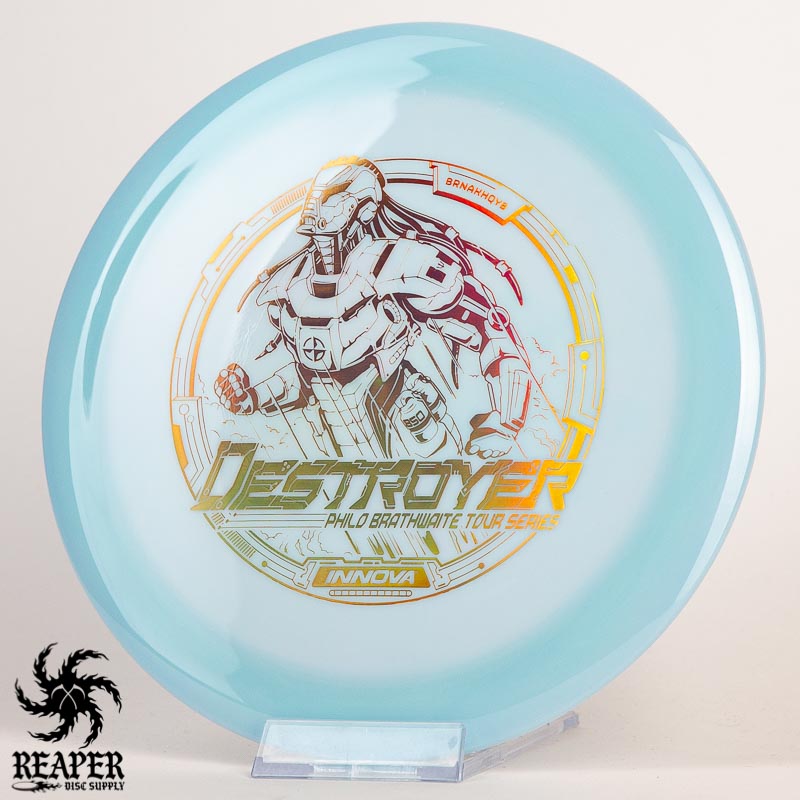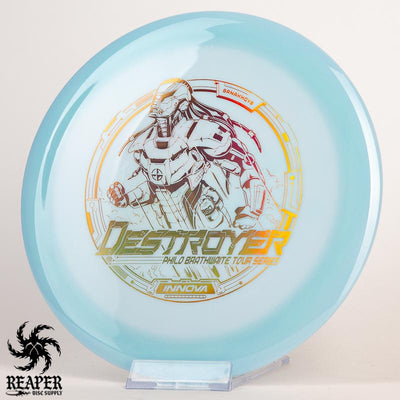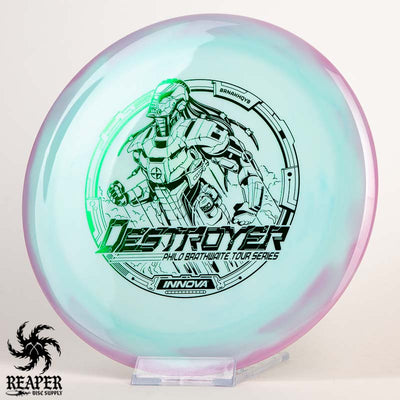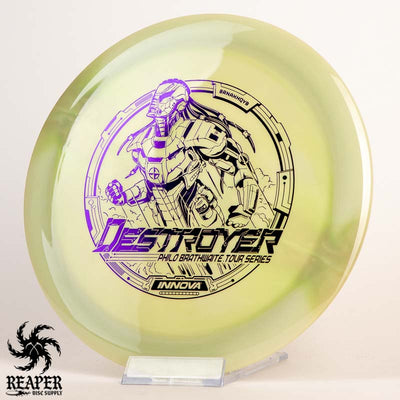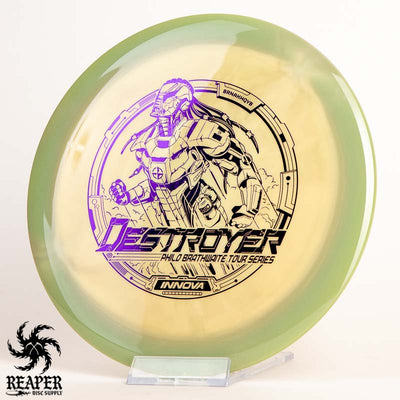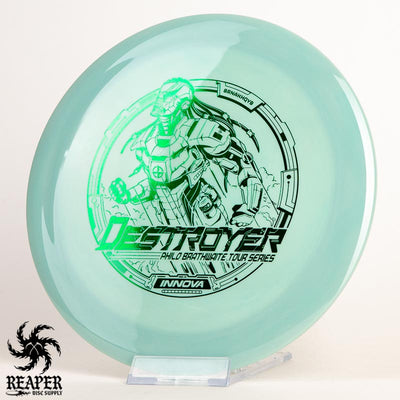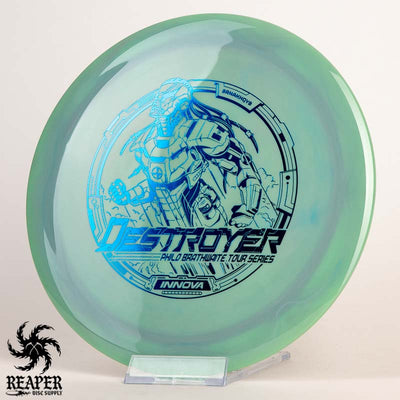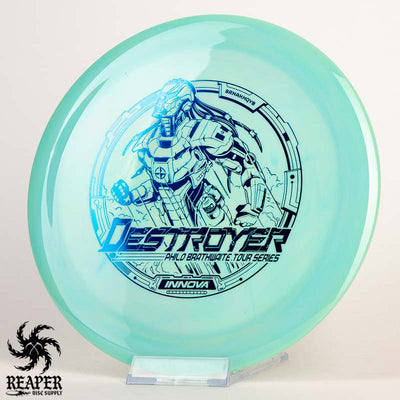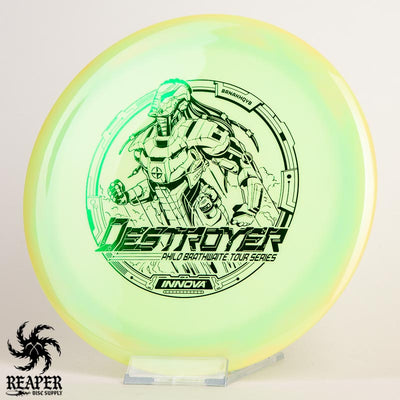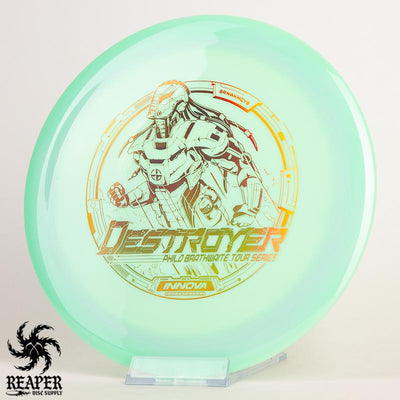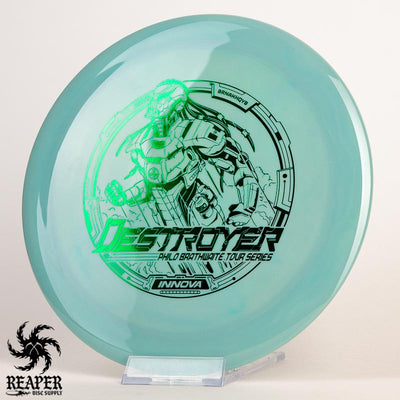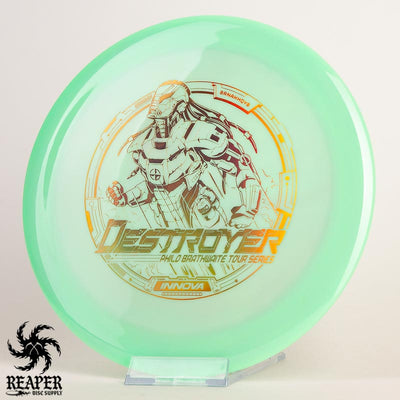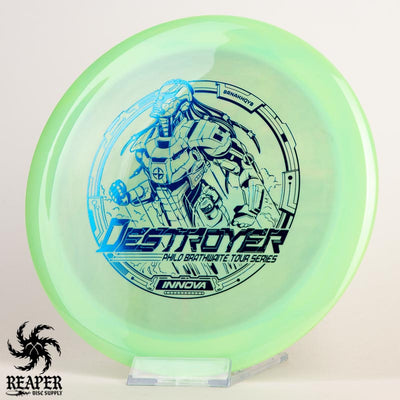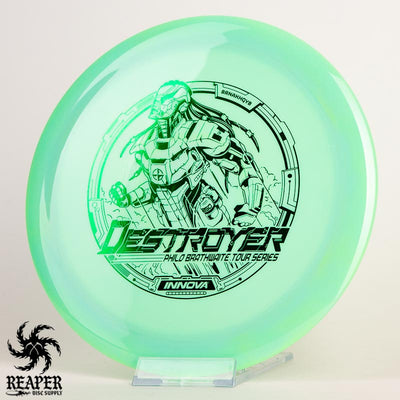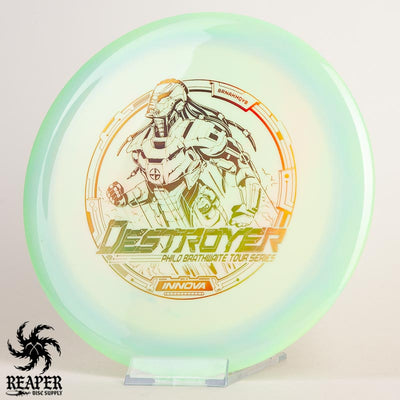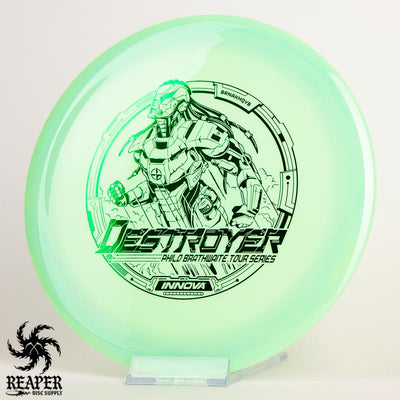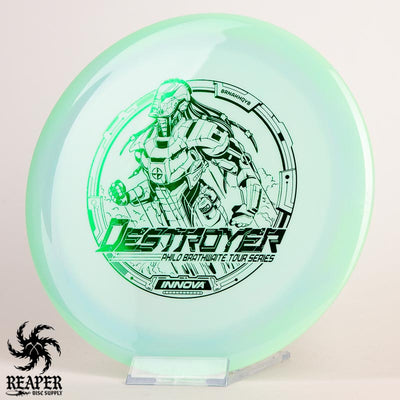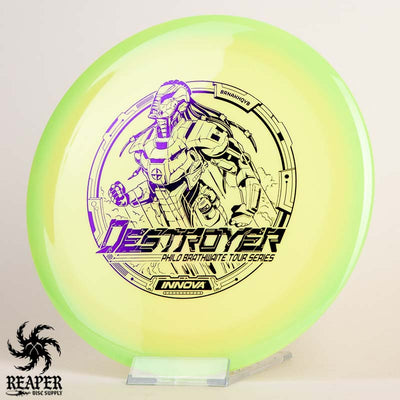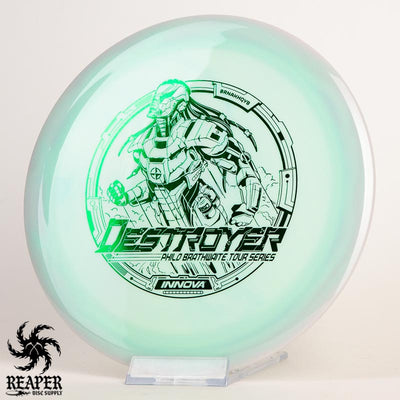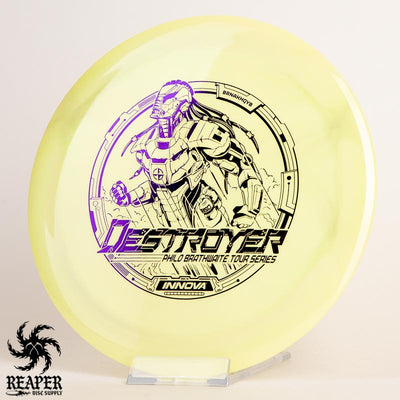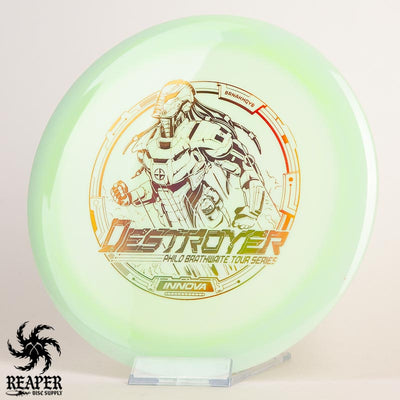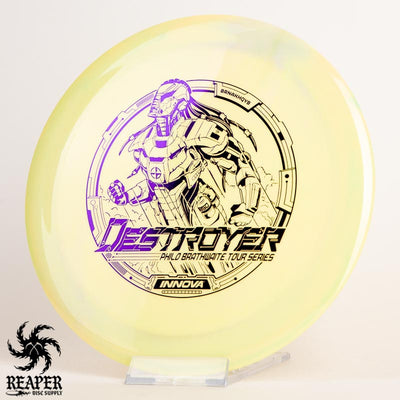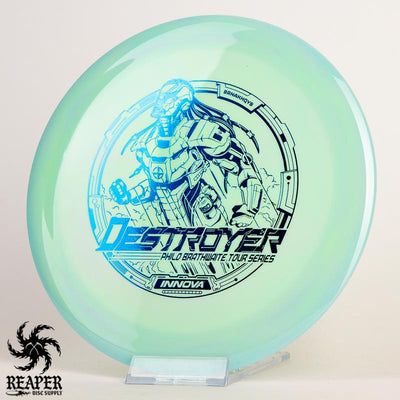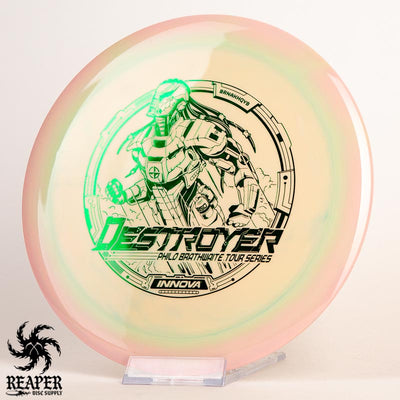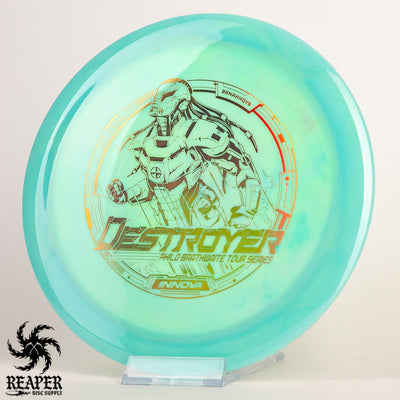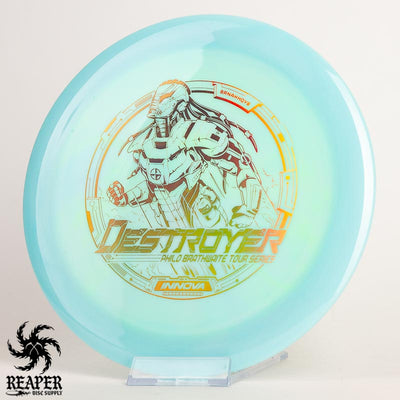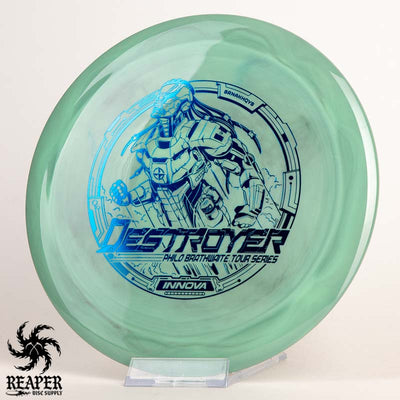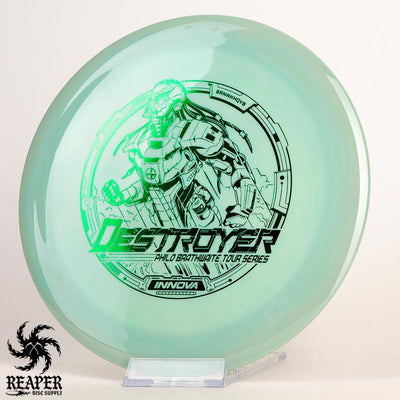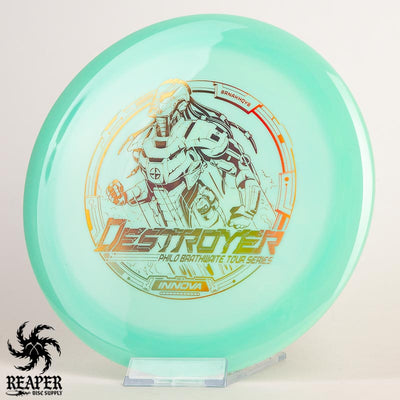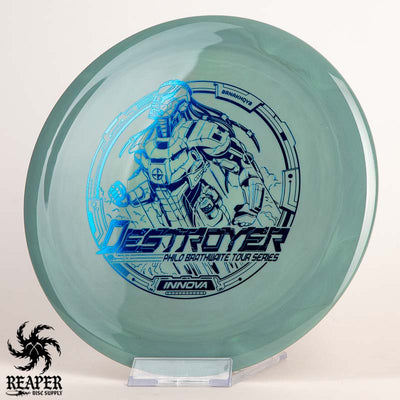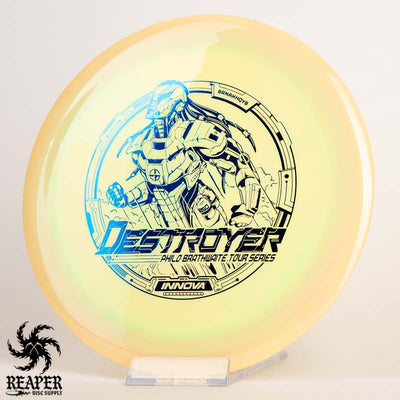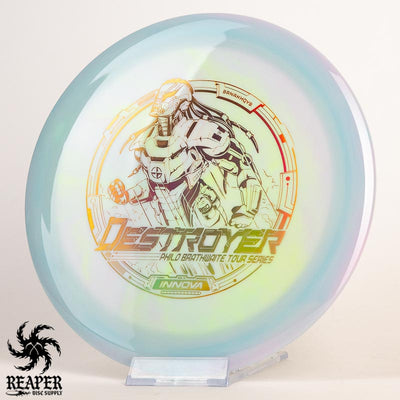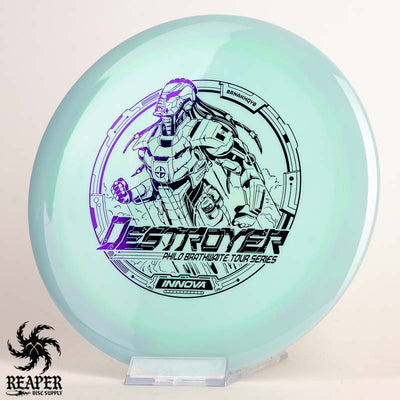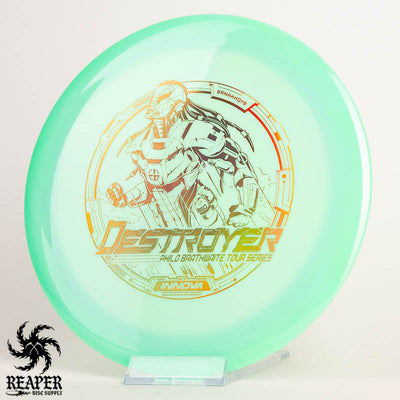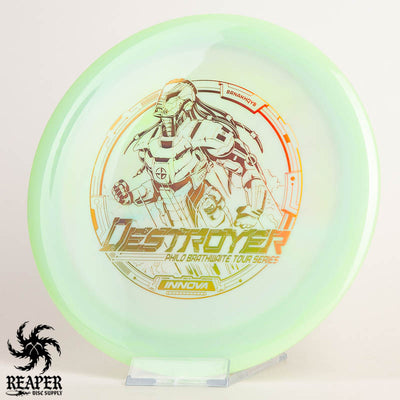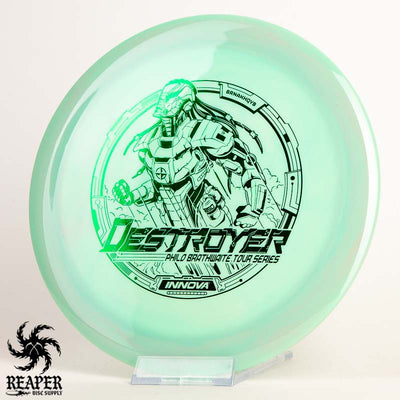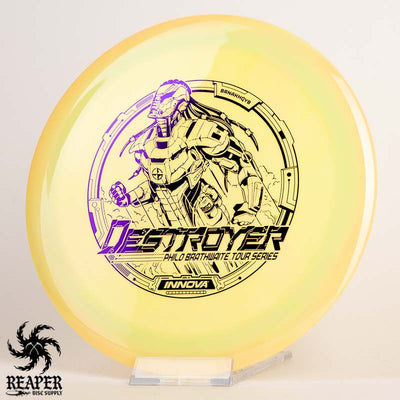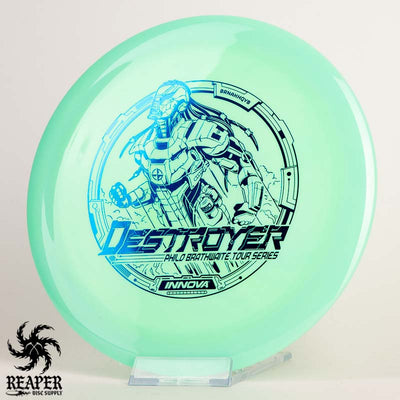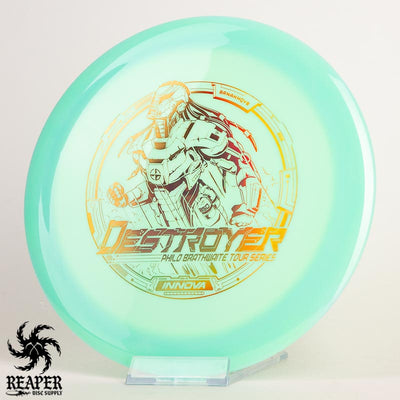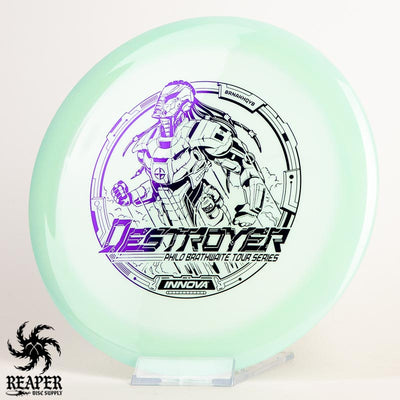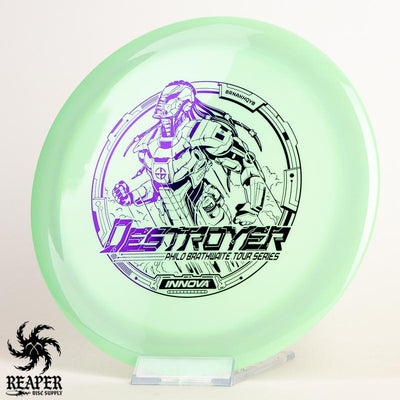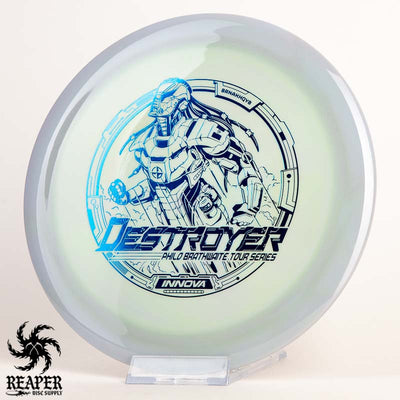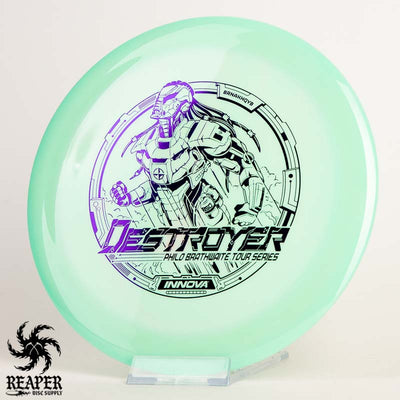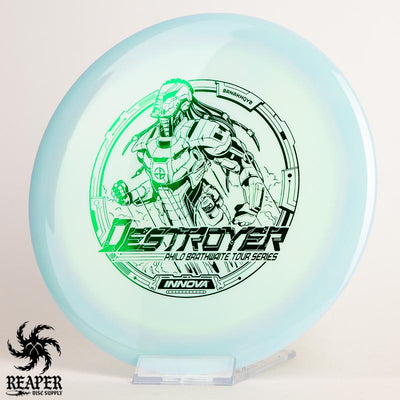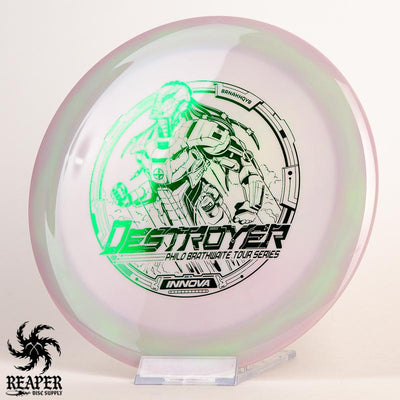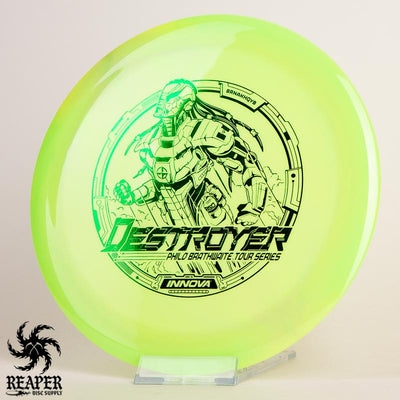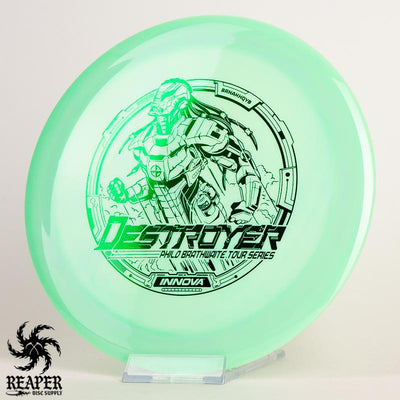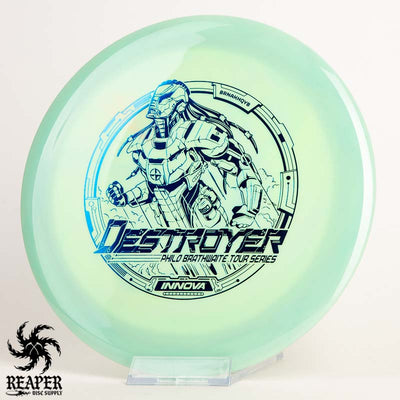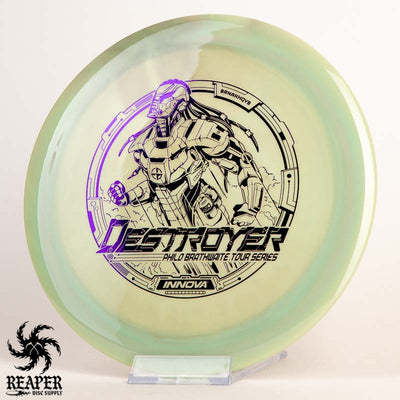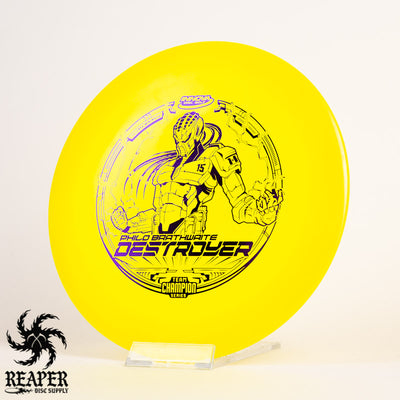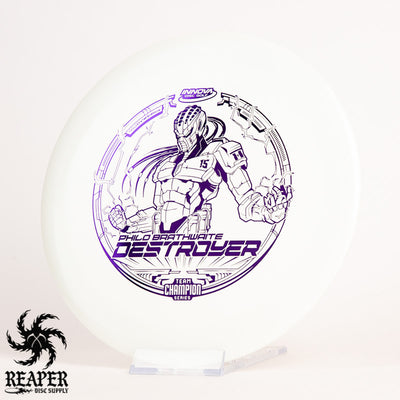 The Philo Brathwaite Destroyer is one of Innova's hottest tour series discs every year. Philo is a legend in the disc golf community (who remembers the Philabotross?) and his Destroyer has somewhat of a cult following.
The Star Destroyer is a pillar to the Innova distance driver lineup and is used by almost every touring pro. This disc is not good for beginners but has a wide range of applications for advanced players. 
When thrown straight, the Destroyer will provide a long, predictable flight with a hard-fading finish. When thrown on anhyzer you can easily get a crushing s-shaped 350+ foot flight.
If you have the arm speed to throw a 12-speed overstable driver then a Destroyer is a must-have addition to your bag.
We also have Halo Destroyers, or if you want to try something new; the Mint Discs Apex Goat, or Garrett Gurthie Emperor fly very similarly. 
Philo Brathwaite Destroyer Flight Numbers:
Speed:  12
Glide:  5
Turn:  -1
Fade:  3
Stability: Overstable
Commonly Used For: Distance Drives