Infinite Discs Swirly S-Blend Emperor (Garrett Gurthie Signature)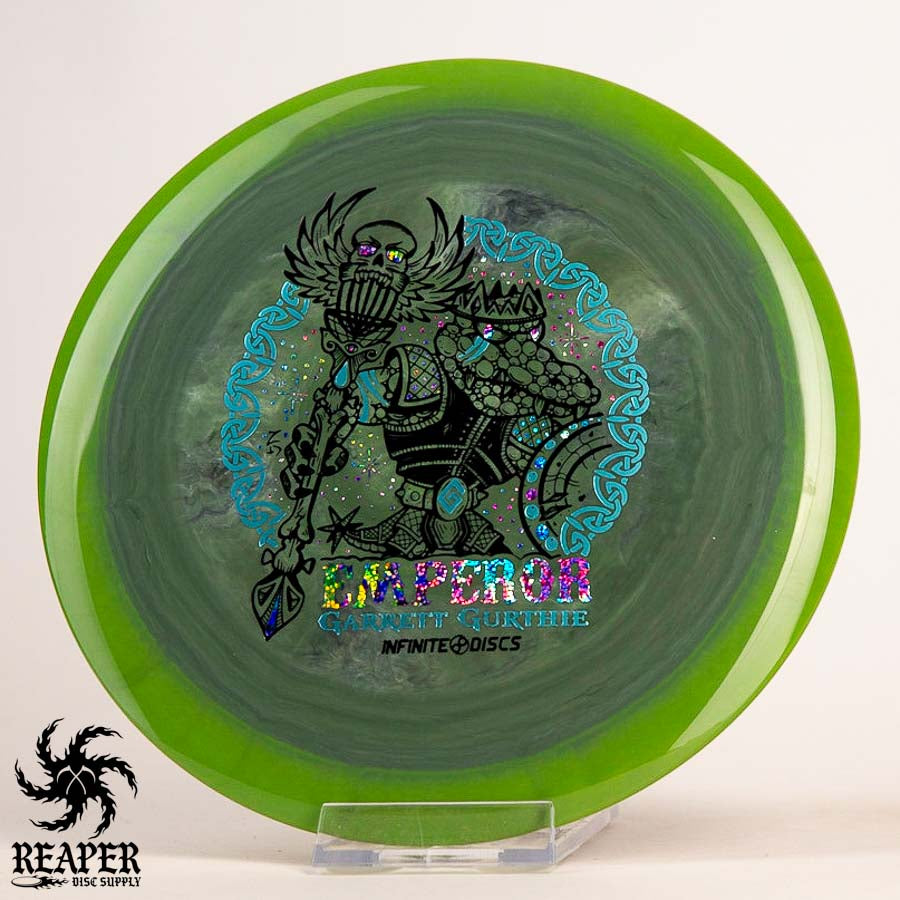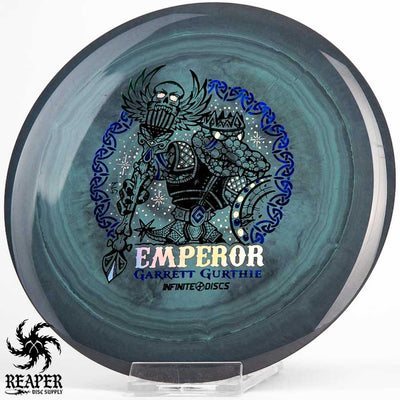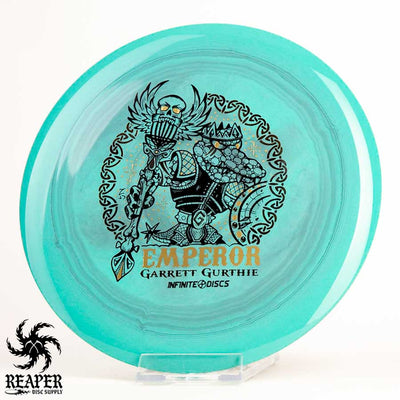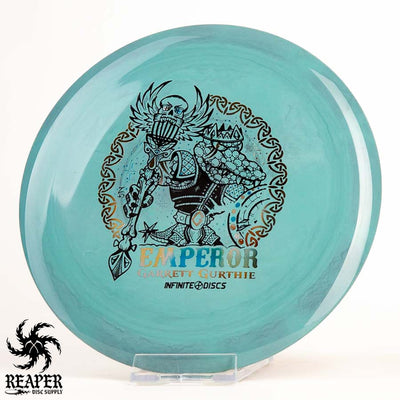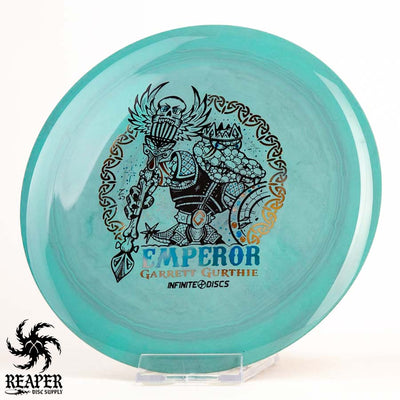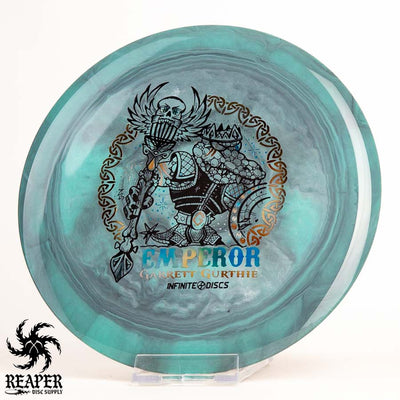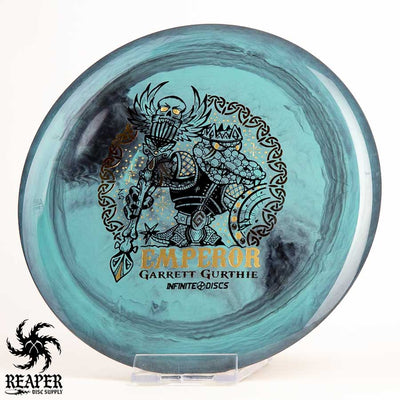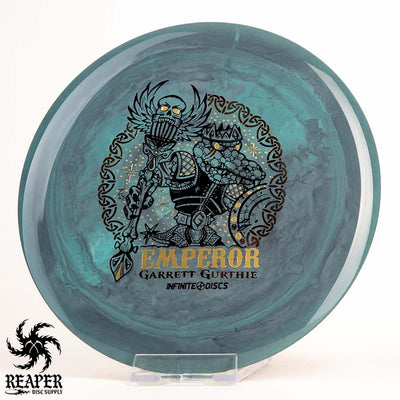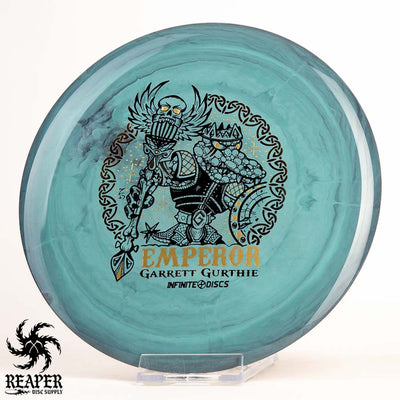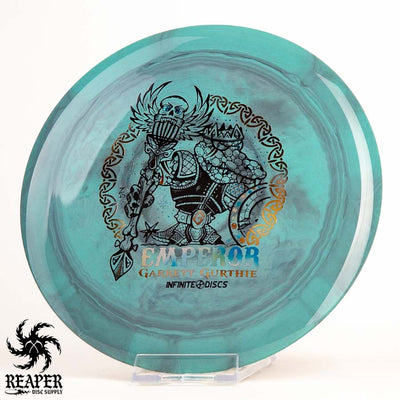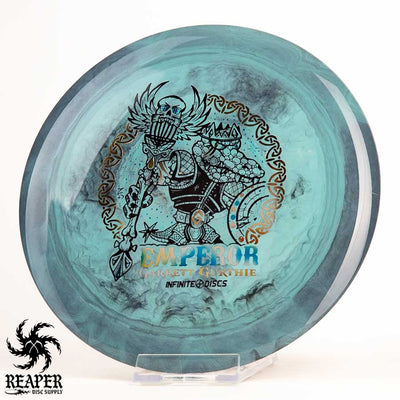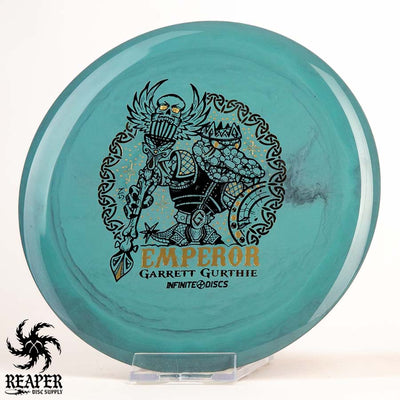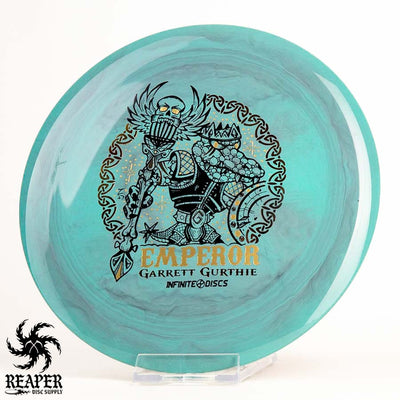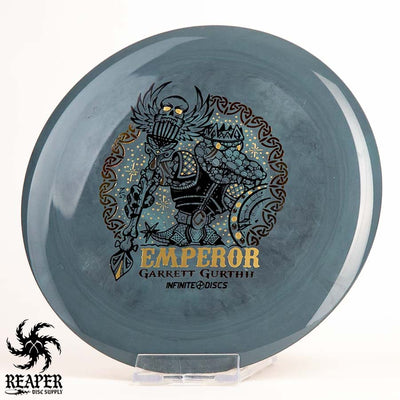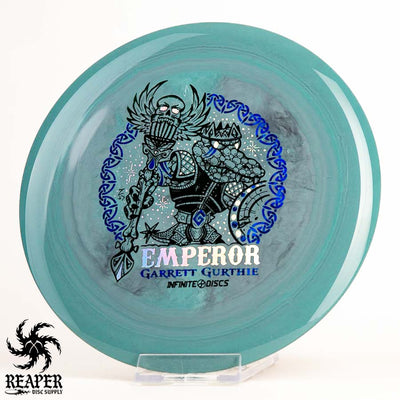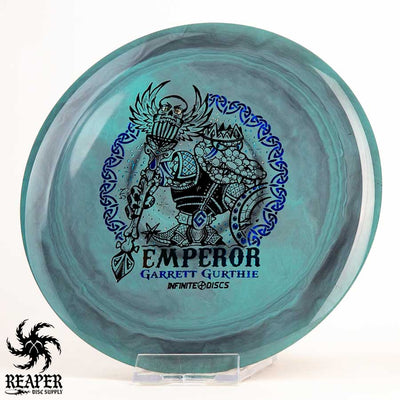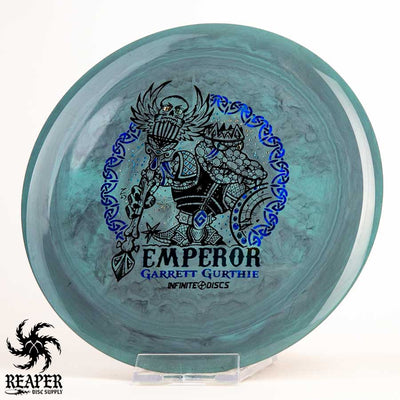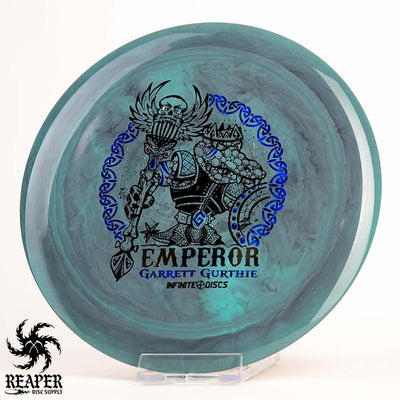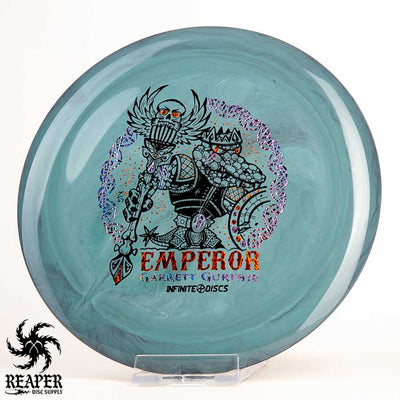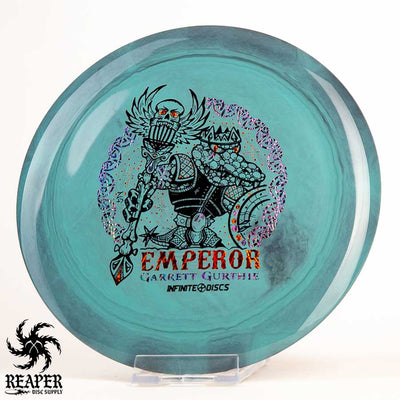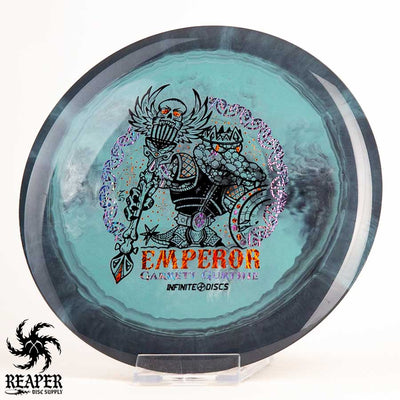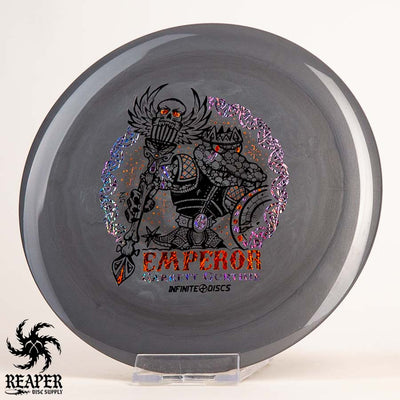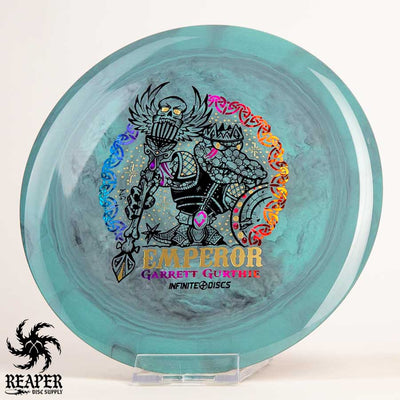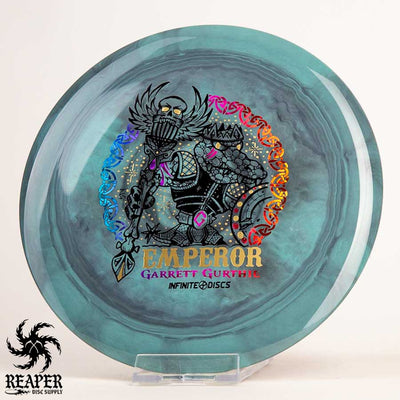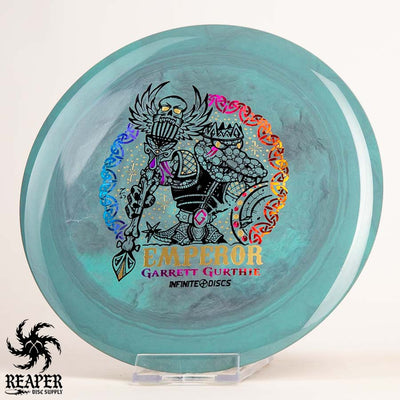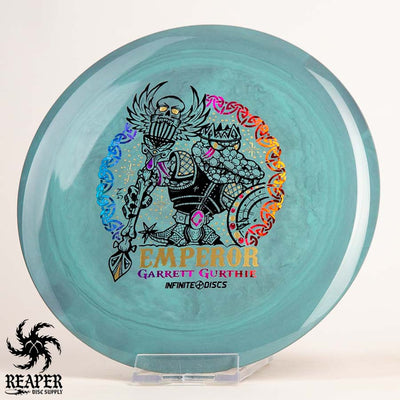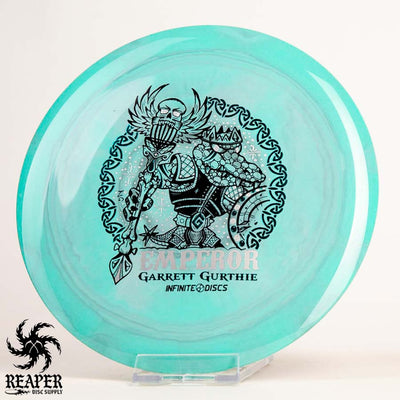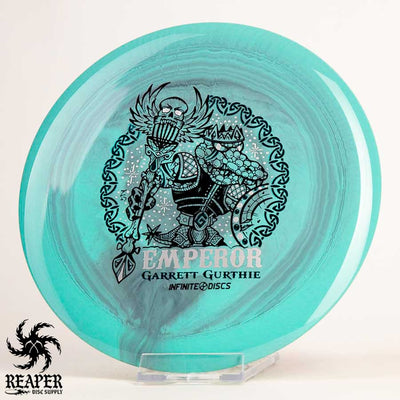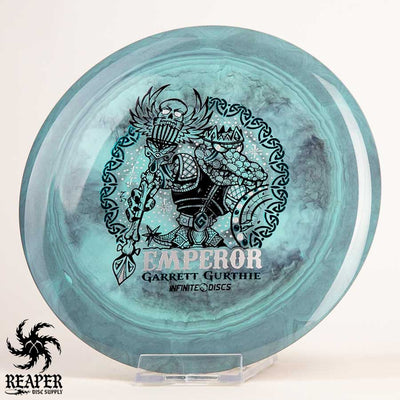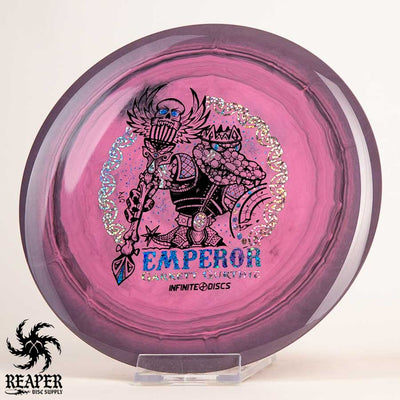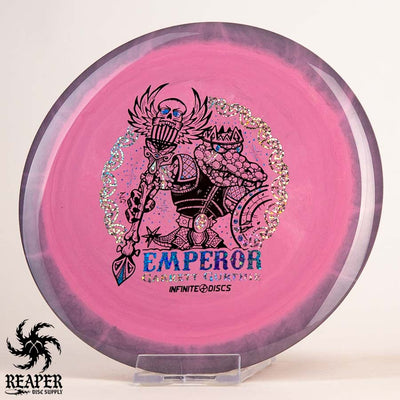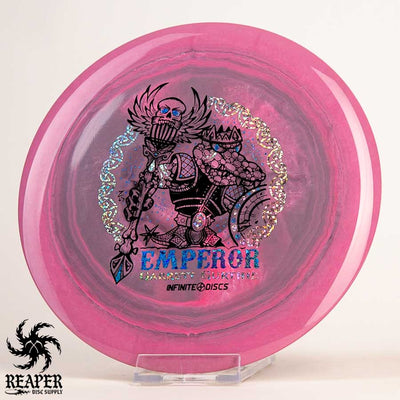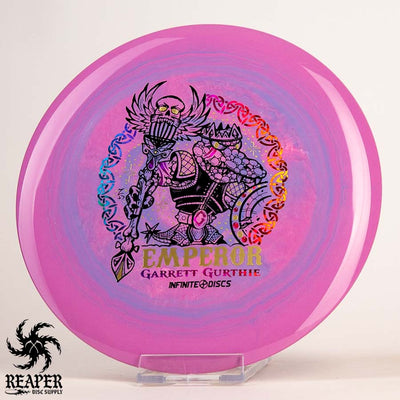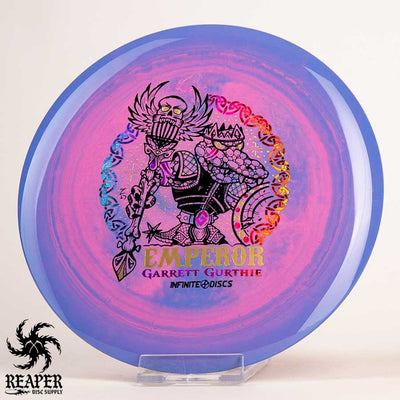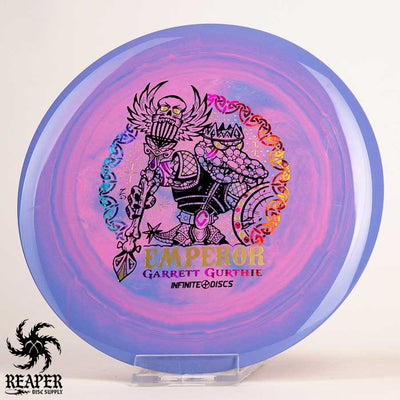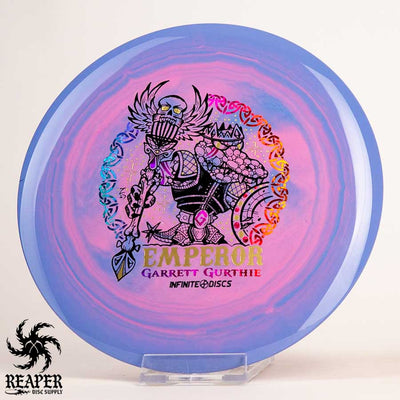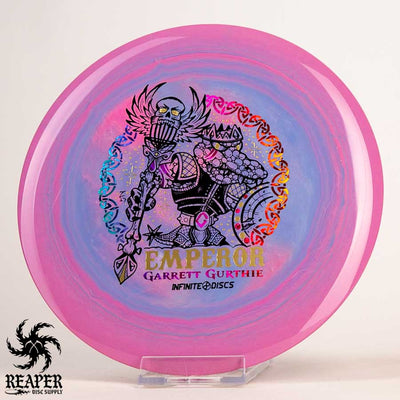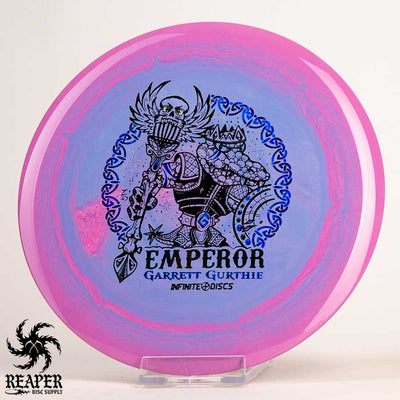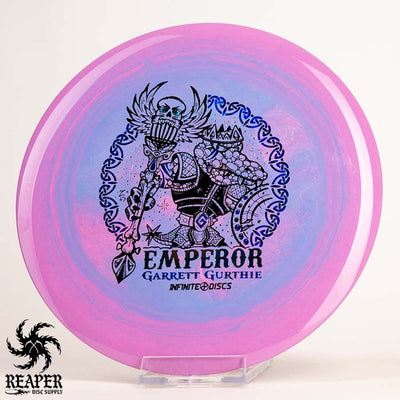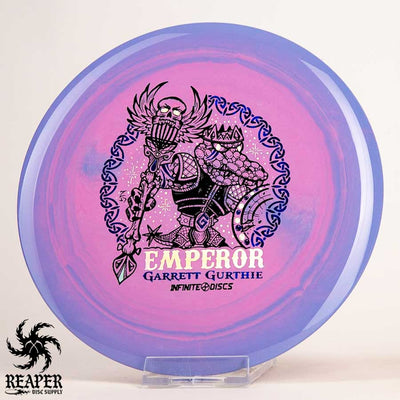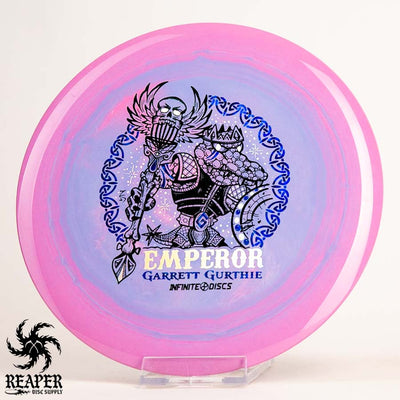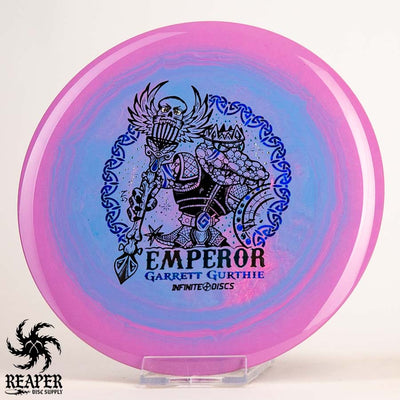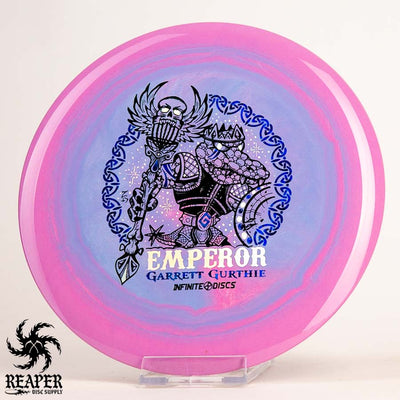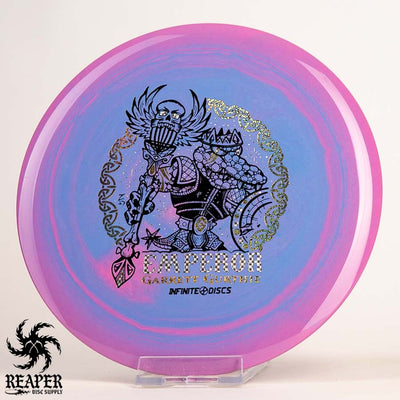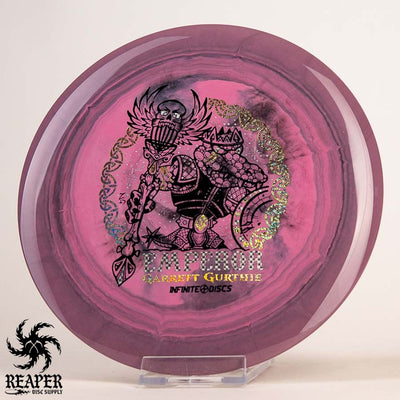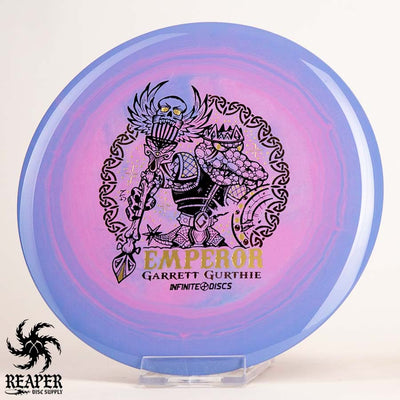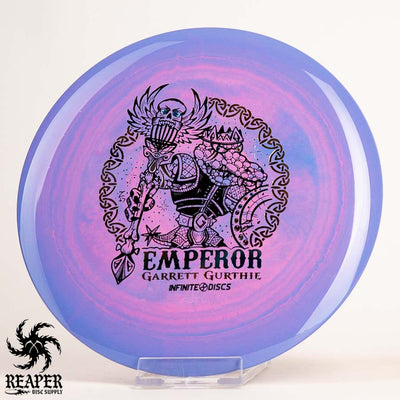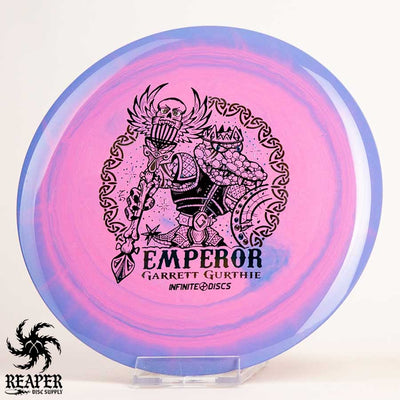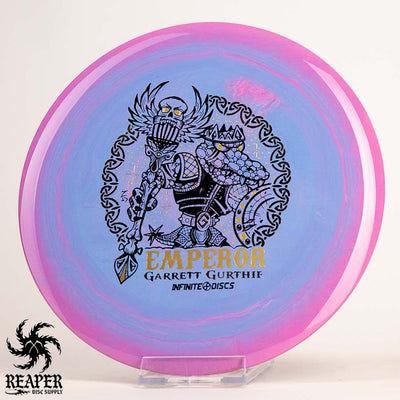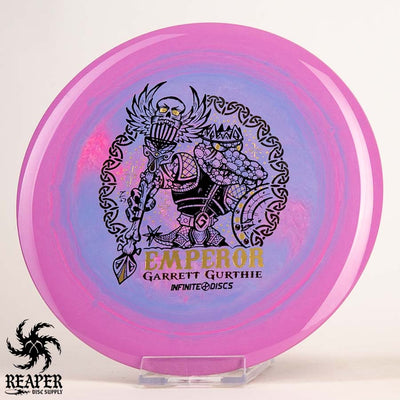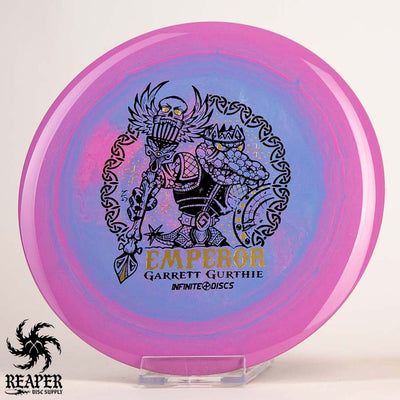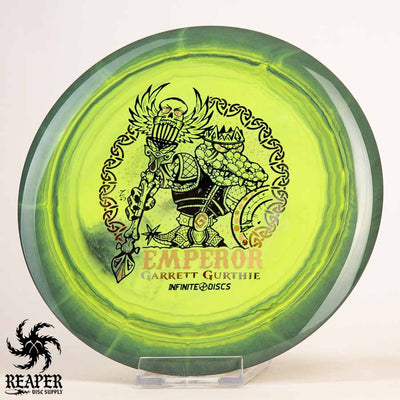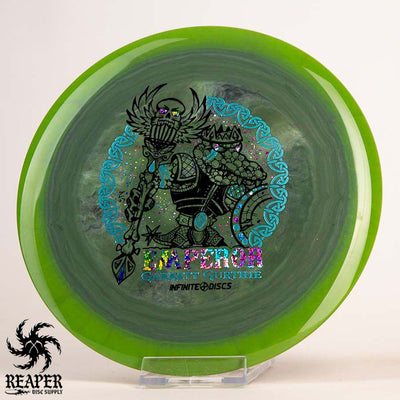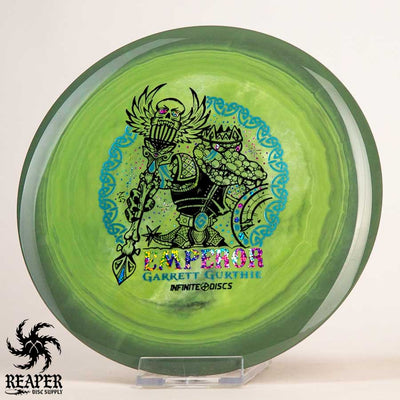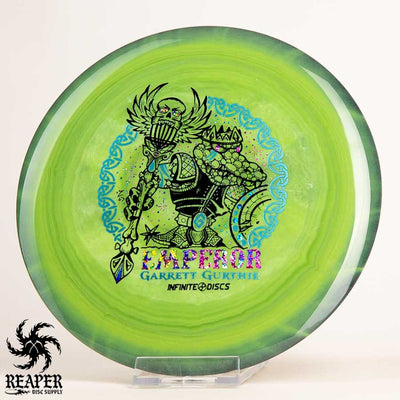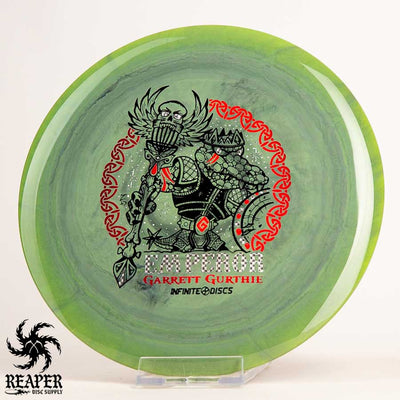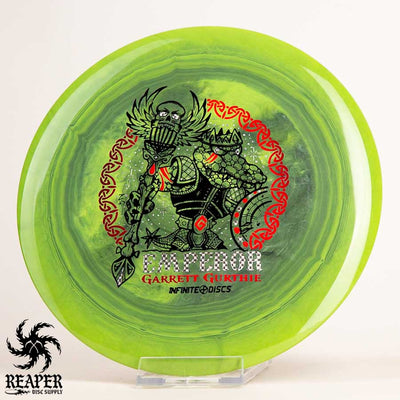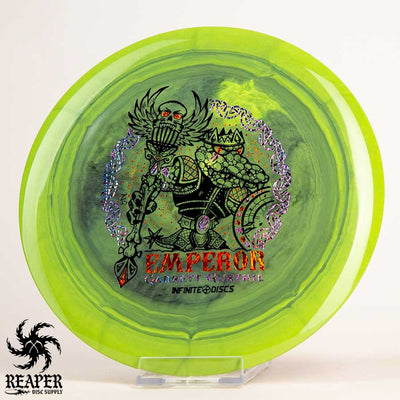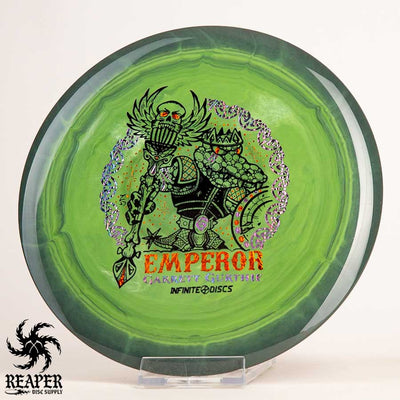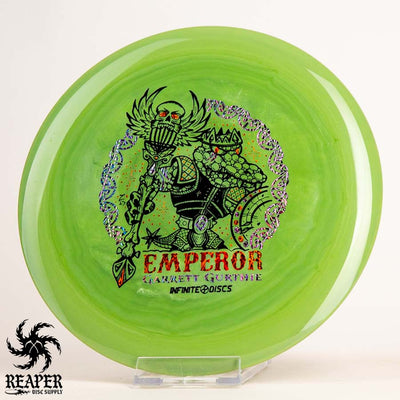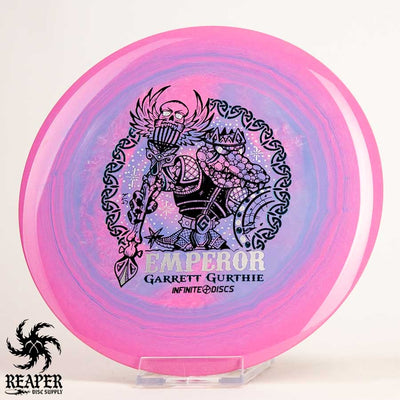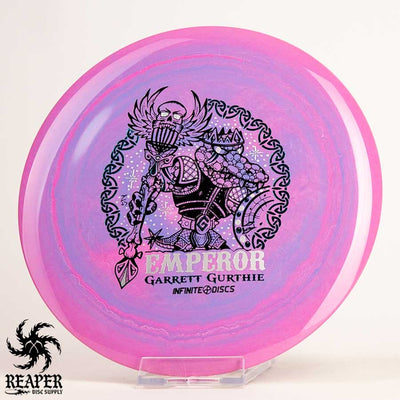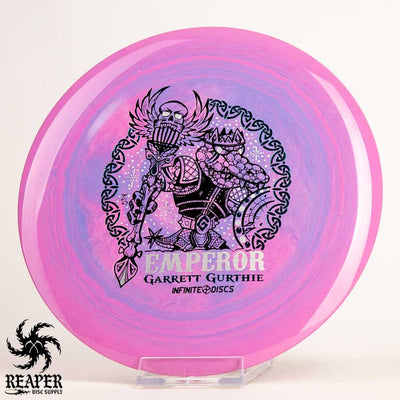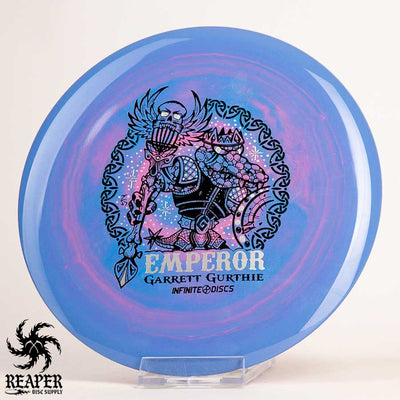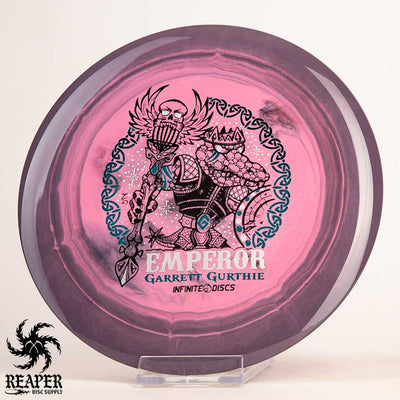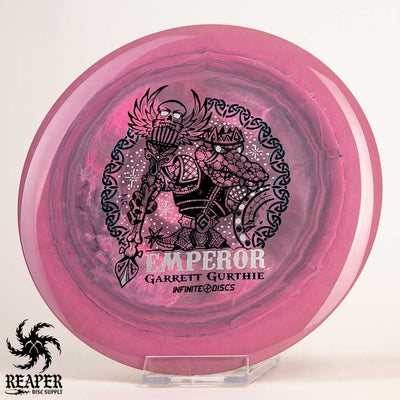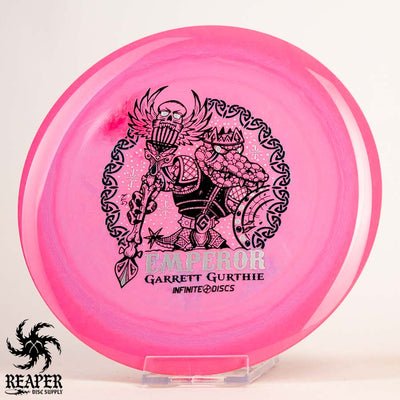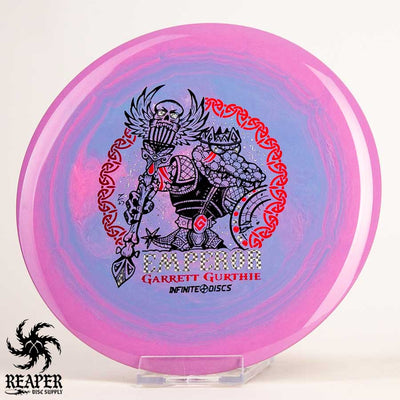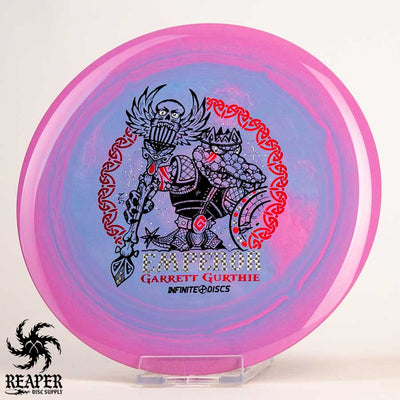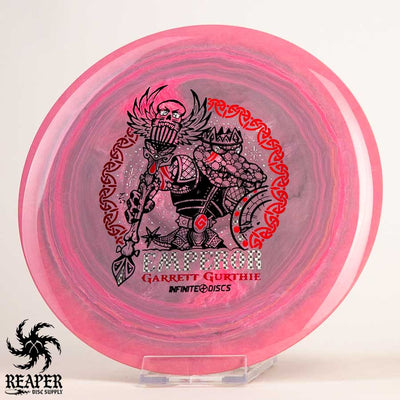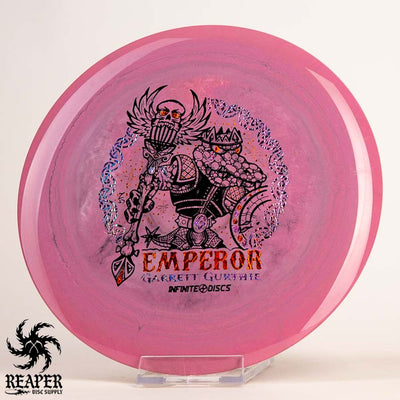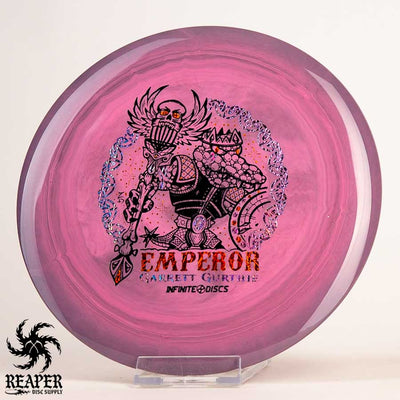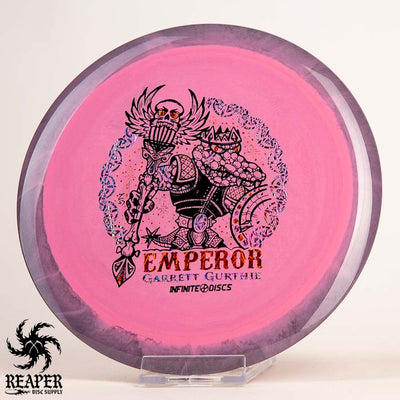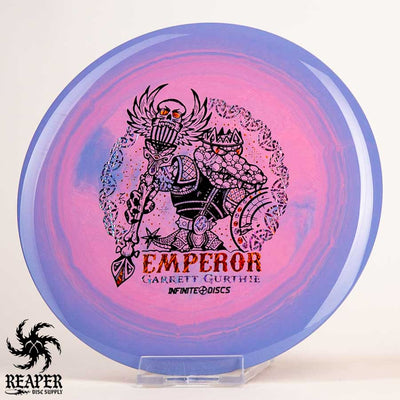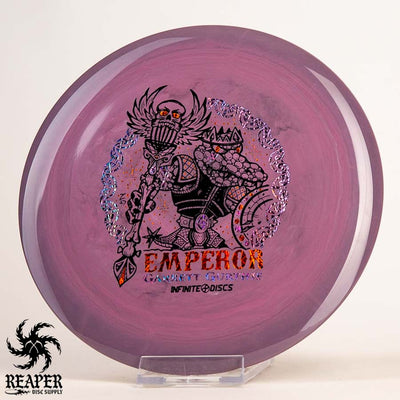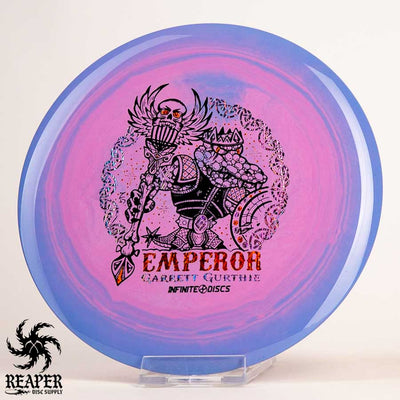 The Infinite Discs Swirly S-Blend Emperor is the perfect distance driver for Garrett Gurthie's signature disc. This Emperor is basically a Swirly Star Innova Destroyer that is (very) slightly less stable. It throws and flies like a Destroyer.
The Infinite Emperor is one of their most popular molds, and for good reason. Intermediate and Advanced players can rely on this overstable driver to get them down the fairway no matter the weather conditions. 
While not intended for beginners to use, advanced players will be able to hyzer bomb this disc 400+ feet - especially as it beats in and becomes more flippy. Forehand players will love the Emperor for flick turnover S-curve distance drives as well.

If you have enough arm speed consider adding an Emperor to your bag today!
You may also like:
Infinite Discs Emperor Flight Numbers:
Speed: 12
Glide: 5
Turn: -1
Fade: 2.5
Commonly used for: Distance and windy weather
Stability: Overstable
Dimensions:
Diameter: 21.1 cm
Height: 1.7 cm
Rim Depth: 1.2 cm
Rim Thickness: 2.3 cm
Flexibility: 11.82 kg
Max Weight: 175.1 gr