Discraft ESP Zeus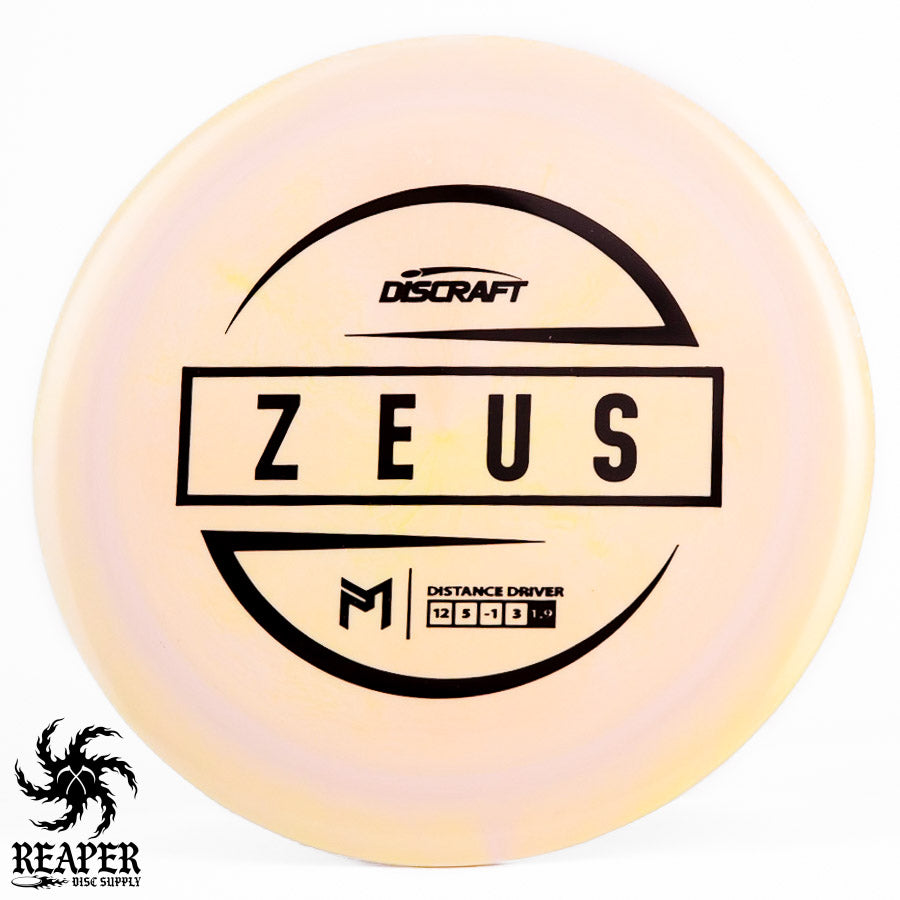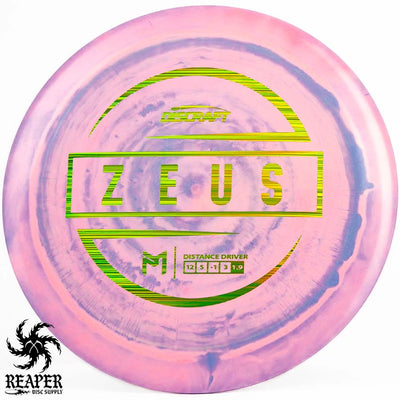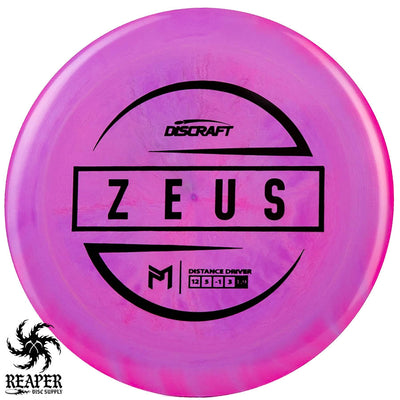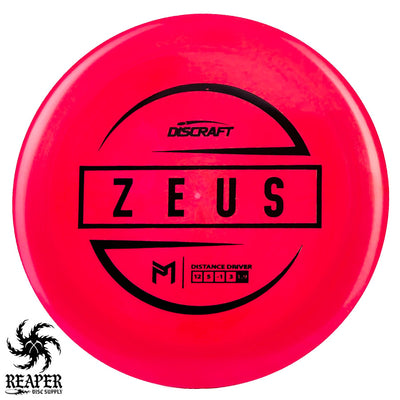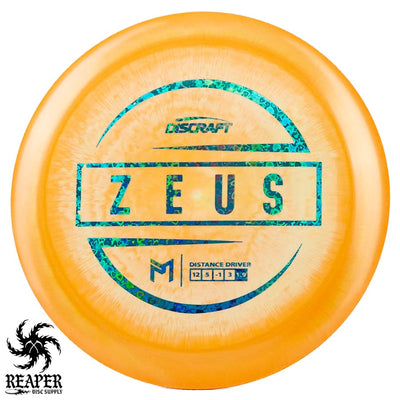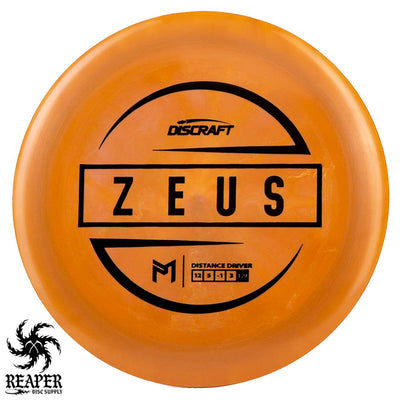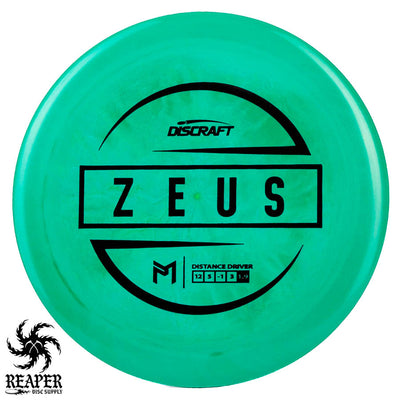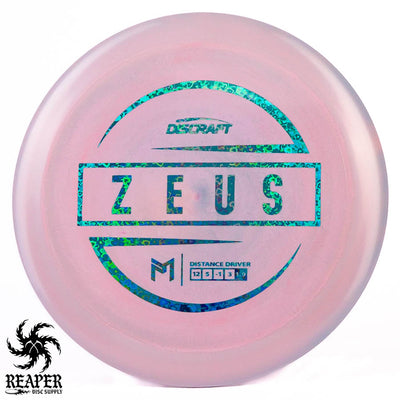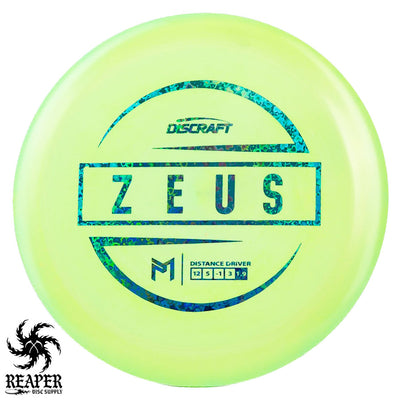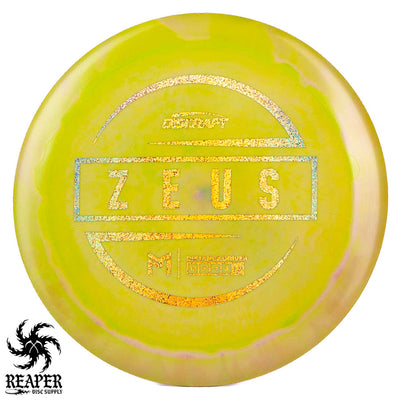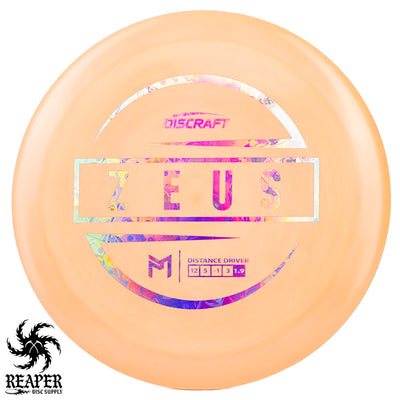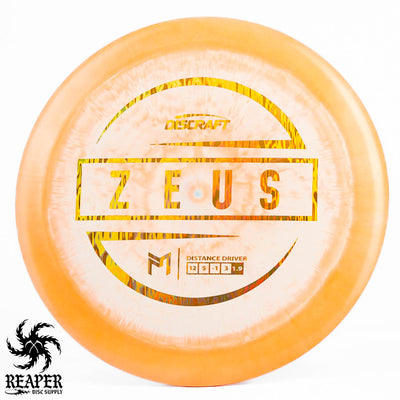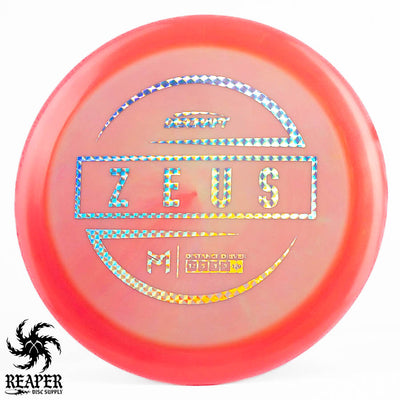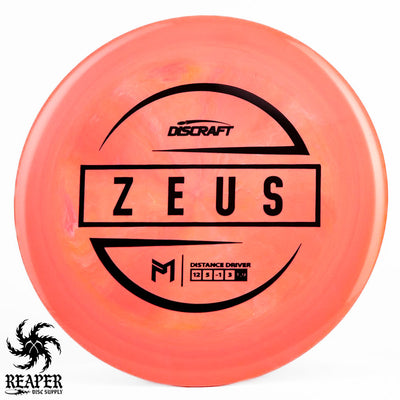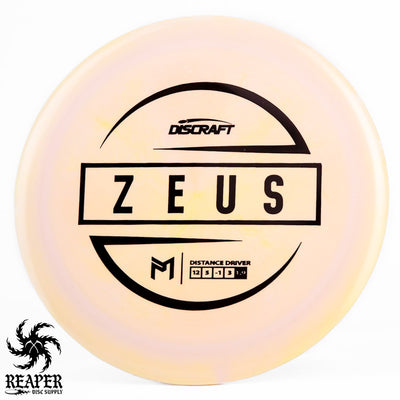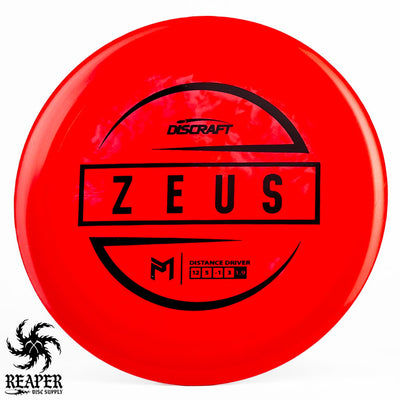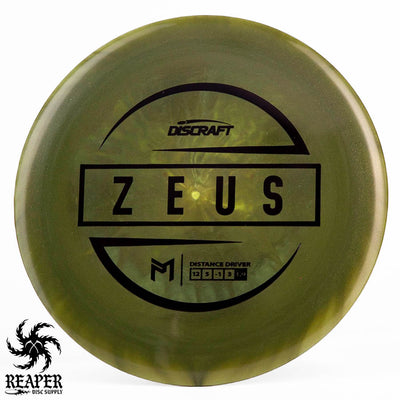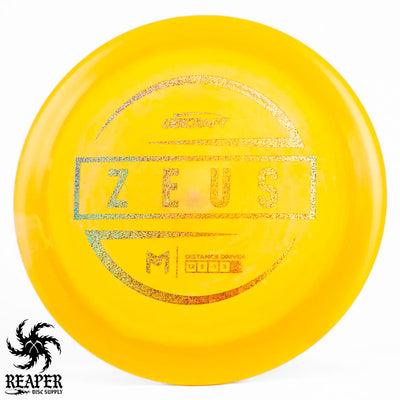 The Discraft ESP Zeus is an overstable distance driver designed to get maximum distance out of your throw.
Discraft's hi-caliber ESP plastic was launched in 2006 and is a non-translucent, softer blend with an awesome grippy, slightly tacky feel. Along with strong durability, it's also a favorite among the pros.
ESP plastic has a similar feel to Innova's Star plastic and beats-in at similar rate. If you are looking for a premium plastic with a good balance of durability and grip, ESP is what you are looking for. Luckily most of Discraft's most popular discs like the Zeus are available in ESP plastic - so you'll have plenty of options to choose from. 

The Discraft Zeus was co-designed by Paul McBeth to replace his Star Destroyer after he left Innova for Discraft.
Much like the Destroyer, this disc will give more advanced players the most distance out of their drives. With a little anhyzer and enough arm speed, this disc will flex a long way down the fairway.
The Zeus performs nicely as a forehand distance driver as well as backhand, which makes this a good all-around driver to add to your bag.
For similar flying drivers check out the Infinite Garrett Gurthie Emperor, ESP Nuke, or the Prodigy X3 300.
Discraft ESP Zeus Flight Numbers
Speed: 12
Glide: 5
Turn: -1
Fade: 3
Stability: Overstable
Commonly used for: Max distance
Dimensions
Diameter: 21.1 cm
Height: 1.6 cm
Rim Depth: 1.2 cm
Rim Thickness: 2.3 cm
Flexibility: 11.79 kg
Max Weight: 175.1 gr