Prodigy D3 400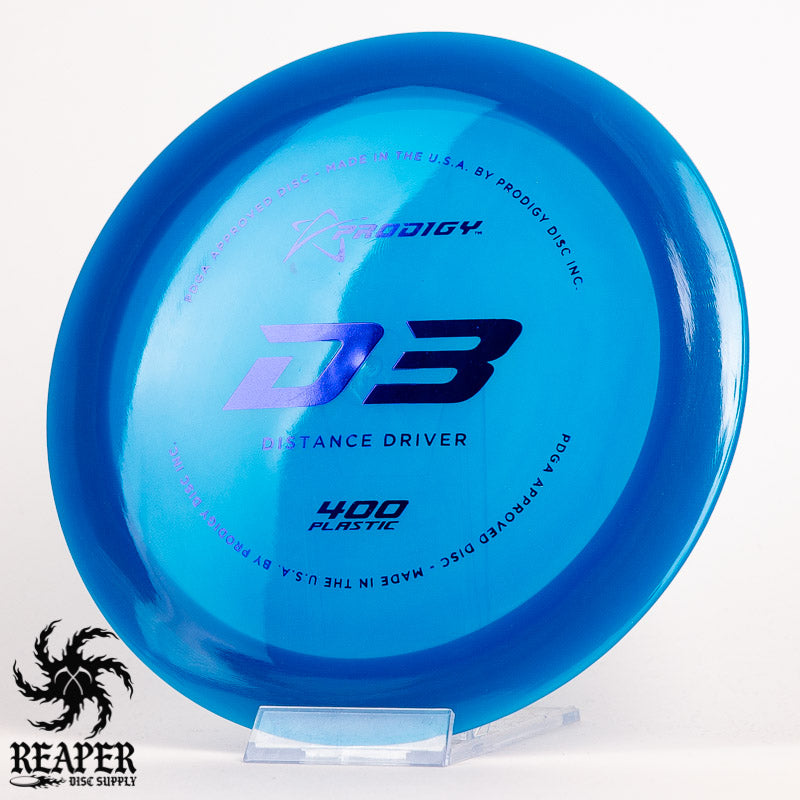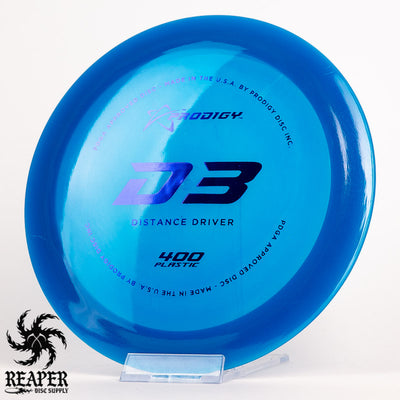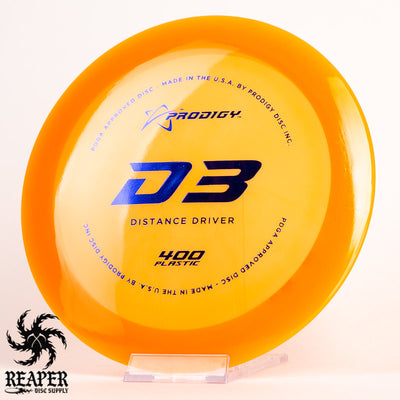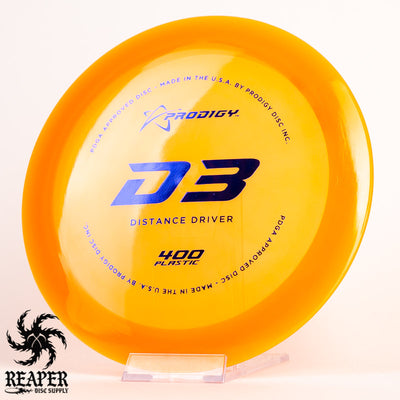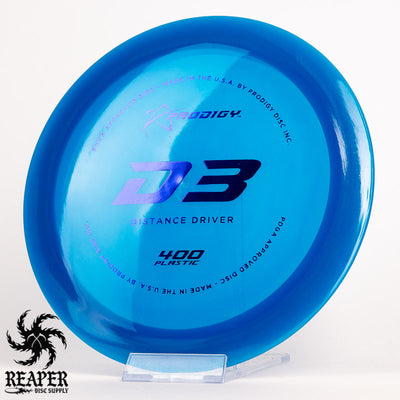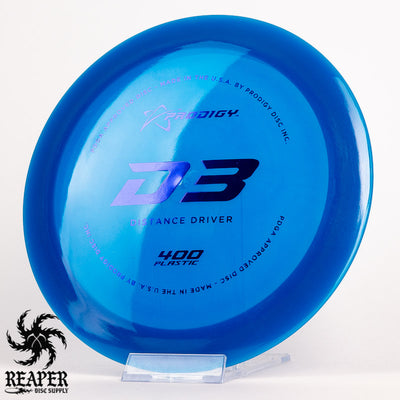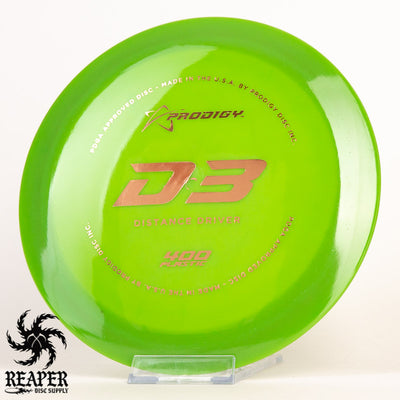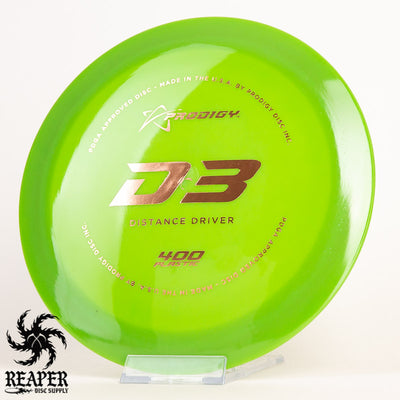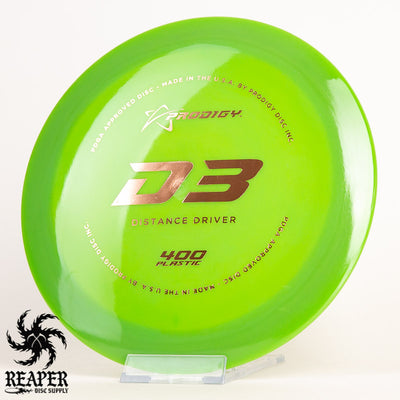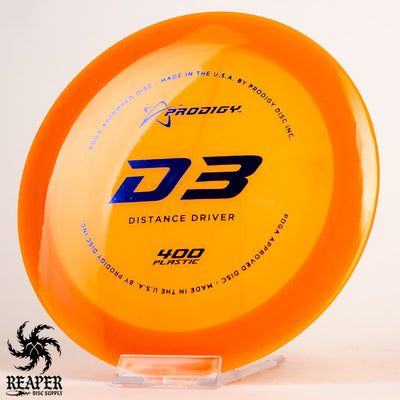 The Prodigy D3 500 is a stable distance driver great for advanced beginners and intermediate players.
When brand new, the D3 is a stable to somewhat overstable distance driver. As it beats in it becomes less stable and advanced players will be able to hyzer flip this bad boy into oblivion. I'd compare this disc to a worn-in Destroyer when new, and as it breaks in it flies truer to its flight numbers.
I can also throw the D3 sidearm rather easily. I find that if I keep it low and throw it with a significant amount of speed, it will turn over before gently fading. I've also noticed that it is a lot more torque-resistant than other stable distance drivers; like my ESP Scorch for example.
One thing to keep in mind is that this disc has a pretty wide rim. I'm partial to wide-rimmed discs (I can grip them better,) but if you have small hands or prefer smaller rims this might not be the disc for you.
More Prodigy drivers in 400 plastic:
Prodigy D3 400 Flight Numbers
Speed: 12
Glide: 6
Turn: -2
Fade: 2
Commonly used for: Distance drives
Stability: Stable
Experience: Intermediate +
Rim: Wide
Dimensions & Specs
Height: 1.7 cm
Rim Depth: 1.2 cm
Rim Thickness: 2.3 cm
Diameter: 21 cm
Flexibility: 12.02 kg
Max Weight: 174.3 gr