Discraft ESP Scorch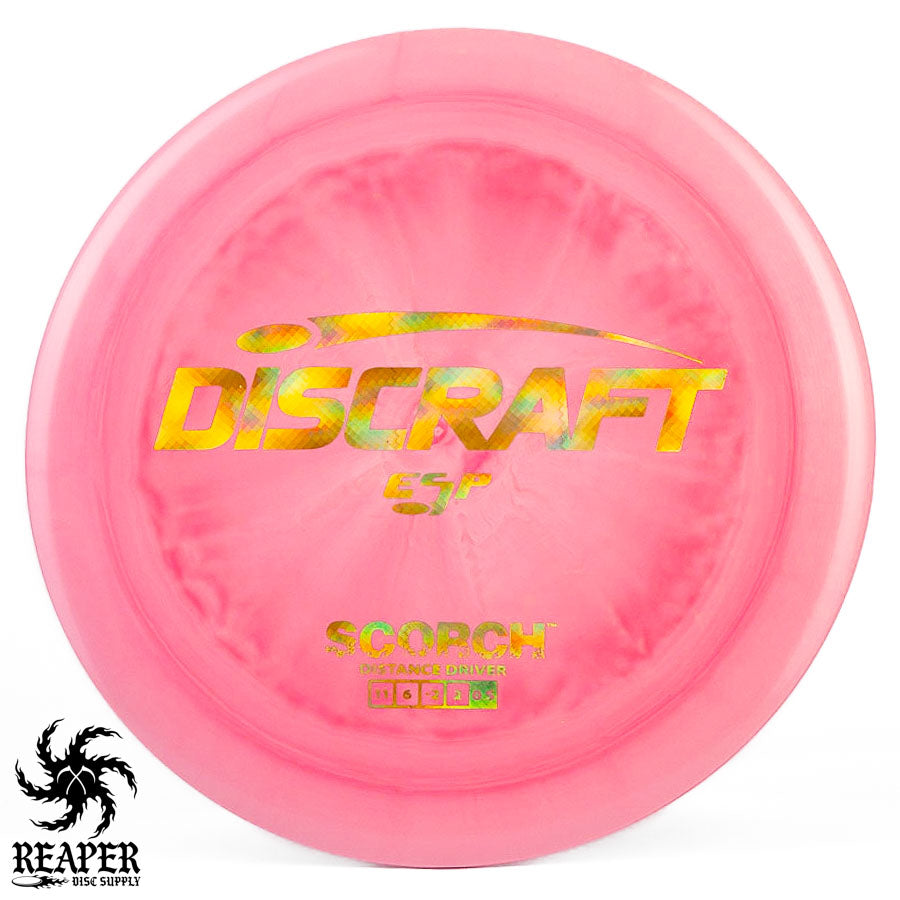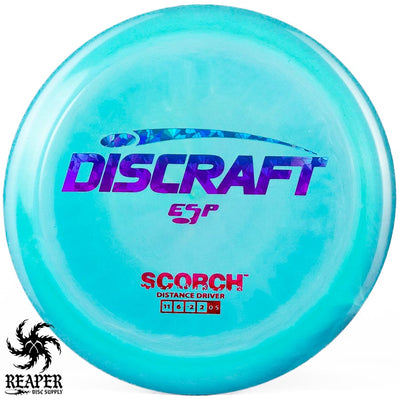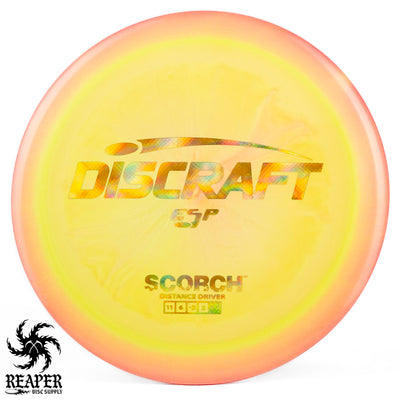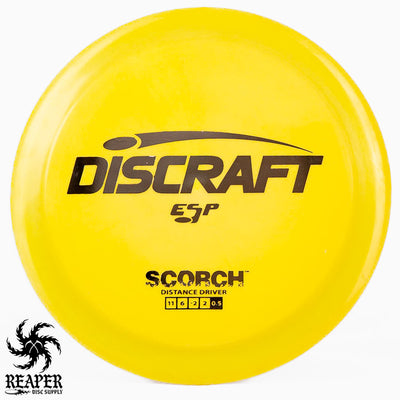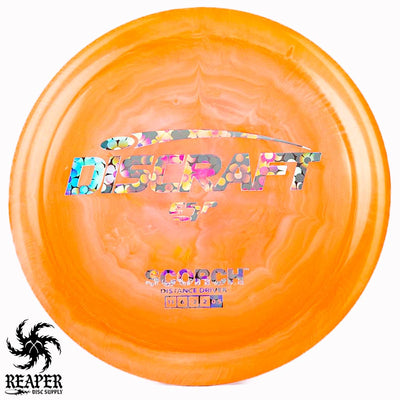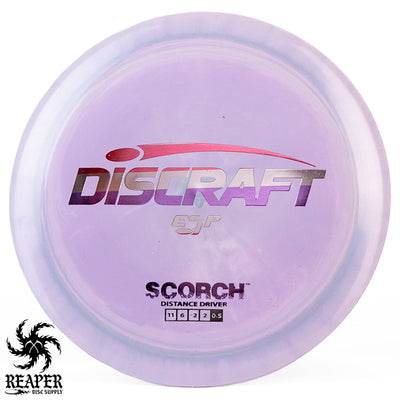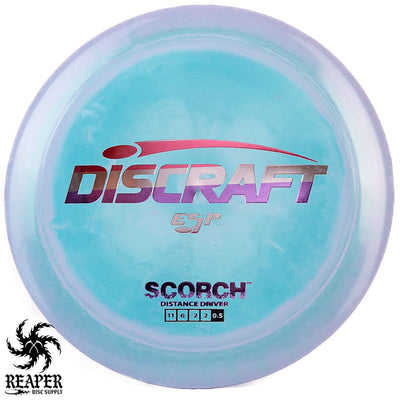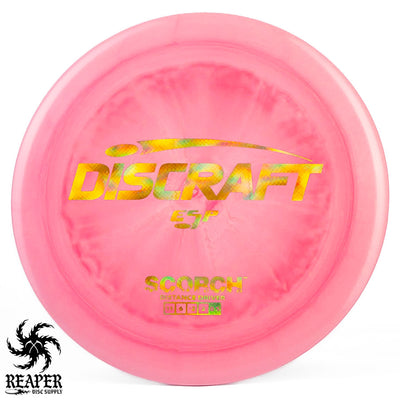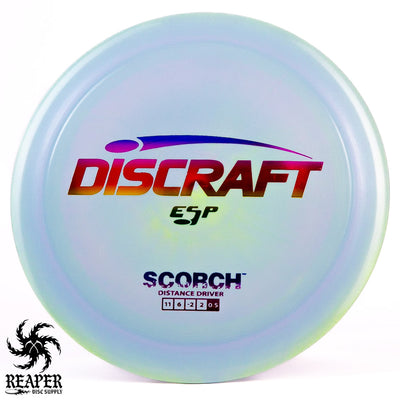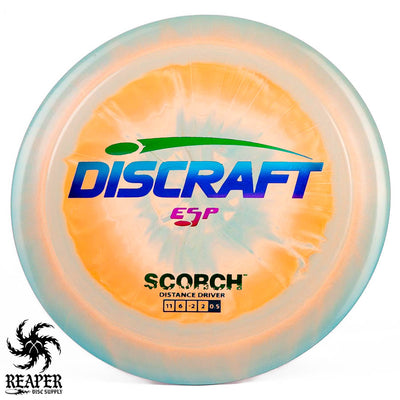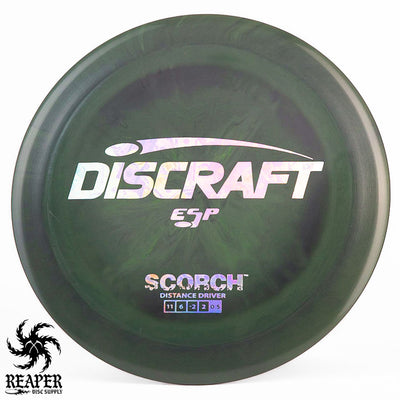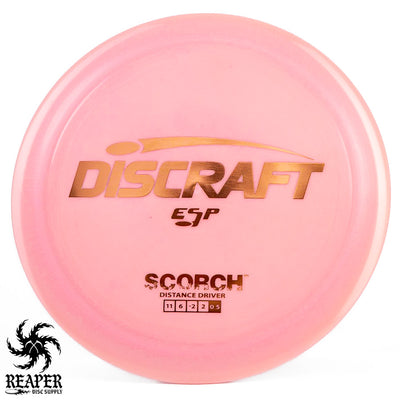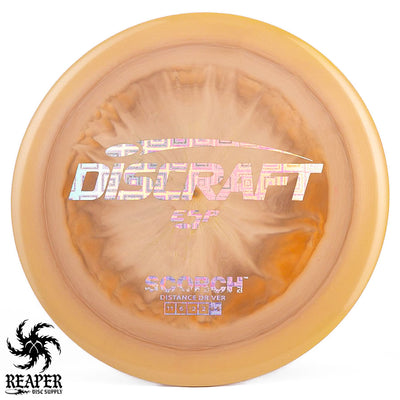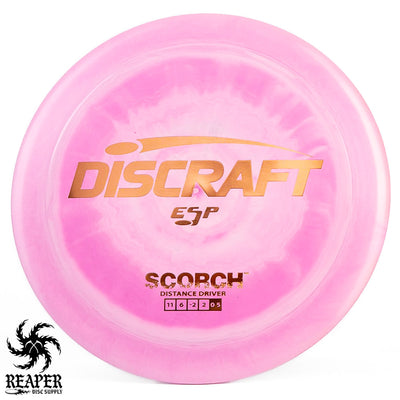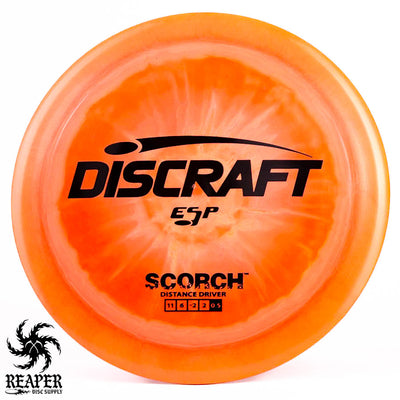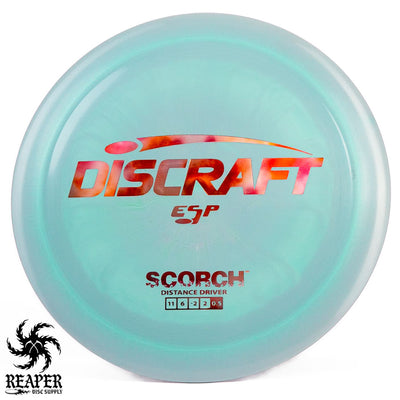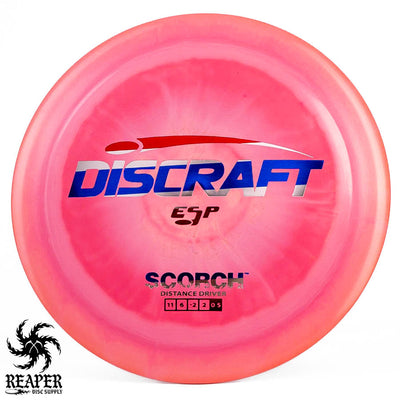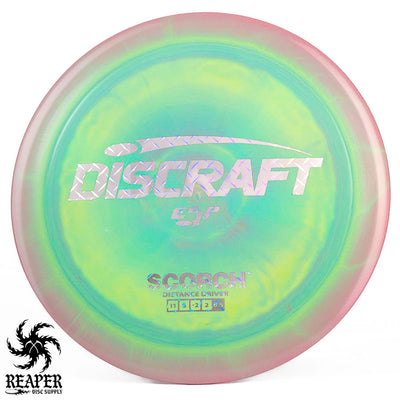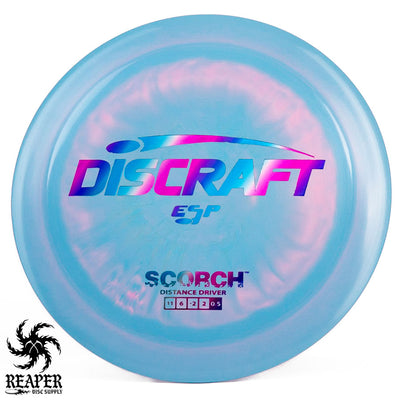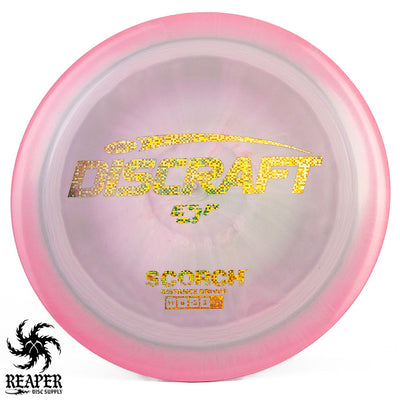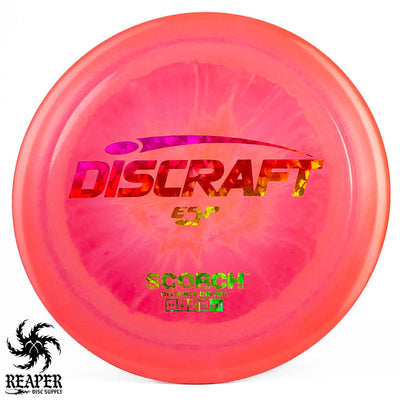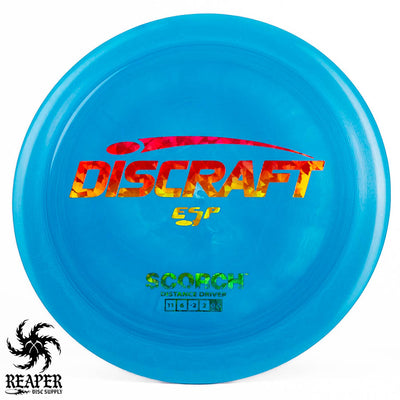 The Discraft ESP Scorch is a stable to understable disc golf distance driver.
The ESP Scorch is the disc I throw when I need maximum distance and it isn't too windy. In calm conditions I can consistently throw the Scorch about 30 feet farther than my Halo Star Wraith, as it flies like a super beat-in Wraith with even more glide. Players without a ton of arm speed will quickly fall in love with this disc, especially the flipper it gets.
The Scorch's rim is average depth/width and feels really comfortable when holding for forehand shots. When thrown fast and hard, this driver will hyzer flip for a full S-curve flight path. Once it beats in this disc is also great for long-distance rollers for more advanced players.
If you are an intermediate player looking to get maximum distance from a driver then give the ESP Scorch a shot.
You can check out the Scorch in other plastics, and for similar flying drivers we have the MVP Neutron Wave, Discraft Z Crank,  MVP Neutron Catalyst, and Discmania Active Premium Mentor.
Discraft ESP Scorch Flight Numbers
Speed: 11
Glide: 6
Turn: -2
Fade: 2
Commonly used for: Distance drives
Stability: Stable
Experience: Intermediate +
Rim: Average width
Dimensions & Specs
Height: 1.8 cm
Rim Depth: 1.1 cm
Rim Thickness: 2.2 cm
Diameter: 21.1 cm
Flexibility: 12.05 kg
Max Weight:

 175.1 gr