Prodigy D3 MAX 400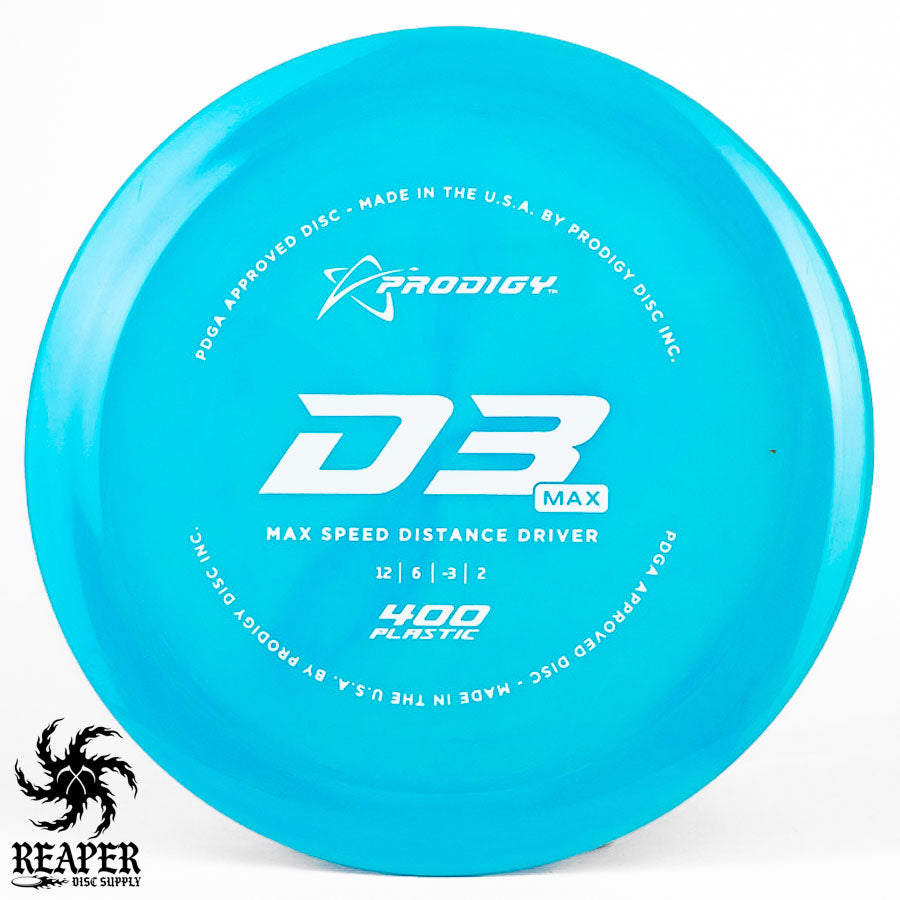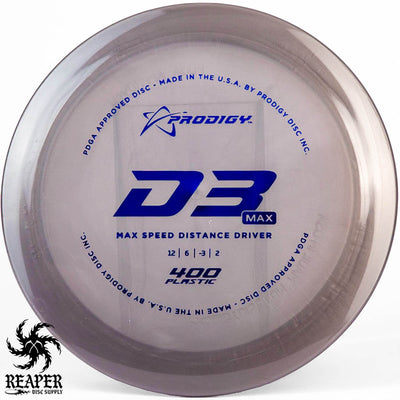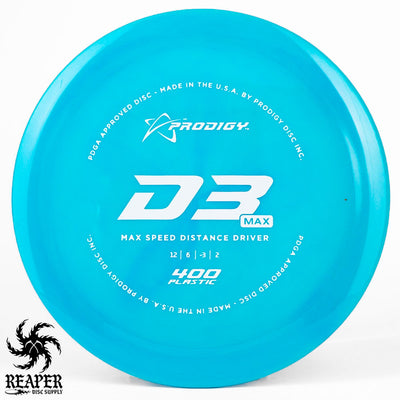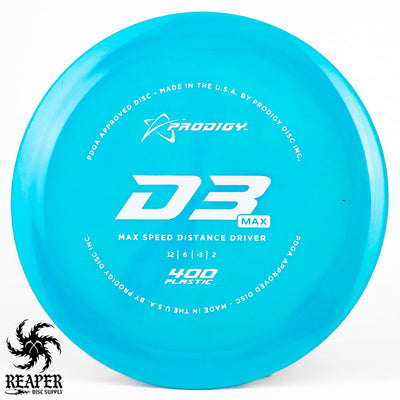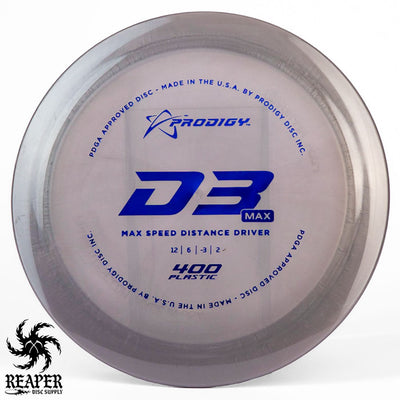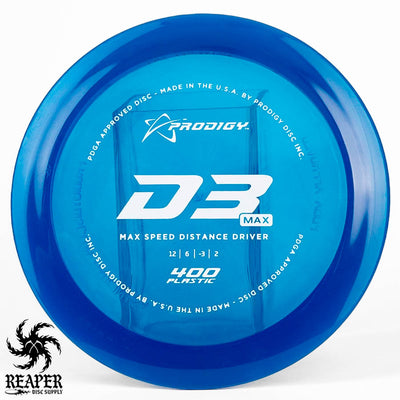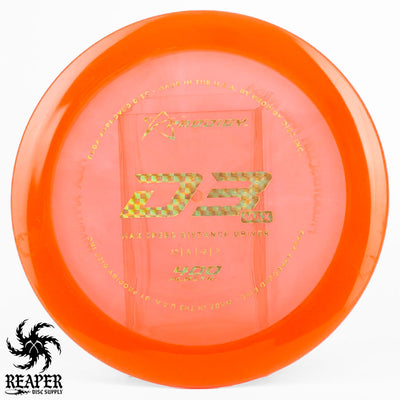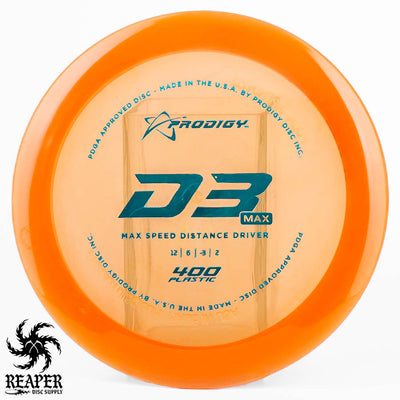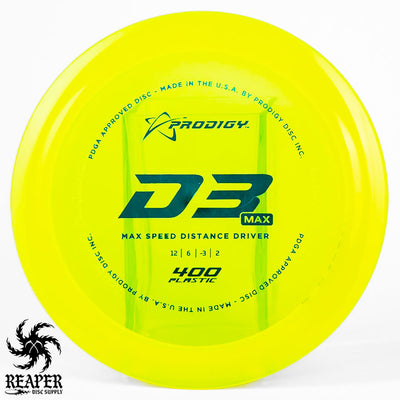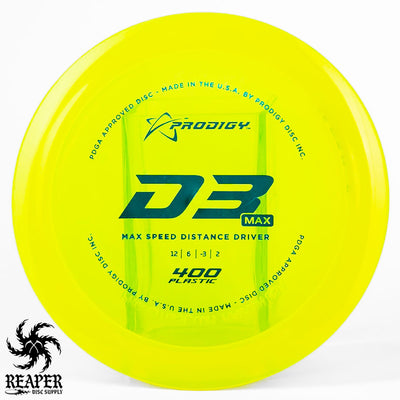 If you're in the market for a glidey, ultra-fast max distance driver, the Prodigy D3 MAX 400 might be just what you're looking for. With a height of 1.8 cm, the D3 Max is one of the thinnest discs available in the distance driver line. Like the others in its class, it still has the wide 2.4 cm rim, giving it the ability to glide for days.

We'd recommend this disc to anybody who is interested in trying it, especially those who may have slower arm speeds and are looking for some gratuitous distance on their forehands and backhands.
For those blessed with big arms, the D3 Max is a maximum-distance flex shot machine. As consistent as it is, it'll be more fun when you're able to get into the 400' range.

The 400 plastic is a great choice for this distance driver as the premium quality of this disc will allow the thrower to maintain a firm grip even in wet weather conditions.
The plastic blend breaks in nicely over time, making it a great disc to grow your game with. After some seasoning, the D3 will still hold an anhyzer line well.

Wanting something else? Do yourself a favor and browse our collection of Prodigy discs for sale here.

Prodigy D3 MAX 400 Flight Numbers:
Speed: 12
Glide: 6
Turn: -3
Fade: 1.5
Stability: Understable
Commonly Used For: Max-distance drives