Innova Pro Pig Stiff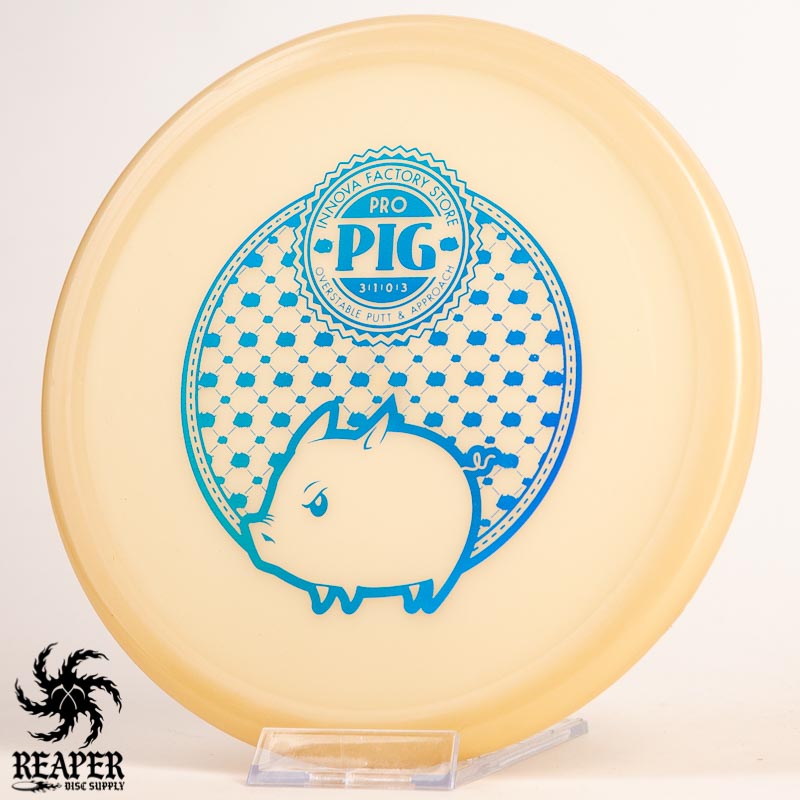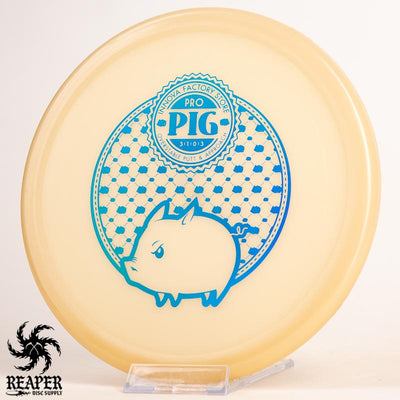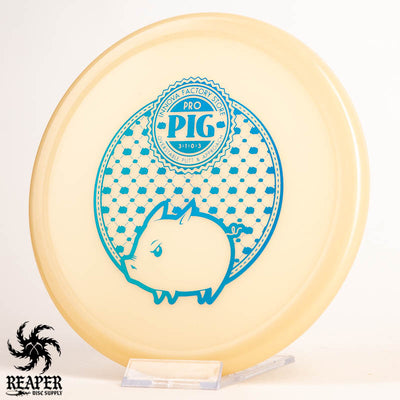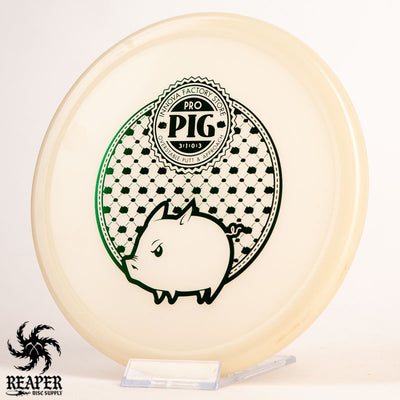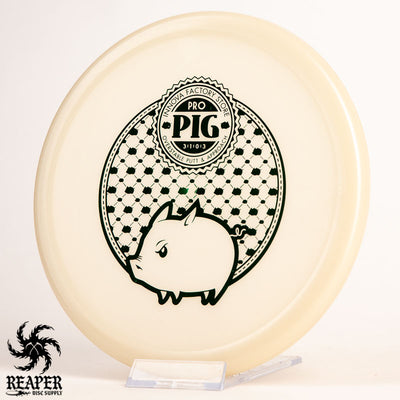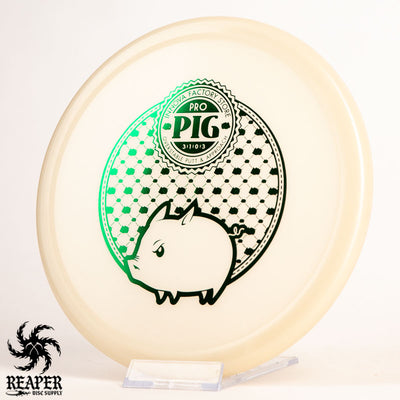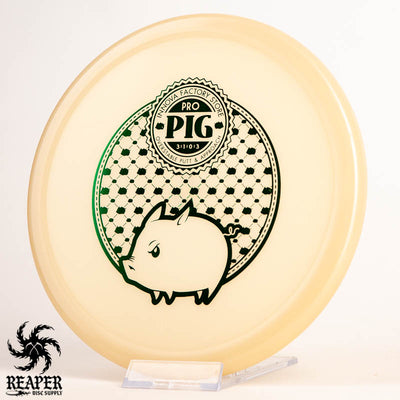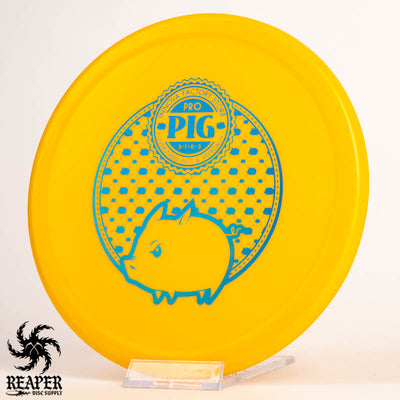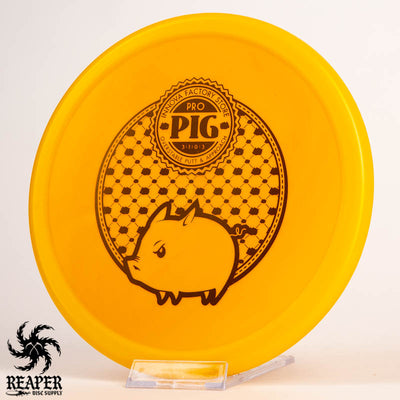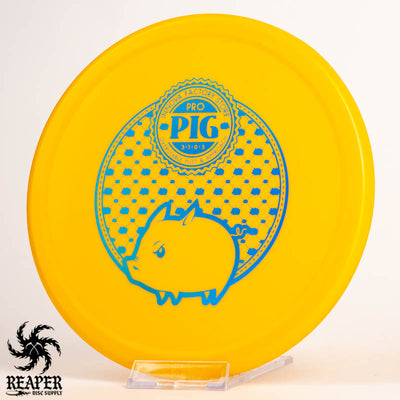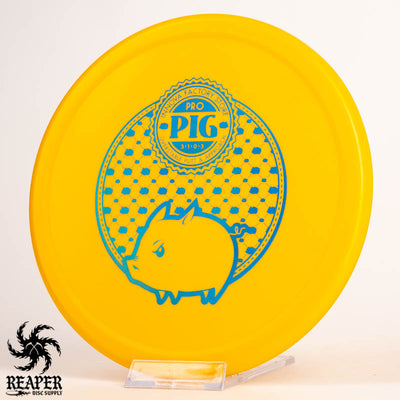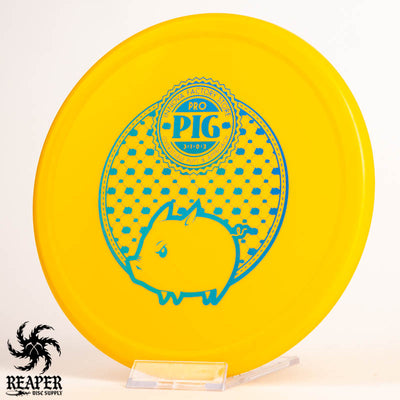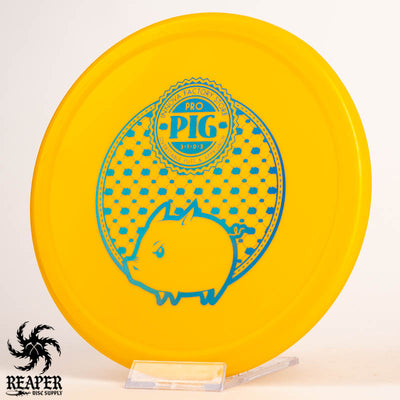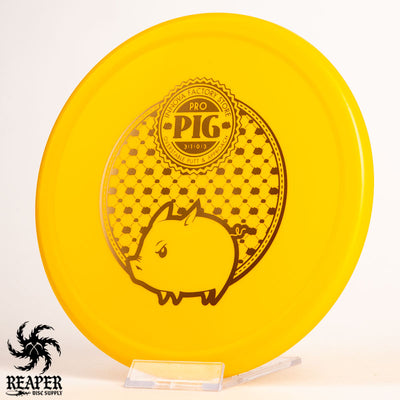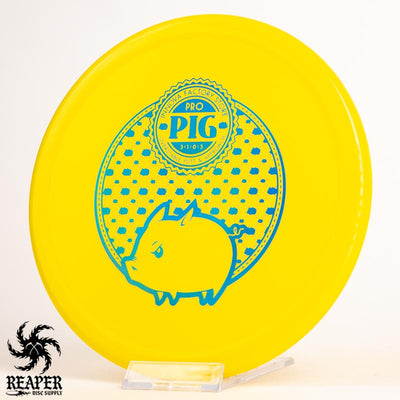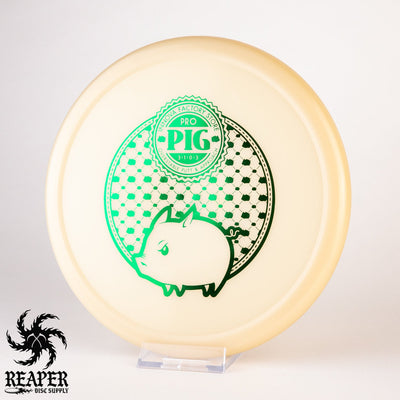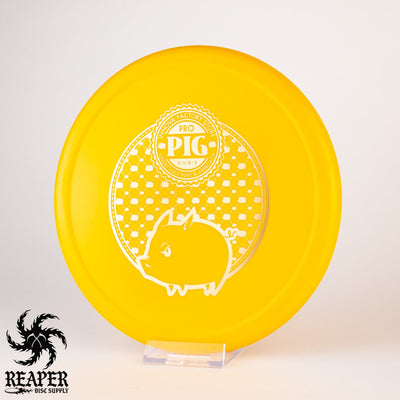 The Innova Pro Pig Stiff is an overstable putt & approach disc made with grippy plastic. If you haven't held Innova's Stiff Pro plastic what are you even doing with your life? This is the most comfortable, grippy plastic and the stiffness makes it the perfect option for using the Pig as a throwing putter.
The Stiff Pig is most commonly used as an approach disc or driving putter. The overstable profile of this disc makes it easy to rip it as hard as you want without worrying about it turning over. It provides a dependable, hard-fading flight path every time you throw it which is what makes it ideal for upshots.
This disc is also ideal for sidearm throwers who like deep-rimmed forehand discs. It fits comfortably in your hand and the thumb track groove helps stabilize your grip. Perfect for technical forehand approach throws, especially in the wind.
We also carry Innova's Pro Soft Pig and Tour Series Glow Pro Pig.
More overstable approach discs:
Innova Pro Pig Stiff Flight Numbers
Speed: 3
Glide: 1
Turn: 0
Fade: 3
Commonly used for: Approach/upshots
Stability: Overstable
Rim: Beaded, deep
Dimensions
Rim Depth: 1.4 cm
Rim Thickness: 1.4 cm
Height: 2.1 cm
Diameter: 21.2 cm
Max Weight: 176 gr
Flexibility: 9.64 kg