Discmania Hard Exo Tactic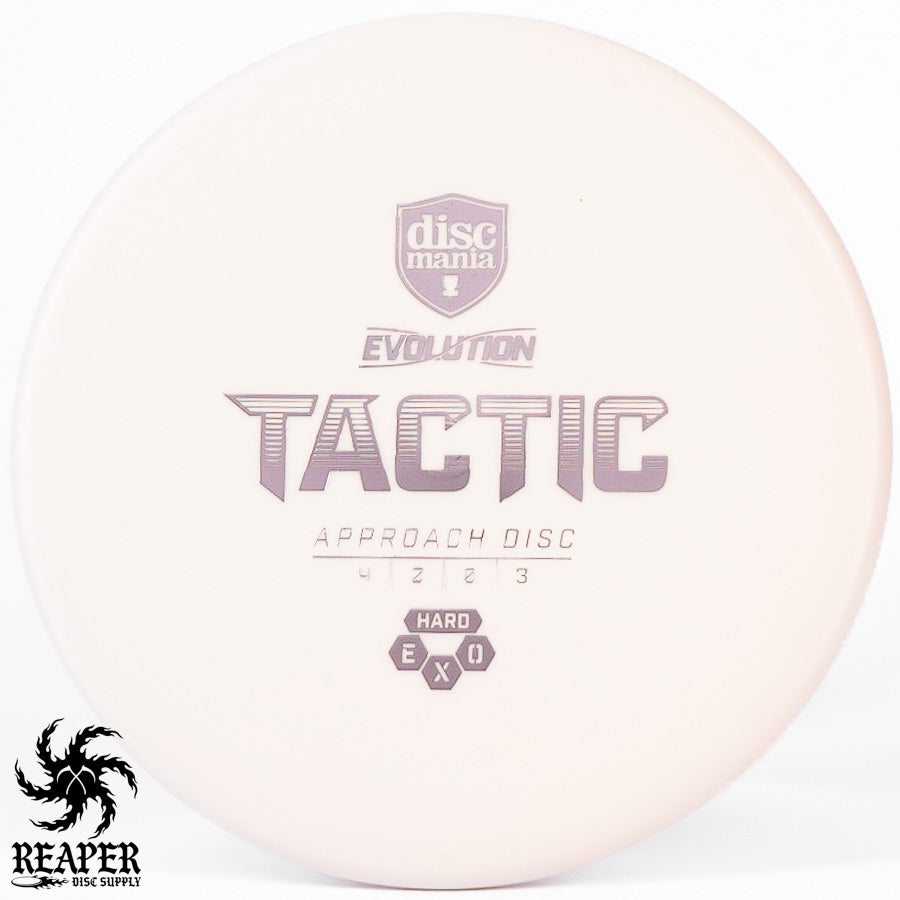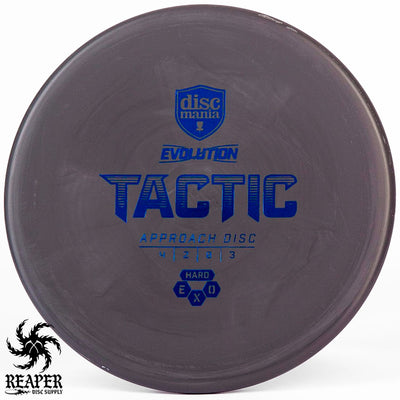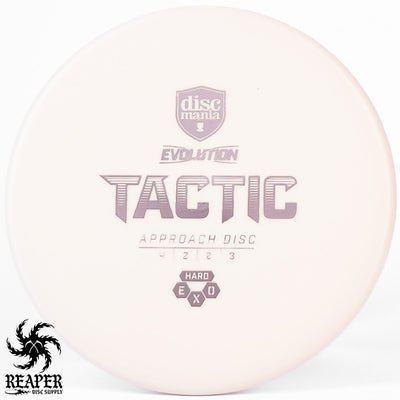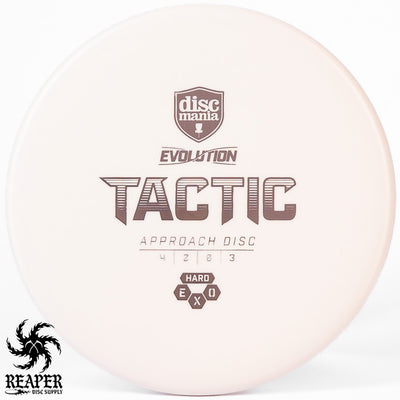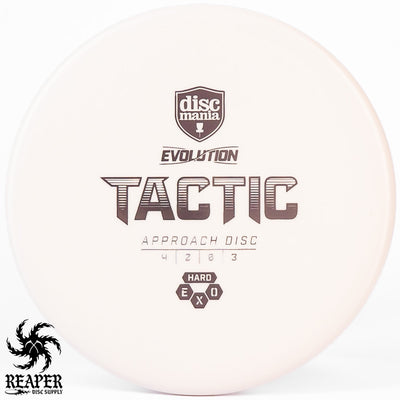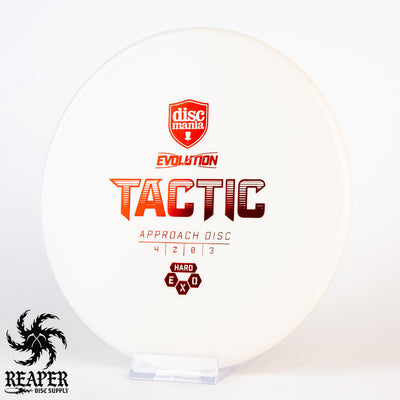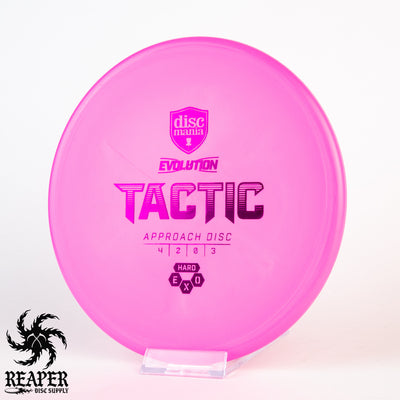 The Discmania Hard Exo Tactic is an overstable approach disc with low glide and grippy hard plastic. This plastic is extremely grippy, and the stiffness will help hold its stability longer before breaking in.
The Discmania Tactic is an extremely dependable disc that you can rely on even on the windiest courses. With virtually no skip and the high amount of fade, the Tactic was made to curl up next to the basket - but can also grip the chains.
If you are looking for an overstable putt and approach disc that you can count on, try out a Tactic today. 
Looking for something with a little more flash? Check out these Eagle McMahon Razor Claw 2 Vapor Tactics.
Discmania Hard Exo Tactic Flight Numbers:
Speed: 4
Glide: 2
Turn: 0
Fade: 3

Stability: Overstable
Commonly Used For: Approach shots