Axiom Neutron Envy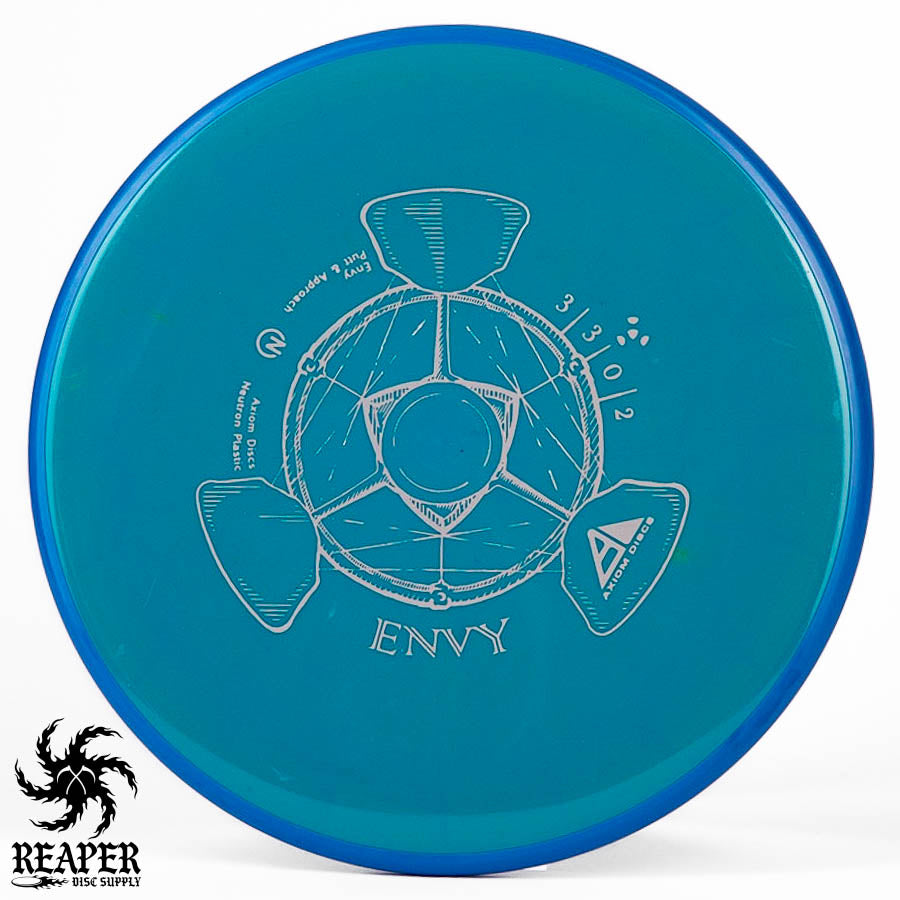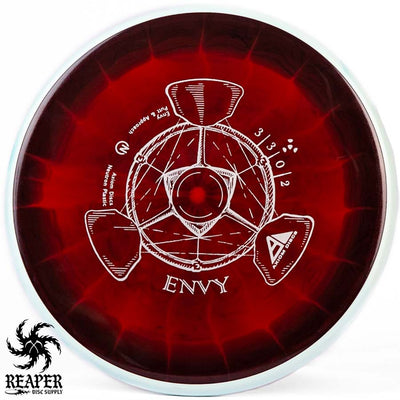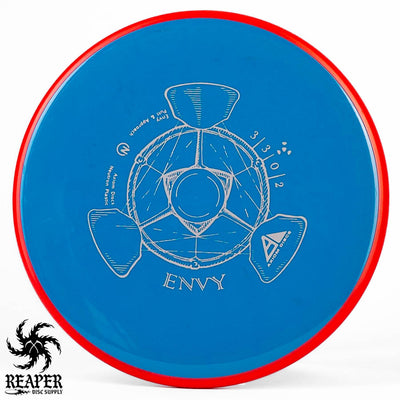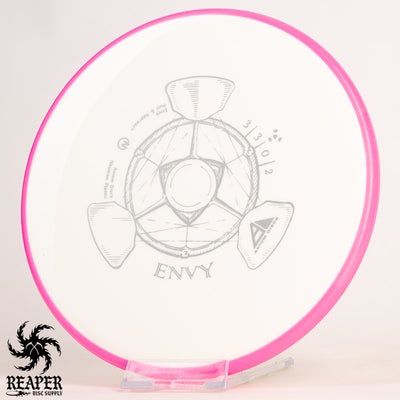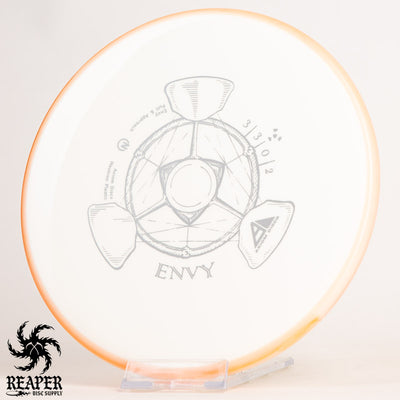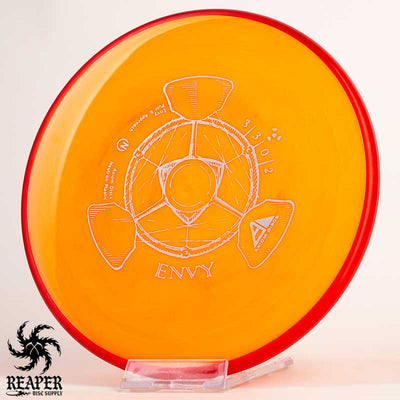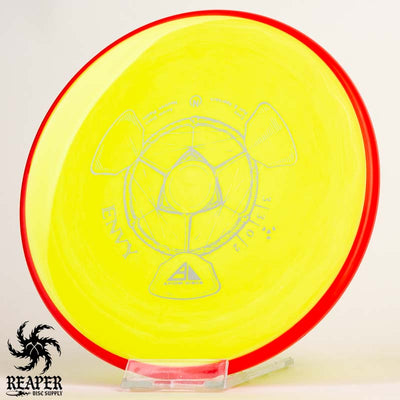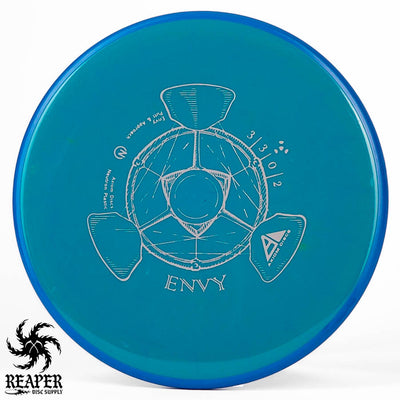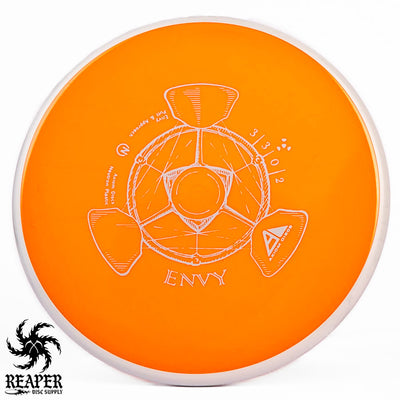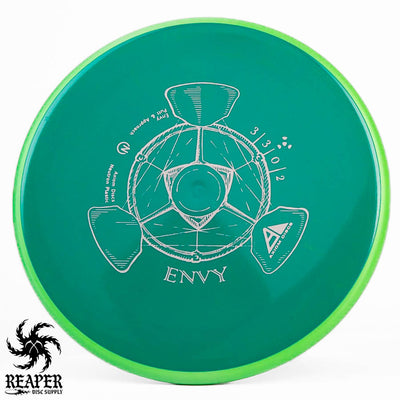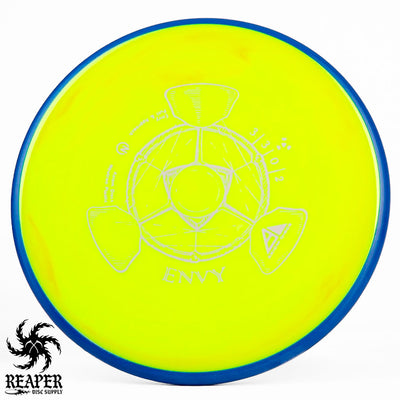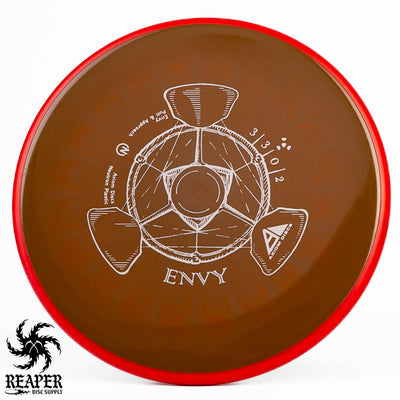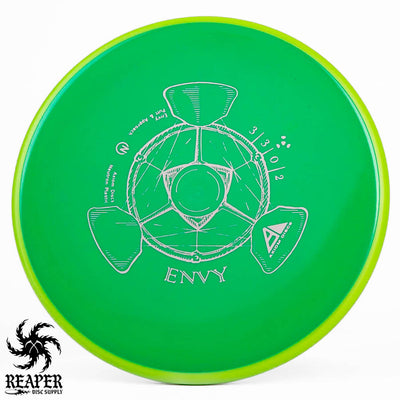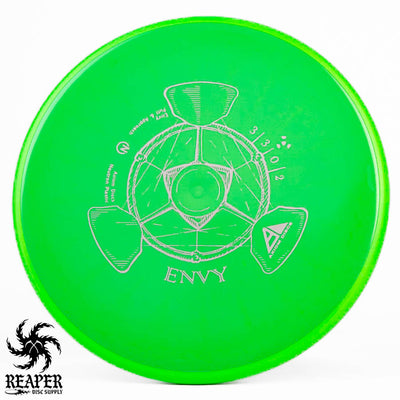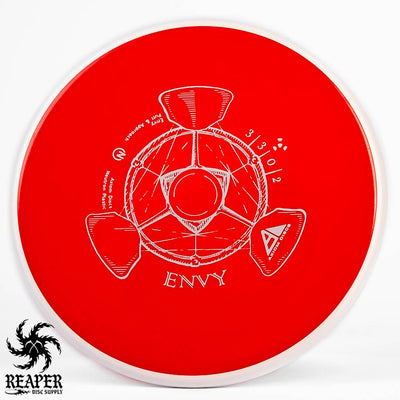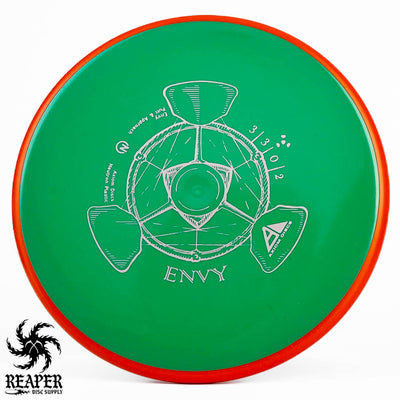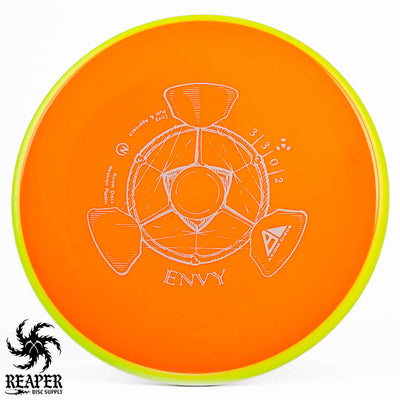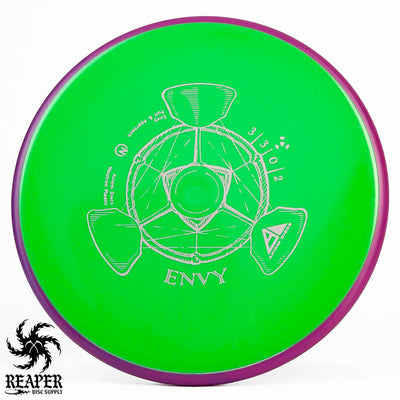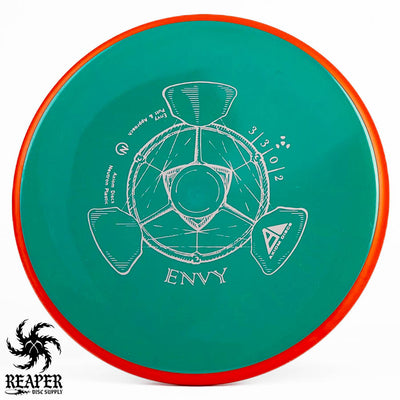 The Axiom Neutron Envy is a stable to slightly overstable disc golf approach disc that belongs in every player's bag.
The Neutron Envy is one of the best driving putters and approach discs ever created, if not the best. It is a fun disc to throw and is equally effective as a driving putter as an OS putter, where it really shines.
Shop: Axiom Soft Envy

The Envy Neutron flies incredibly straight, with a predictive fade about 80% of the way through its flight. This is the best approach disc I've ever used for those straight-touch shots. When you want to throw a shot with all of your force without having it travel too far, this is a terrific option since it holds whatever line you put it on.
Shop: Eclipse 2.0 Envy (Glow)

If you release it flat with a good snap, it will fly laser straight for you whether you are throwing from 30 feet or 300 feet out. Even a moderate headwind does not corrupt its flight path.
Shop: Axiom Envy (Plasma)

The narrower rim shape makes it feel more like throwing a midrange than a putter. You will not regret getting this disc!

Axiom Neutron Envy Flight Numbers
Speed

: 3

Glide

: 3

Turn

: 0

Fade

: 2
Commonly used for: Approach shots
Stability: Stable to overstable
Experience: Any
Axiom Envy Neutron Dimensions & Specs
Height

: 1.8 cm

Rim Depth

: 1.4 cm

Rim Thickness

: 1.1 cm

Diameter

: 21 cm

Flexibility

: 8.73 kg

Max Weight:

 174.3 gr