Axiom Plasma Envy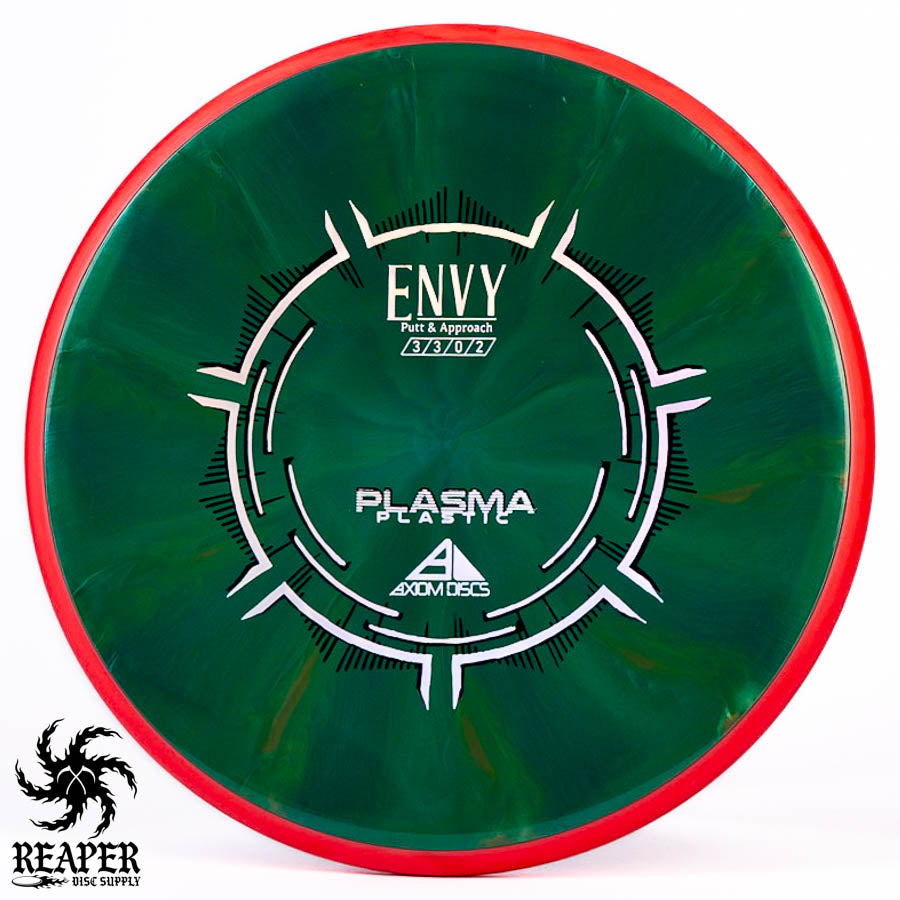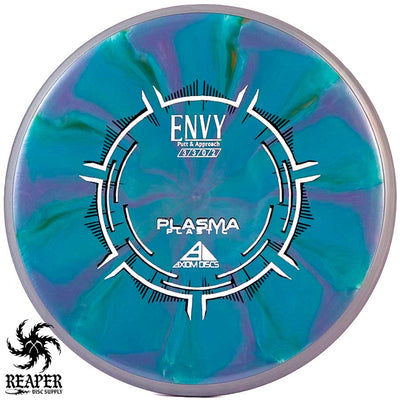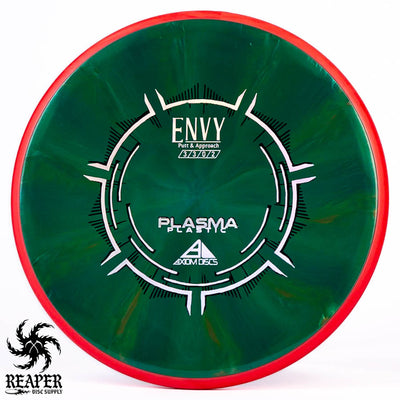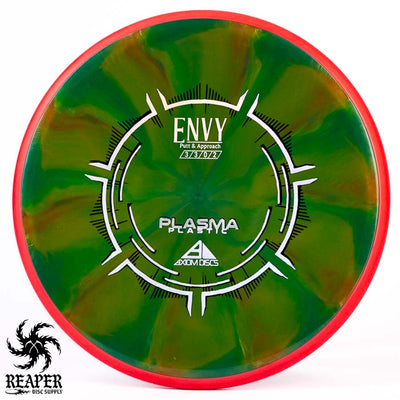 The Axiom Plasma Envy is an overstable putt & approach disc made with premium plastic. This plastic is one of the prettiest plastics that Axiom produces and it's also their most stable. It can withstand a ton of damage and wear without losing stability as it beats in.
The Plasma Envy is one of my all-time favorite throwing/driving putters, especially for forehand shots. The small and shallow rim lets your fingers release smoothly when throwing forehand; they definitely won't be catching the edge of the rim with this disc.
If you are trying to find a technical approach disc that can also cut through the wind, an Envy is a perfect choice. It has just enough stability to withstand bad weather, but not too much that you can't shot-shape with it. 
We also have the Axiom Prism Plasma Envy, Axiom Eclipse 2.0 Glow Envy, Axion Neutron Envy
Axiom Plasma Envy Flight Numbers
Speed: 3
Glide: 3
Turn: 0
Fade: 2
Stability: Overstable
Commonly used for: Forehand and backhand approach shots
Dimensions:
Diameter: 21 cm
Height: 1.8 cm
Rim Depth: 1.4 cm
Rim Thickness: 1.1 cm
Max Weight: 174.3 gr
Flexibility: 8.73 kg