Discmania Razor Claw 2 Vapor Tactic (Eagle McMahon Signature)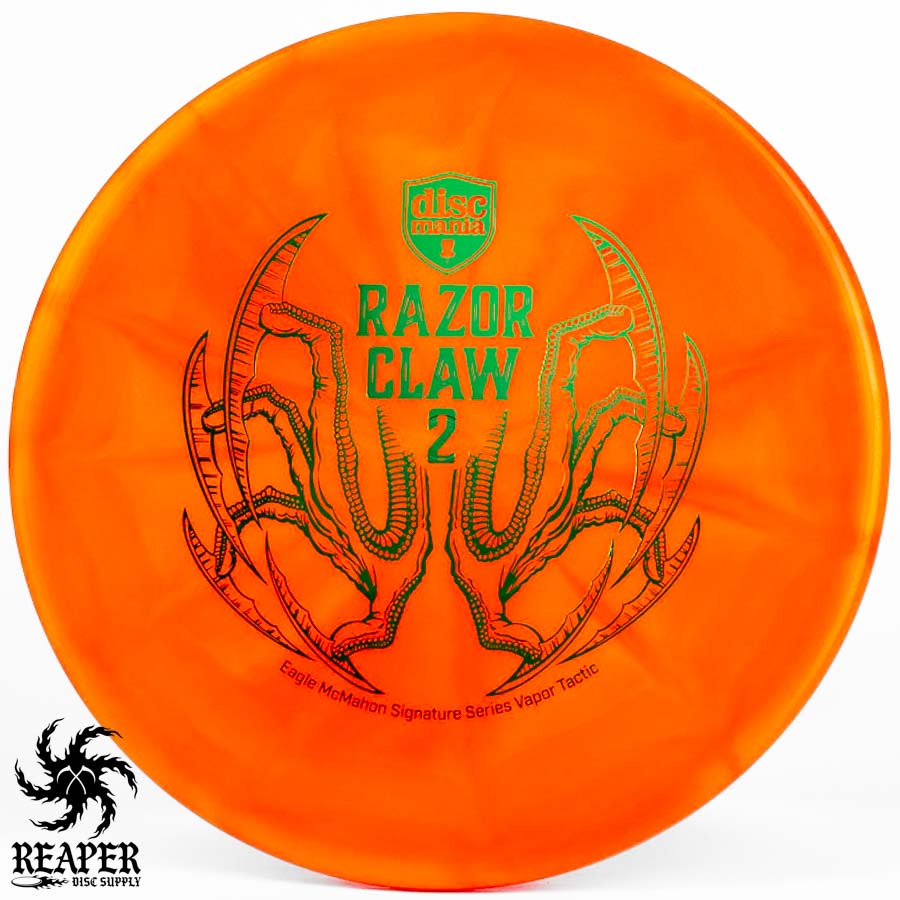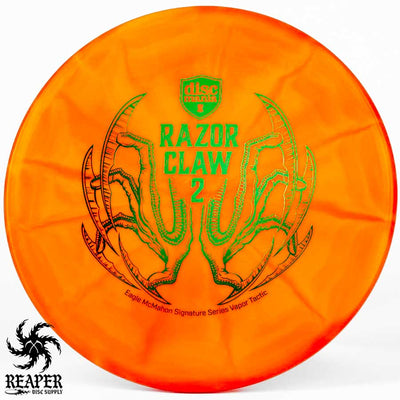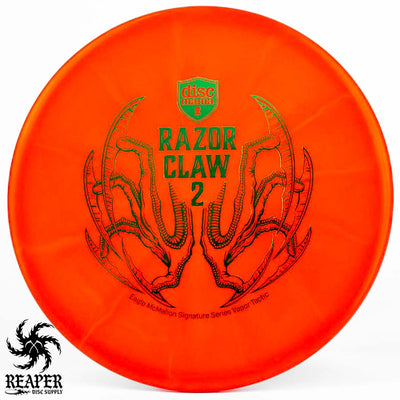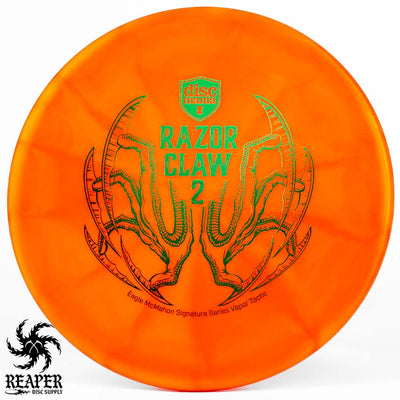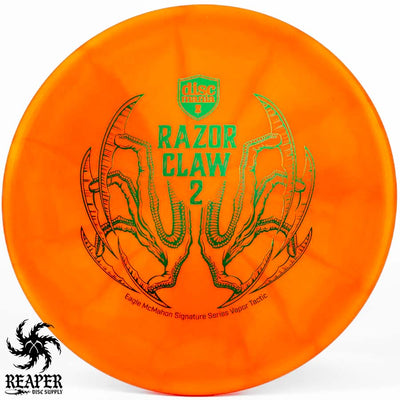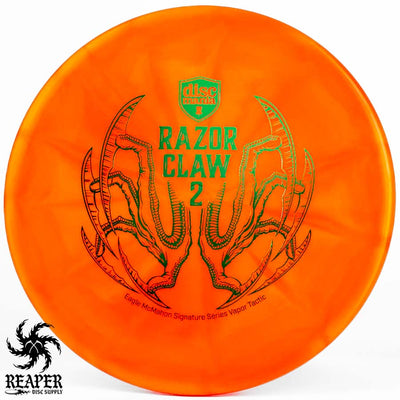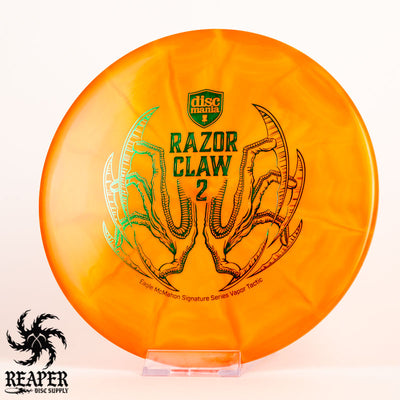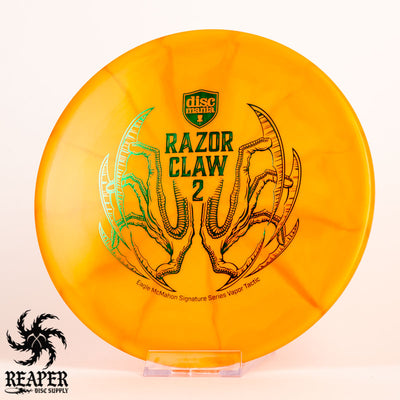 These Discmania Razor Claw 2 Eagle McMahon Vapor Tactics are just as fun to throw as they are to look at. Featuring gorgeous swirly burst Vapor plastic and a dope razor talon stamp, this overstable midrange is a must-have for any Discmaniac! The Razor Claw 2 is like the big brother to a Discraft Zone with a little less glide and is even more overstable.
Now available: Eagle McMahon Razor Claw 3
The minimal glide makes this disc an excellent choice for approach shots that you don't want skipping and flies great both backhand and forehand. There's a reason you always see Eagle throwing his Tactic for a majority of his approach shots - it performs reliably in almost any situation on the course!
Discmania Razor Claw 2 Flight Numbers:
Speed: 4
Glide: 2
Turn: 0
Fade: 4


Stability: Very overstable
Commonly Used For: Approach shots, predictable midrange shots