Innova Star AviarX3 (Maria Oliva 2022 Tour Series)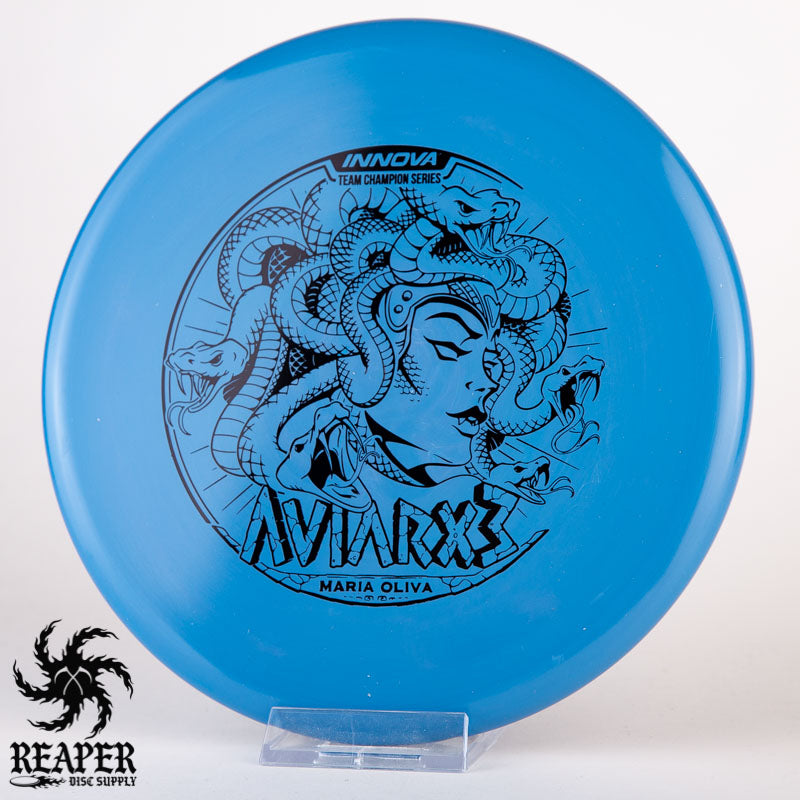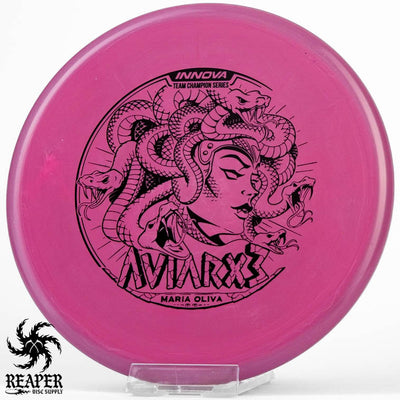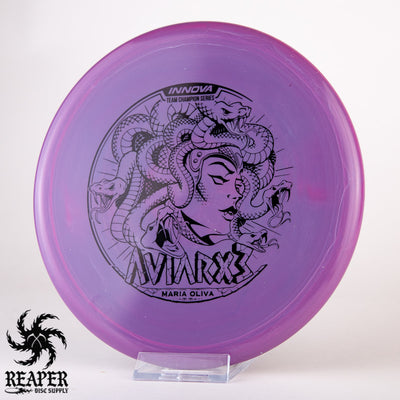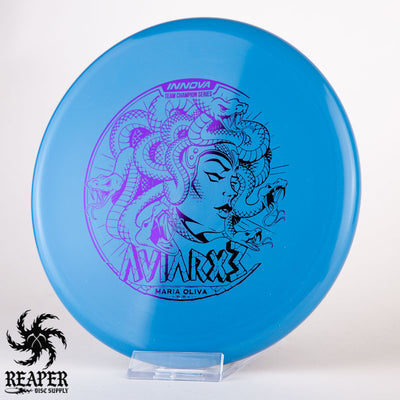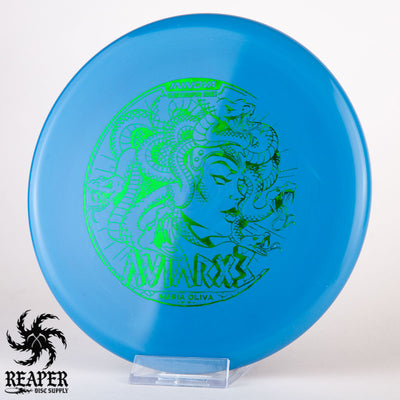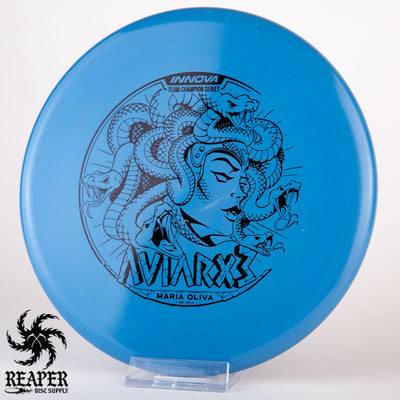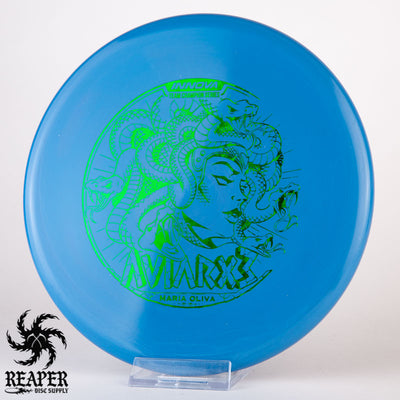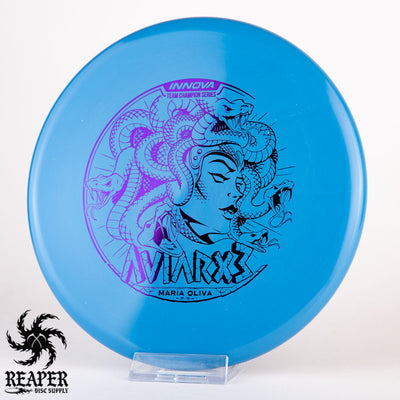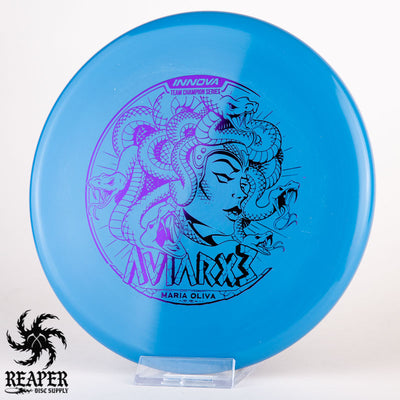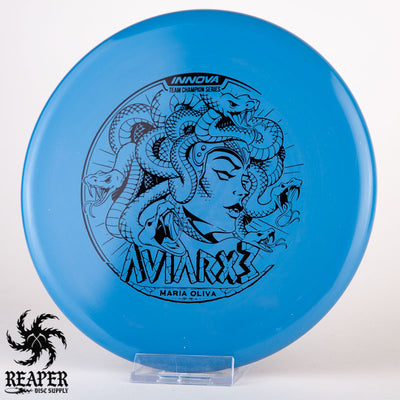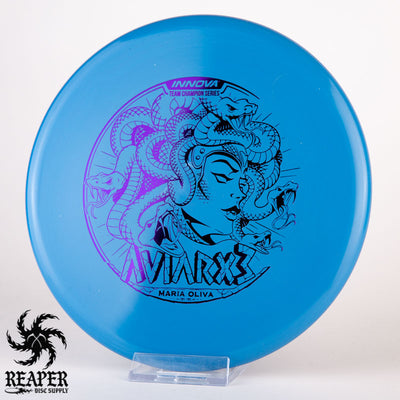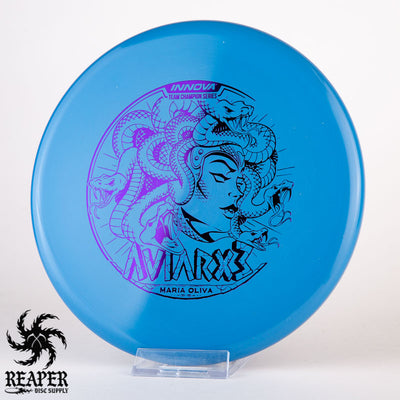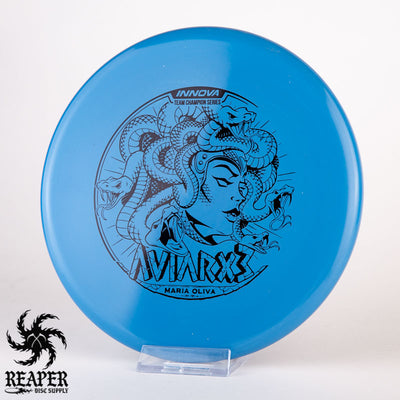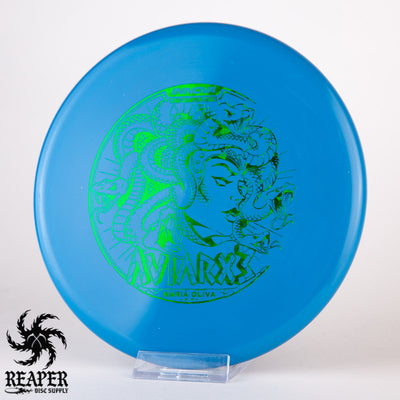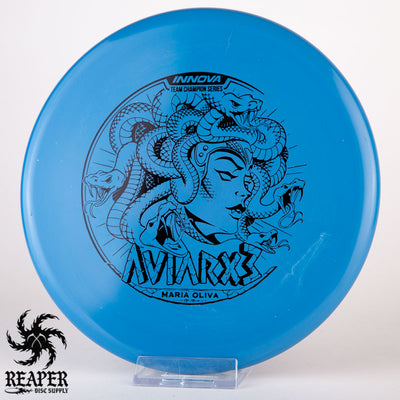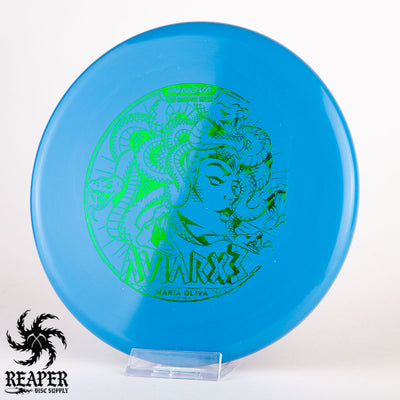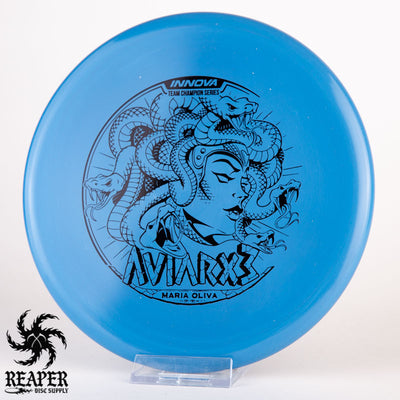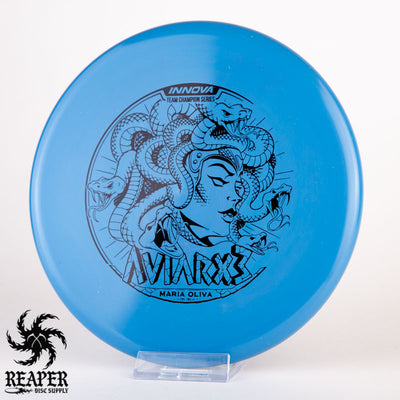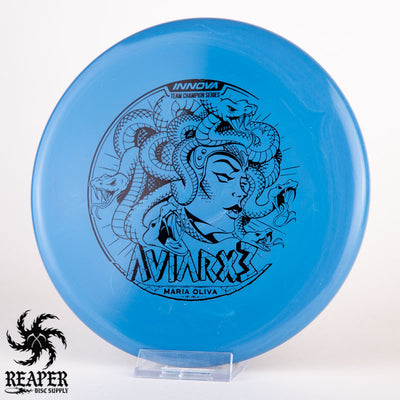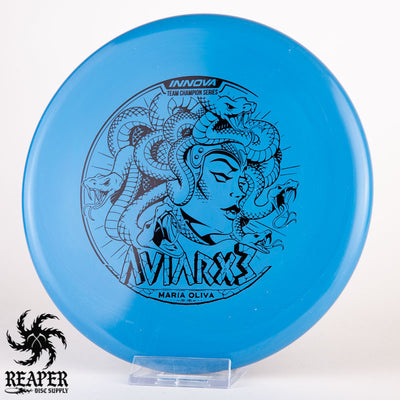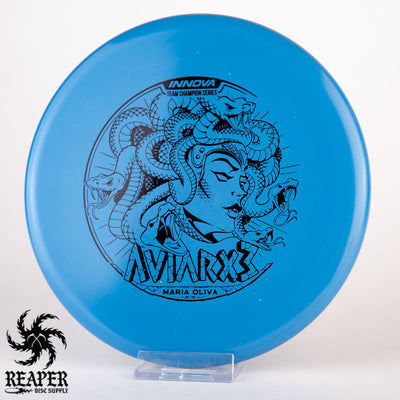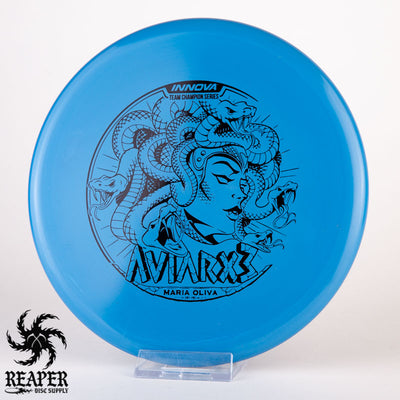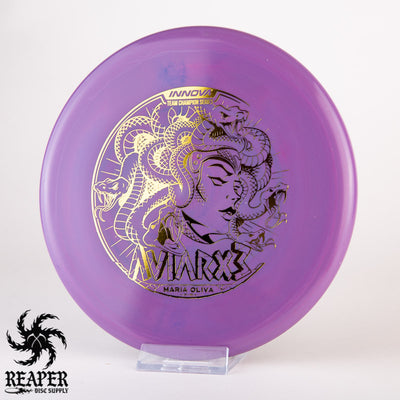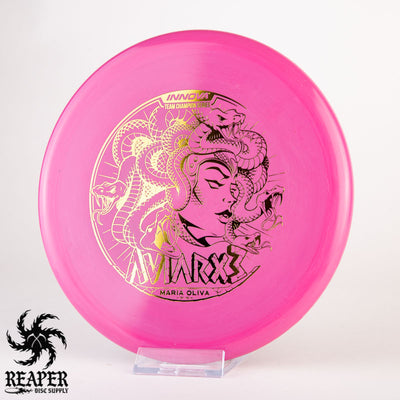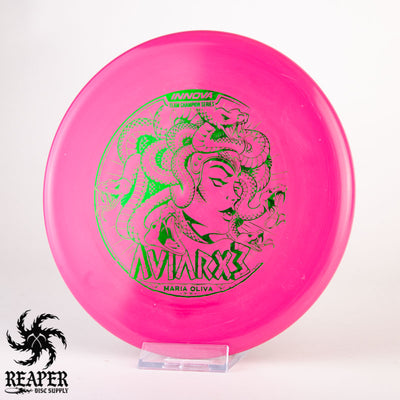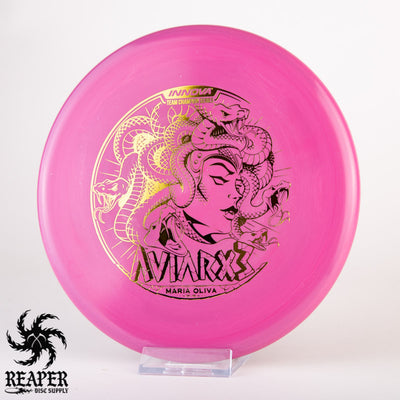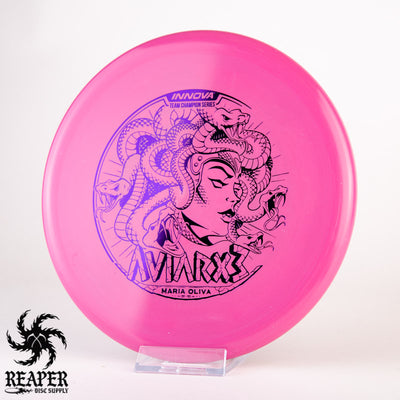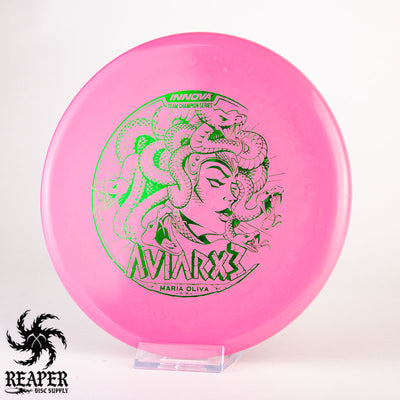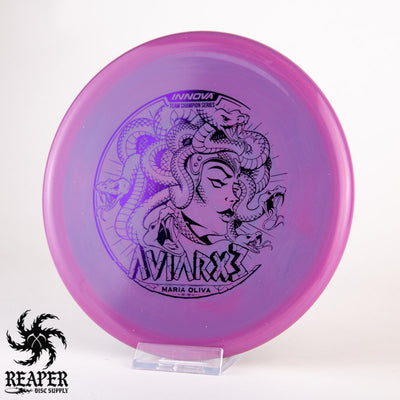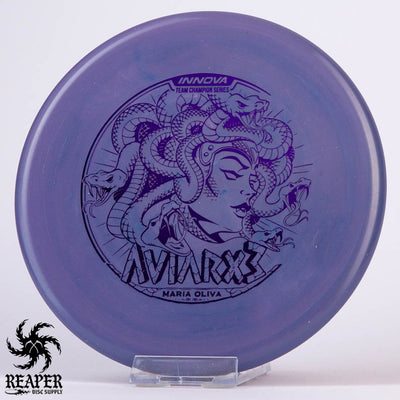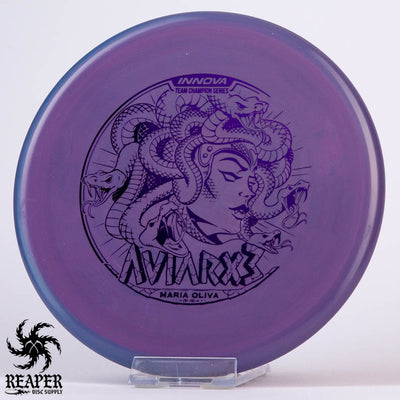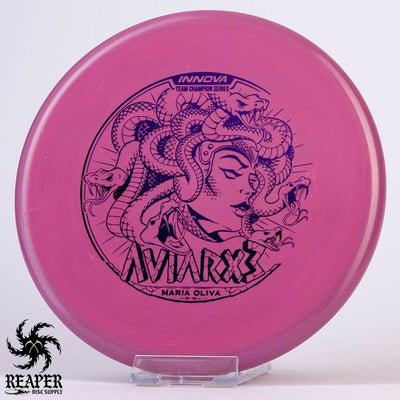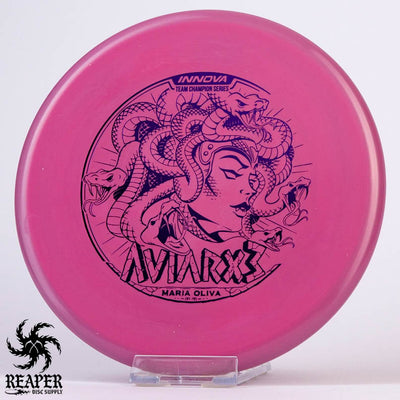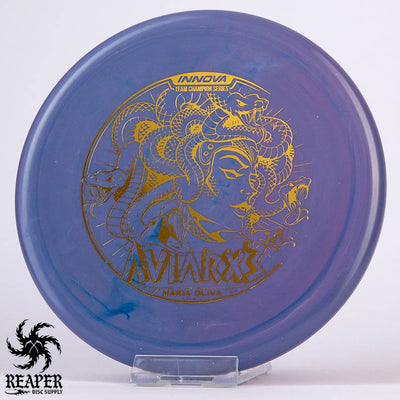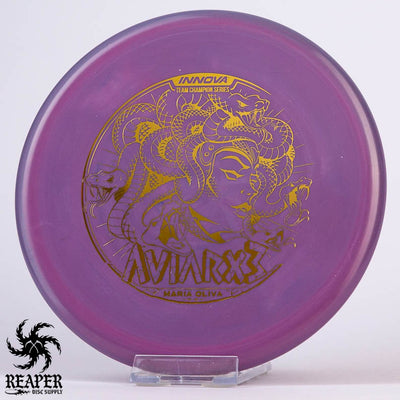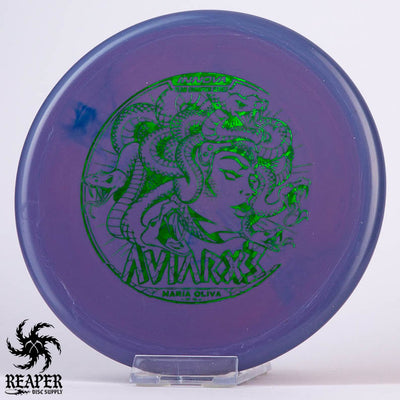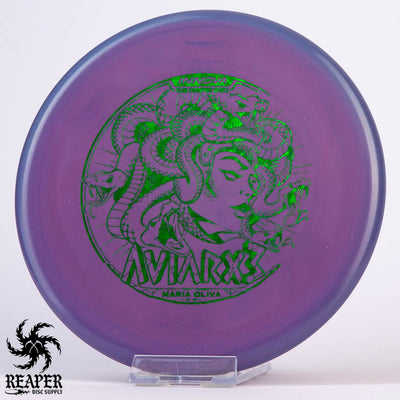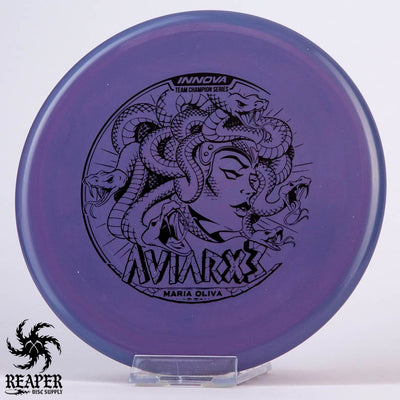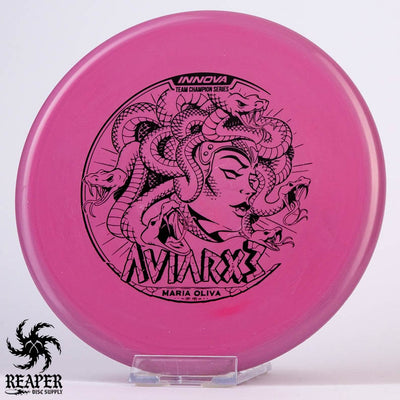 Christine Jennings chose the Innova Star AviarX3 as her 2022 Tour Series disc, and it comes with an awesome Medusa stamp, and multiple color options!
The Innova Star AviarX3 is an overstable putt & approach disc that is most commonly used for upshots. This approach disc is excellent for backhand putter drives since it is very torque resistant, and can be used for any drives under 250'.
Forehand dominant players will love the AviarX3, as it's low profile allows for a clean release and your fingers won't get caught on the rim. This disc can also be used as a putting putter, especially for putts outside of the first circle.
The AviarX3 has a low glide rating, so it is awesome for approach shots that you don't want to skip past the basket. Innova's Star plastic works beautifully for the X3 and makes it feel more like you are throwing a midrange than a putter, which doesn't normally come in this premium plastic.
Jeremy Koling swears by his AviarX3 and if it's good enough for Big Jerm & Maria Oliva it's good enough for me. Don't miss your chance to add this incredible disc to your bag!
Check out more 2022 Tour Series discs, and more plastics here: Innova AviarX3 Approach Disc
Innova AviarX3 Flight Numbers
Speed: 3
Glide: 2
Turn: 0
Fade: 3
Commonly Used For: Approach shots
Stability: Overstable
AviarX3 Dimensions
Height: 1.8 cm
Diameter: 21.3
Rim Depth: 1.6 cm
Rim Width: 1 cm