Innova Soft Pro Pig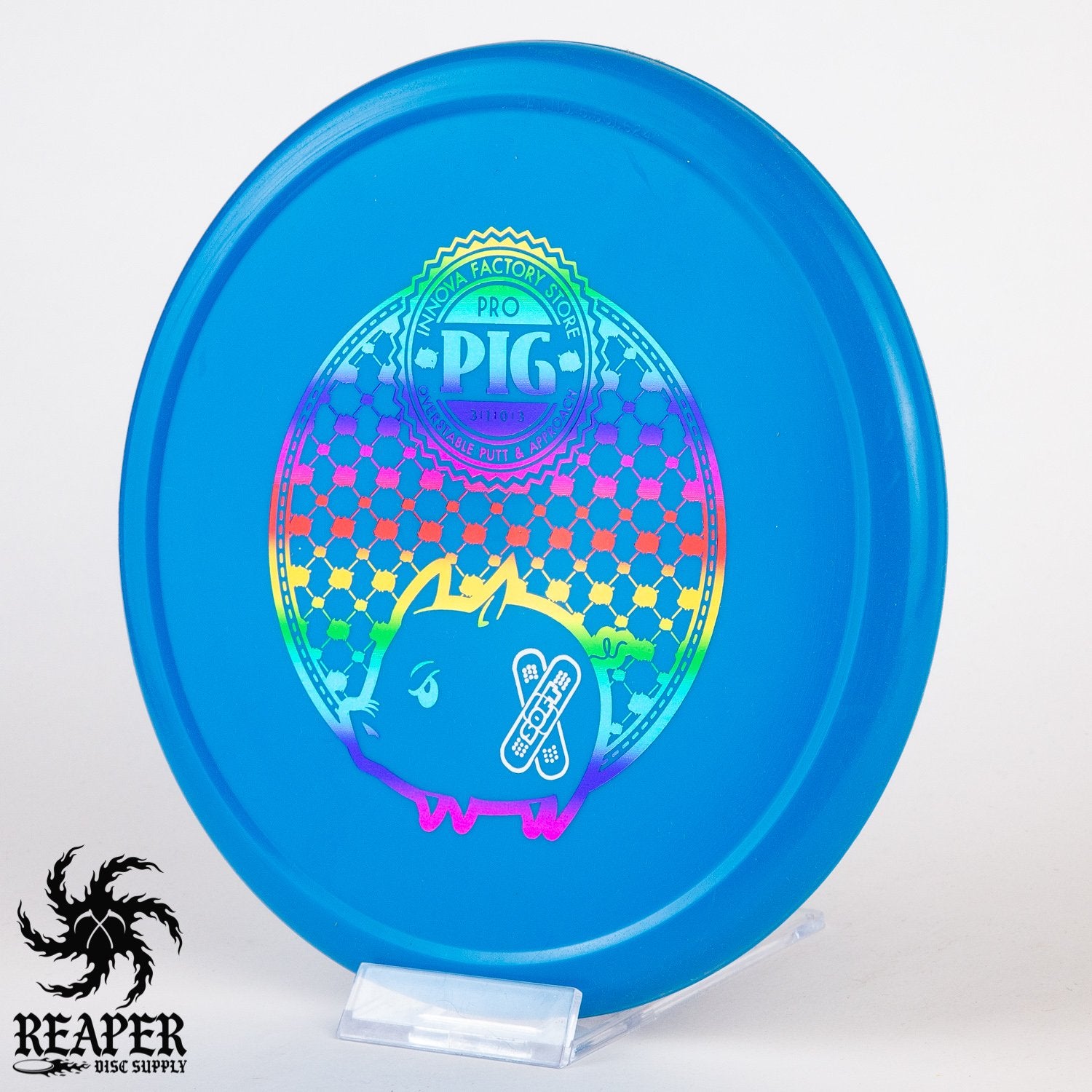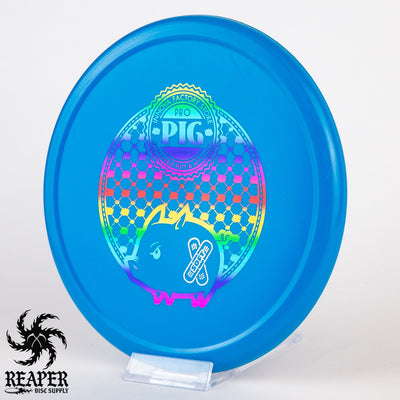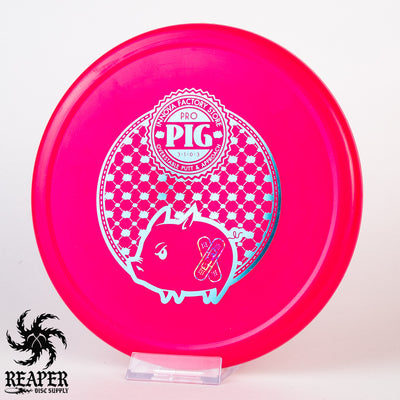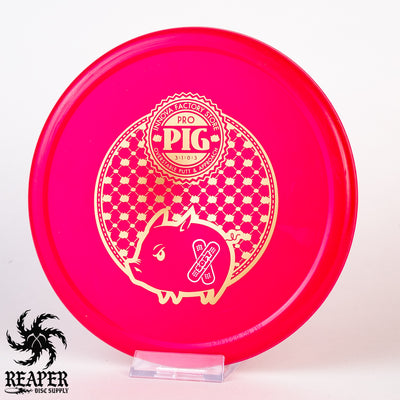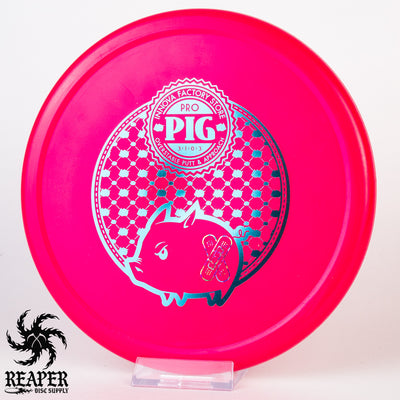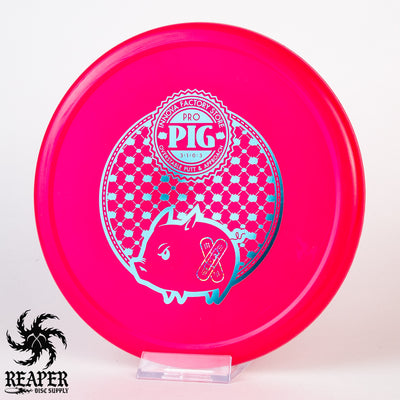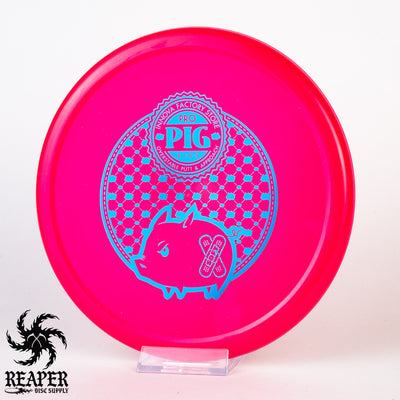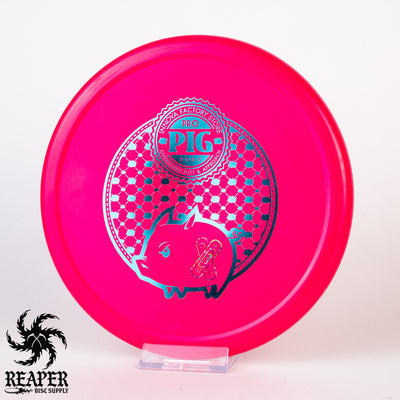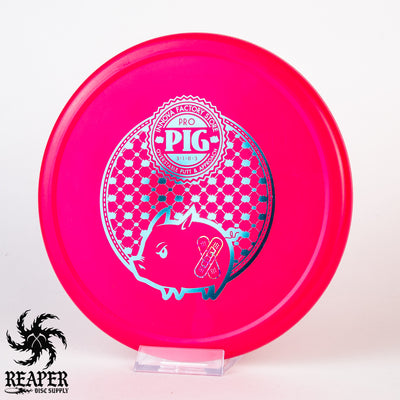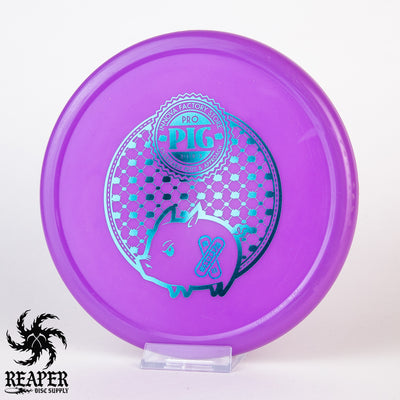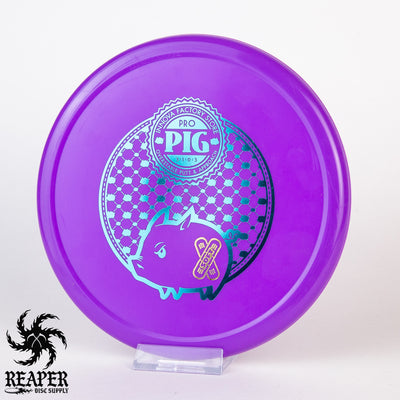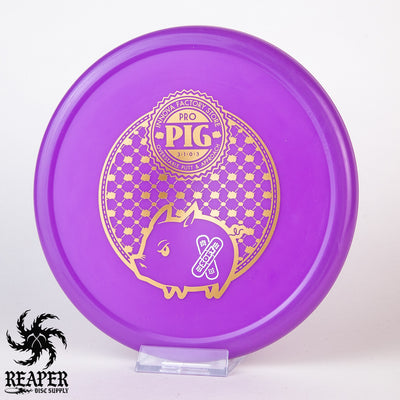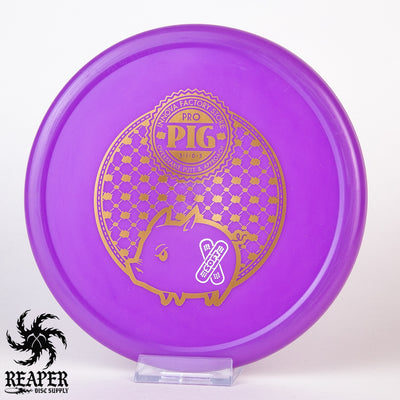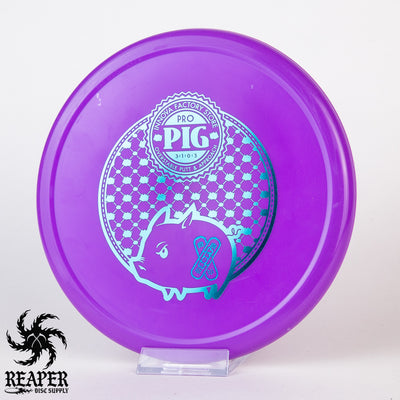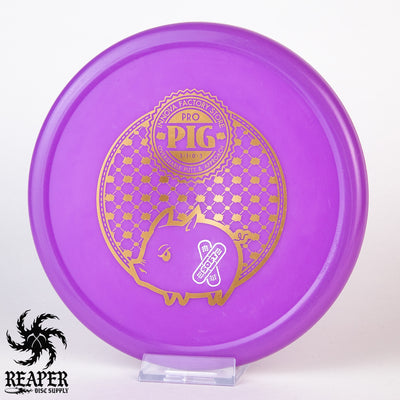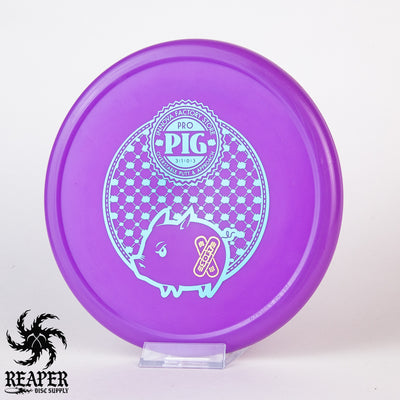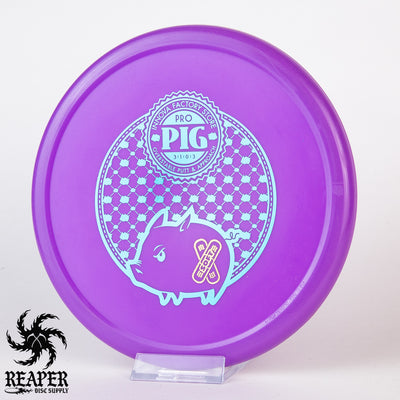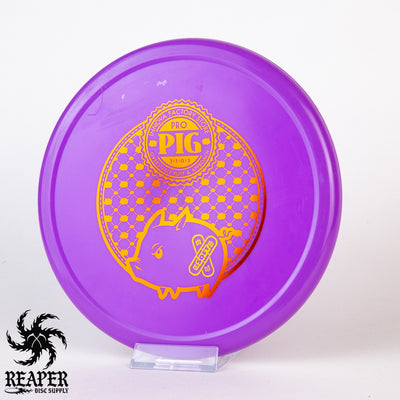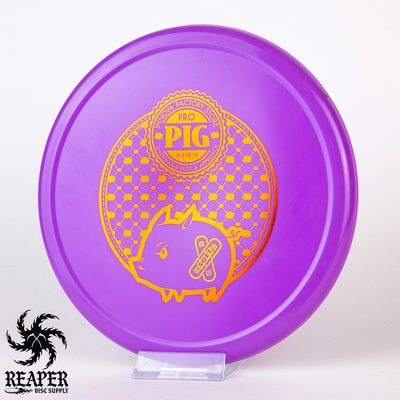 All Soft Pro Pigs come with a slight indentation on the top (puddle top). Please be aware of this when ordering.  
The elusive Innova Soft Pro Pigs are finally here! Soft Pro is the perfect plastic for Pigs - offering the incredible grip from traditional Pro plastic and a little more flexibility.

The Innova Pig is a very overstable putt & approach disc that is perfect for forehand approach shots, and predictably stable backhand shots. Innova's Soft Pro plastic is the perfect combination of grippy-ness and flexibility.

Innova Soft Pro Pig Flight Numbers:

Speed: 3
Glide: 1
Turn: 0
Fade: 3
Commonly Used For: Approach shots, putting
Stability: Overstable

Please note that all Pro plastic shows storage marks very easily, and these discs usually arrive with storage marks from the factory. Please be aware that most of these discs will have some degree of storage wear on them, although we do our best to protect them both here, and during shipment.
Limit 1 per person.