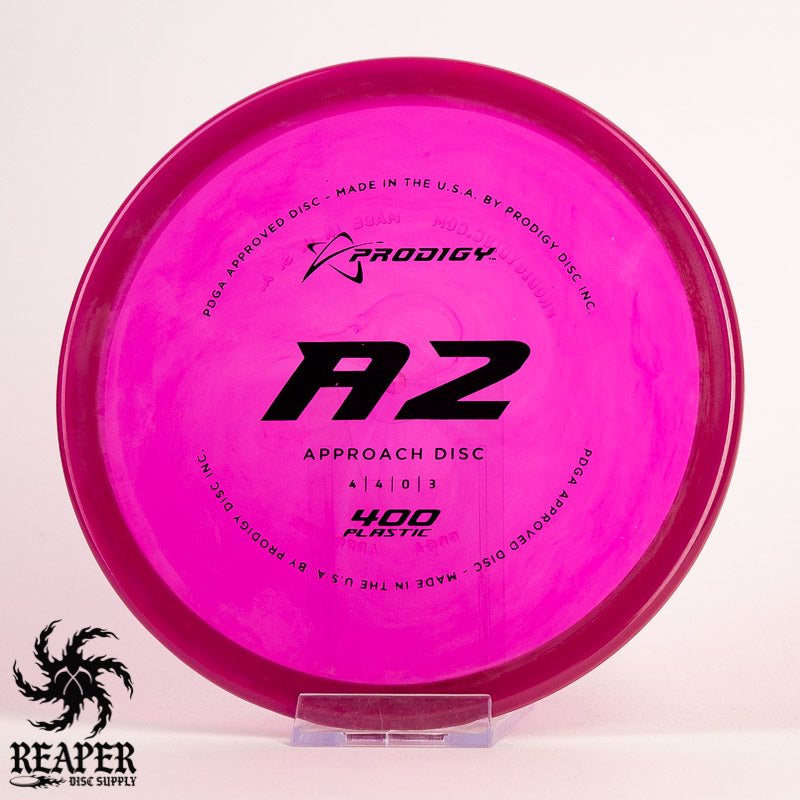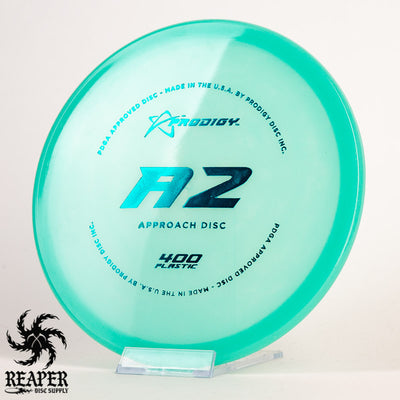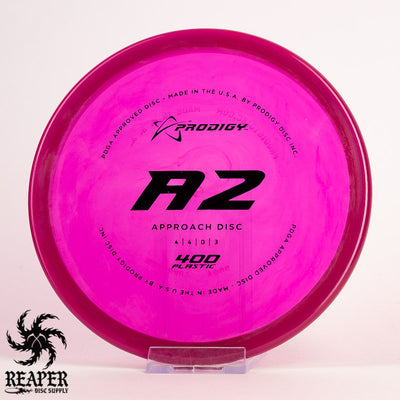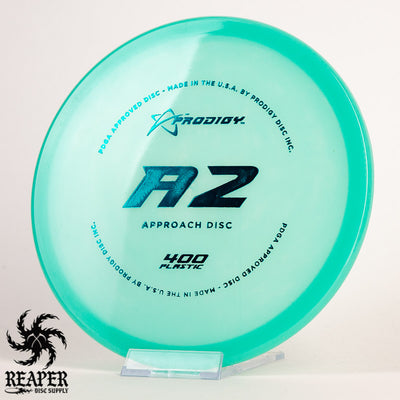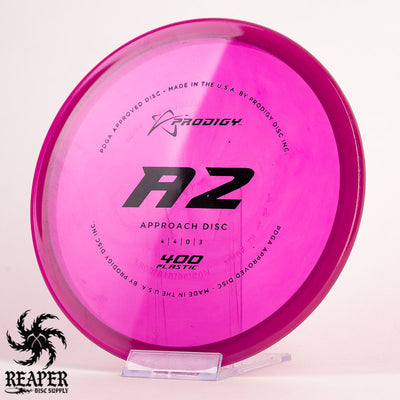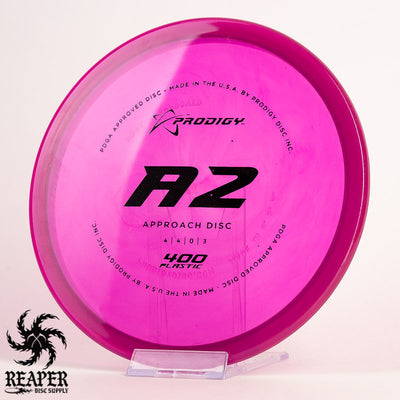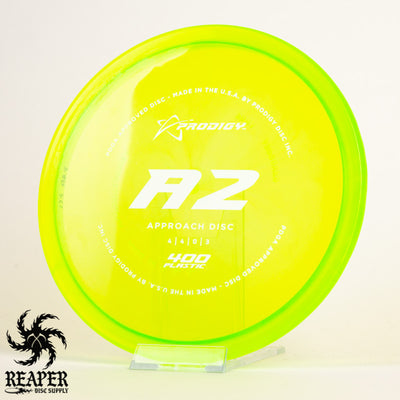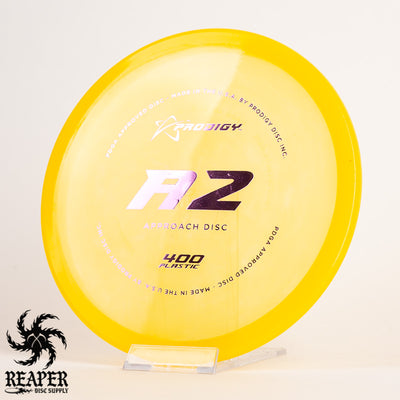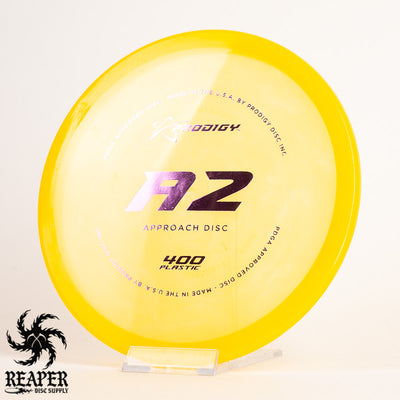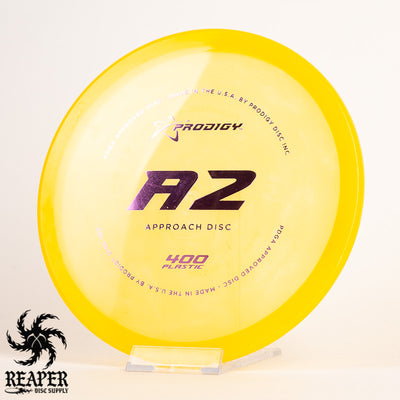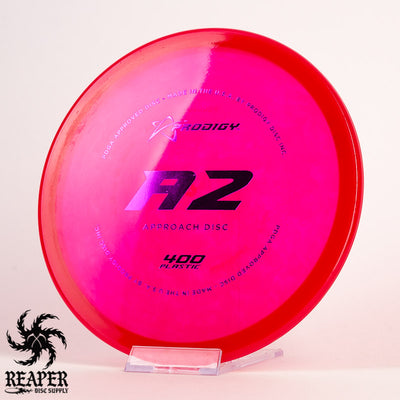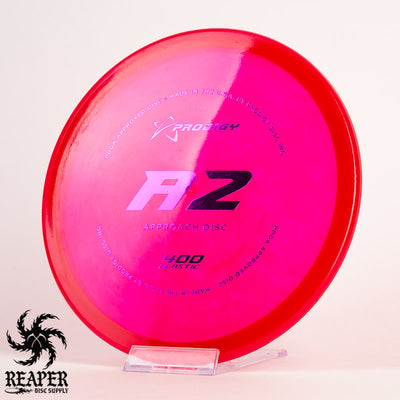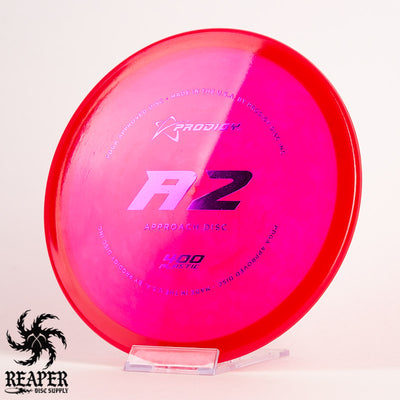 The Prodigy A2 400 is an overstable approach/midrange disc made with premium 400 plastic. Prodigy's 400 plastic is perfect for approach discs like the A2 because it delivers phenomenal grip and can handle quite a beating.
Prodigy A2 400 Review
The A2 has a similar feel and flight path as the Discraft Z Glo Zone but with a bit more dome (and glide.) I use it as an approach disc for when I'm more than 100' from the pin, as well as for drives under about 250.' Basically, if it's too far to putt, but too short for my Neo Method, I use this disc.
My A2 holds up exceptionally well in the wind and usually just powers right through it. It also tends not to skip and settles fairly quickly once it hits the ground which is helpful for tricky upshots.
I also love to throw this disc sidearm. It's really easy to grip in 400 plastic and the rim depth feels natural and allows for lots of control for touchy shots. The rim is about average depth which I like since I'm not a fan of super deep rimmed discs for forehands.
If I closed my eyes I probably wouldn't be able to tell if I was holding an A2 or Buzzz - they feel almost identical in the hand.
If you need an overstable approach disc that feels comfortable to throw; I highly recommend the Prodigy A2 400.
We also carry the Prodigy A1 in 300 plastic. Check out the Prodigy M4 500 if you are looking for a more stable midrange.
Prodigy A2 400 Flight Numbers
Speed: 4
Glide: 4
Turn: 0
Fade: 3
Stability: Overstable
Commonly used for: Upshots/short drives
Rim: Beadless, average depth
A2 Dimensions
Diameter: 21 cm
Height: 1.3 cm
Rim Depth: 1.3 cm
Rim Thickness: 1.4 cm
Flexibility: 8.5 kg
Max Weight: 174.3 gr