Prodigy M4 500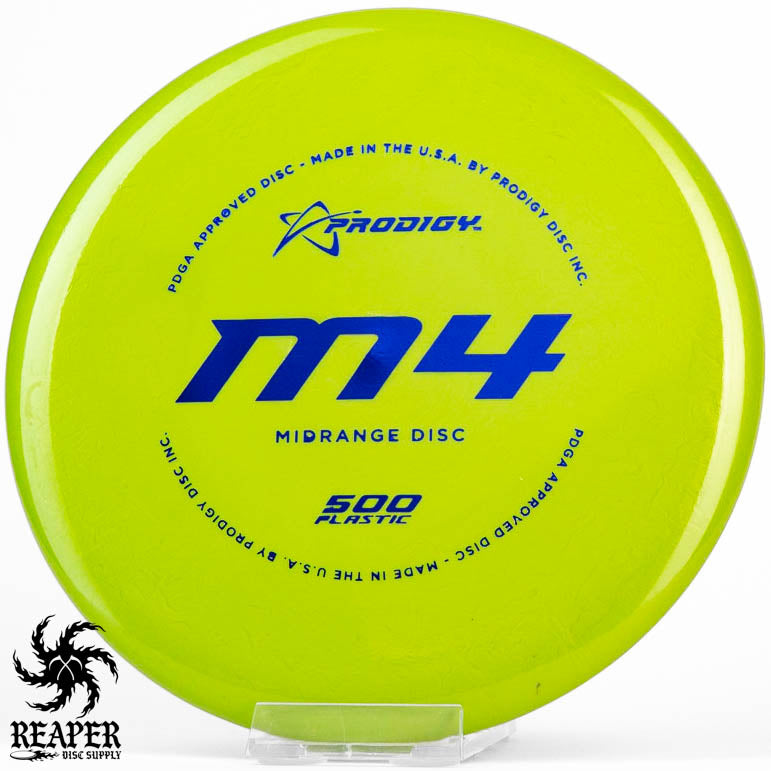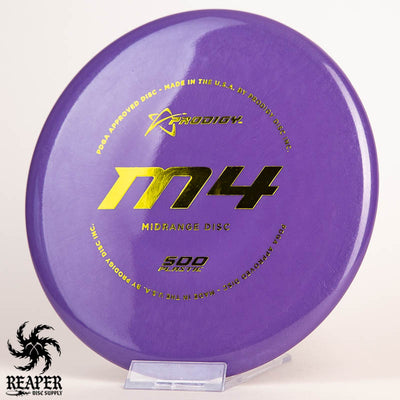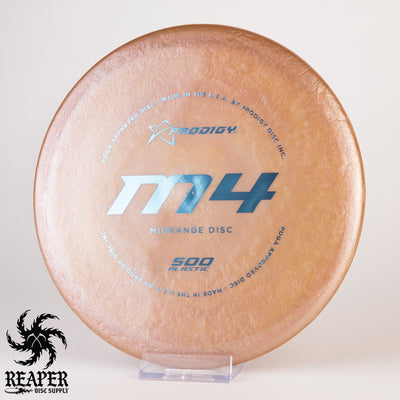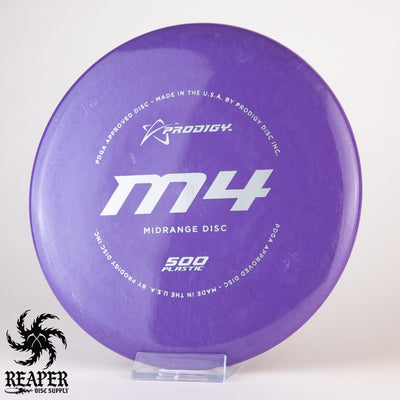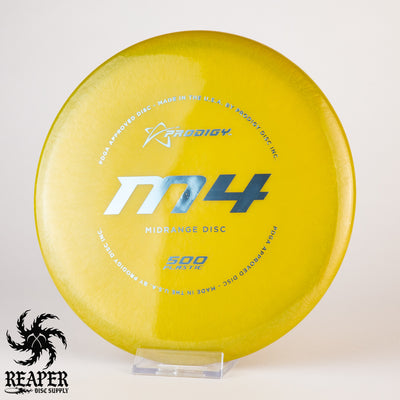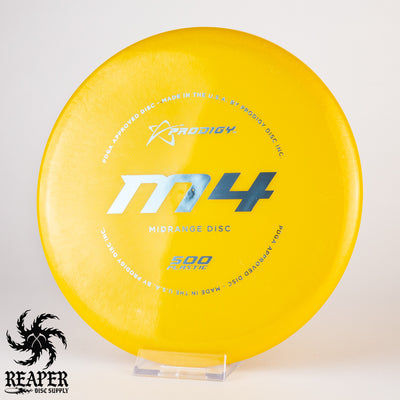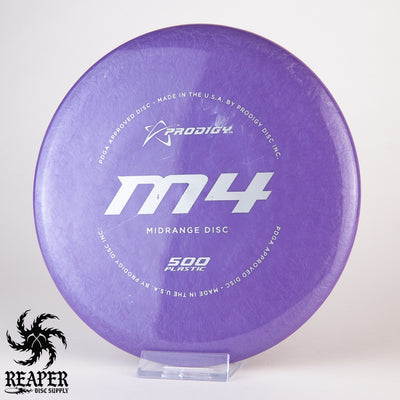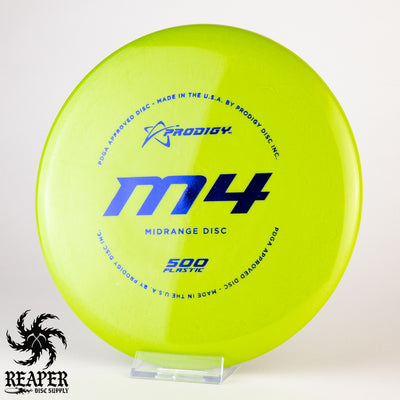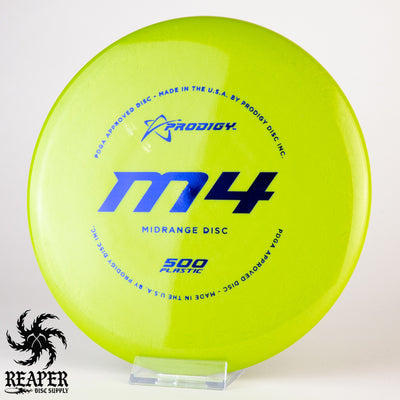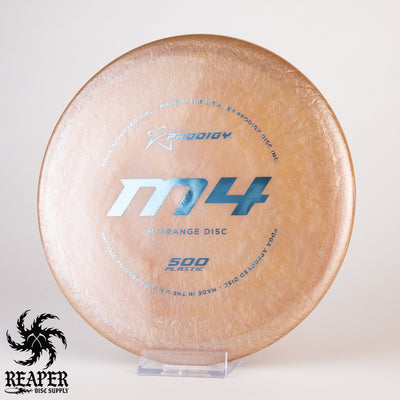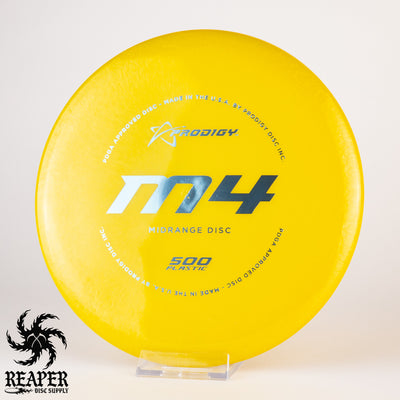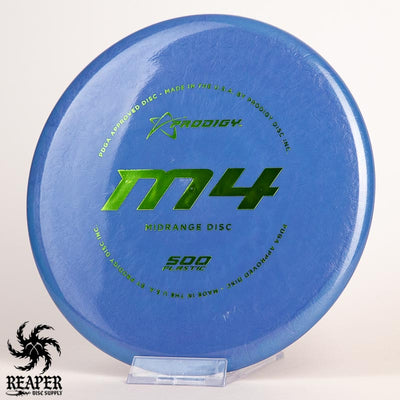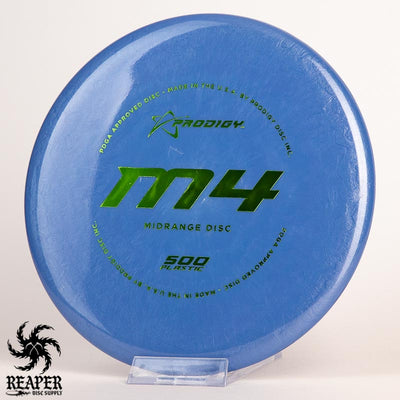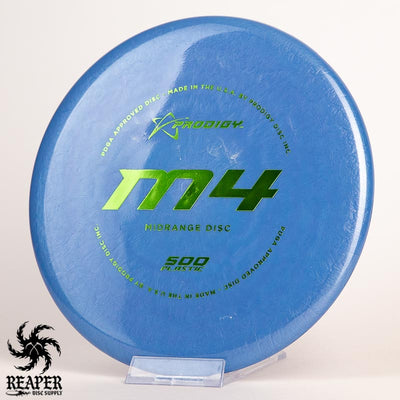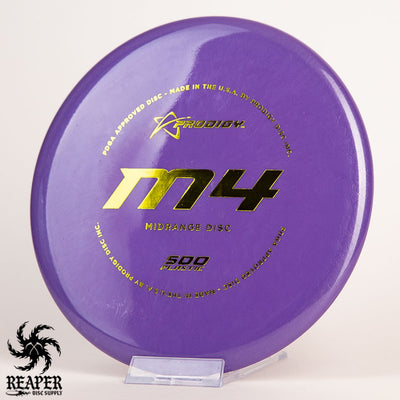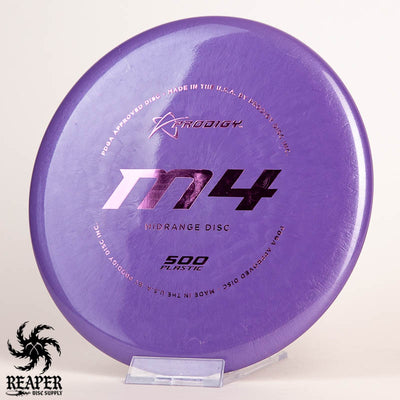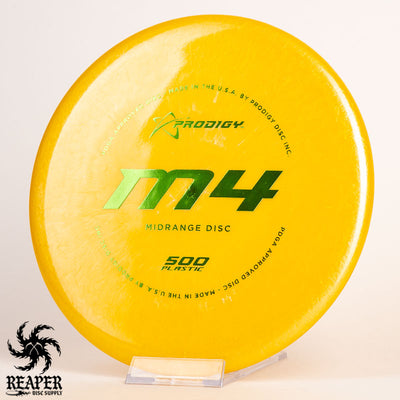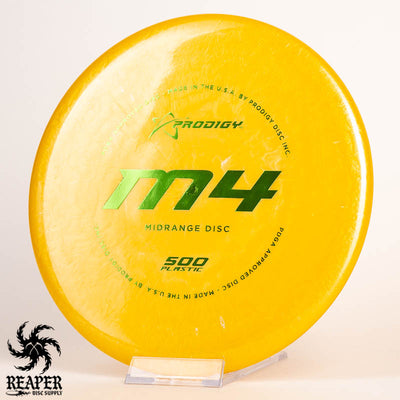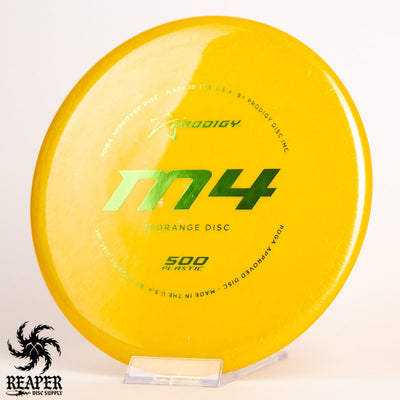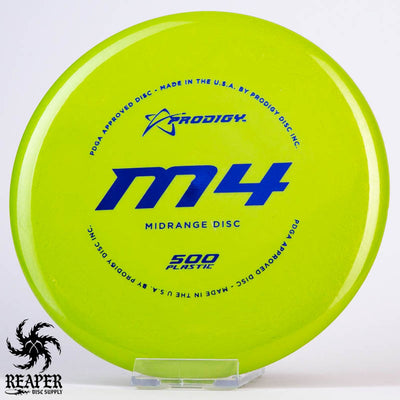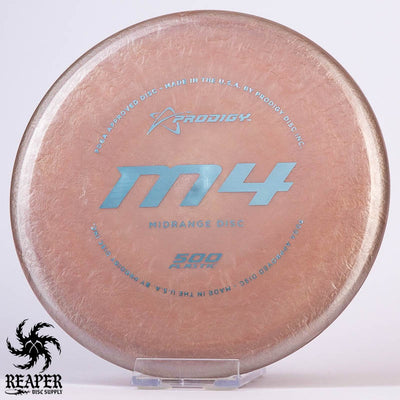 The Prodigy M4 500 is a controllable understable midrange disc that features Prodigy's Easy Release Technology, making it a great option for both beginners and advanced players alike.
Prodigy M4 Review
As far as midrange discs go, this one will provide a gratuitous amount of glide for power with an attractive low profile. You want a midrange that makes you feel like you have total control, and the M4 will do that.

When thrown hard, it will turn up and display a dependably silky smooth, straight flight that settles into a soft forward fade. Just be sure to not throw it into a headwind as it won't serve that purpose well.
This disc is better suited for tight shots or narrow alleys on a wooded course. Thrown with a hyzer, the M4 will suit many disc golfers looking to slot a new, trusty midrange in their bag. Shop the rest of our Prodigy disc golf discs here!

A favorite of many, the 500 Plastic is an extremely durable blend that affords players a great amount of grip in varying weather conditions.
Created with feedback from the professionals in mind, this plastic is firmer and has a less gummy hand feel than 400 Plastic, and a balanced amount of flexibility. The 500 blend is the only disc in the entire Prodigy line that has an eye-catching, pearlescent finish.
 
Prodigy M4 500 Flight Numbers:
Speed: 5
Glide: 5
Turn: -1
Fade: 1
Stability: Stable
Commonly Used For: Long controlled midrange shots