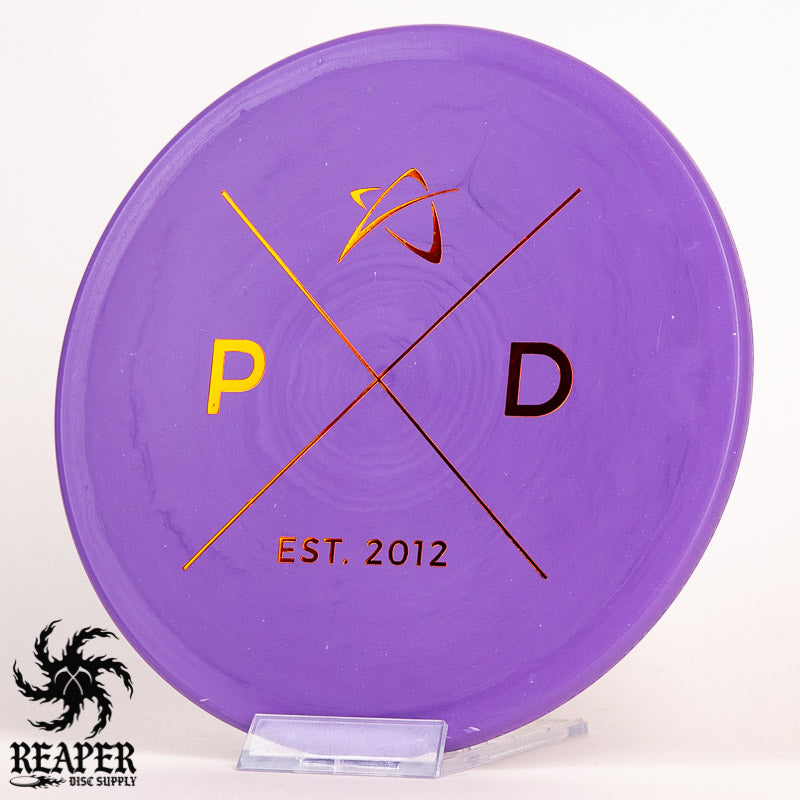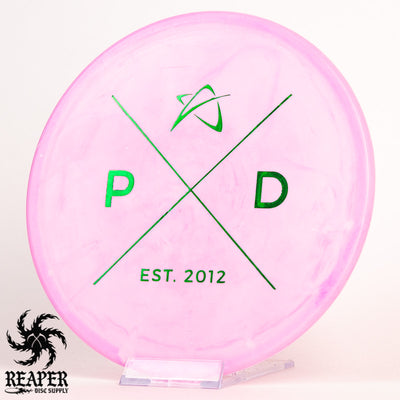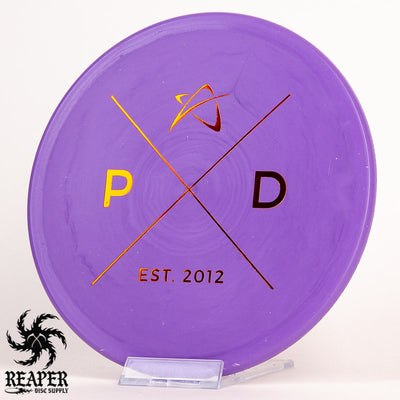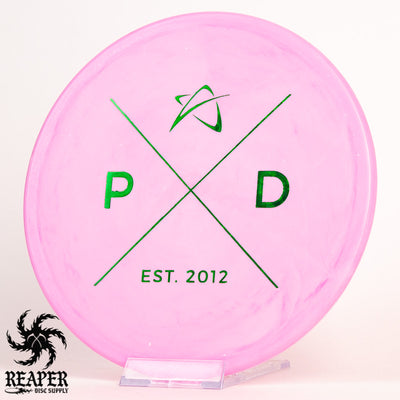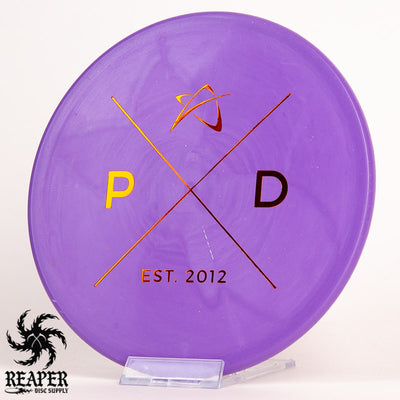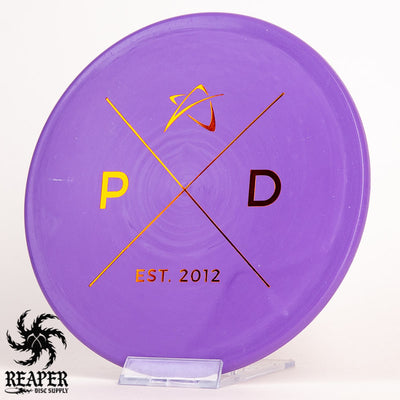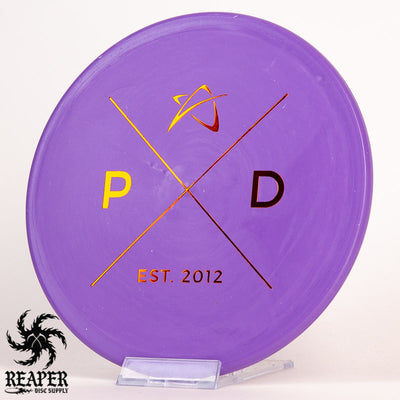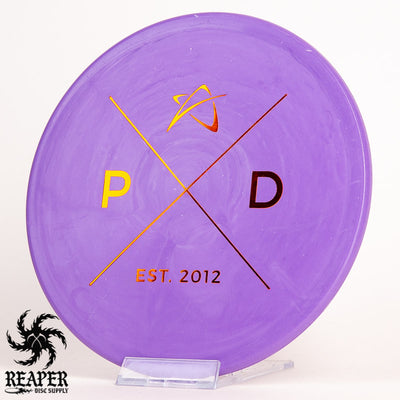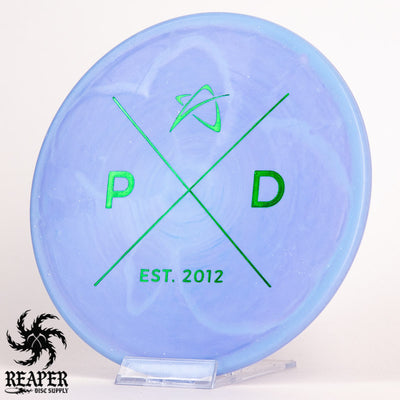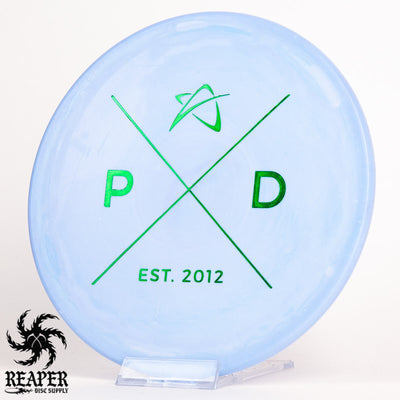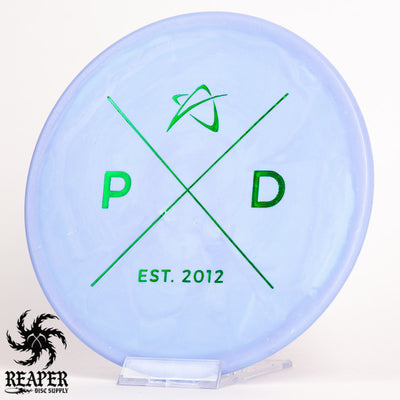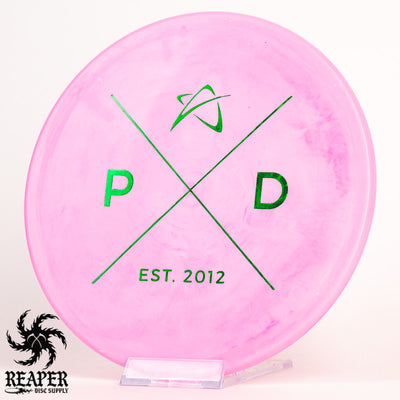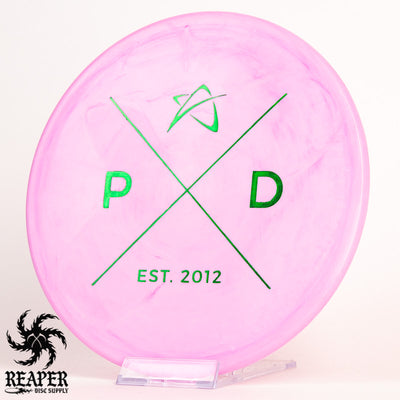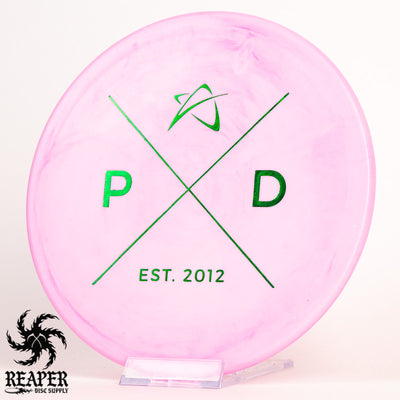 The Prodigy A1 300 is a very overstable putt & approach disc; ideal for extreme wind & advanced players.
The A1 300 is a total meathook of an approach disc. Severe wind? No problem. Just pull out this disc and let it work its magic!
This is the ideal overstable approach disc. It is great for short distances because once the spin begins to die down, it will fade to the ground incredibly fast. So if you've got an upshot onto a hill or sloped area you will have a better chance of it sticking and not rolling away.
Another great use for the A1 300 is for forced turnover approach shots and short-range flex shots onto the green.
It is also great for technical shots that are impeded by an obstacle. If there is a tree in the way of your shot; throw an A1 with some hyzer and it will make a full 90 degree turn to the left (or right if thrown forehand.) The low glide rating also helps it get to the ground faster so you can rip your shot as hard as you need to without it turning.
If you need a workhorse approach disc with insane torque resistance, throw an A1 in your bag!
More Prodigy putters: Prototype PX-3 300, First Run PX-3 300, PA-3 350G
More overstable approach discs: Discmania Hard Exo Tactic, Prodigy A2 400
Prodigy A1 300 Flight Numbers
Speed

: 3

Glide

: 3

Turn

: 0

Fade

: 3
Commonly used for: Approach shots
Stability: Overstable
Experience: Advanced
Rim: Beadless
Dimensions & Specs
Height

: 2 cm

Rim Depth

: 1.3 cm

Rim Thickness

: 1.4 cm

Diameter

: 21 cm

Flexibility

: 8.62

Max Weight:

 174.3 gr