Prodigy PA-3 350G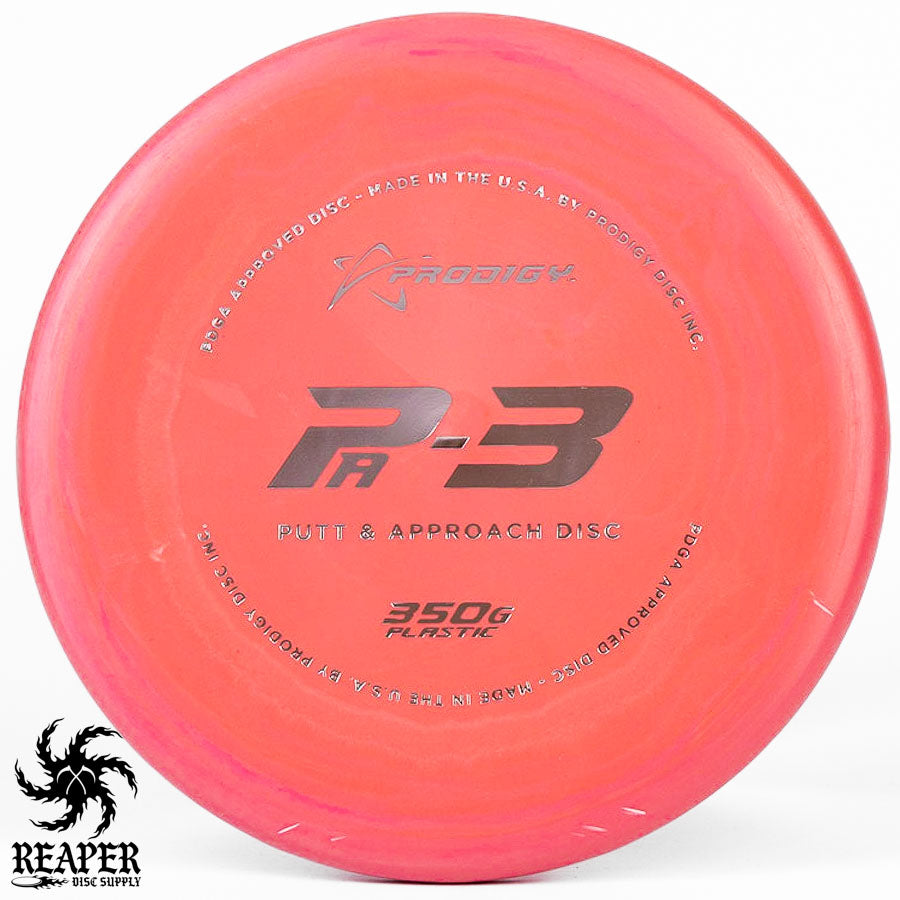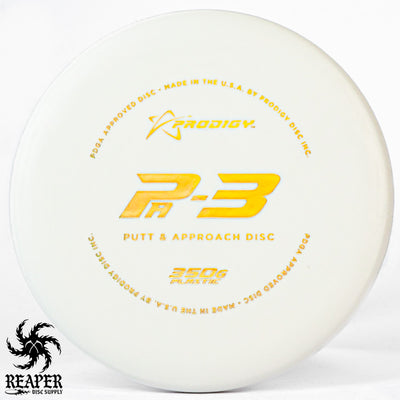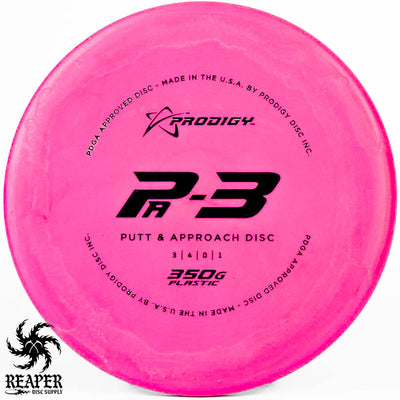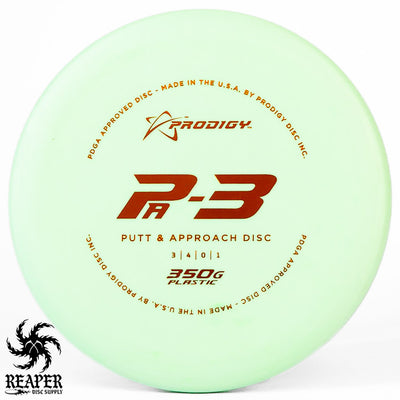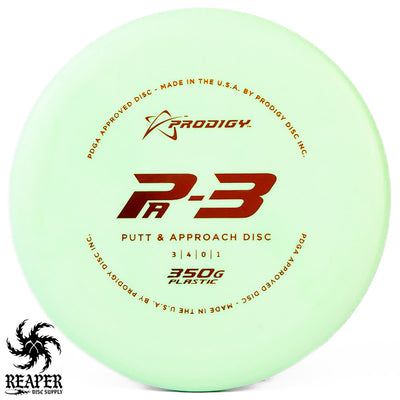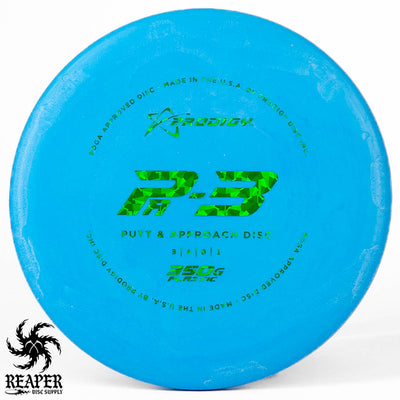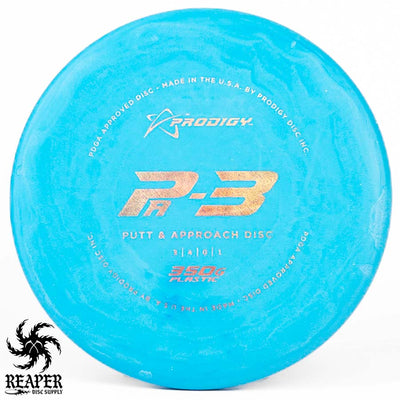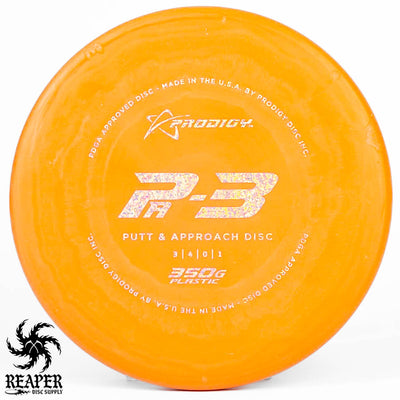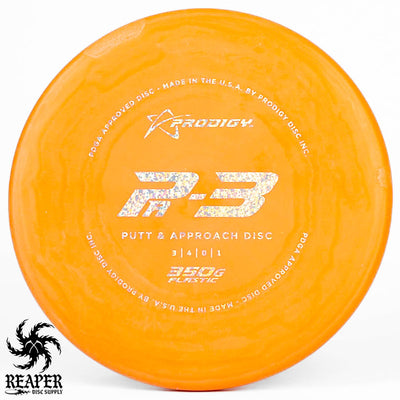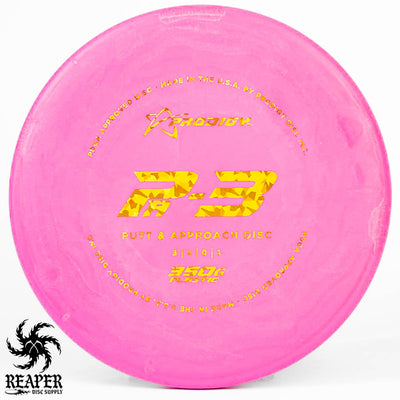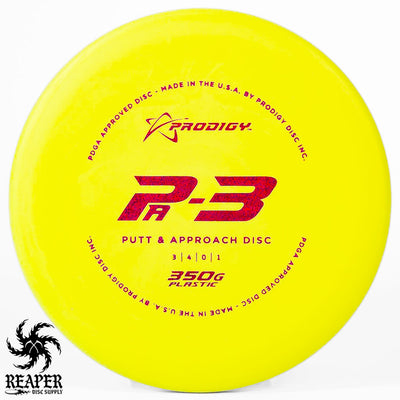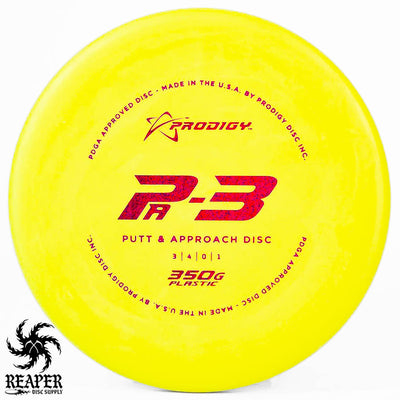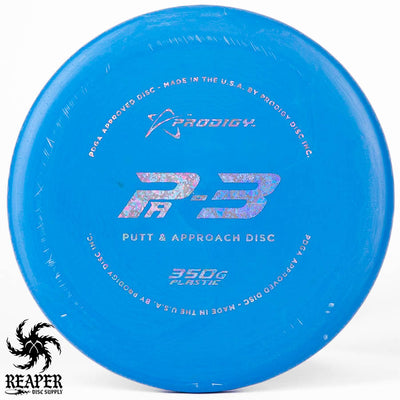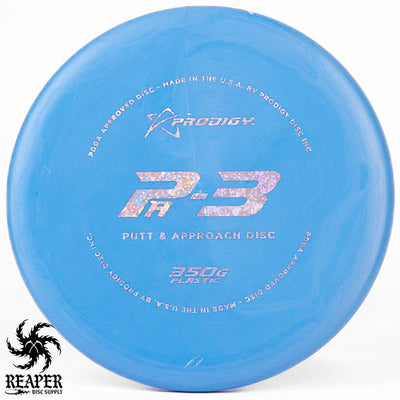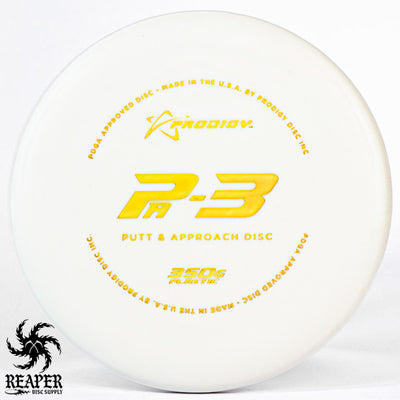 If you're a fan of shallow, straight-flying beaded putters, then the Prodigy PA-3 350G could be just what you're looking for.
This is the fourth putter in the Prodigy Discs line and is well-loved for the comfortable grip and smooth release the beaded rim provides. The bead isn't as firm as others on the market, but is made of a softer plastic that is easy to adjust to in the hand.

In terms of flight characteristics, the PA-3 putter displays a straight flight with a slight forward fade at the end. It's recommended to throw it nose down for optimal control; it'll keep its line for the duration of the entire flight that way.
This disc is decently beginner friendly, but if you're looking to develop more arm speed, you may want a putter with less stability. With a great glide and a reliably straight flight, some disc golfers find the PA-3 to fill the slot of a putter that can even hit midrange shots confidently.

Prodigy's 350G plastic is both stiffer and decently grippier than the 300. Players love that it doesn't feel super rubbery while being tacky enough to use in all weather conditions.
It was originally developed in tandem with the Prodigy Champion teams' feedback and insight, making it one of the more attractive resin blends available today.

Prodigy PA-3 350G Flight Numbers:
Speed: 3
Glide: 4
Turn: 0
Fade: 1
Stability: Stable
Commonly Used For: Putting and approach shots