Axiom Electron Proxy (Cosmic, Soft, Medium, Firm)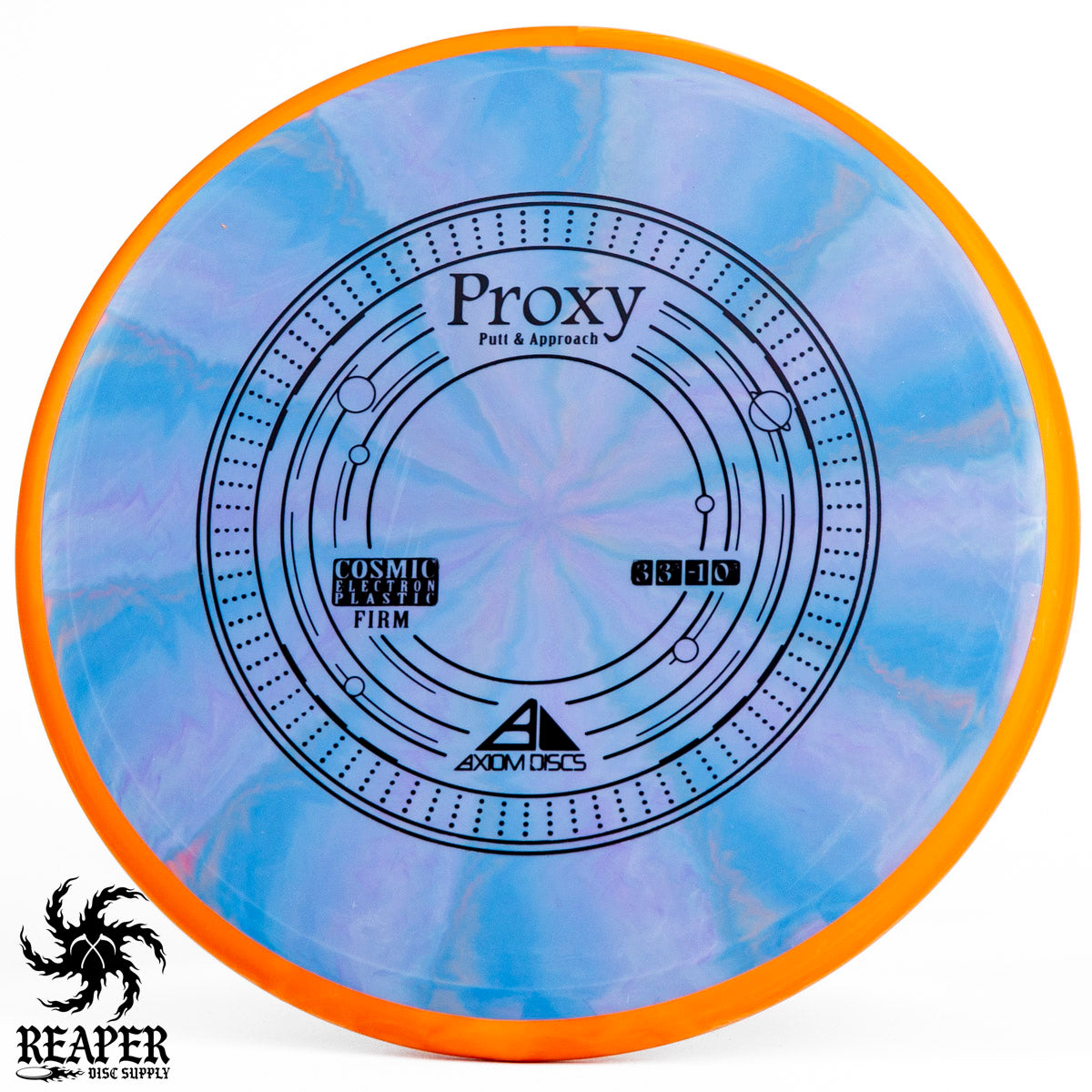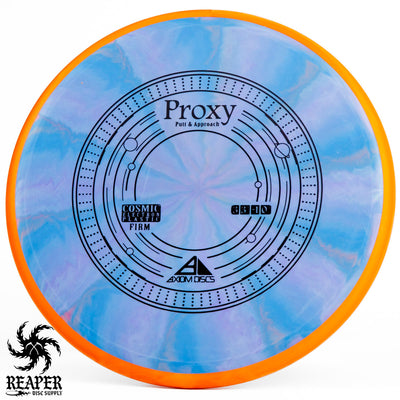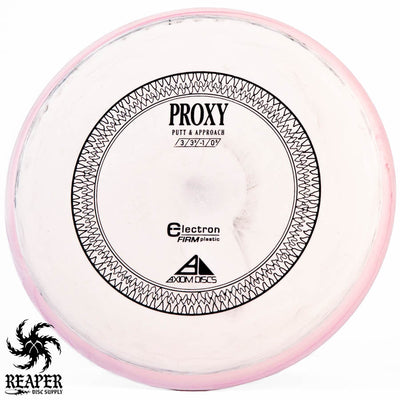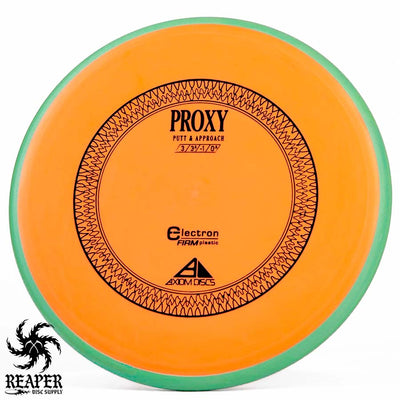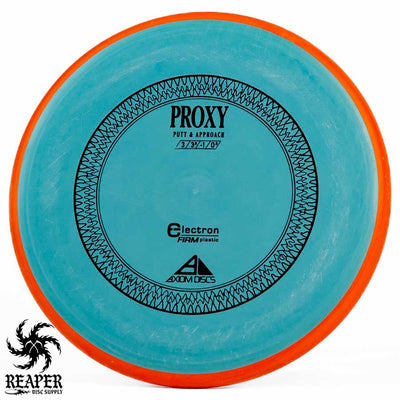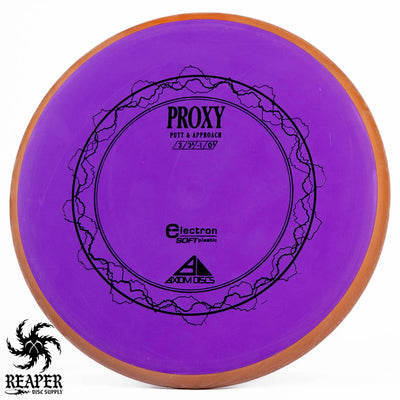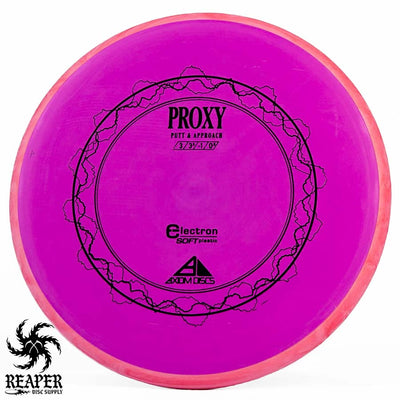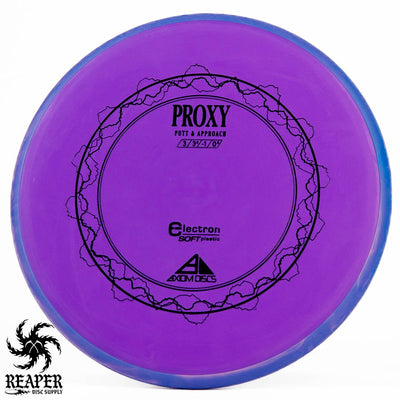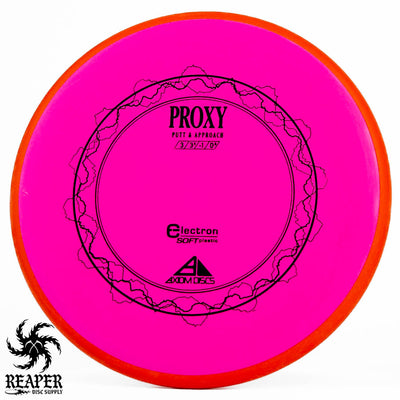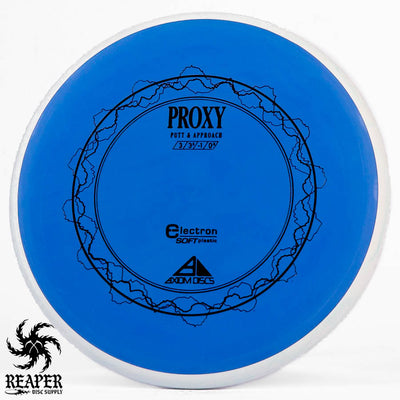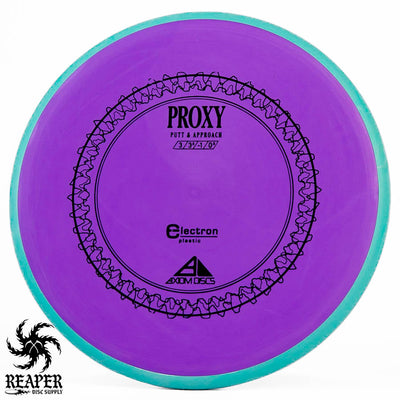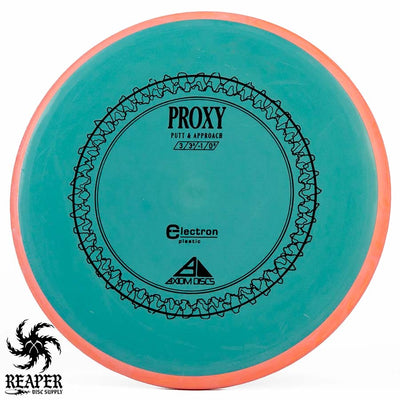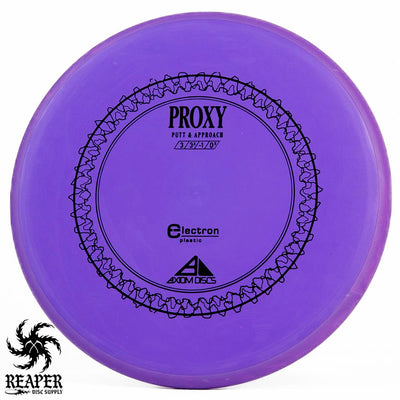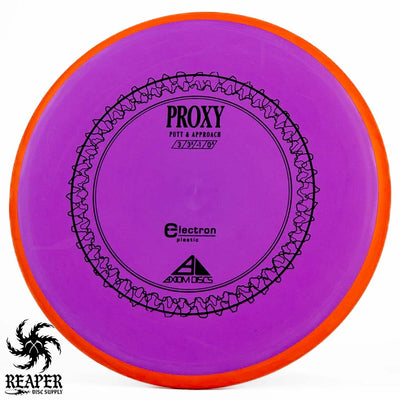 The Axiom Electron Proxy is a stable to understable putter and approach disc that comes in Cosmic, Soft, Medium, and Firm Electron plastic! Electron is an incredibly grippy baseline plastic that provides a ton of control for your putts.
Axiom Electron Proxy Flight Numbers
Speed

: 3

Glide

: 3

Turn

: -1

Fade

: 0.5
Commonly used for: Putt & Approach
Stability: Stable
Experience: Any
Rim: Beadless
More Plastics:
Dimensions & Specs
Height: 

1.8 cm

Rim Depth: 

1.5 cm

Rim Thickness: 

1.1 cm

Diameter: 

21.0 cm

Flexibility: 

6.58 kg

Max Weight: 

174.3 gr
I primarily use my Electron Proxy for putts that I need to make sure won't fade too quickly, and anhyzer turnover lines when I don't have a clear line to the basket. This is an excellent driving or putting putter for beginners, and it has a very manageable rim that is on the smaller side. It feels comfortable throwing forehand as well, just make sure to add some hyzer if you are throwing it with a decent amount of speed.
You can pick up an Axiom Electron Proxy in Cosmic, Soft, Medium, and Firm, so whatever your plastic preference we have something you'll love.