Axiom Plasma Proxy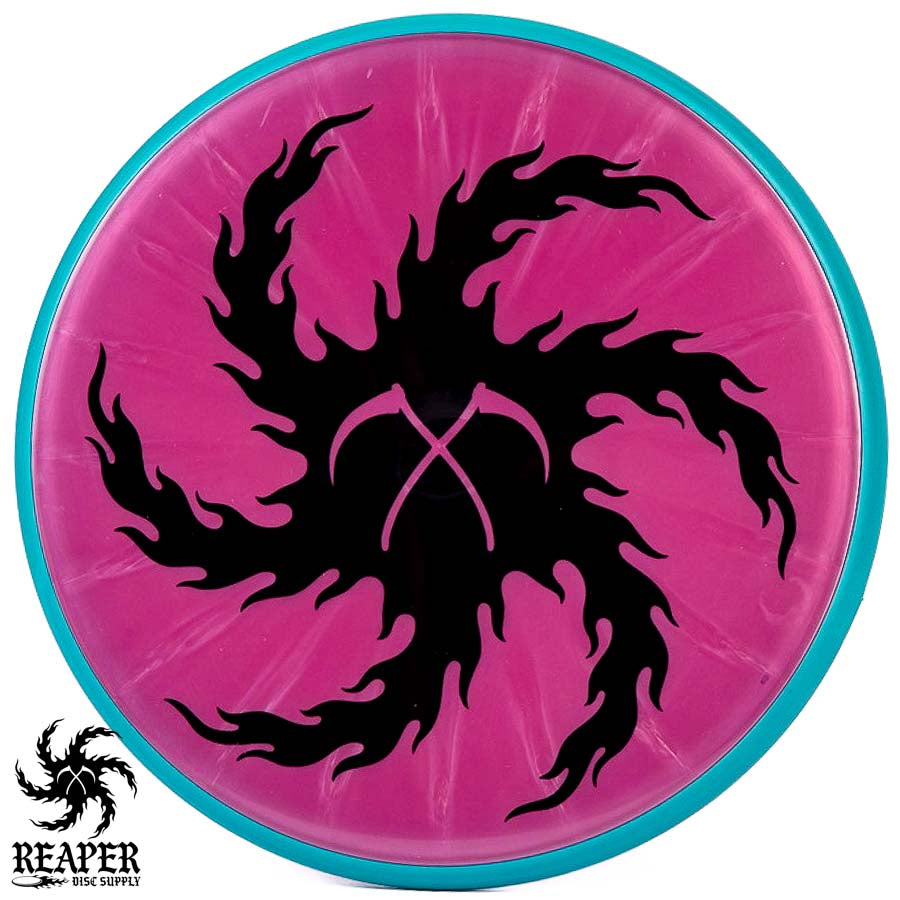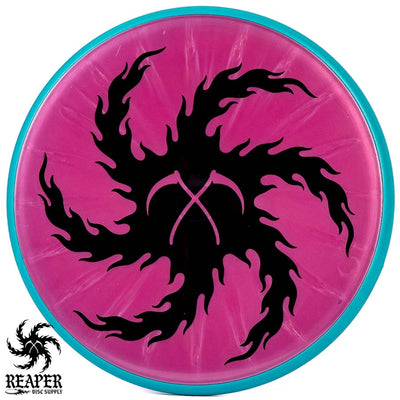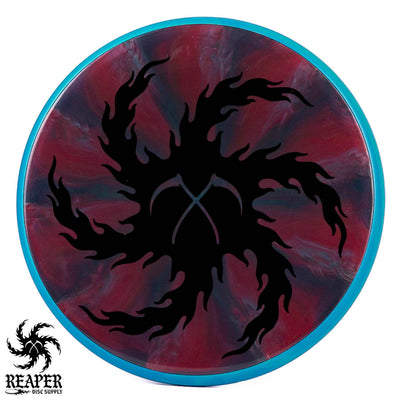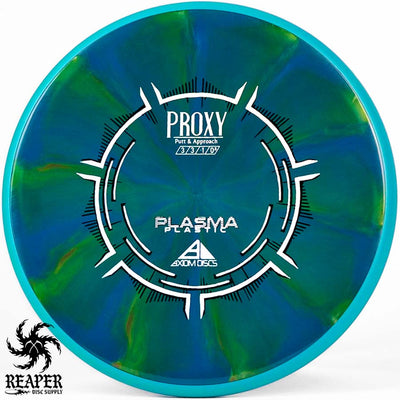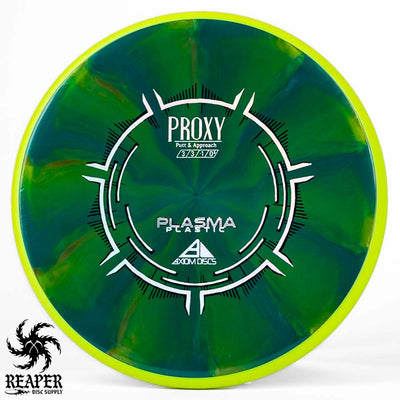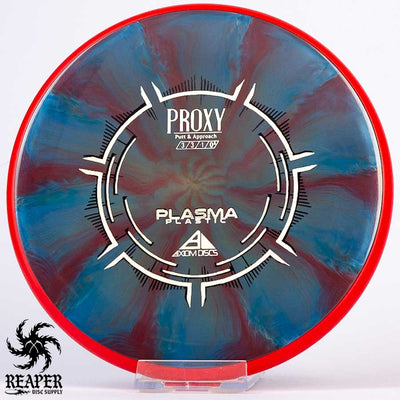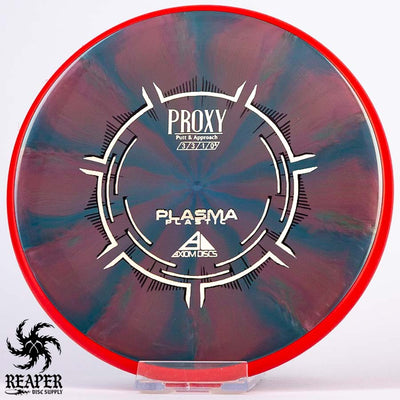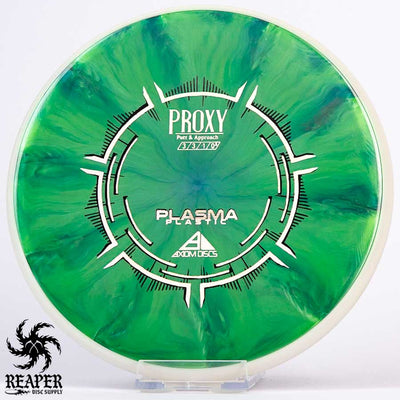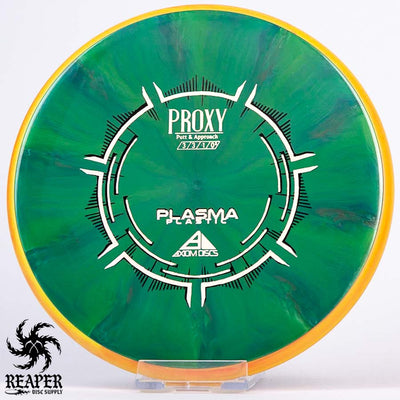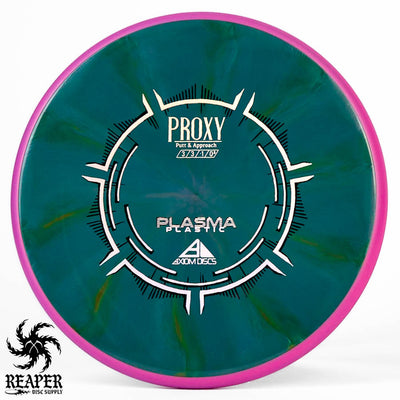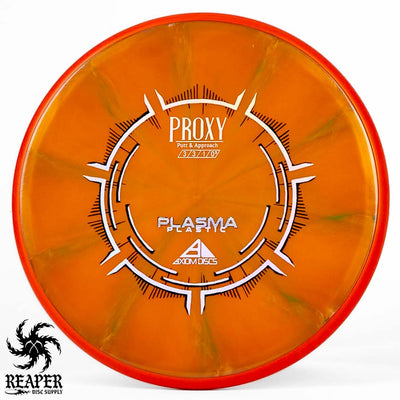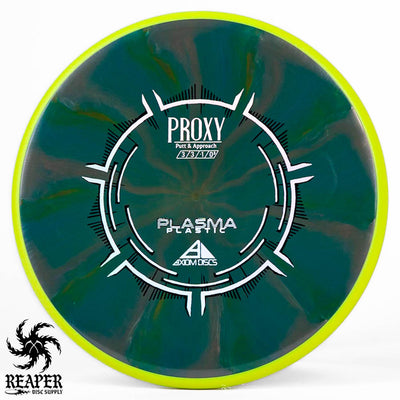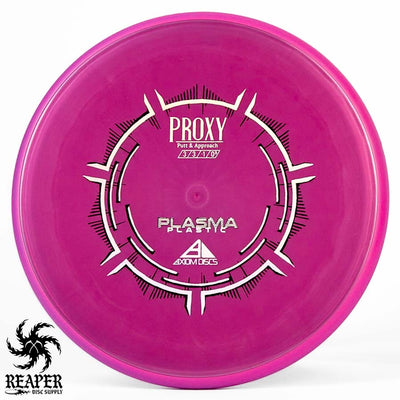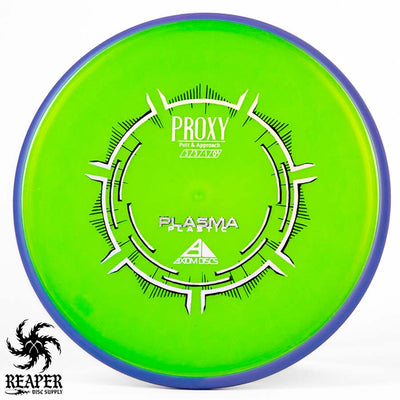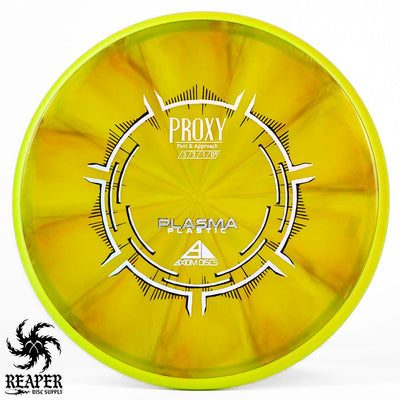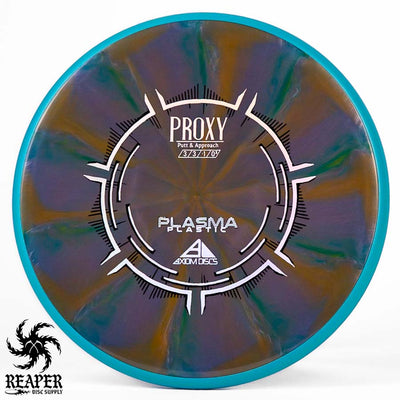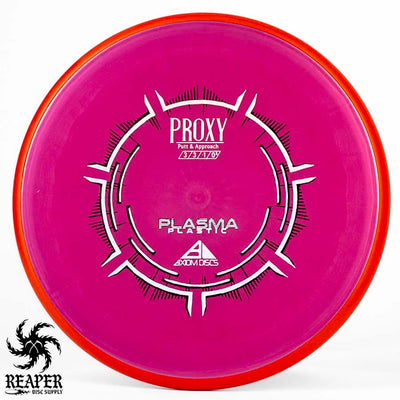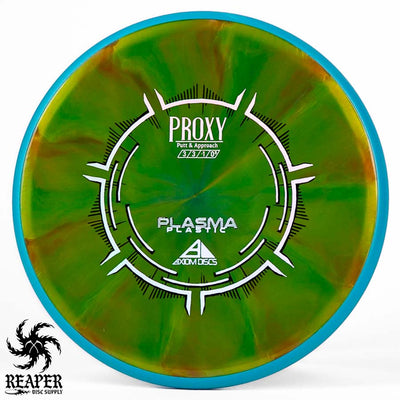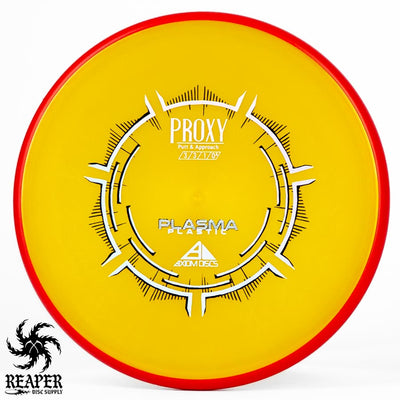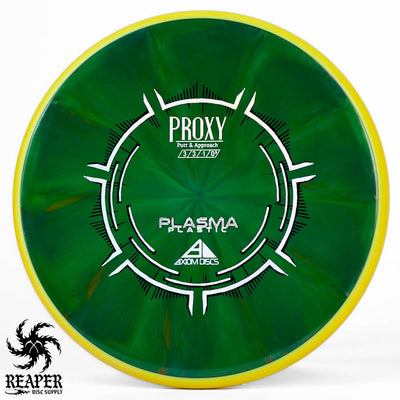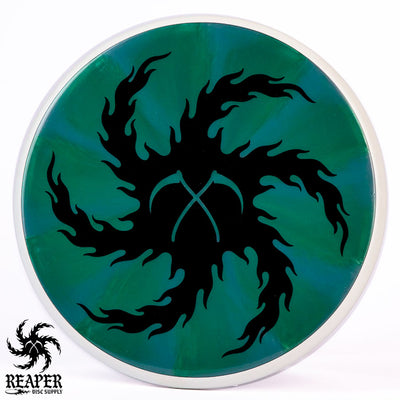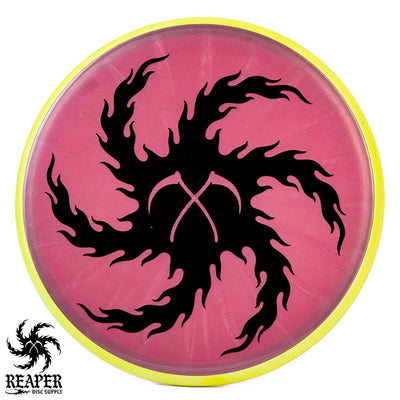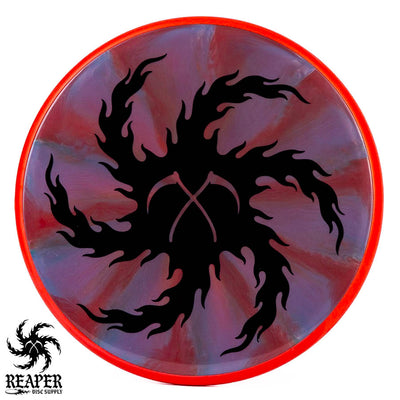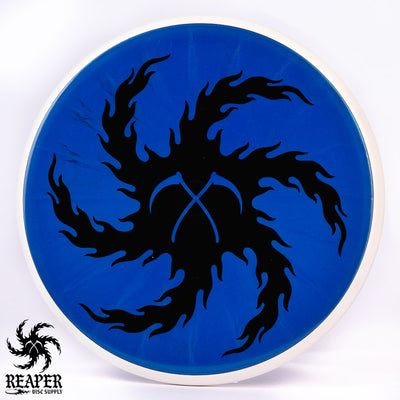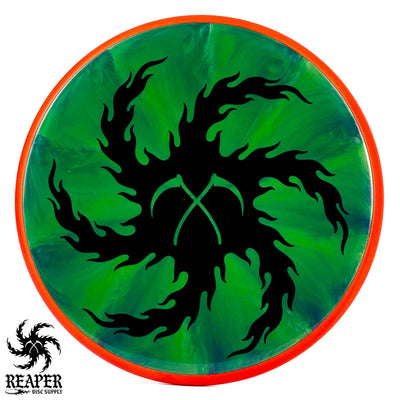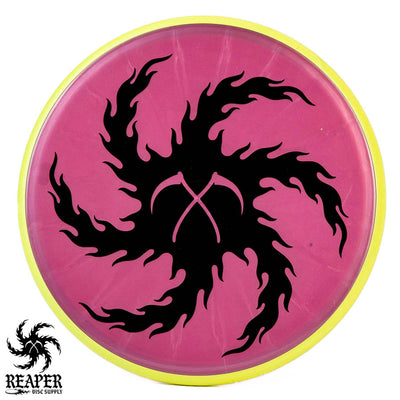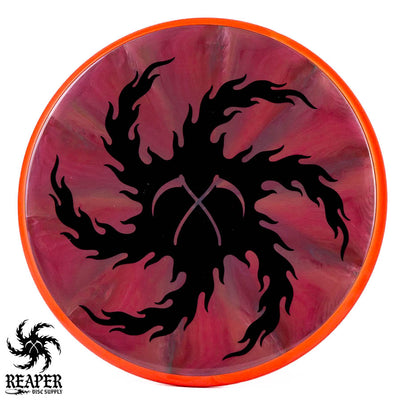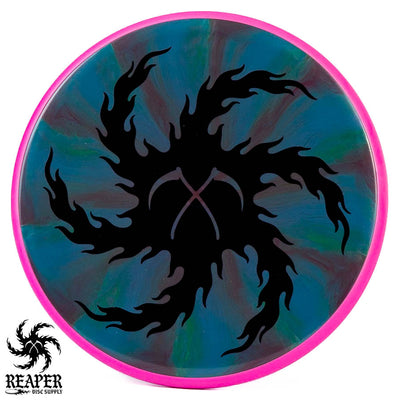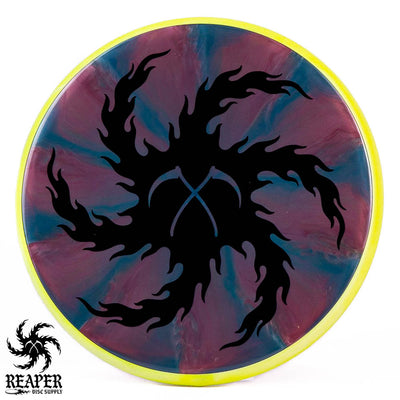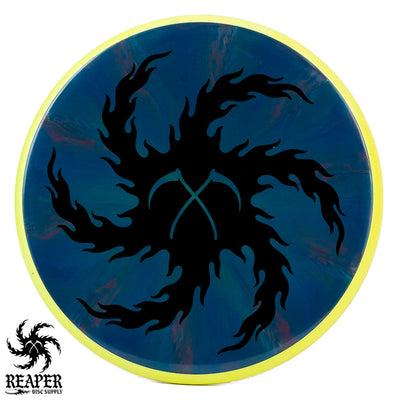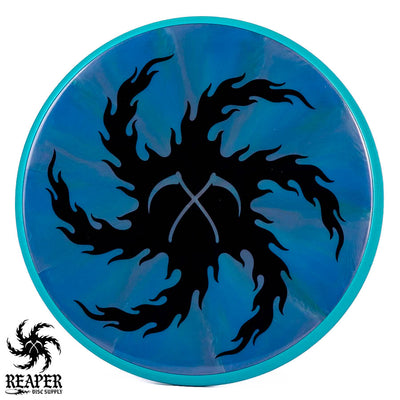 Shop the Axiom Plasma Proxy for fast shipping, cheap prices, and professional photos of the exact disc you will receive!
Please note that the majority of dyed discs may exhibit ink drops or smears on the base or edge due to handling throughout the dyeing procedure.
The Axiom Plasma Proxy is an understable putt & approach disc. In Plasma plastic, the Proxy is most commonly used as an approach or throwing disc. This premium-grade plastic can withstand an insane amount of damage without losing any stability (plus it comes in dope colors.)
The Proxy is an ideal putter for novice disc golfers since the understability will help fight fade and provide a long, straight, and accurate flight path.
More experienced players will be able to mold this putter into any shot shape and it is the best anhzyer-holding putter we have ever tested. This is ideal when you don't have a straight line to the basket and have to throw a patent-pending shot onto the green.
We also sell the Proxy in Glow plastic, and for a more overstable version of this disc check out the Axiom Plasma Envy and MVP Plasma Nomad.
Axiom Plasma Proxy Flight Numbers:
Speed: 3
Glide: 3
Turn: -1
Fade: 0.5
Stability: Stable to understable
Commonly used for: Approach/throwing
Rim: Beadless
Dimensions:
Diameter: 21 cm
Height: 1.8 cm
Rim Depth: 1.5 cm
Rim Thickness: 1.1 cm
Flexibility: 6.58 kg
Max Weight: 174.3 gr