Discmania Active Premium Sensei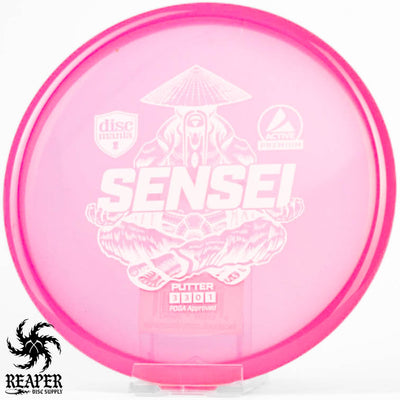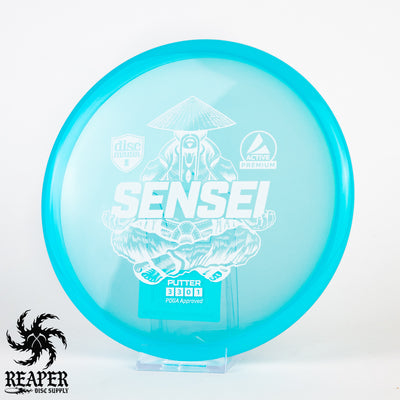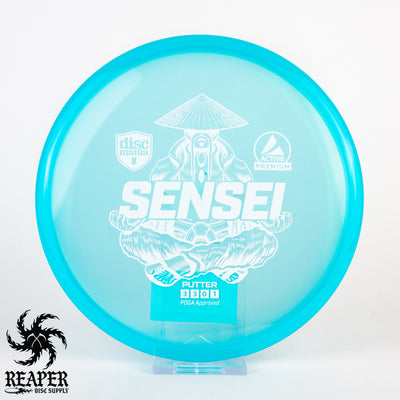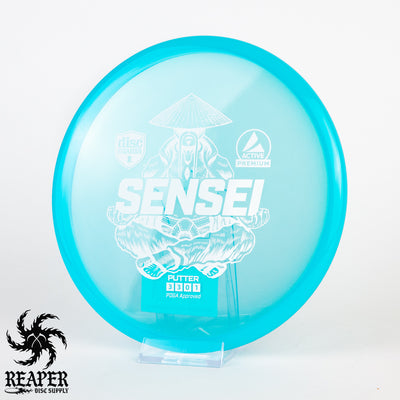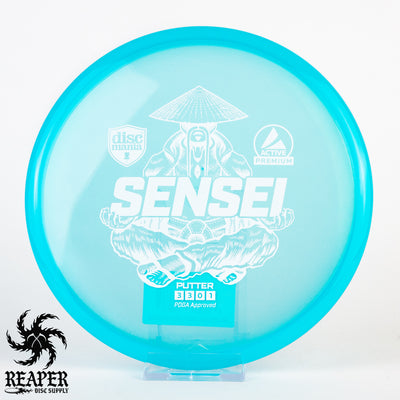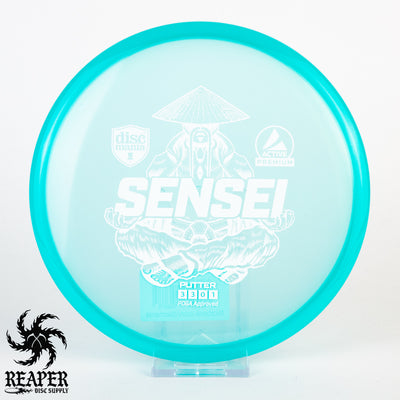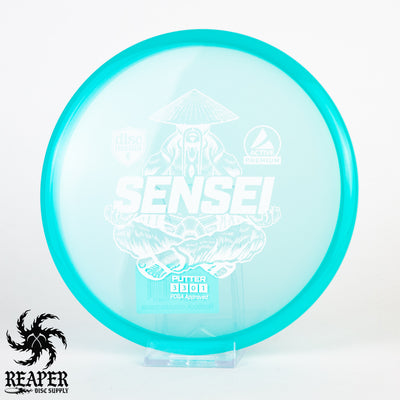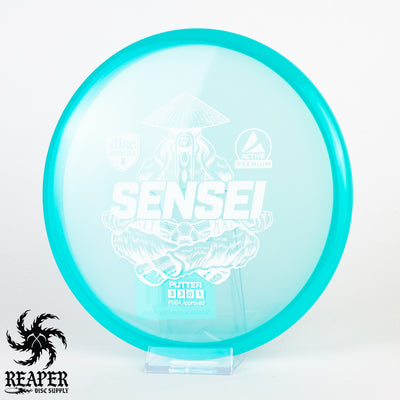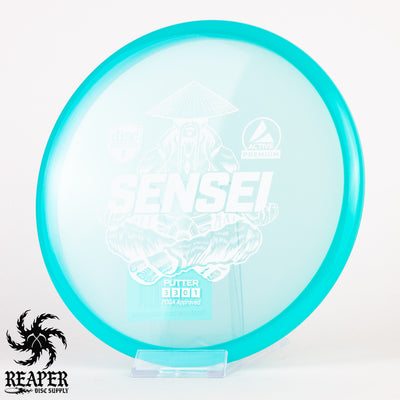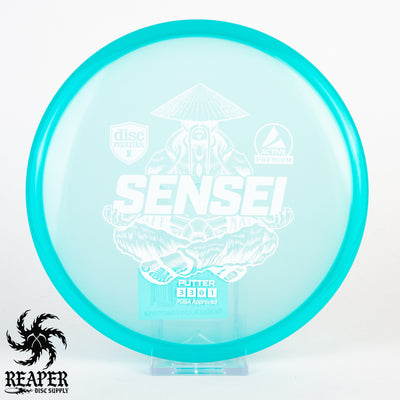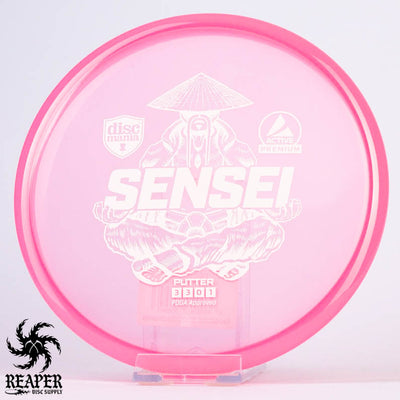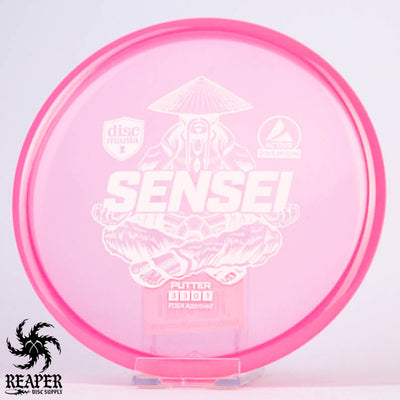 The Discmania Active Premium Sensei is a stable disc golf putter is an excellent throwing putter or approach disc. 
Discmania's Active Premium plastic is an opaque plastic that is highly durable. It is like a slightly more slick Champion plastic and will hold its stability for longer than most other plastics. 
The Discmania Sensei is a stable, straight-flying putter. While some players use this disc as a putting putter, most players use the Sensei for short drives or approach shots, especially in this plastic type. 
If a majority of your shots are thrown forehand, the Sensei will quickly become your new favorite flick approach disc. It fits very comfortably in the hand and you couldn't ask for a smoother-releasing throwing putter. The rim is relatively deep though, so players with smaller hands might not be as comfortable using this disc for forehand shots.
When used as an approach disc you can expect the Sensei not to skip too much and settle gently under the basket. This putter is a great all-around putter and is perfect for a beginning player who wants one disc they can throw or putt with.
If you are looking for a more grippy throwing putter, I recommend the D-Line P2. You can shop all of our disc golf putting discs here.
Similar putters from other manufacturers:
Discmania Active Premium Sensei Flight Numbers:
Speed: 3
Glide: 3
Turn: 0
Fade: 1
Stability: Stable
Commonly used as: Throwing putter
Sensei Dimensions:
Diameter: 21.3 cm
Height: 2.3 cm
Rim Depth: 1.4 cm
Rim Thickness: 1 cm
Flexibility: 10.68 kg
Max Weight: 176.8 gr