Discmania D-Line P2 (Flex 2)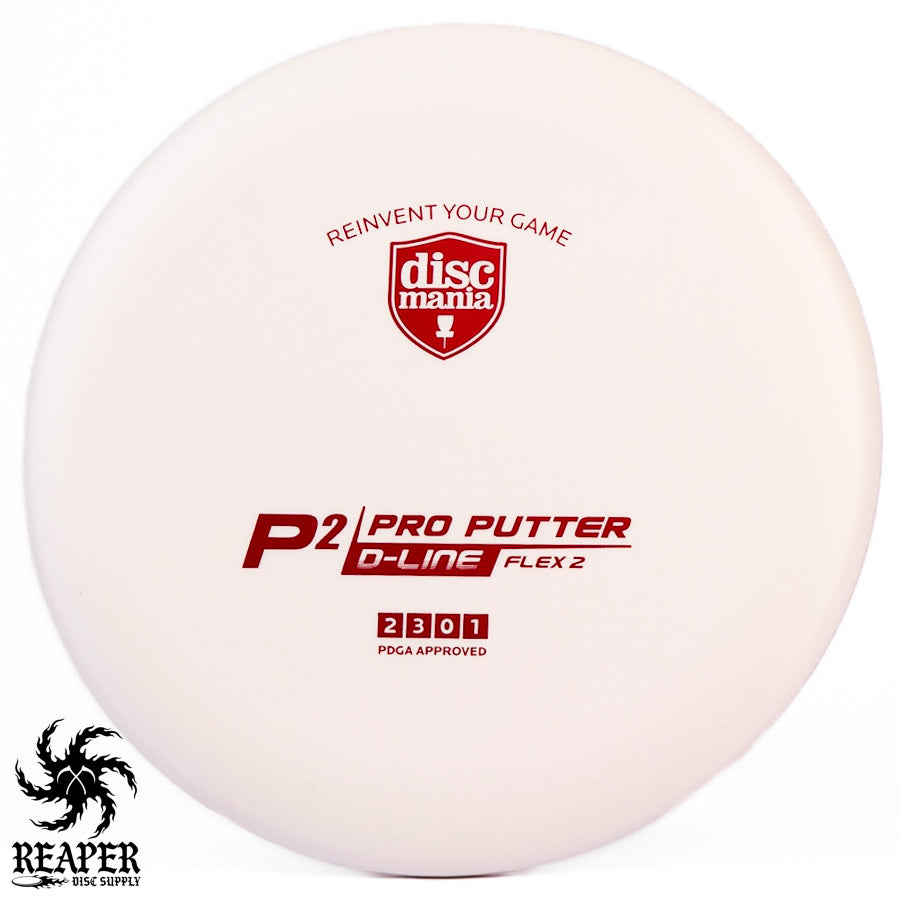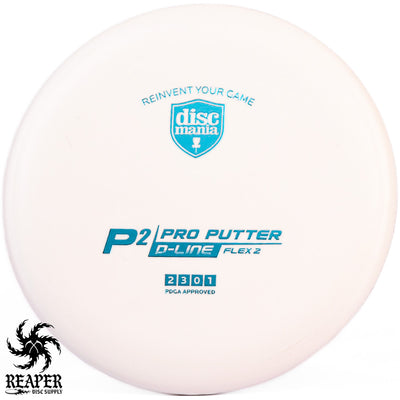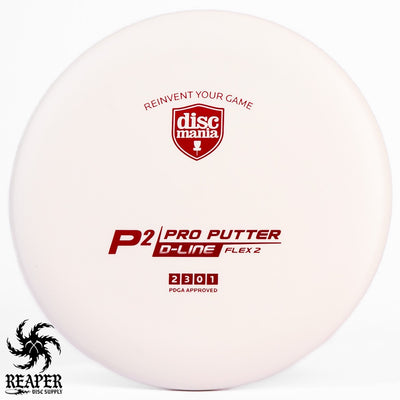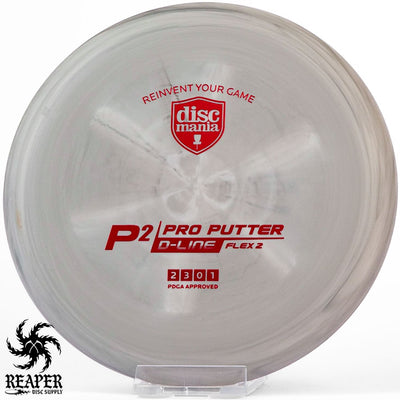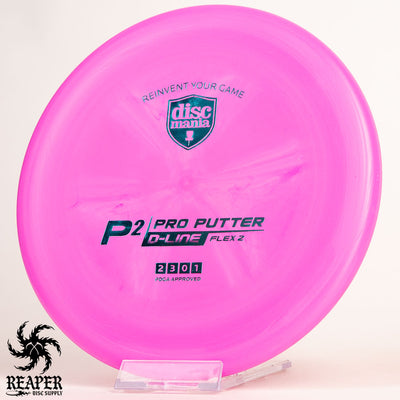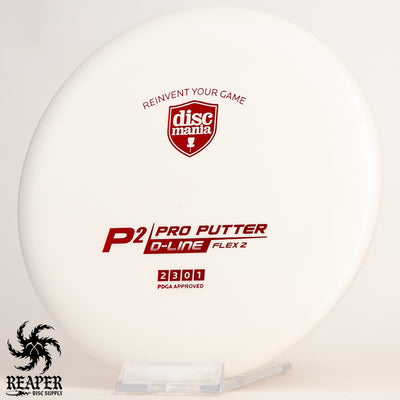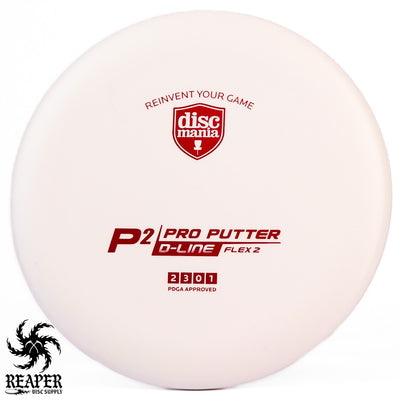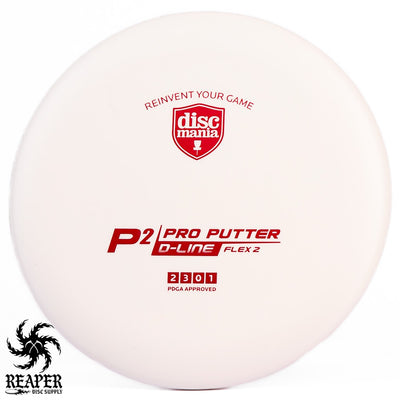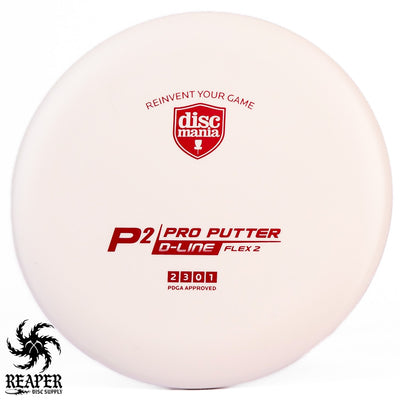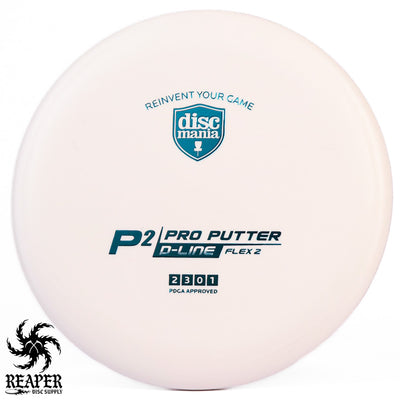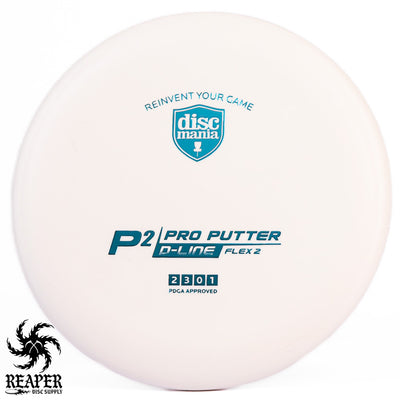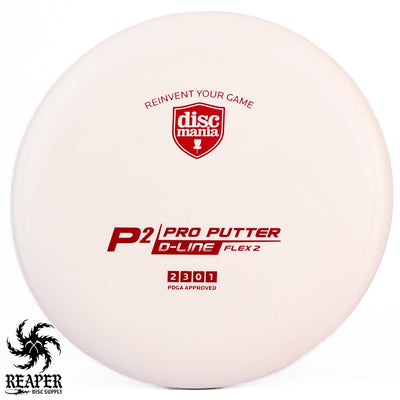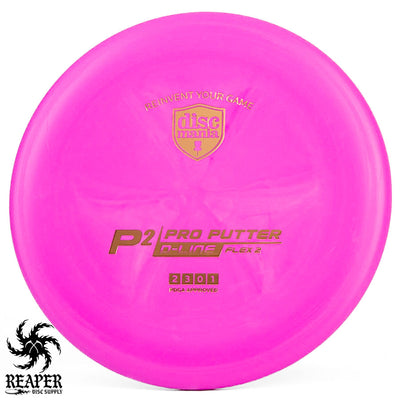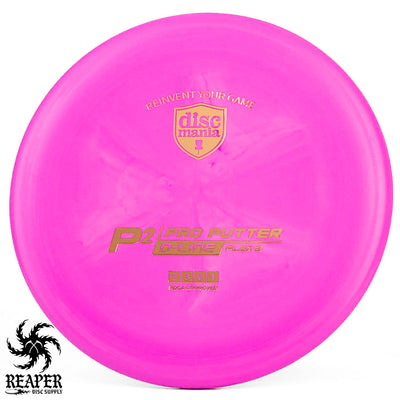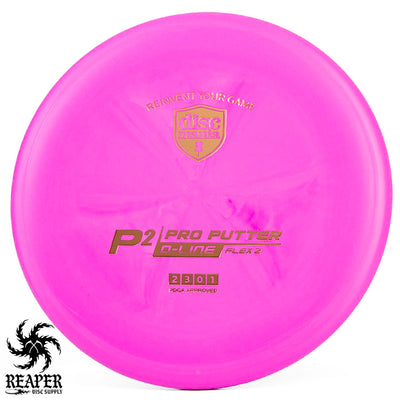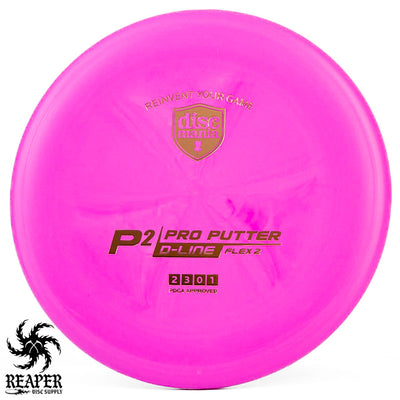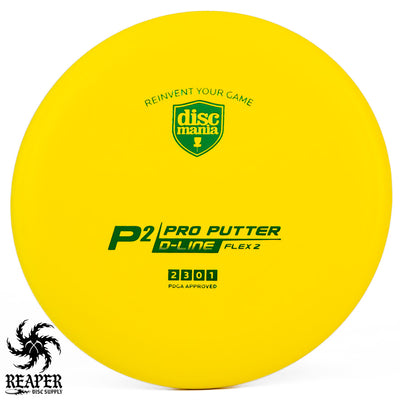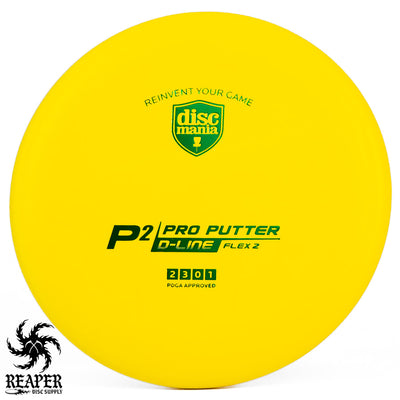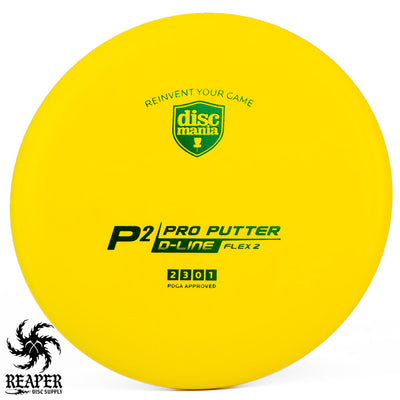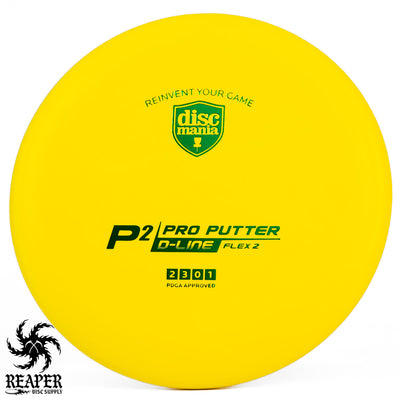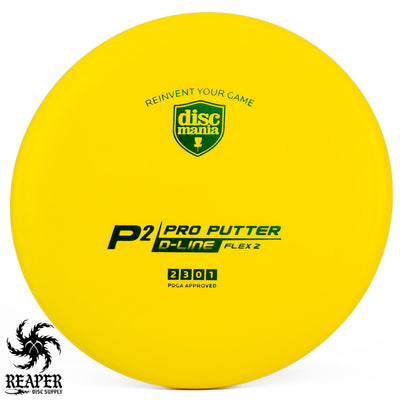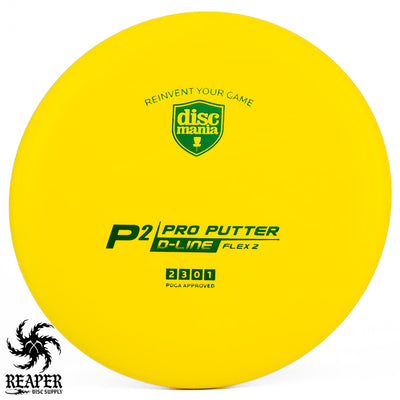 The Discmania D-Line P2 (Flex 2) is a medium stiffness run of the beloved stable putter mold. P2s are a comfortable, deep putter with a nice amount of glide and a subtle yet reliable fade. As Simon Lizotte put it after unboxing this Discmania Originals P2 "So sick..so clean..."

The flagship P2 putter is the first line of Discmania Originals to be produced in the company's brand new manufacturing facility. This new P2 remains the same trustworthy mold, with an enhanced texture offering perfect grip in all conditions.

The D-Line plastic is wonderful for all players. It comes in three different stages of flex — how much the disc gives in your hand — to accommodate varying preferences. Flex 1 is soft and grippy, Flex 3 is hard and firm. Try out this medium stiffness Flex 2 plastic today!
You can shop our other putt & approach discs here, if you want the same putter in gummier plastic check out the Nate Sexton Firefly. You may also like the Infinite Discs Glow Alpaca.
Discmania P2 Flight Numbers:
Speed: 2
Glide: 3
Turn: 0
Fade: 1
Rim: Beadless
Stability: Stable
Commonly Used For: Putting
Flex 2 Dimensions:
Diameter: 21.2 cm
Height: 2.1 cm
Rim Depth: 1.6 cm
Rim Thickness: 1.1 cm
Max Weight: 176 gr
Flexibility: 6.36 kg