Infinite Discs P-Blend Glow Alpaca (Eric Oakley Signature)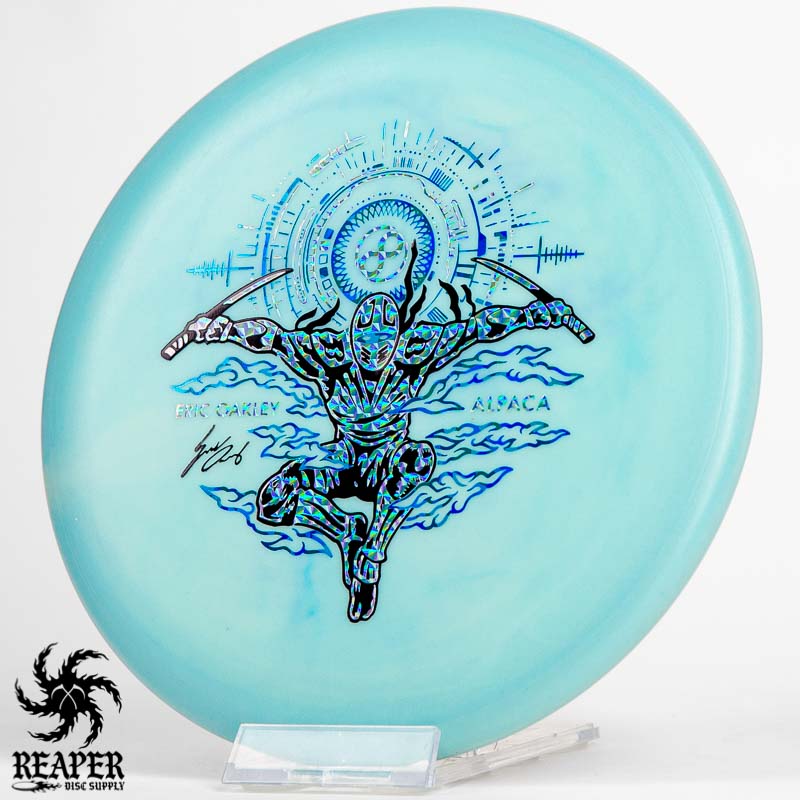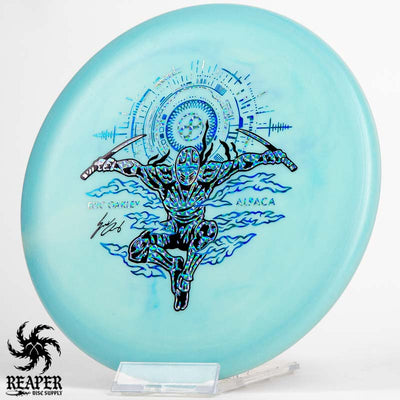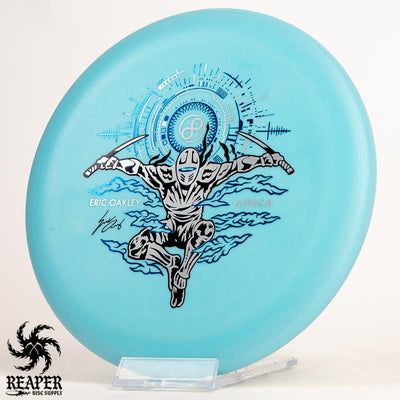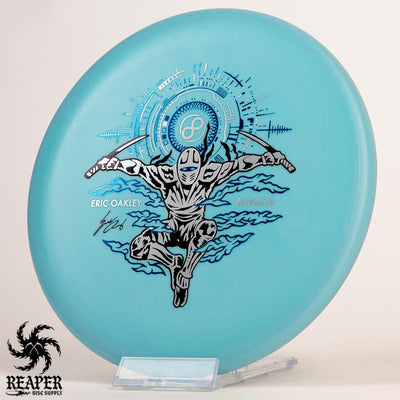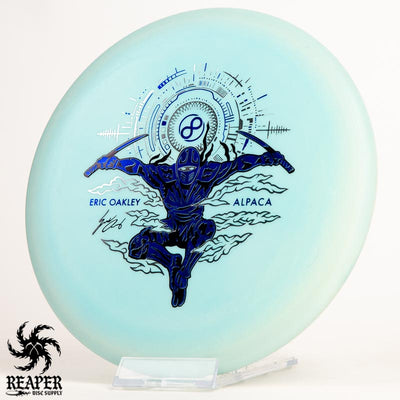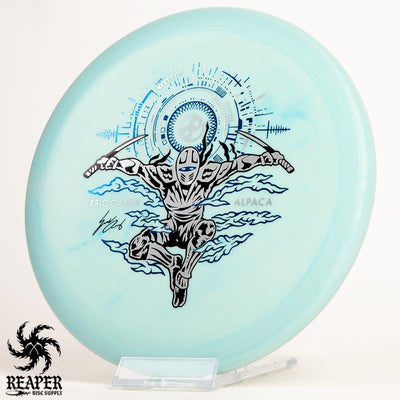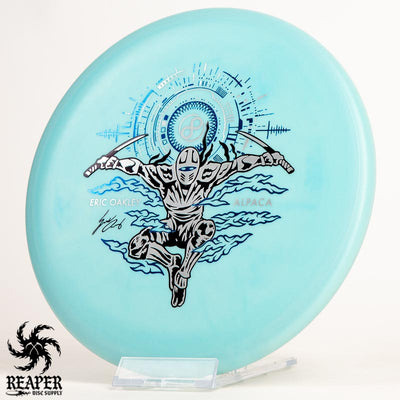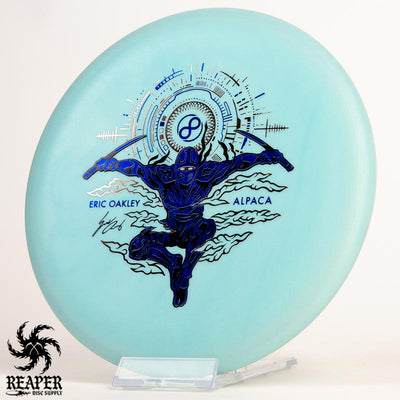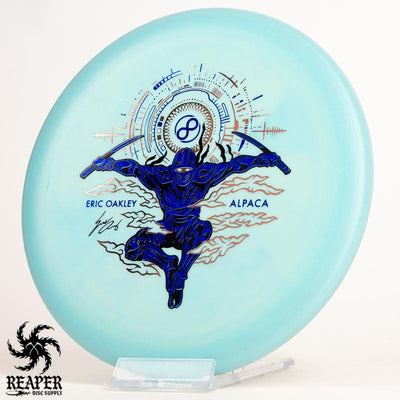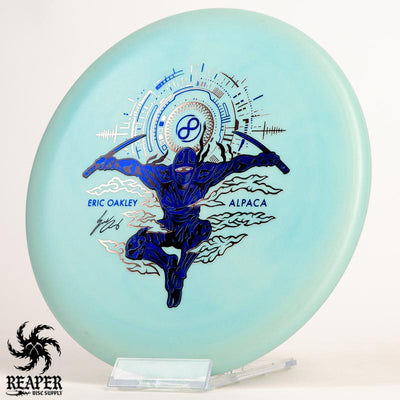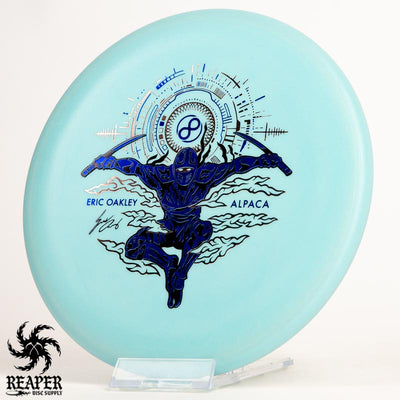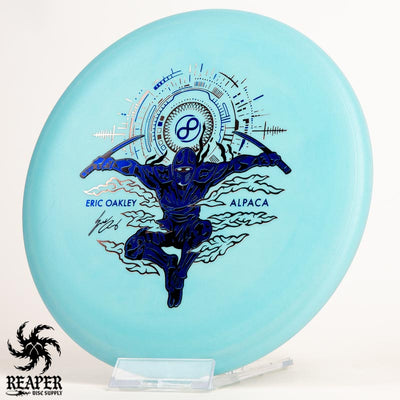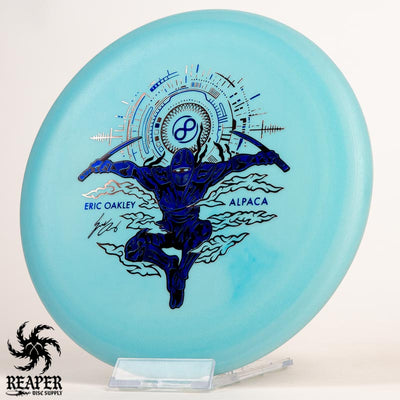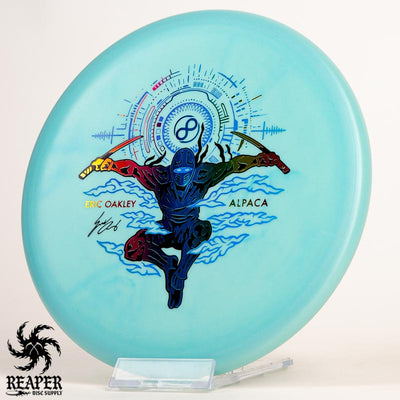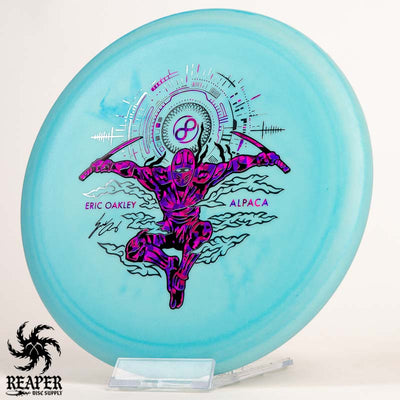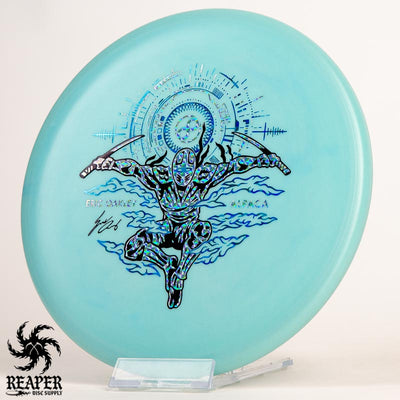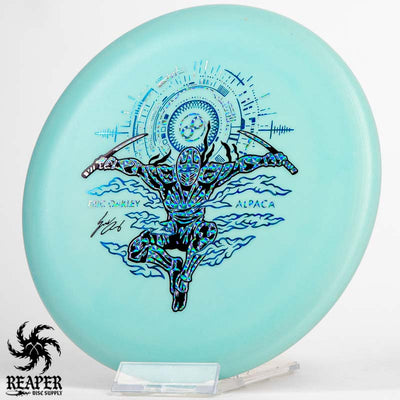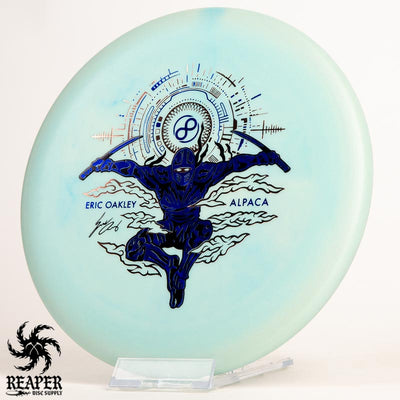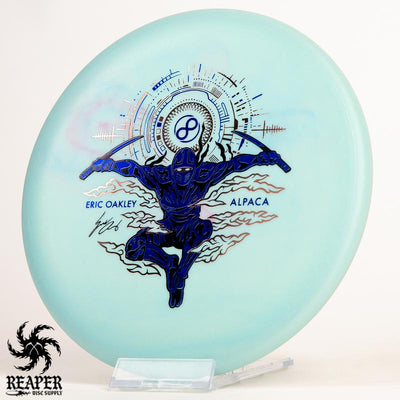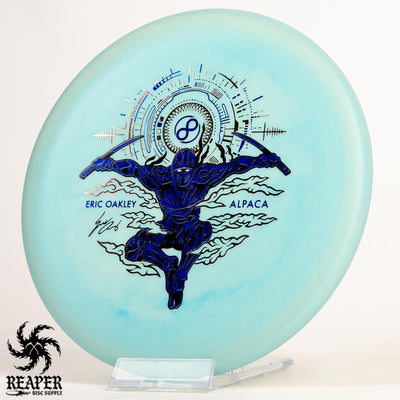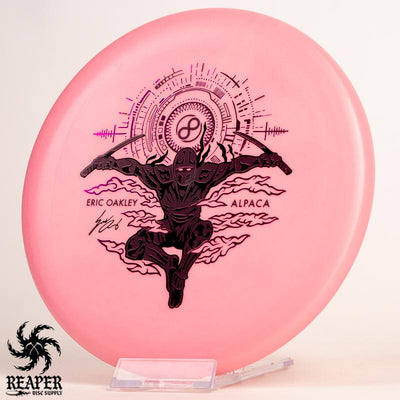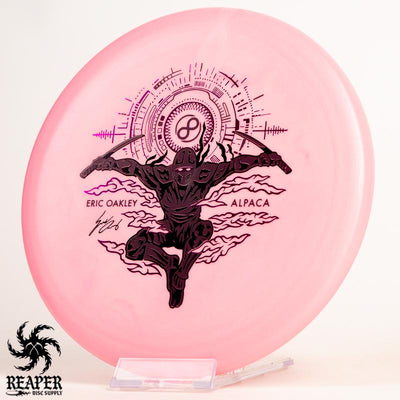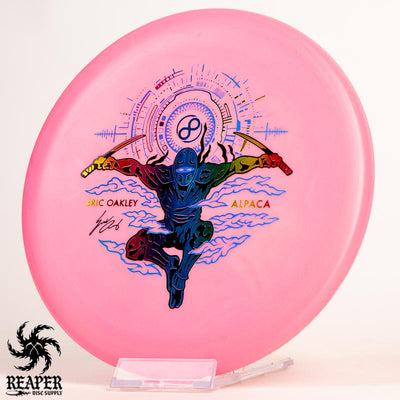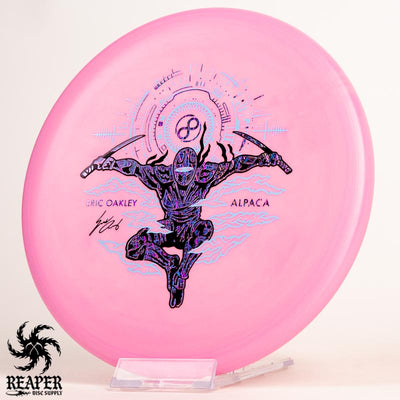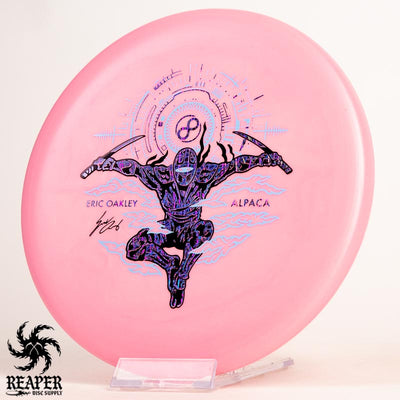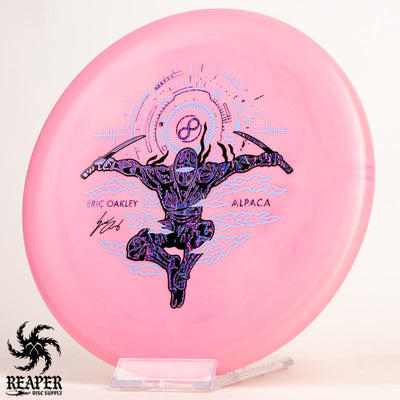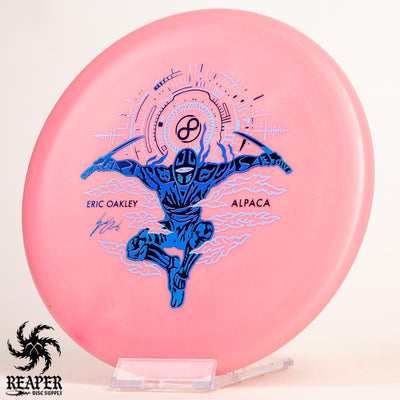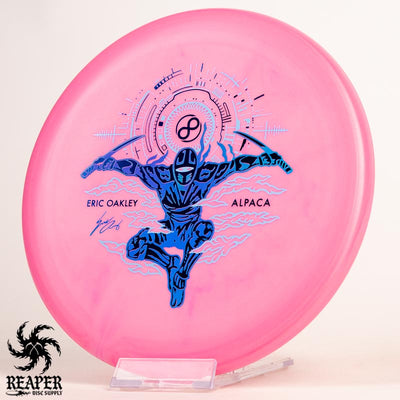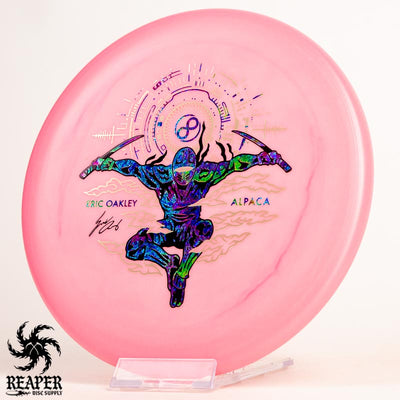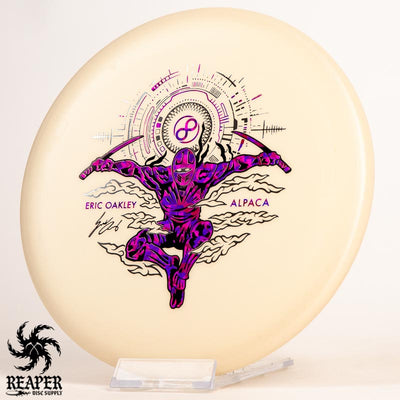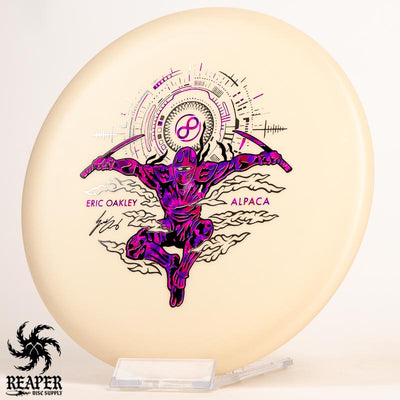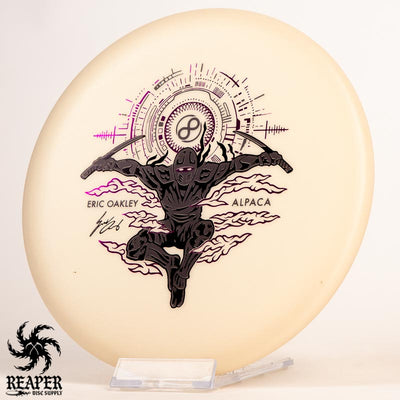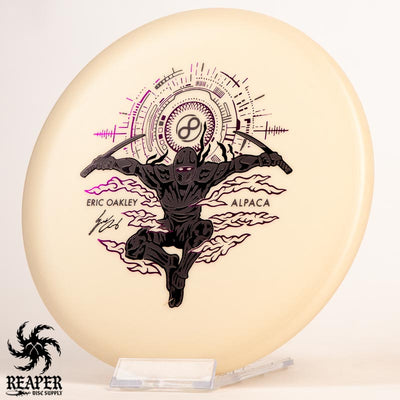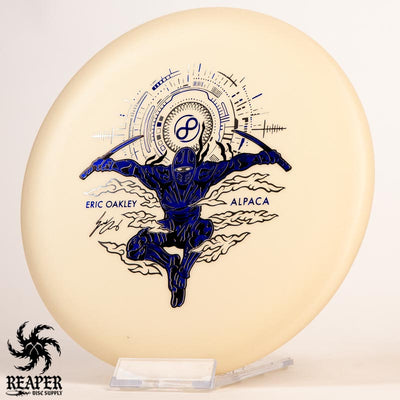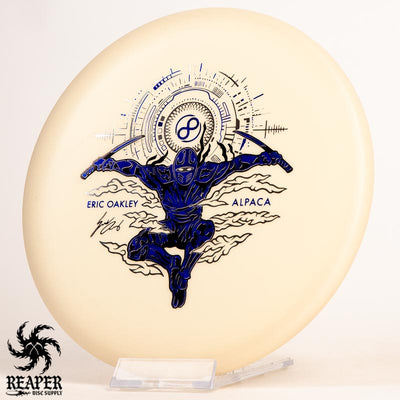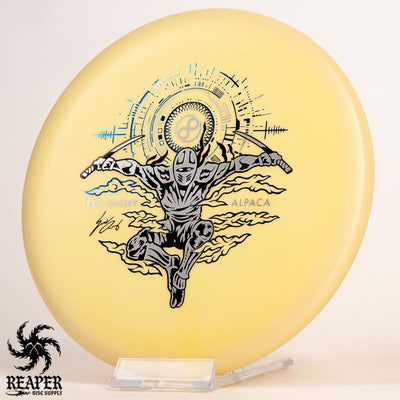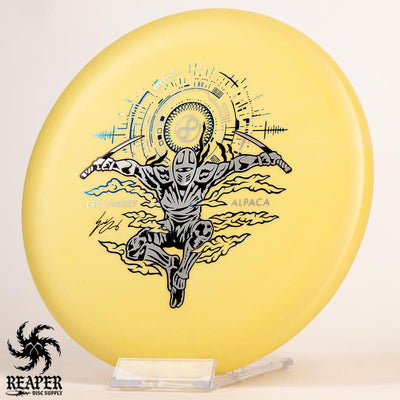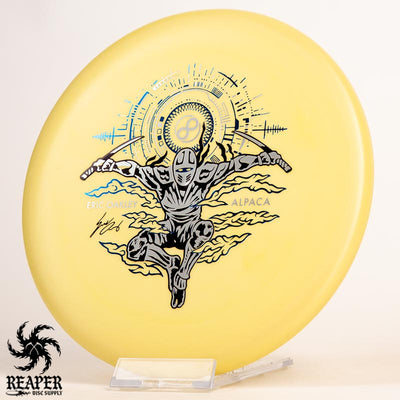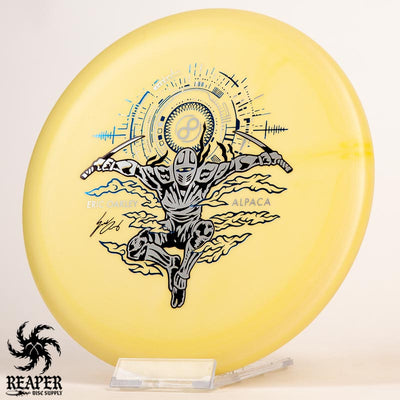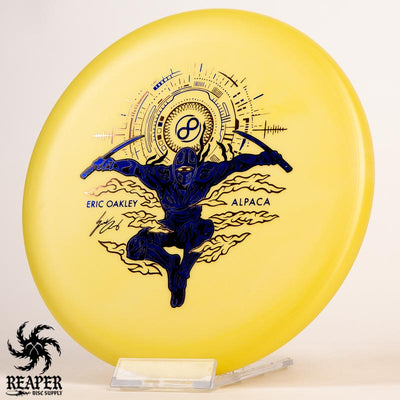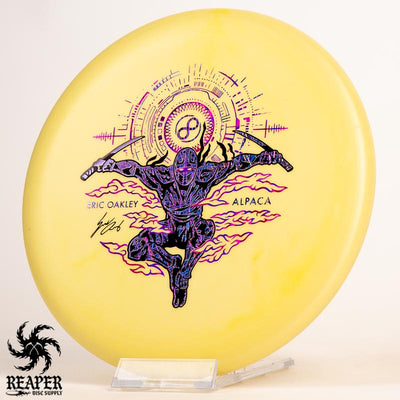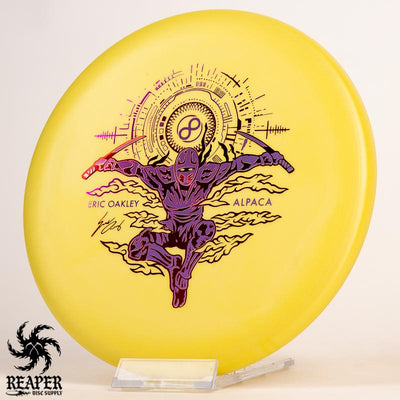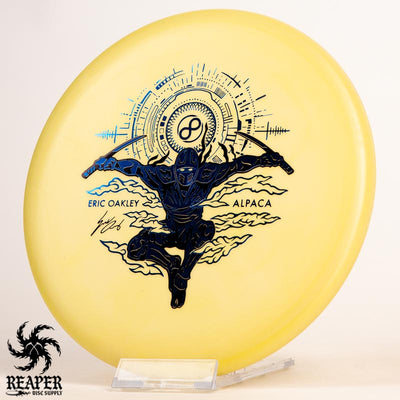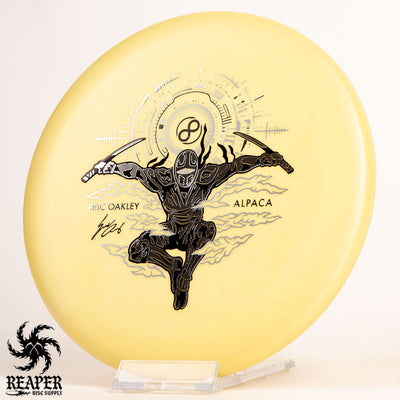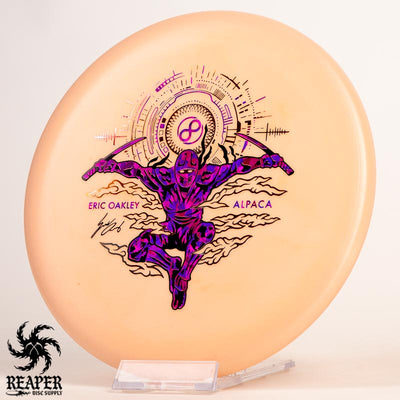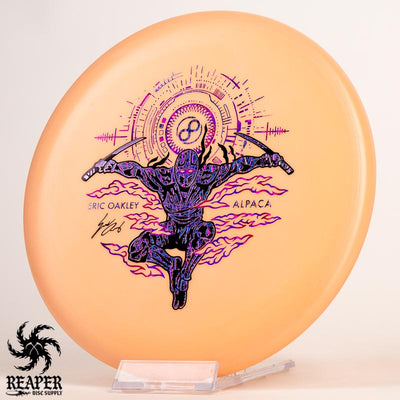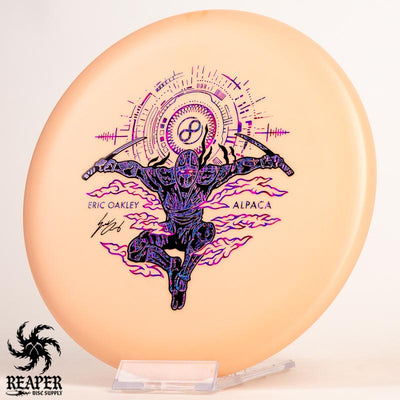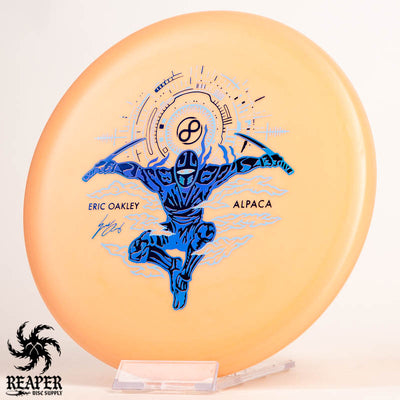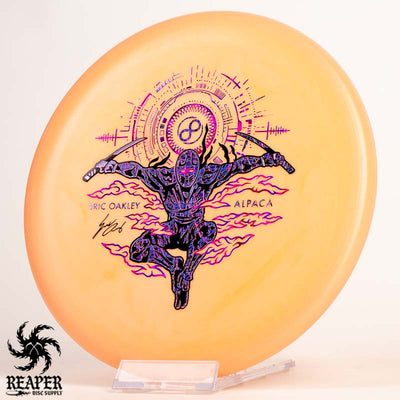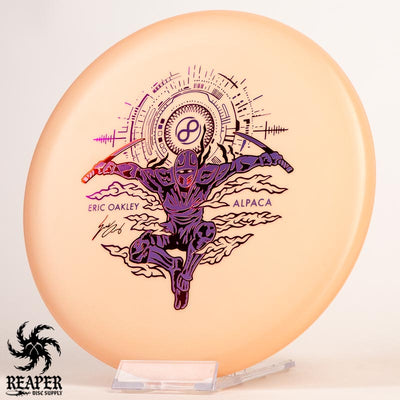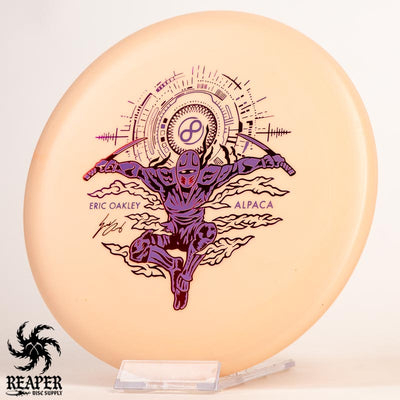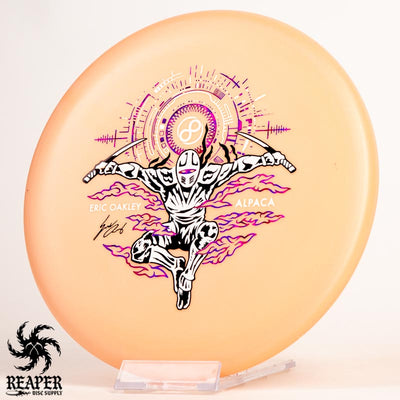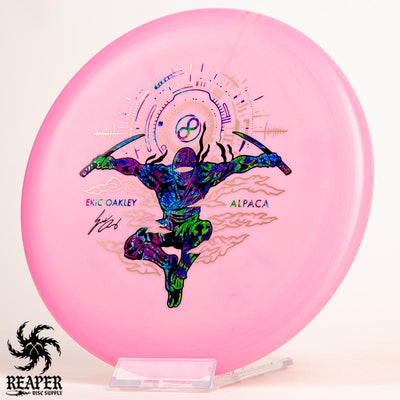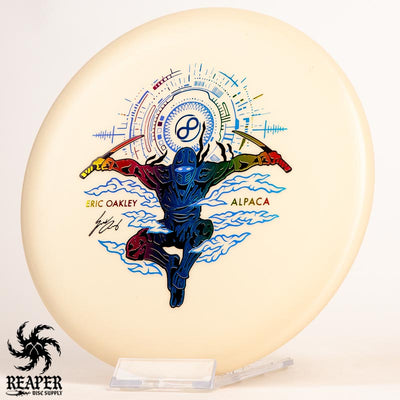 These Infinite Discs Eric Oakley P-Blend Glow Alpacas have an awesome ninja stamp and will light up your next glow round!
The Alpaca is a stable putt & approach disc that can be thrown by anyone, regardless of skill level. This particular run has a slightly more shallow rim than normal Alpaca runs which makes it a little more comfortable to use as a forehand disc. You can mold this disc into any line you need it on and it will look great doing it in this grippy, glow-in-the-dark plastic!
You may also like the L64 Dagger, the L64 Royal Hope, or the MVP Ohm.
Infinite Discs Alpaca Flight Numbers
Speed

: 3

Glide

: 3

Turn

: 0

Fade

: 1
Commonly used for: Putt & approach
Stability: Stable
Experience: Any
Rim: Beadless
Dimensions & Specs
Height

: 2 cm

Rim Depth

: 1.5 cm

Rim Thickness

: 1 cm

Diameter

: 21.1 cm

Flexibility

: 8.52

Max Weight:

 175.1 gr