Latitude 64 Zero Hard Burst Dagger (Ricky Wysocki)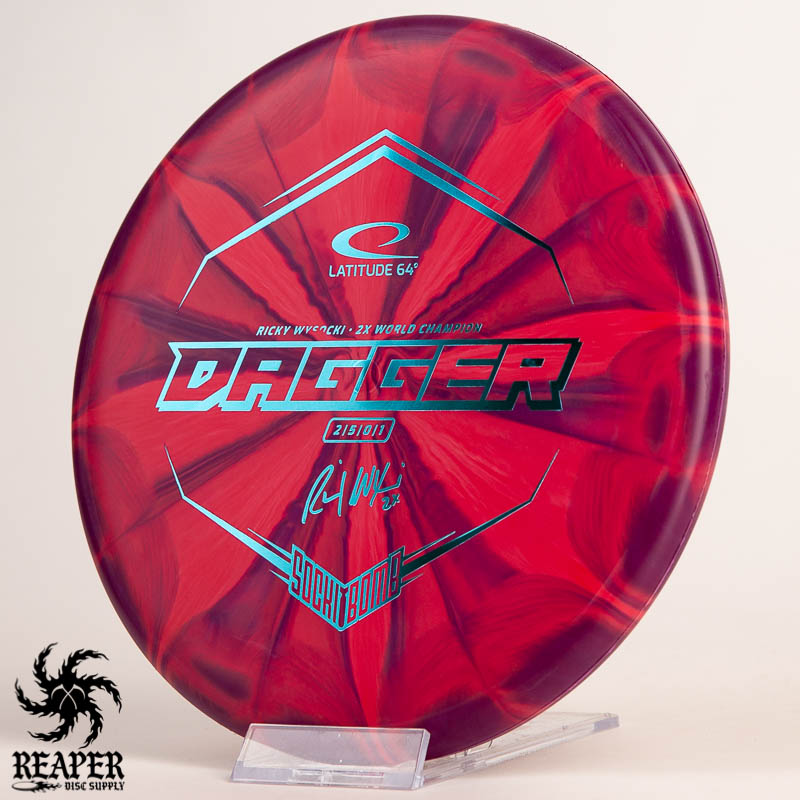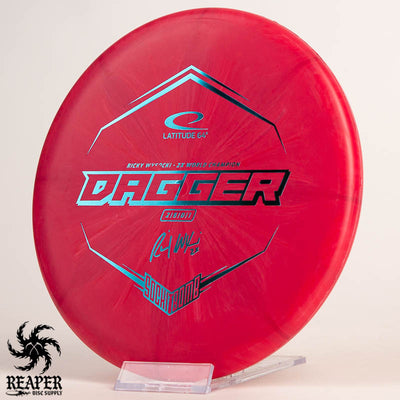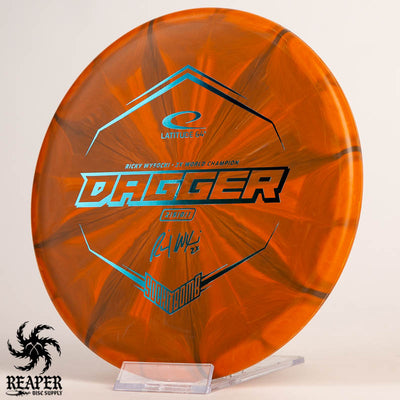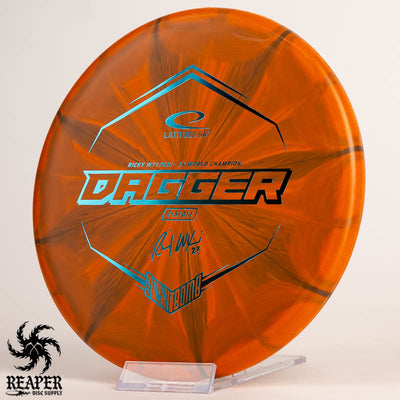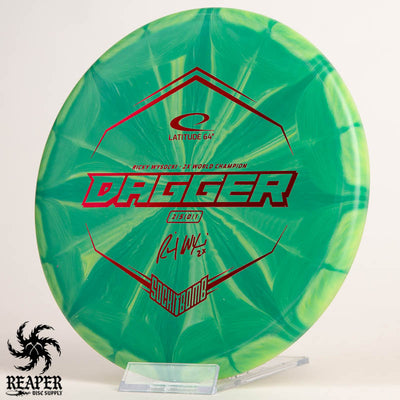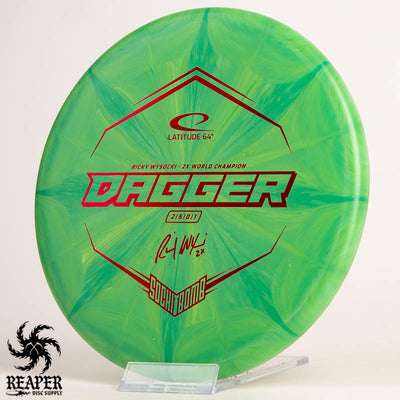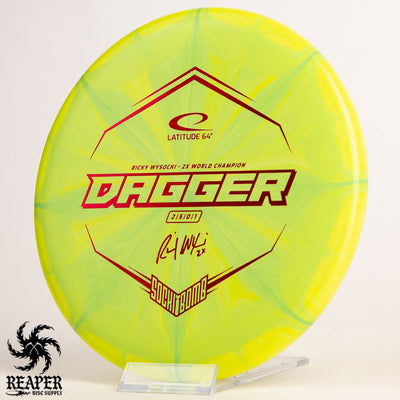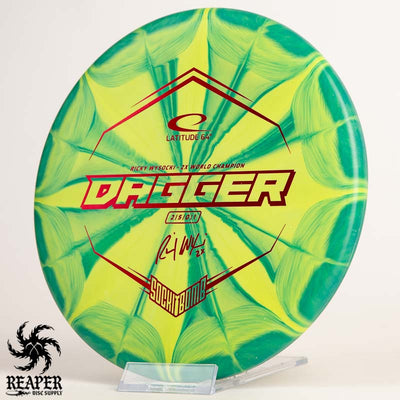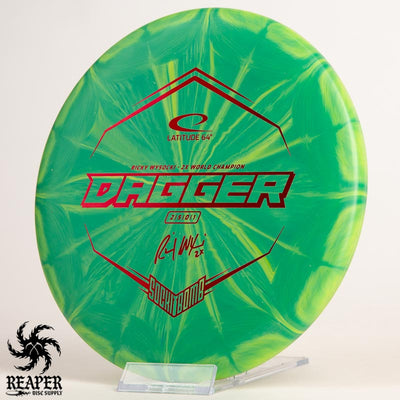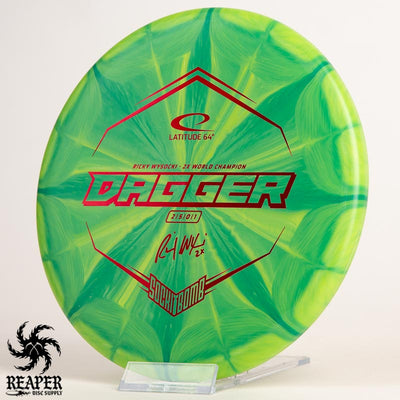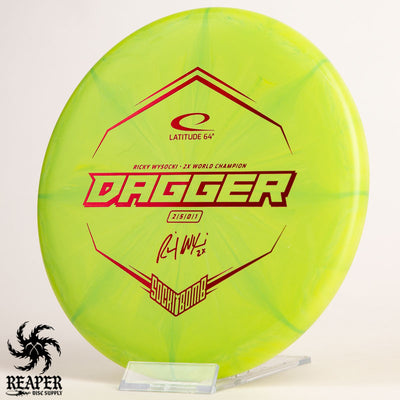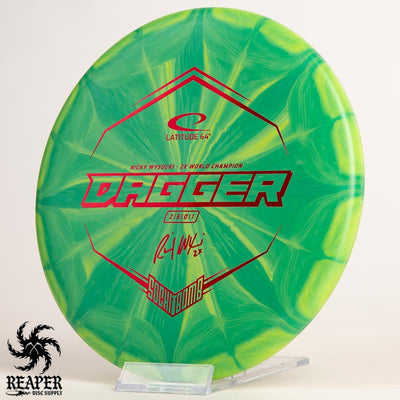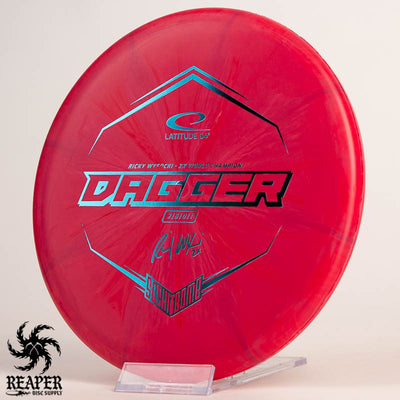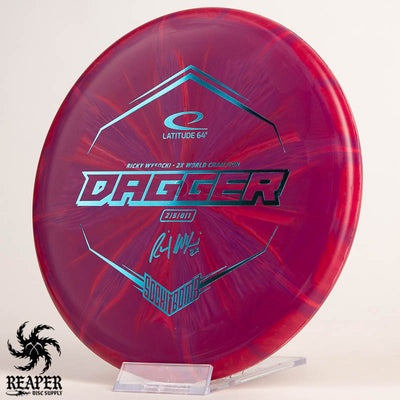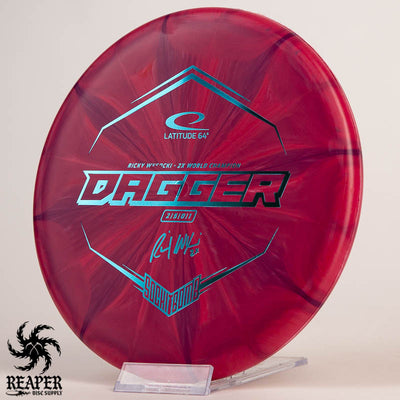 The Ricky Wysocki Latitude 64 Dagger is a glidey disc golf putter made with gorgeous, grippy Zero Hard Burst plastic.
First things first: the Dagger has a very deep rim. This can be a turn-off to some people, but I find that it gives me extra grip and control. This putter is perfect for push putts and it has a TON of glide. If you constantly find yourself hitting the bottom of the basket, this extra glide may help get you in the chains.
If you need a highly grippy putter made with gorgeous burst colors; give the Latitude 64 Dagger a shot!
You may also like: Latitude 64 Moonshine Pure
Latitude 64 Dagger Flight Numbers
Speed

: 2

Glide

: 5

Turn

: 0

Fade

: 1
Commonly used for: Putting
Stability: Stable
Experience: Any
Rim: Beaded
Dimensions & Specs
Height

: 2.1 cm

Rim Depth

: 1.5 cm

Rim Thickness

: 1 cm

Diameter

: 21.1 cm

Flexibility

: 4.65 kg

Max Weight:

 175.1 gr