Latitude 64 Zero Medium Moonshine Glow Pure (Kristin Tattar)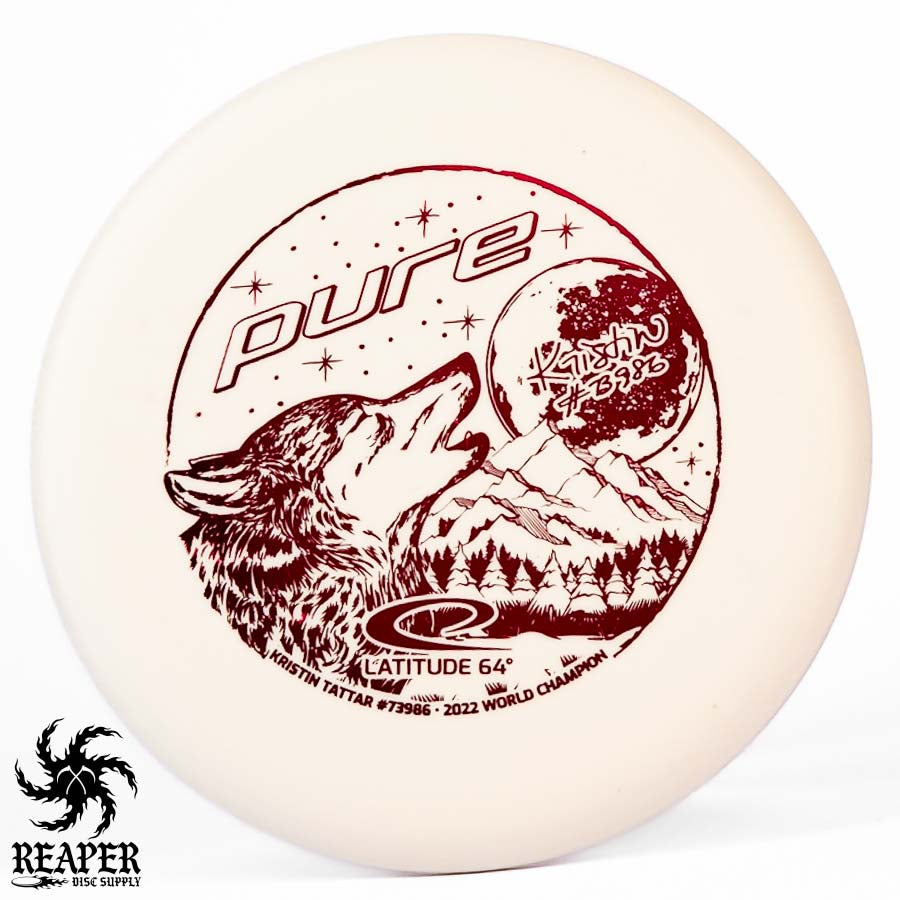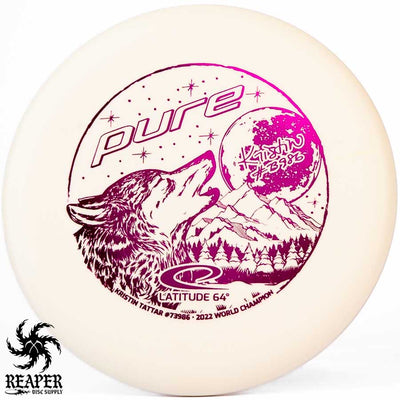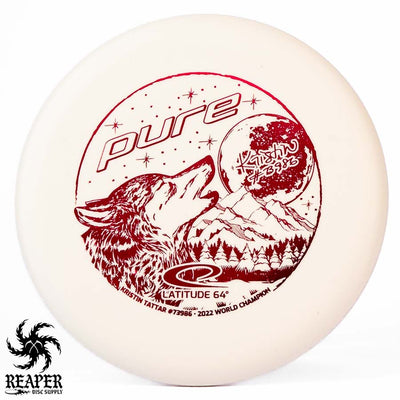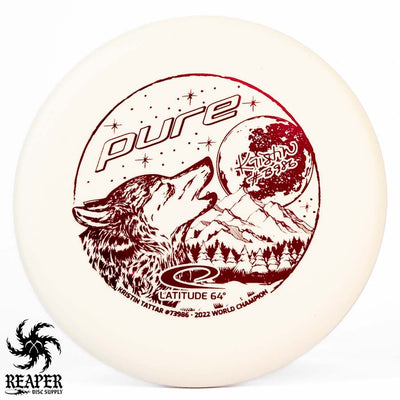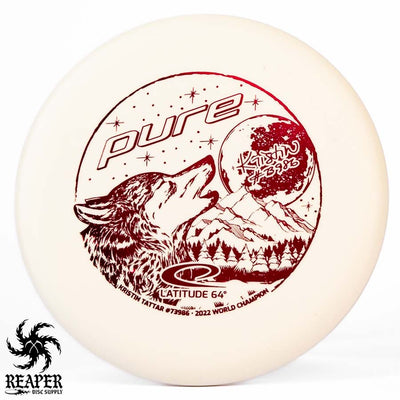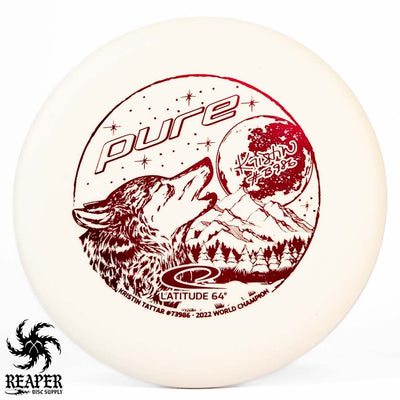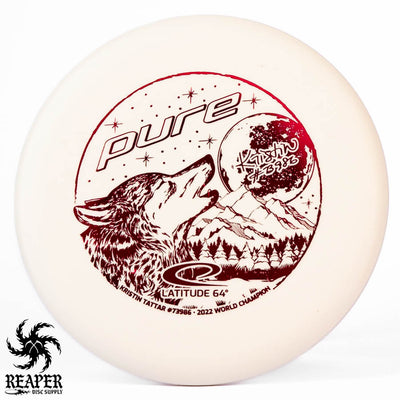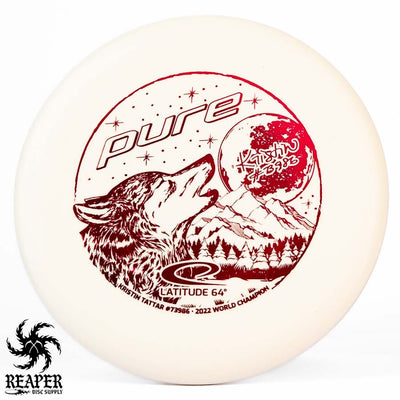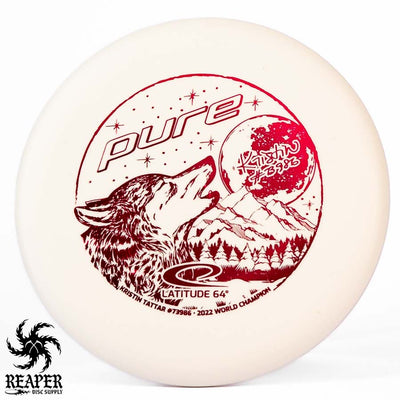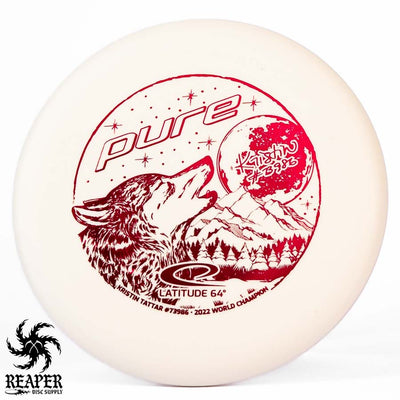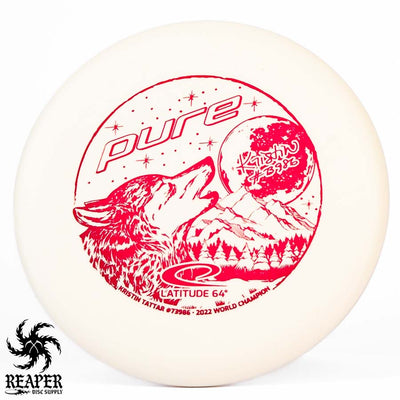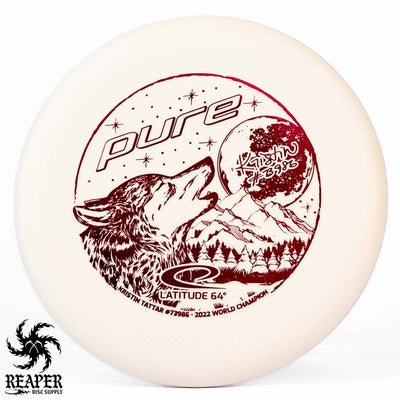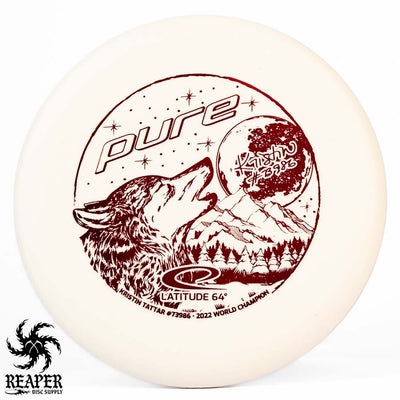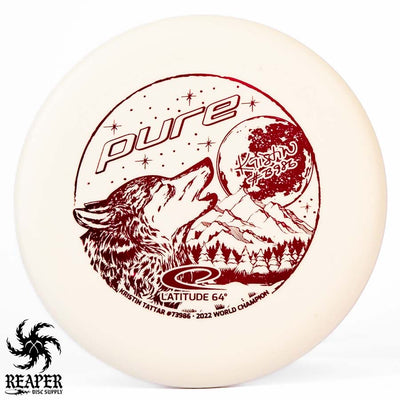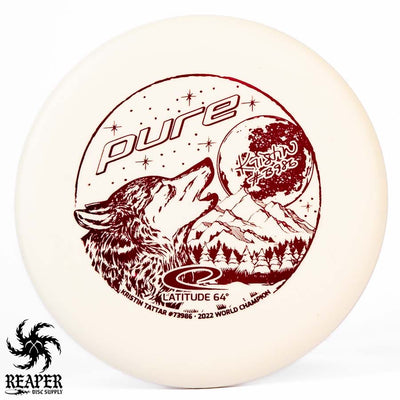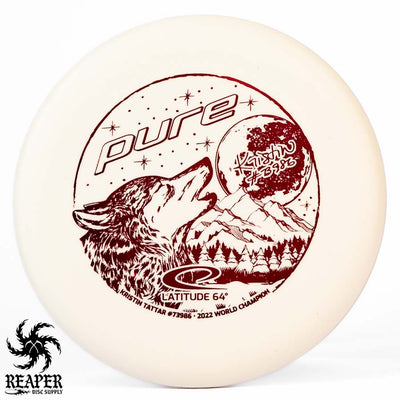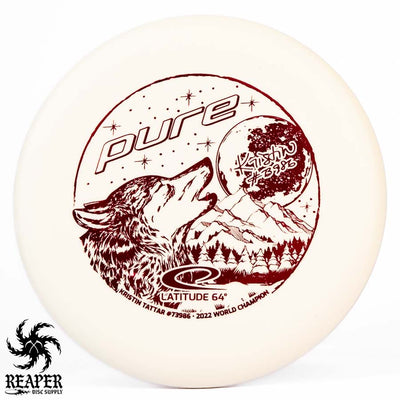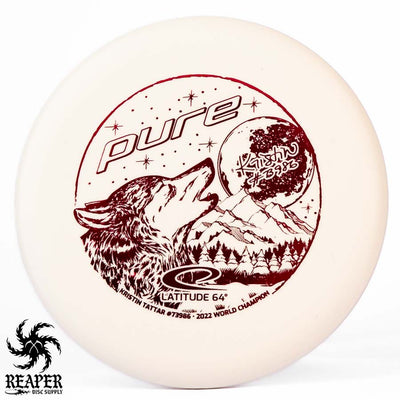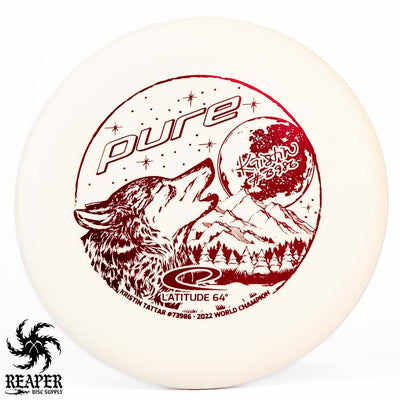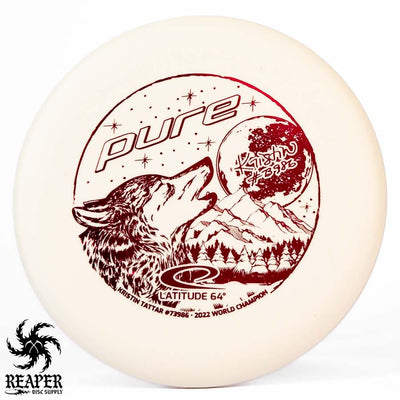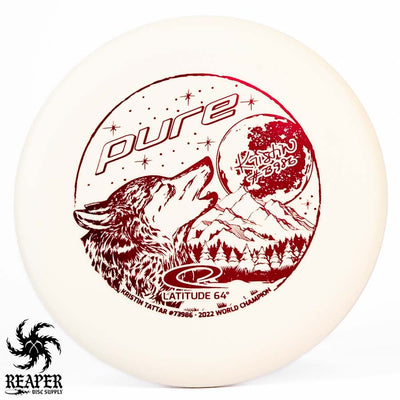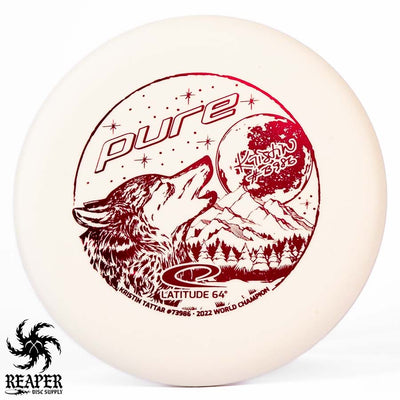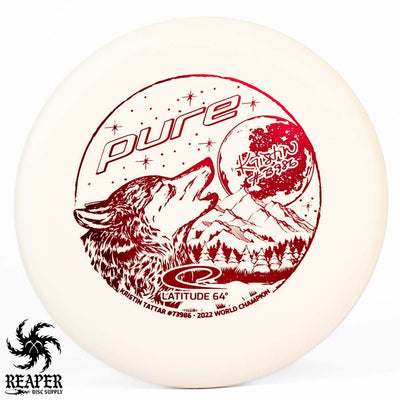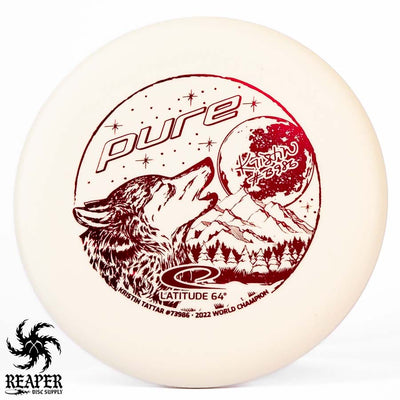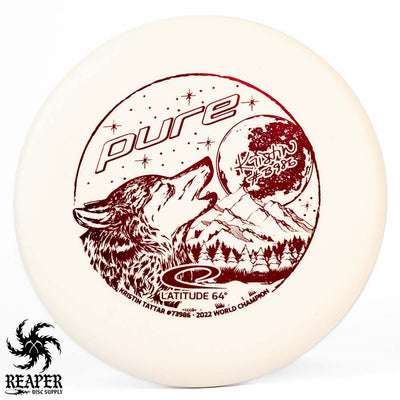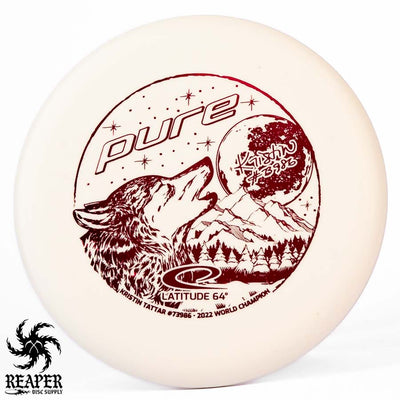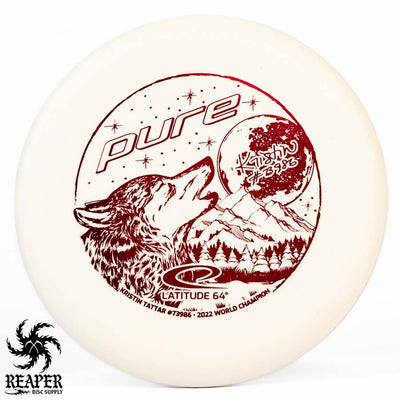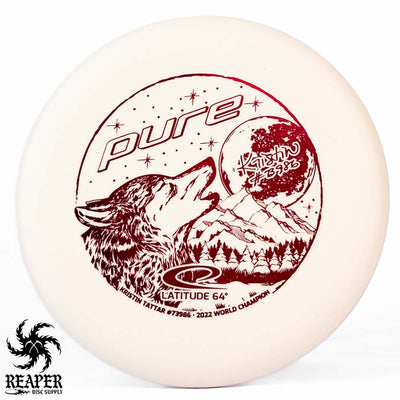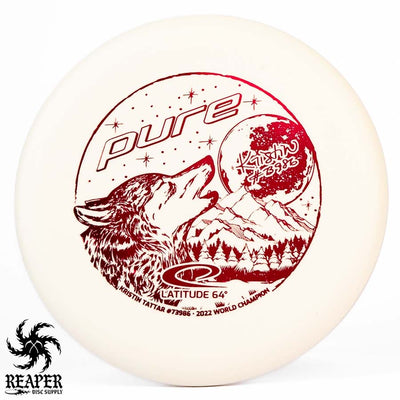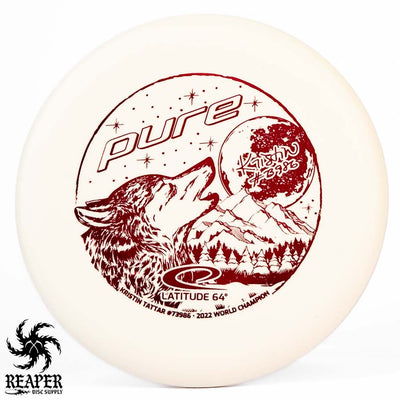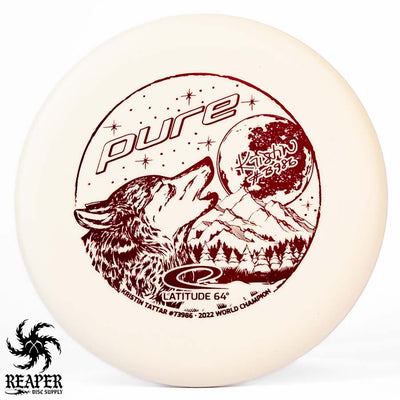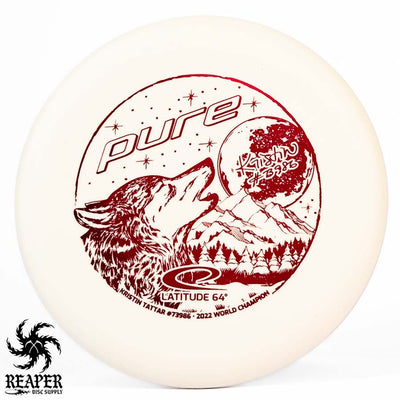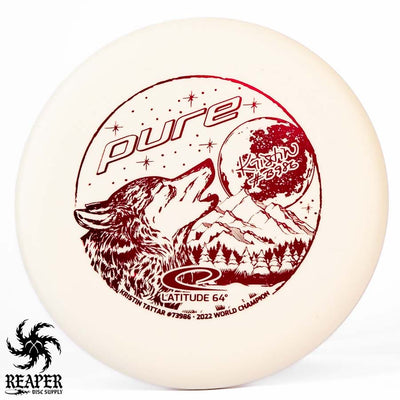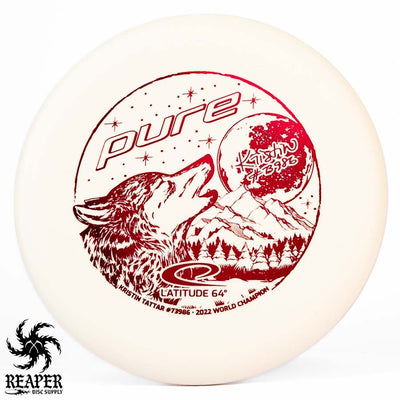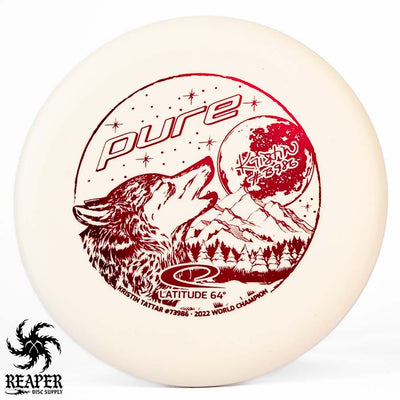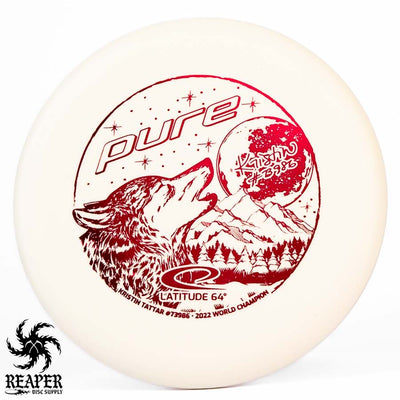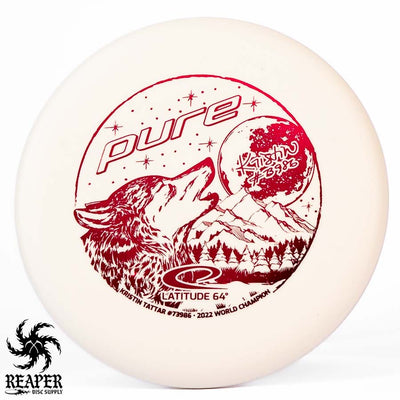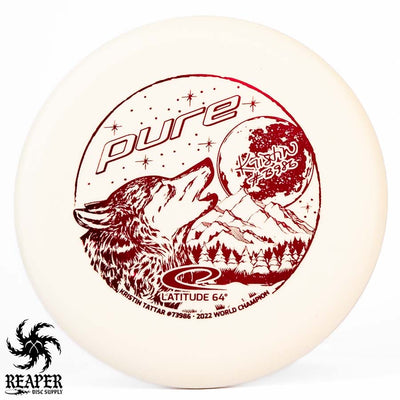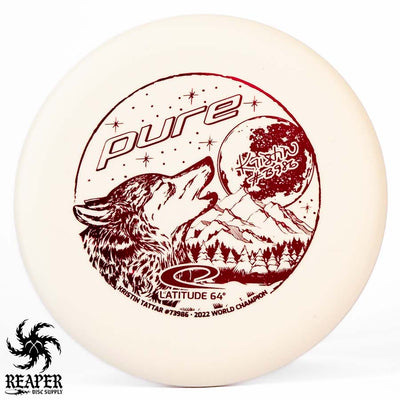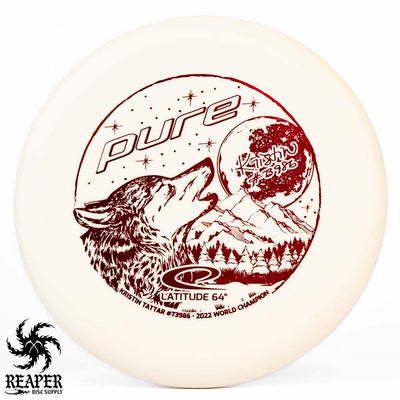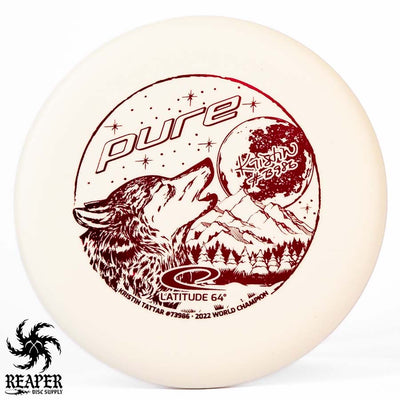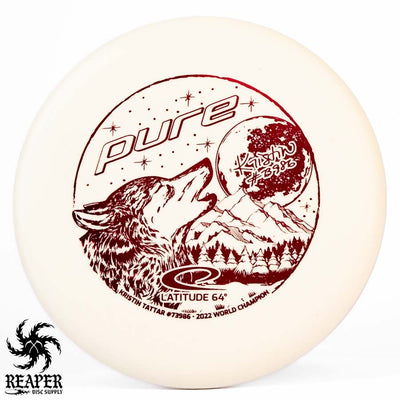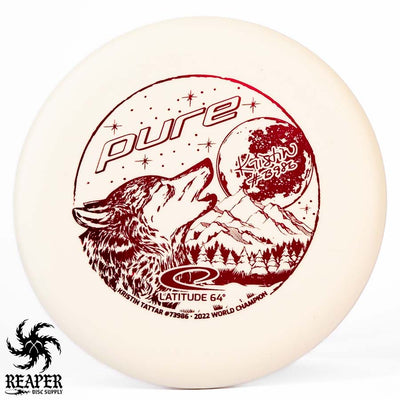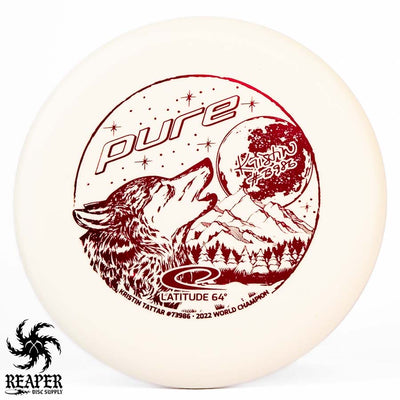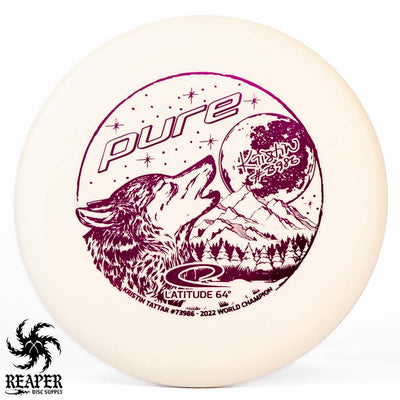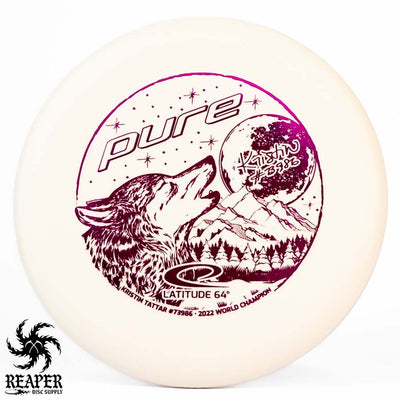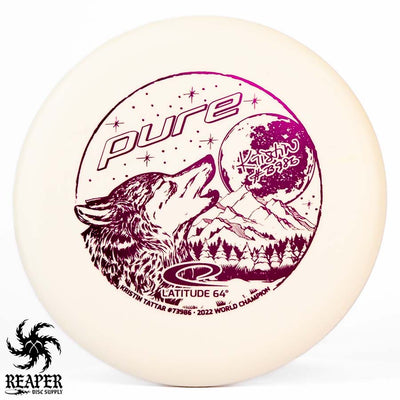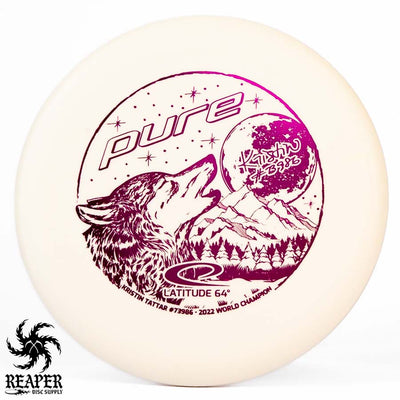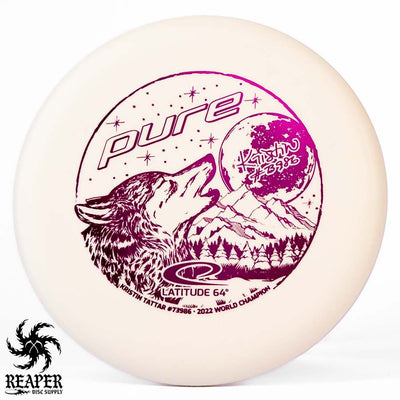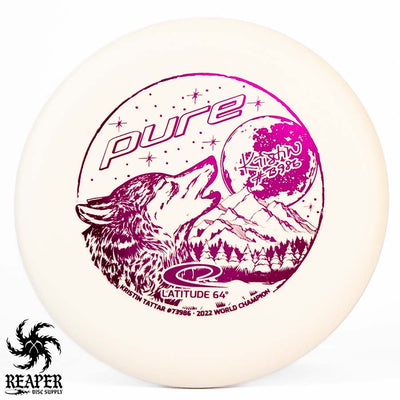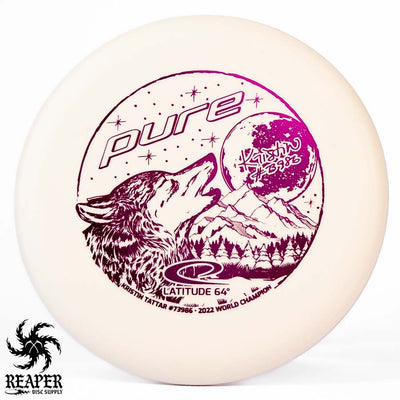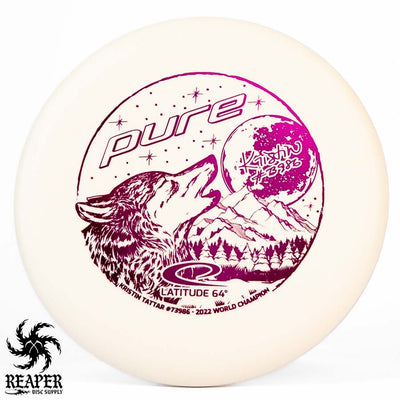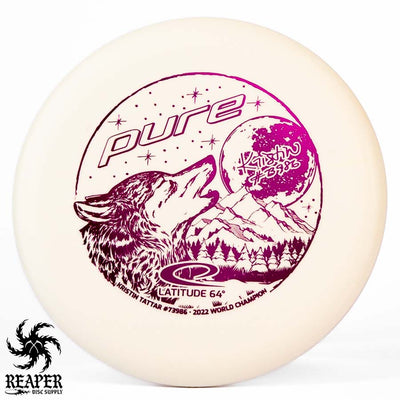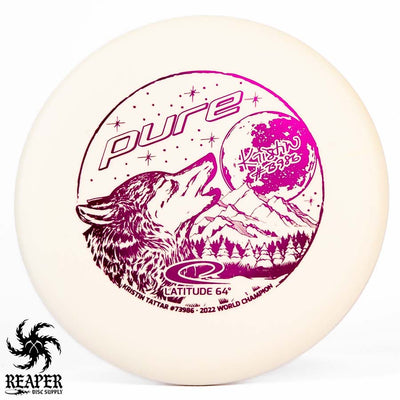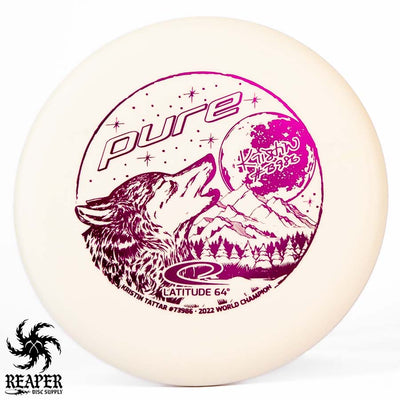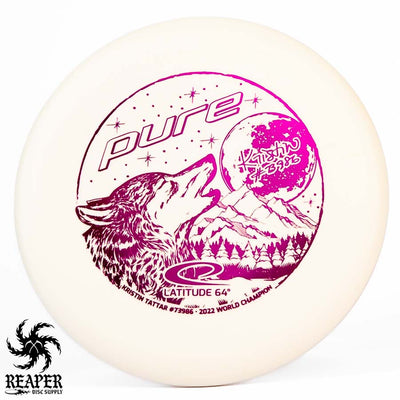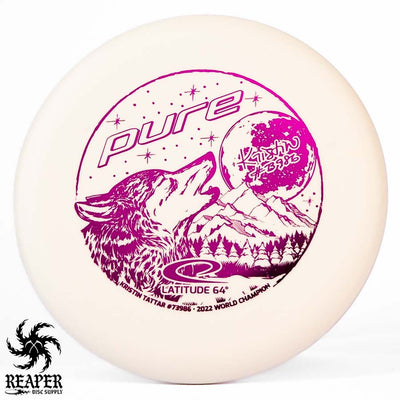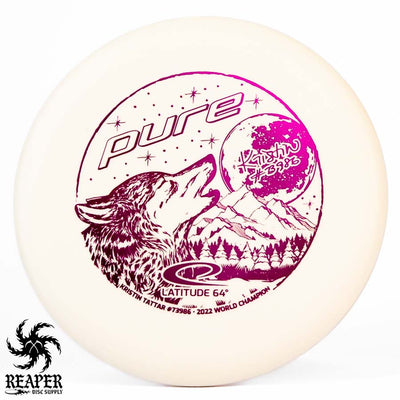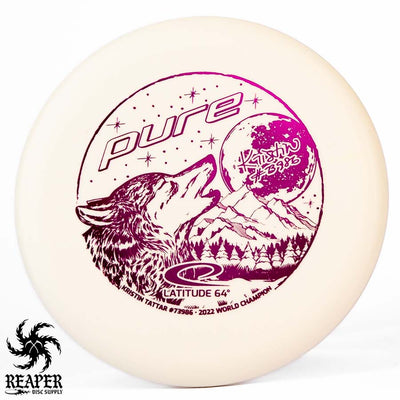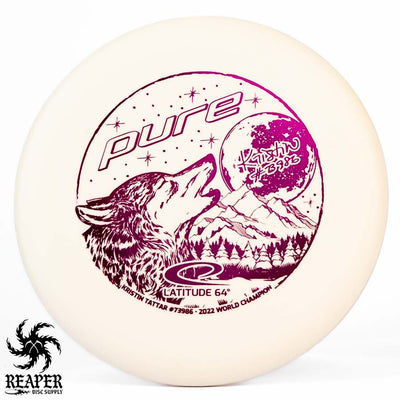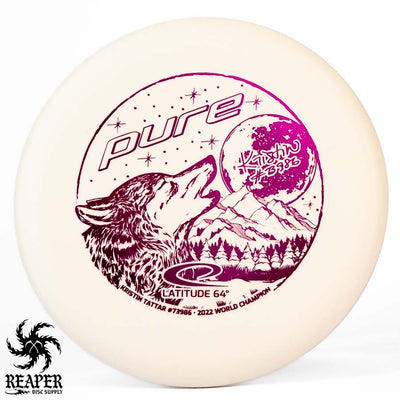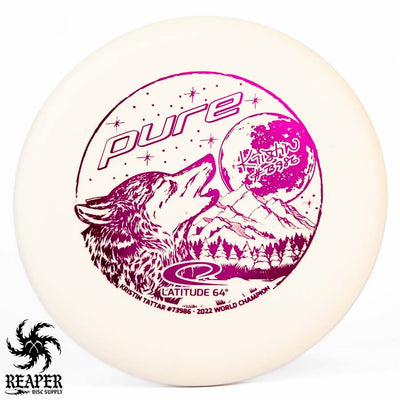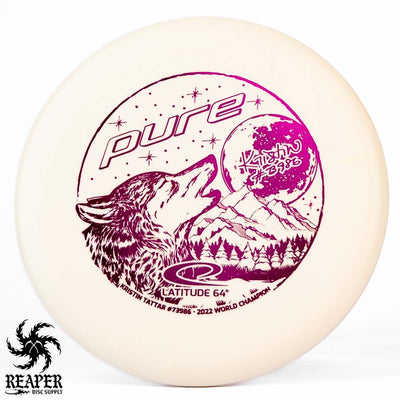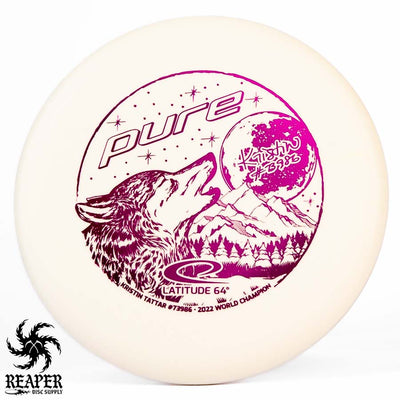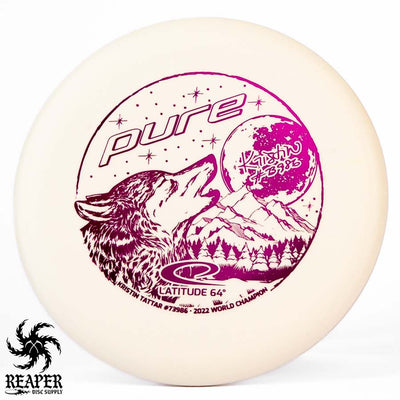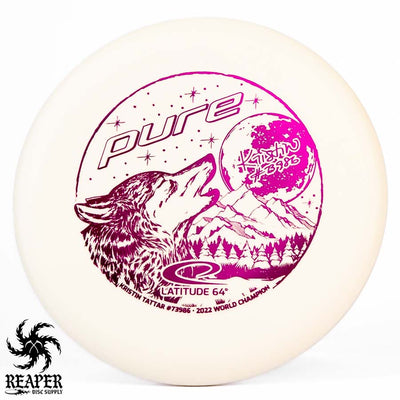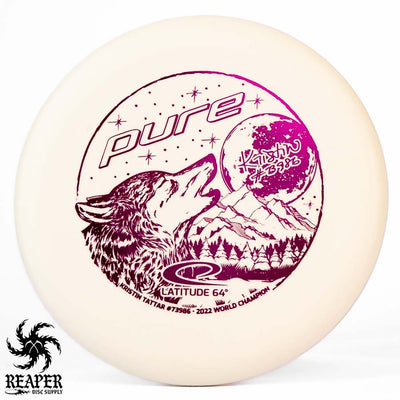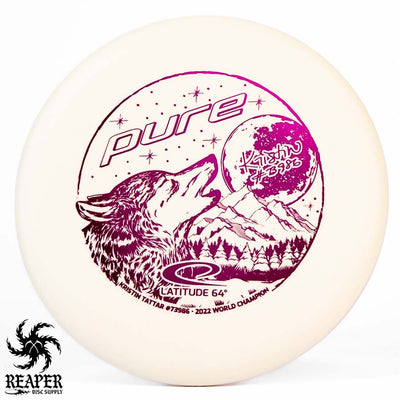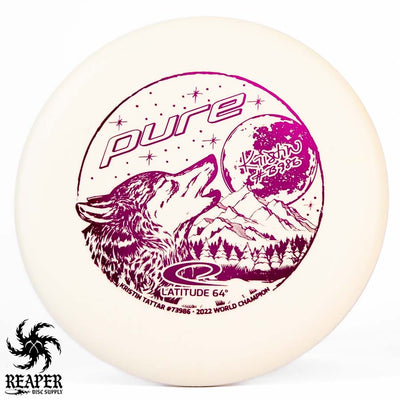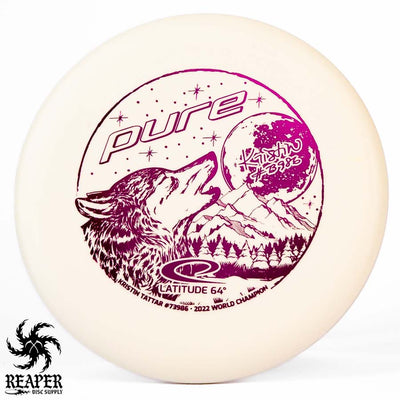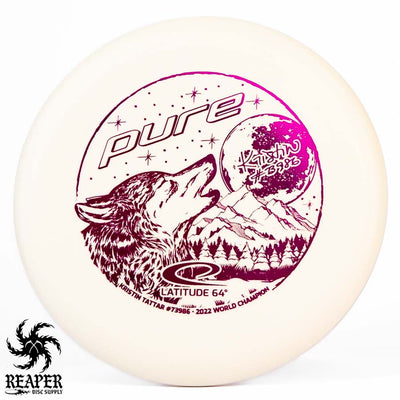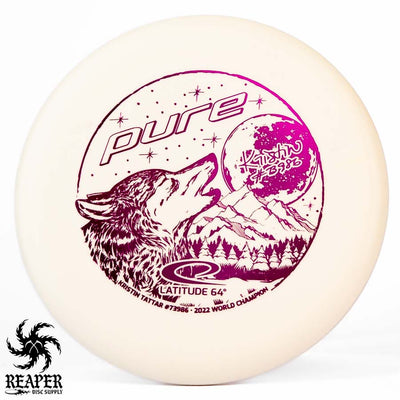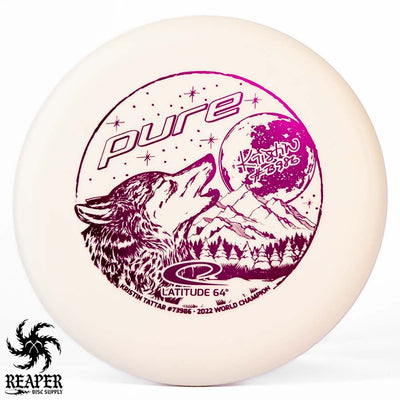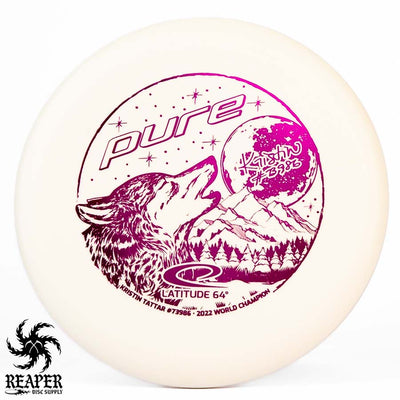 The Latitude 64 Kristin Tattar Pure in Zero Medium Moonshine is a stable disc golf putt & approach discs with grippy, glow-in-the-dark plastic.
The Latitude 64 Pure is a stable putter that flies dead straight when thrown flat and will hold any type of line you need it to. This disc has a ton of glide for a putter and really shines in tight wooded courses where you need to hit tight gaps consistently.
When you throw it hard it tends to turn over which can be compensated for by throwing with a little hyzer. It also is perfect for turnover lines where you need it to hold an anhyzer angle for the majority of its flight.
You may also like: Axiom's Glow Proxy, Holly Finley Champion Glow Mako3, Axiom's Glow Envy.
Latitude 64 Moonshine Pure Flight Numbers
Speed

: 3

Glide

: 3

Turn

: -1

Fade

: 1
Commonly used for: Putting & approach shots
Stability: Stable
Experience: Any
Rim: Beadless
Dimensions & Specs
Height

: 1.8 cm

Rim Depth

: 1.4 cm

Rim Thickness

: 1.0 cm

Diameter

: 21.2 cm

Flexibility

: 6.69 kg

Max Weight:

 176 gr