Axiom Eclipse 2.0 Glow Proxy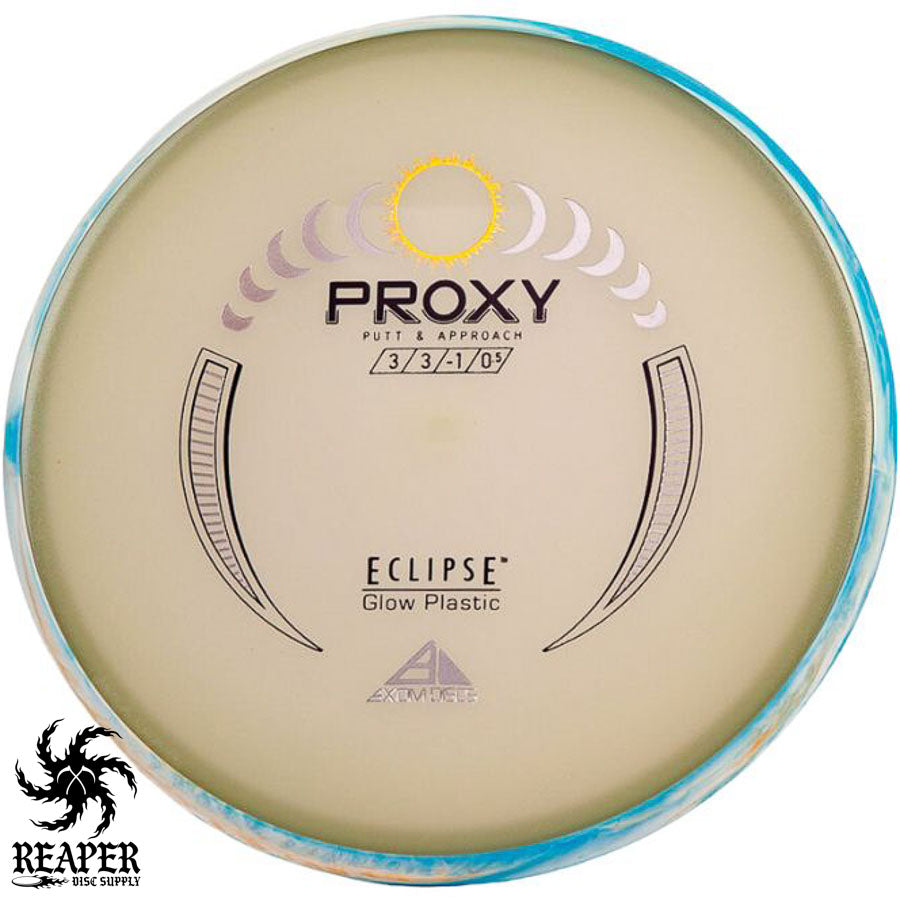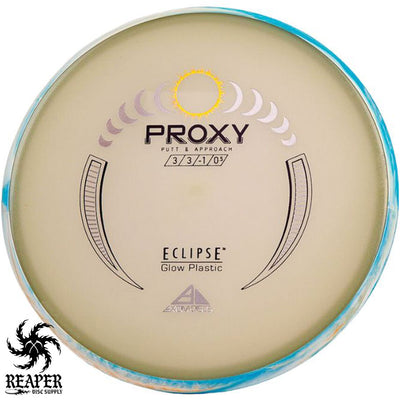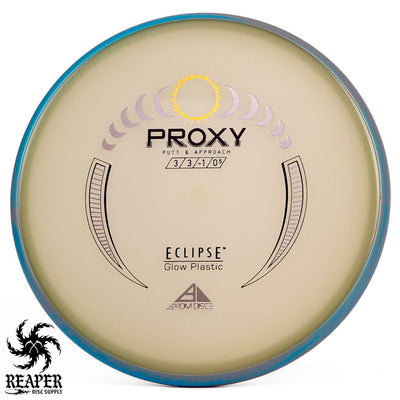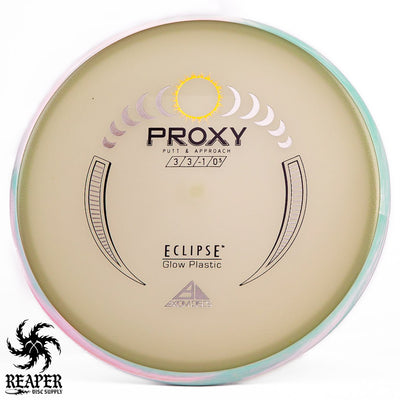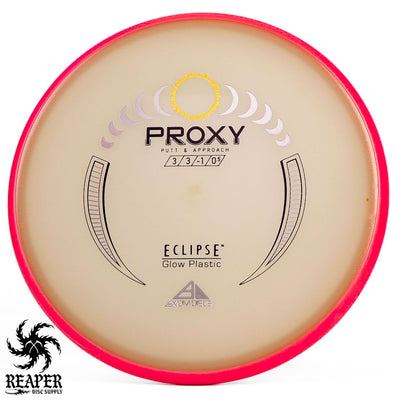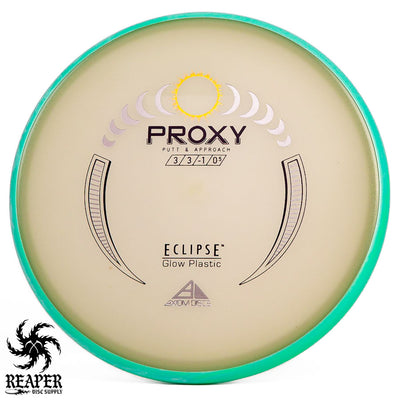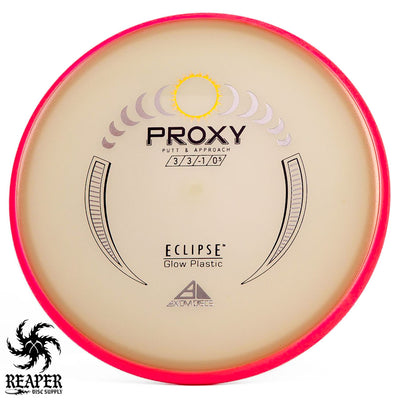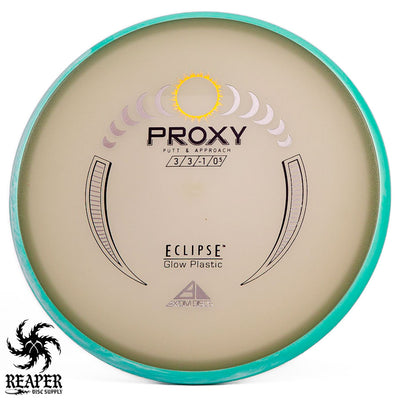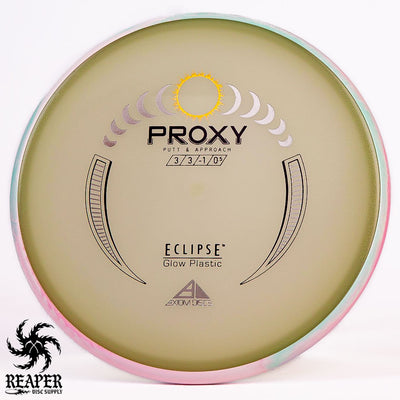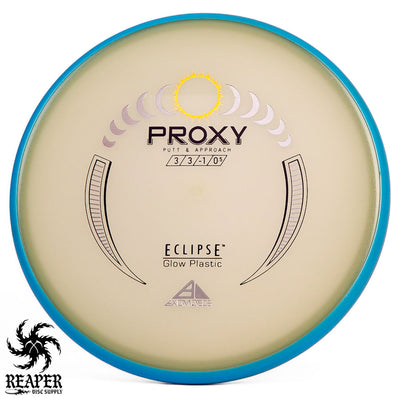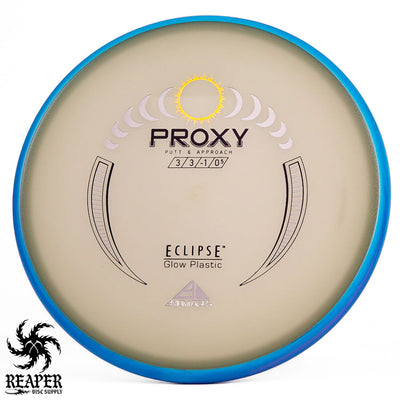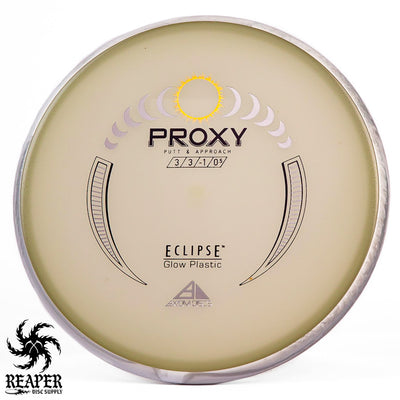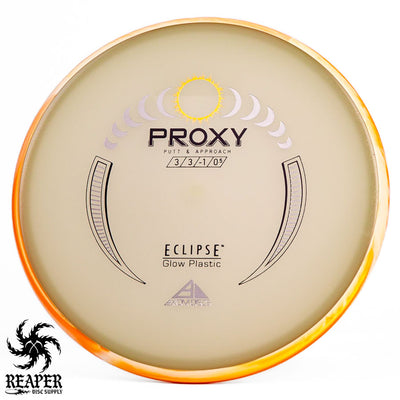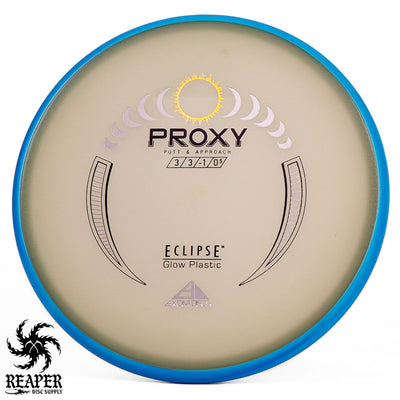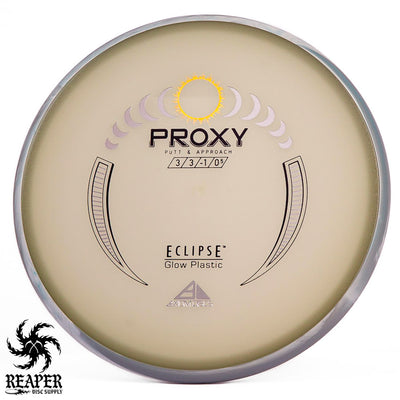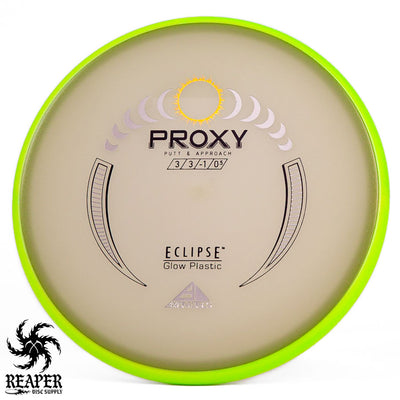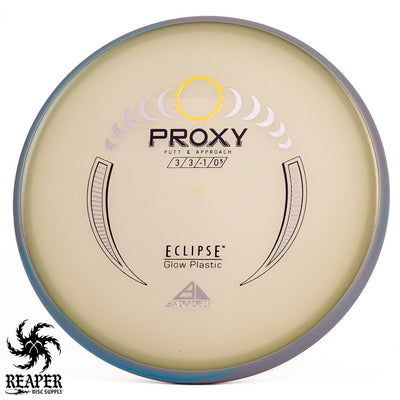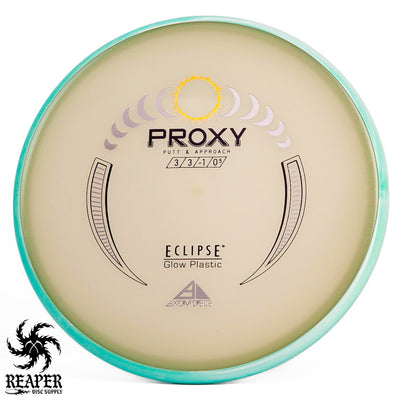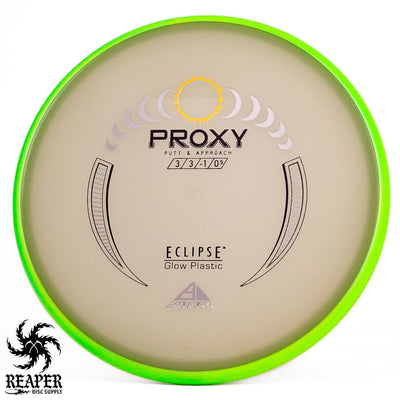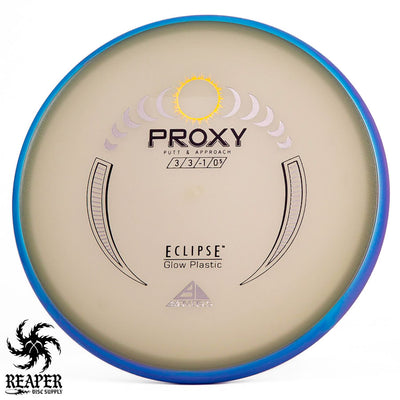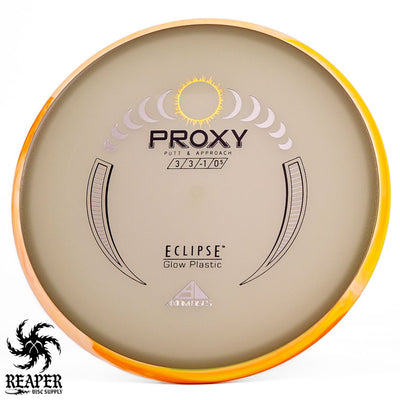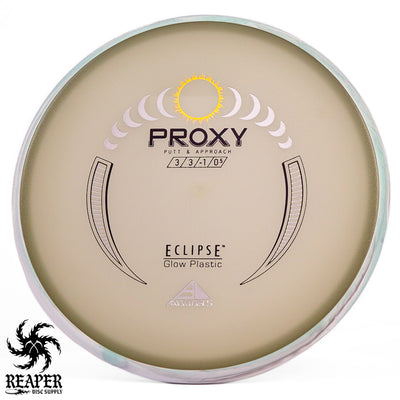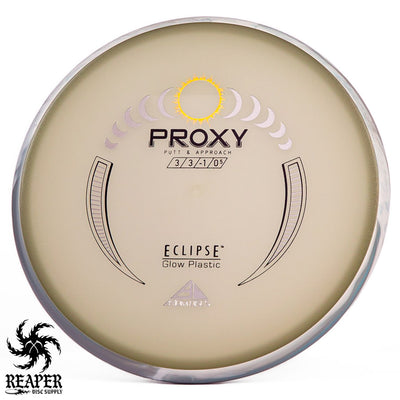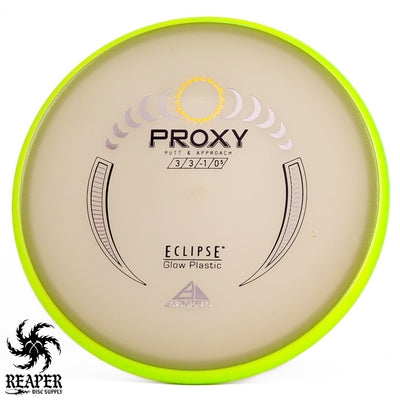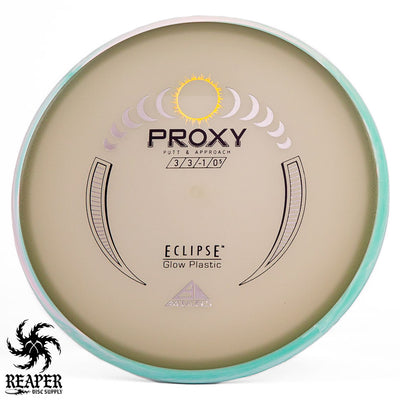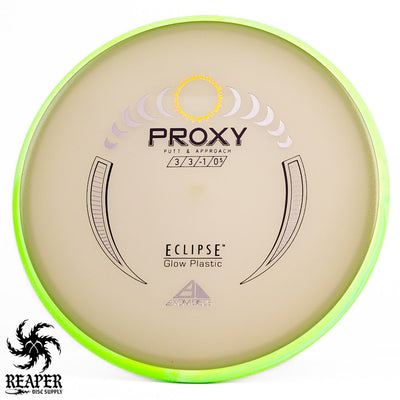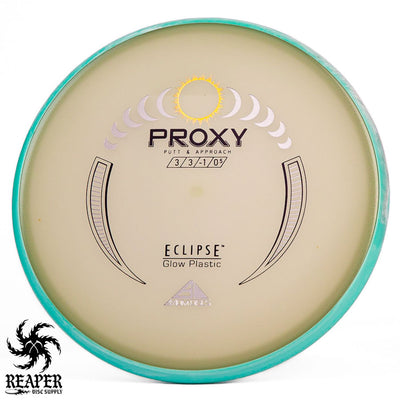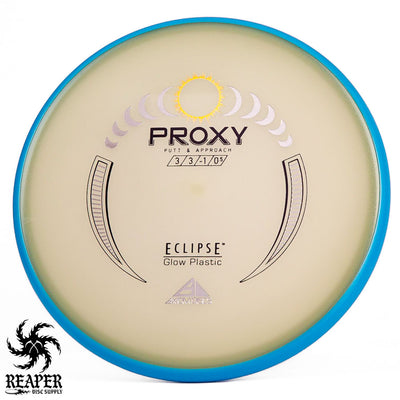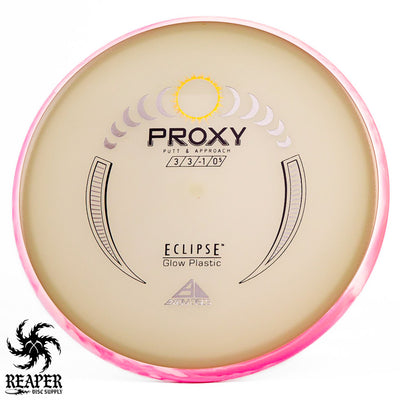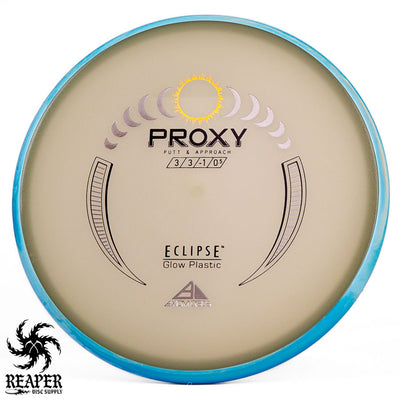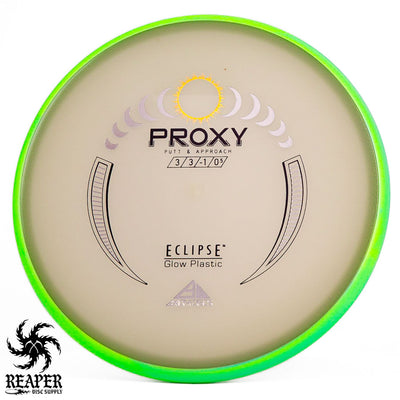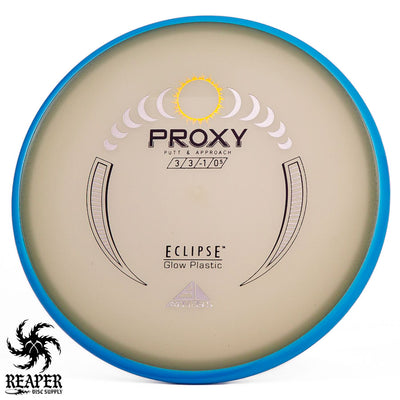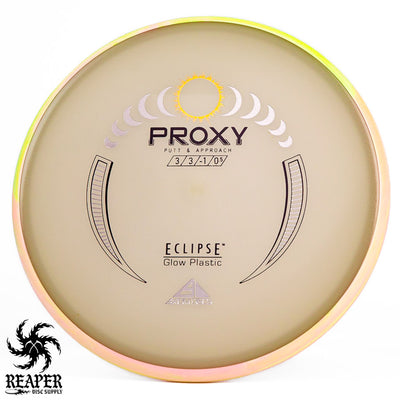 The Axiom Eclipse 2.0 Glow is the brightest glowing putt & approach disc on the market. It has the same core as the Envy but will give you a forward fading finish with a wonderfully straight flight.

The addition of Eclipse 2.0 means you'll be able to throw bright plastic in any weather condition, and regardless of your arm power, the glow Proxy has the potential to manipulate flight lines. For those who prefer more flex, the Soft Proxy will give you a stronger matte feel and superior glide even during cold weather because it will firm up slightly.

Disc enthusiasts of all levels will love the Axiom Proxy for its extreme reliability and laser straight flight for longer putts. This is a disc you can trust no matter where you are in your game development or on the course, so grab one now! 
We also have the Axiom Neutron Soft Proxy, Axiom Plasma Proxy, and Axiom Eclipse Glow Envy!
Axiom Eclipse Glow Proxy Flight Numbers:
Speed: 3
Glide: 3
Turn: -1
Fade: 0
Stability: Stable/understable
Commonly used for: Putting/driving
Rim: Beadless
Dimensions:
Diameter: 21 cm
Height: 1.8 cm
Rim Depth: 1.5 cm
Rim Thickness: 1.1 cm
Flexibility: 6.58 kg
Max Weight: 174.3 gr