Latitude 64 Royal Sense Hope (First Run)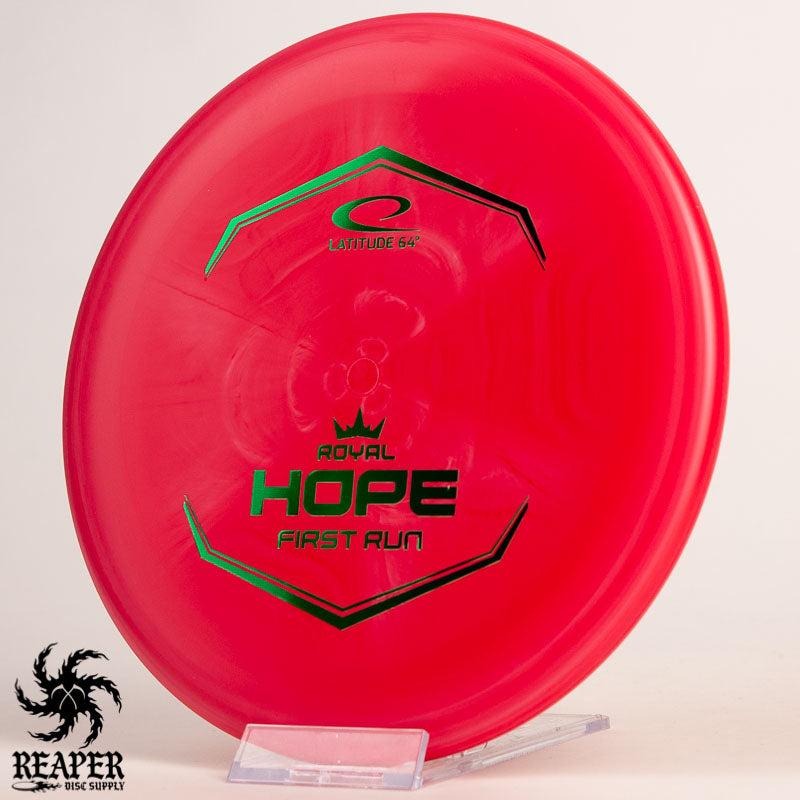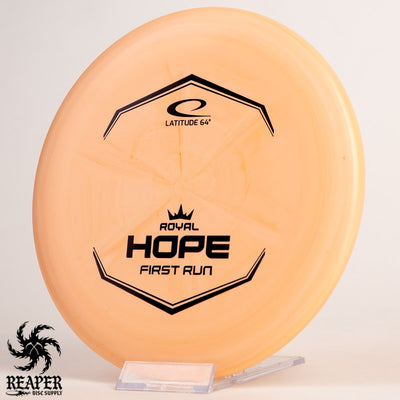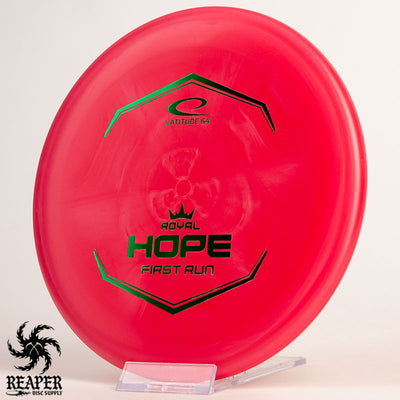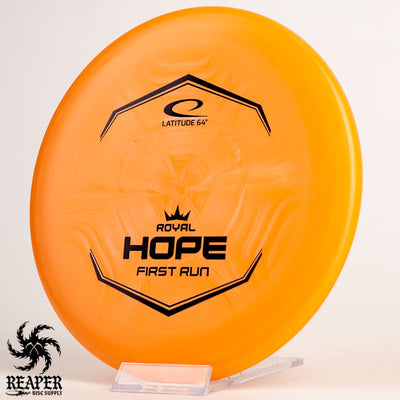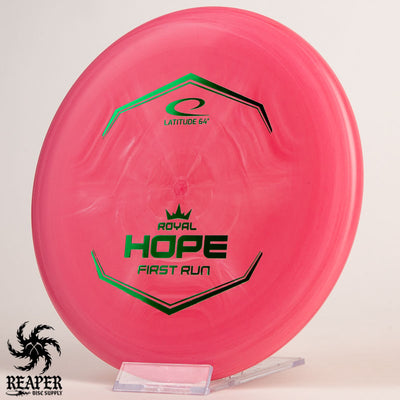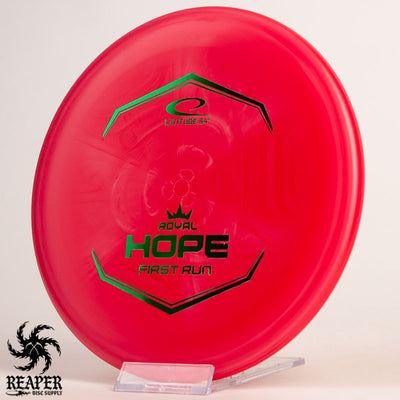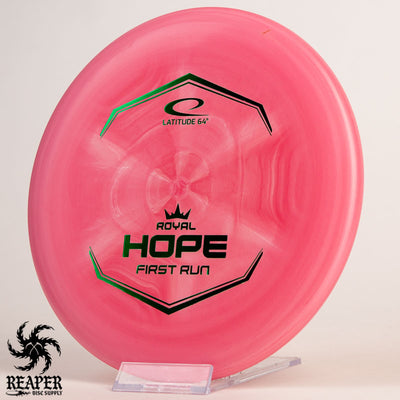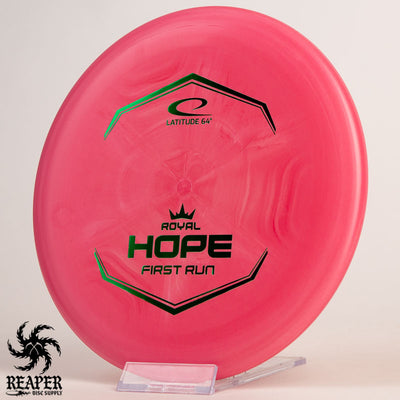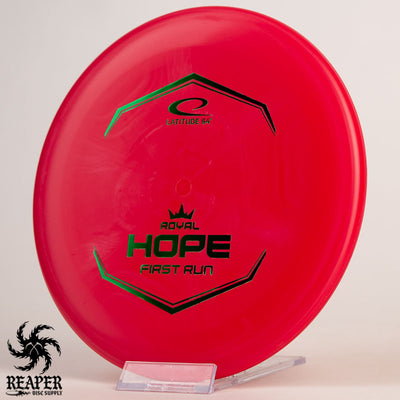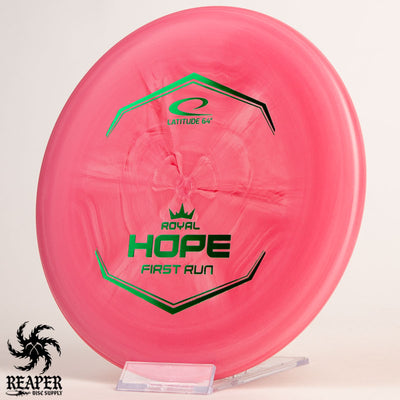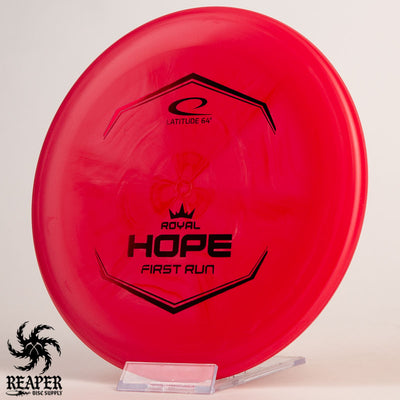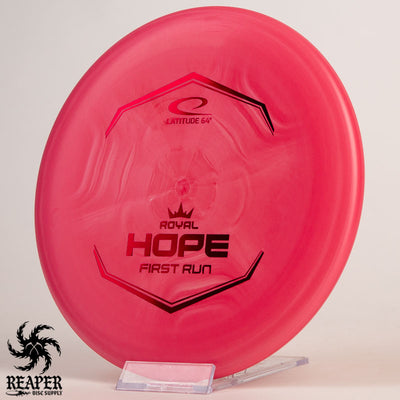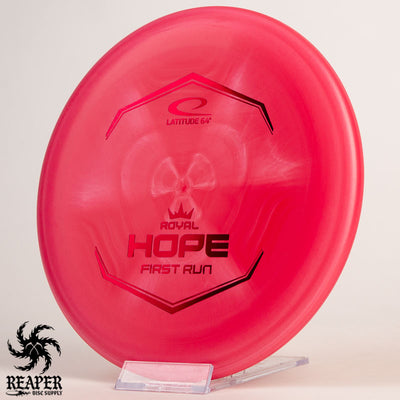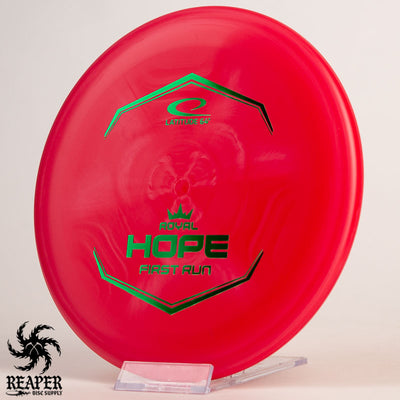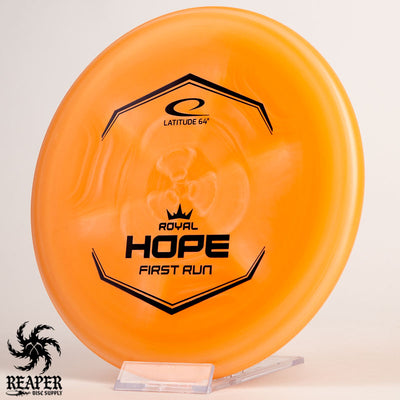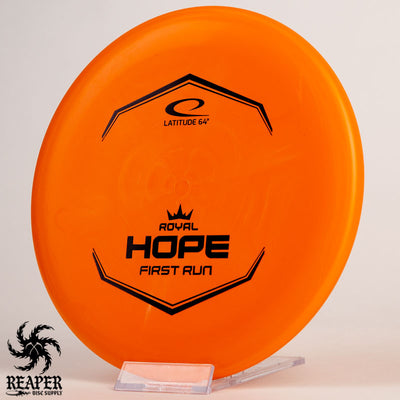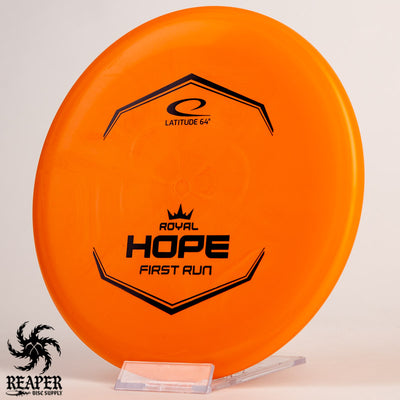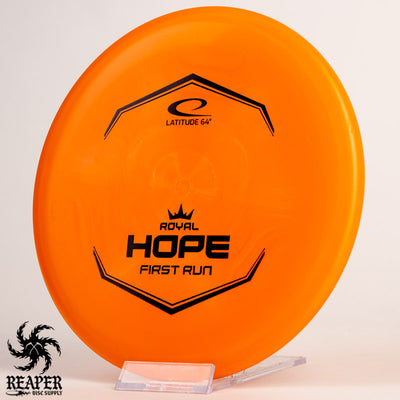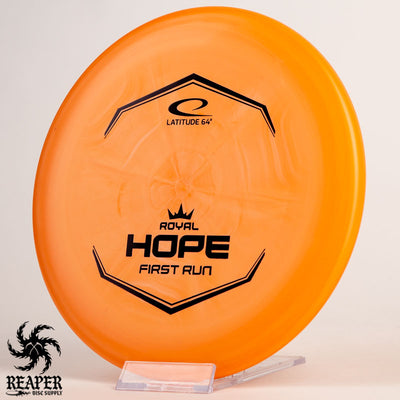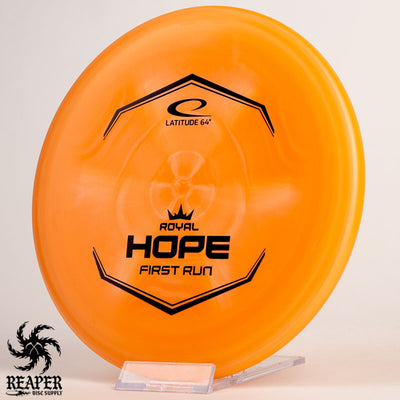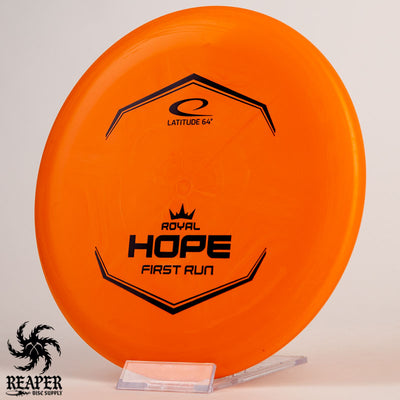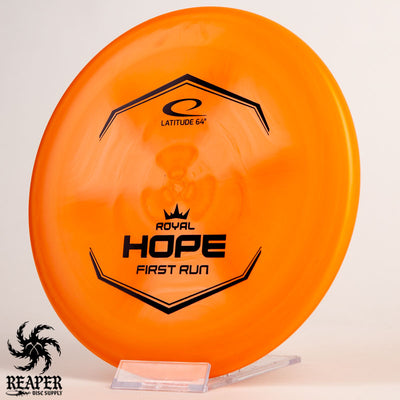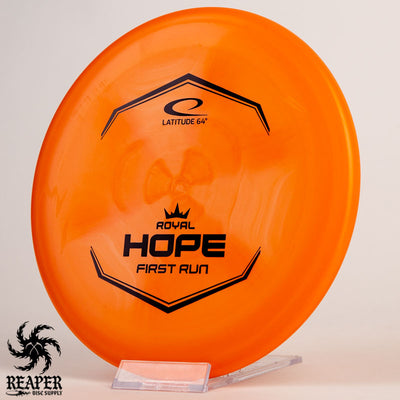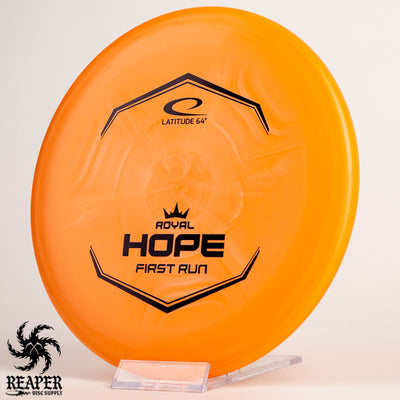 The Latitude 64 Royal Sense Hope is a medium-rimmed, stable, and beadless disc golf putter. 
If you aren't a fan of the deep rimmed Latitude 64 Dagger but still want a similar flight; the Royal Sense Hope may just be what you're looking for. This putter provides a straight and stable flight with a slight fade at the very end. Most players will be able to throw this disc on any line and get it to hold. A wonderful versatile disc for any skill level of player!
If you are a fan of this plastic we also have the Latitude 64 Royal Sense Faith.
Latitude 64 Hope Flight Numbers
Speed

: 2

Glide

: 3

Turn

: 0

Fade

: 1
Commonly used for: Putting
Stability: Stable
Experience: Any
Rim: Beadless
Dimensions & Specs
Height

: 2 cm

Rim Depth

: 1.5 cm

Rim Thickness

: 1.1 cm

Diameter

: 21.2 cm

Flexibility

: 7.61 kg

Max Weight:

 176 gr