Latitude 64 Royal Sense Faith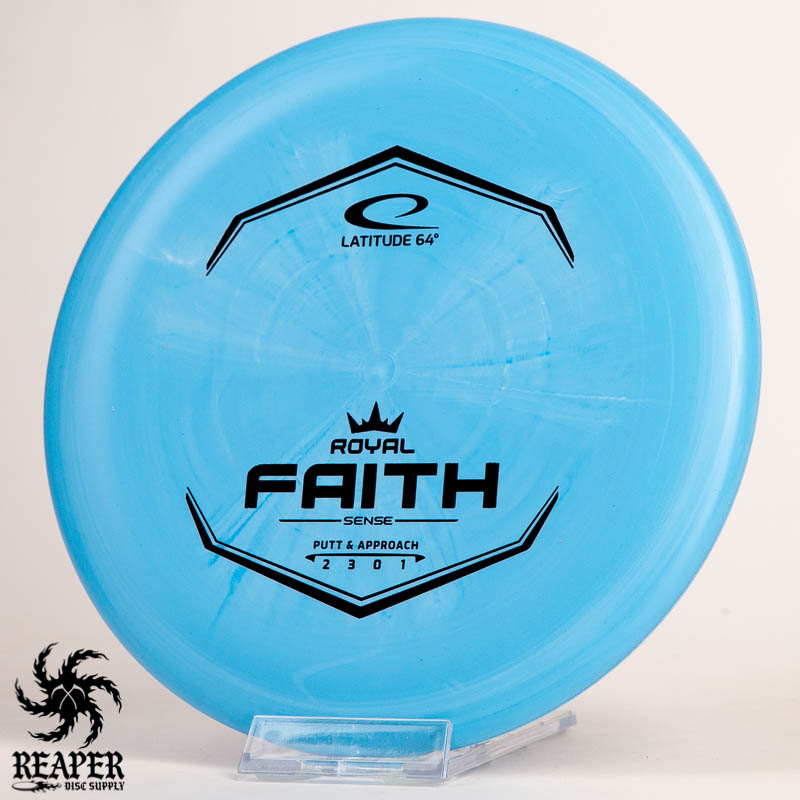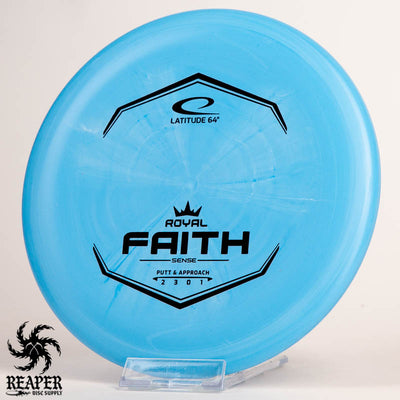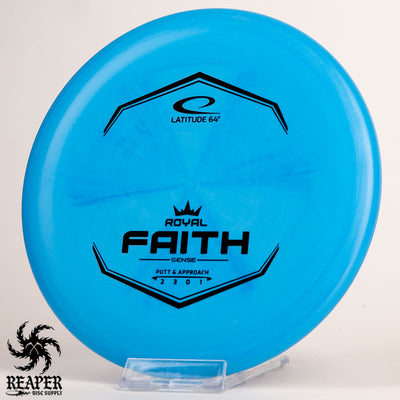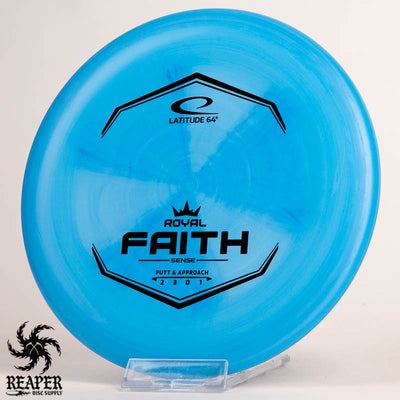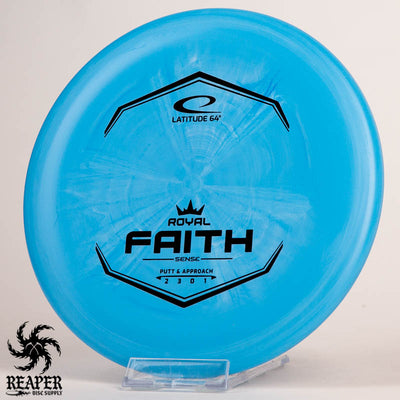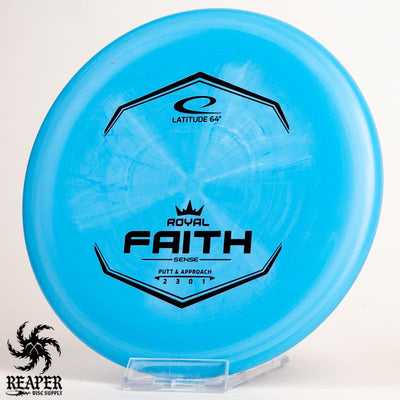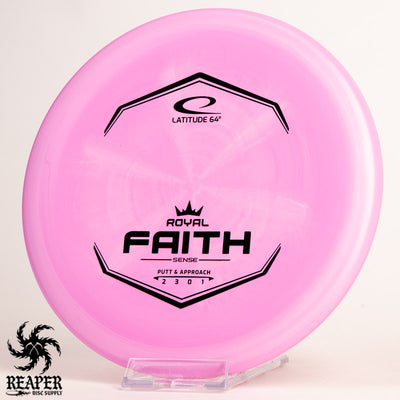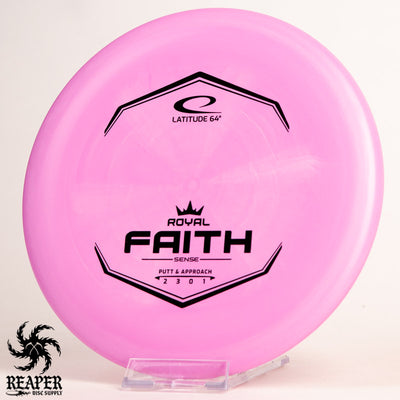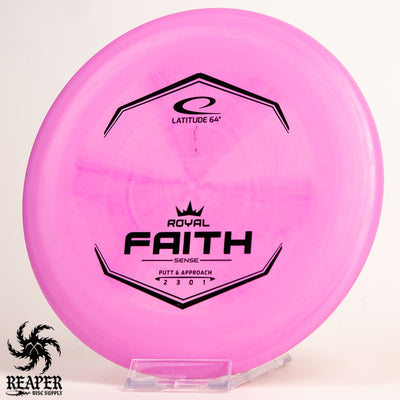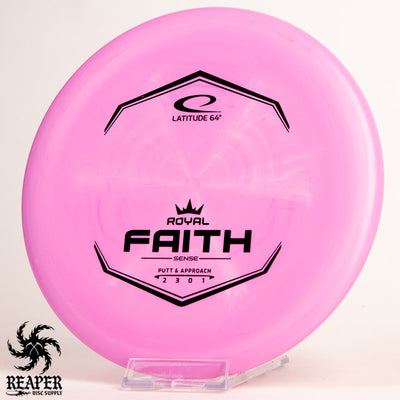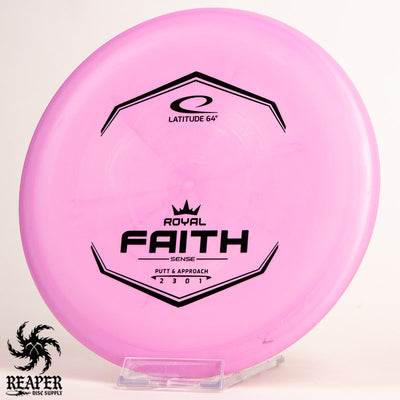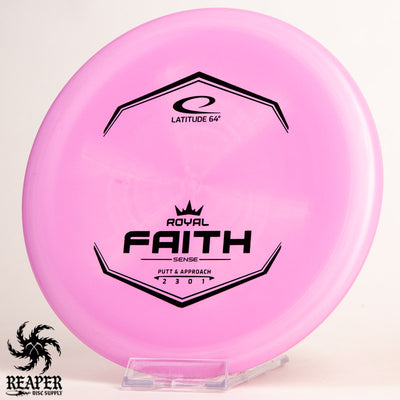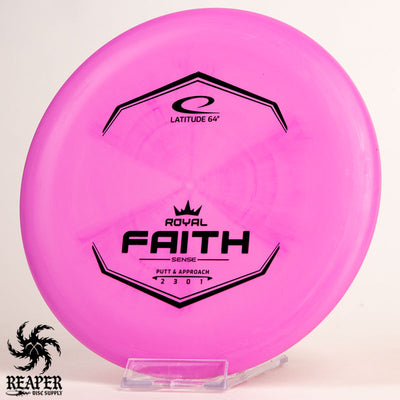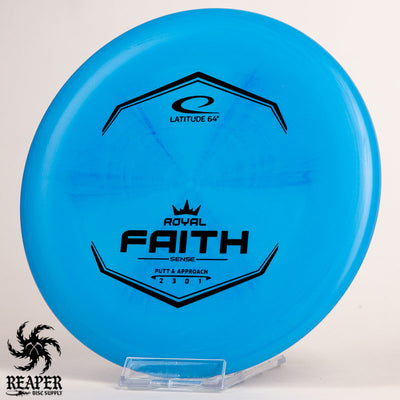 The Latitude 64 Royal Sense Faith is a disc golf putter great for players of any skill level. Latitude 64's Royal Sense plastic is perfect for putting as it has phenomenal grip and gives a clean release every throw.
The Latitude 64 Faith is one of the most versatile disc golf putting putters on the market. Ideal for spin putts or any putts inside circle two. This disc is easy to throw on hyzer, straight, and can hold an anhyzer line for most of its flight before gently fading into the basket. 
You may also like: Latitude 64 Royal Sense Hope, Latitude 64 Zero Hard Burst Dagger
Latitude 64 Royal Sense Faith Flight Numbers
Speed

: 2

Glide

: 3

Turn

: 0

Fade

: 1
Commonly used for: Putting putter
Stability: Stable
Experience: Any
Rim: Beadless
Dimensions & Specs
Height

: 176 gr

Rim Depth

: 1.5 cm

Rim Thickness

: 1.1 cm

Diameter

: 21.2 cm

Flexibility

: 12.05 kg

Max Weight:

 176 gr